Are you doing your best to keep going despite the immense challenges of the perimenopause or menopause? Speaking for ourselves can be key.
About this event
Speaking for Ourselves: Perimenopause and Me
Being a female entrepreneur or working in a business or leadership role can be challenging, every step of the way.
It's a constant juggling act between our personal lives, our careers and our home responsibilities. It often feels like you're being pulled in so many different directions at the same time.
But you learned to cope.
You learned to do it all. You reached a point where you became so good at it that you could almost do it all without thinking…
Until something changed that...Menopause.
Now you do your best to keep going, being fabulous at home and work. Fighting an increasing waistline, amidst brain fog, hot flushes and unpredictable mood.
What's worse is, when you look around you, does it feel like you are the ONLY woman of the same age and with professional responsibilities trying to manage this life stage in a professional space?
If you're nodding your head when you head this, then this is the event for you...
What we'll be talking about
In this friendly and welcoming joint event, we'll be talking about how we can use 'talking circles' to create space for us in all areas of our lives.
By using this powerful tool, we can:
Explore how we can balance our professional responsibilities and challenges during our perimenopause to post-menopause journeys.
Enjoy the opportunity to reflect on the challenges of the last 18 months and our wellness.
Share strategies that help us move from surviving this phase of our menopause journey towards thriving.
Talking circles have a great history of highlighting the importance of speaking, being heard and enabling others to speak. Because when we silence ourselves and our journeys, we may not see how that silences others and limits our potential.
**Lunch and light refreshments are included**
Professor Laura Serrant OBE
Professor Laura Serrant OBE is a global, multi-award-winning Leadership development and Inclusive Practice specialist, professional speaker, and experienced coach and director of her own consultancy, Laura Serrant Limited.
She's also one of the 2017 BBC Expert Women and was among the top 50 leaders in three separate categories: Inspirational Women in Healthcare, BME Pioneers and Clinical Leader awards in The Health Service Journal.
If that wasn't enough, she was named as the 8th most influential Black person in Britain by the Powerlist 2018. In 2018 she was awarded an OBE for services to Nursing and Health Policy.
She has a successful podcast series "Speaking for Ourselves" available across most social media platforms. Her family are from The Commonwealth of Dominica, West Indies.
Pamela is a certified women's health coach and hypnotherapist
Pamela has 20+ years of experience in health and wellness as a certified women's health coach, hypnotherapist, and personal trainer. She understands the unique physical and psychological challenges that modern women face throughout their lives.
For five years, she struggled with Chronic Fatigue Syndrome (CFS), and she was forced to quit employment and sell her home.
Despite how hopeless the situation felt, she decided to take matters into her own hands and reclaim her health. By adopting a whole new approach to health and wellness, she soon was on the path to recovery.
She is passionate about supporting and empowering women and specifically black women in perimenopause, menopause, and beyond to feel amazing (both inside and out).
She is a speaker and also menopause in the workplace consultant. She uses evidence-based practices to combine training and techniques with organisations, individual needs, and senior leaders. So collectively, we change the landscape of menopause for women of today and the future generation.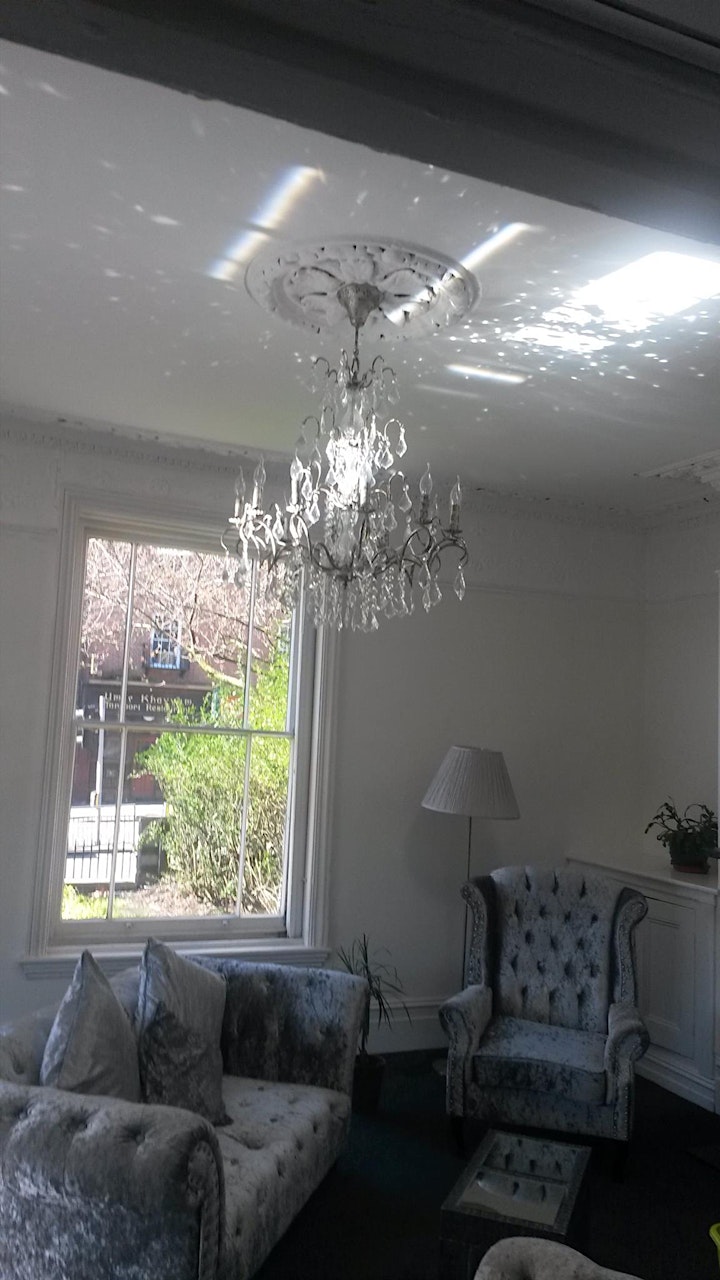 Organiser of Speaking for Ourselves: Perimenopause and Me
Hi, I'm Pamela Windle. I'm a qualified integrated women's health coach and hypnotherapist and I've worked in the health and wellness industry for over 20 years. I'm a co-author of the book 'Menopause: The Change for the Better' and work closely with clients of all ages to heal their hormonal imbalances. I've trained counsellors, therapists and NHS occupational health staff to provide menopausal women with the support they deserve. I work with perimenopause and menopause clients holistically and believe combining functional nutrition, movement, hormonal testing, lifestyle medicine, and mindset creates deeper transformation and long lasting results.