Special Educational Needs and Disability: Participation of Young People
Description
National Conference
The Council for Disabled Children and KIDS are working together to deliver a new national participation programme with disabled children and young people, and children and young people with SEN.
We are delighted to announce our second national event to promote and develop young people's strategic participation.
While young people's views have been a key influence within SEN and disability legislation and implementation, there is still work to be done at national and local levels to ensure that
Disabled children and young people and those with SEN understand the changes to the law and how it affects them

Practitioners understand how to involve disabled children and young people and those with SEN in decisions about their support and care; and

Disabled children and young people and those with SEN are able to influence national and local policy and practice development, and their voices are embedded within strategic participation locally.
Please join us as we explore how national and local participation of children and young people supports practitioners and professionals to effectively embed SEN and disability legislation throughout their organisation.
Parking at the Studio:
The Studio in Birmingham is on a pedestrian zone, so unfortunately there is no on-site parking. The closest disabled parking spot is on Temple Row in front of The Old Joint Stock and Bennet Hills up to The Lost and Found pub, which are just around the corner from Cannon Street.
According to Birmingham City Council any persons with a disabled badge can park free of charge on any Pay and Display parking bay. The closest one to The Studio is on Waterloo Street in front of Premier Inn (Waterloo St)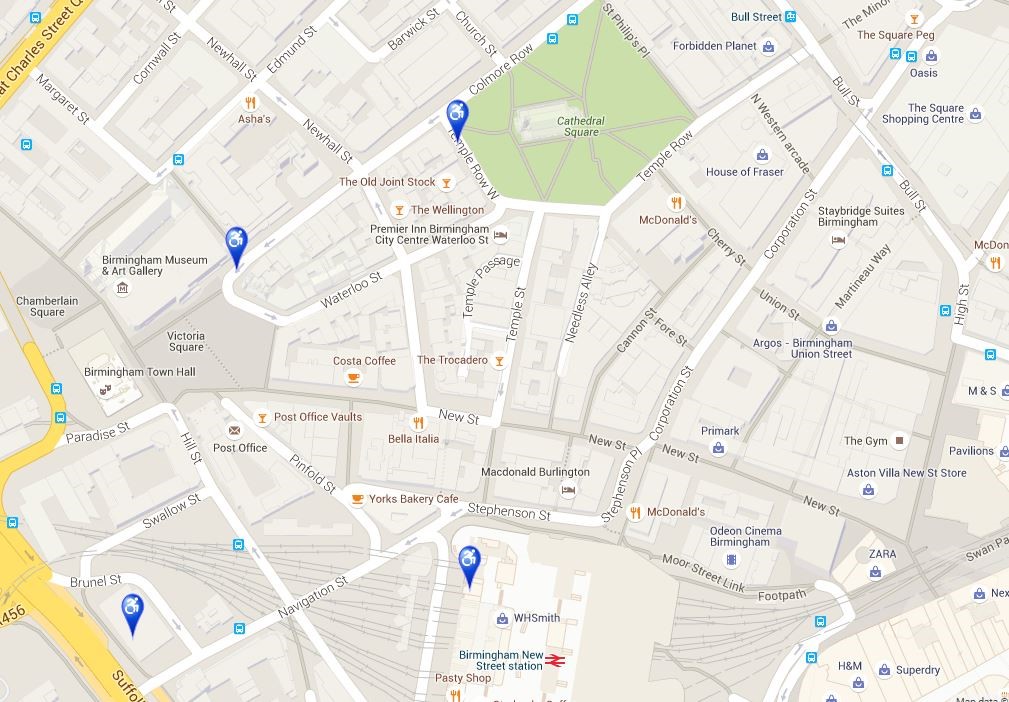 Please also see more information on how to get to the studio from the website:
http://studiovenues.co.uk/birmingham/directions/
Making Participation Work Programme