Description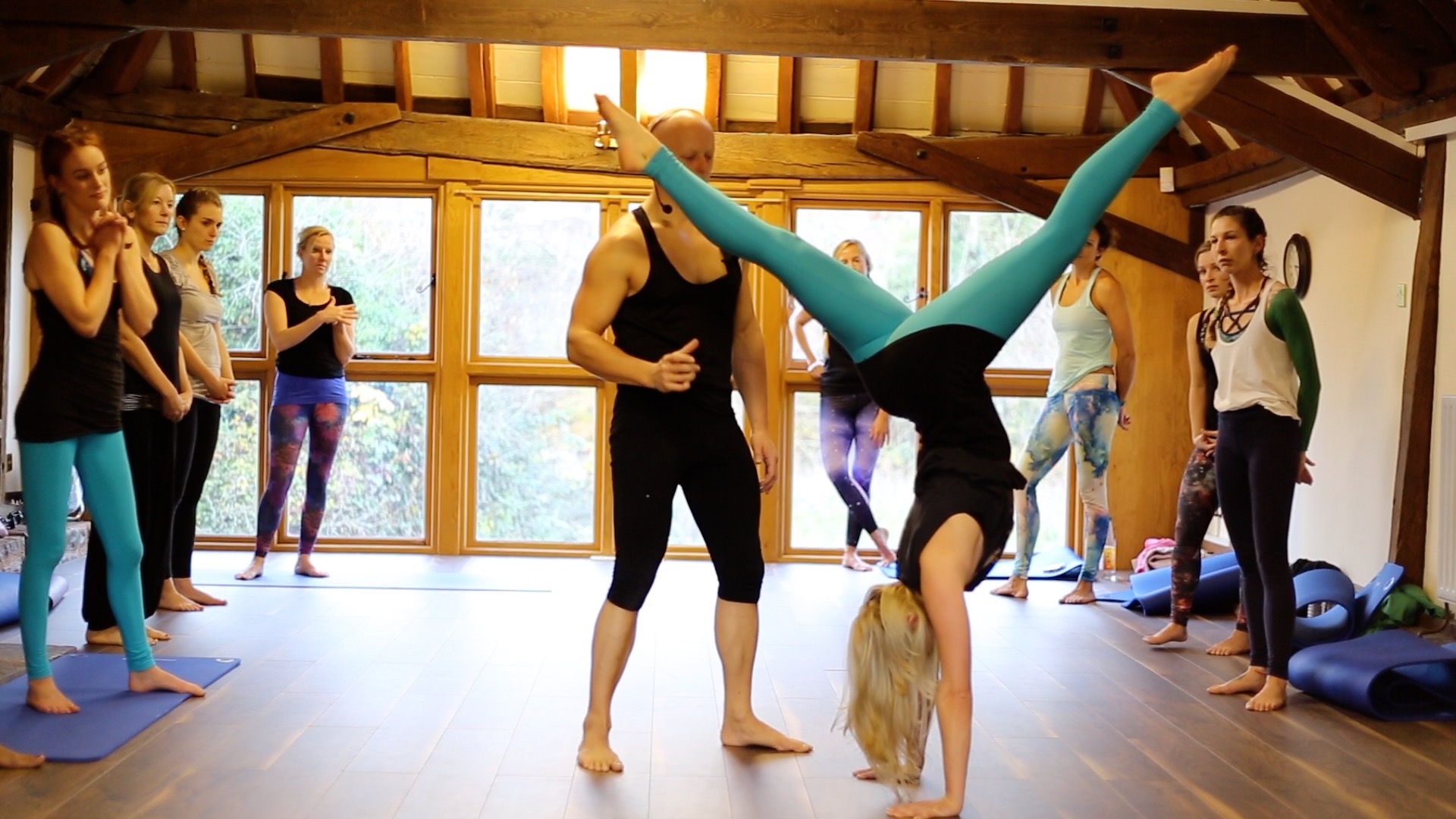 This 3 hour workshop offers participants a chance to go beyond the format of a normal Yoga class and spend an extra 90 minutes dedicated to Handstands + Acrobatic Movement.
The 90 min Handstands + Acrobatic Movement section will be taught by Ben Lowrey, and the 90 min Yoga section will be taught by loacl teacher Madison Shaddick of Get Bent Yoga!
Click here to see a video about this event
acrolibrary.com/specialvid1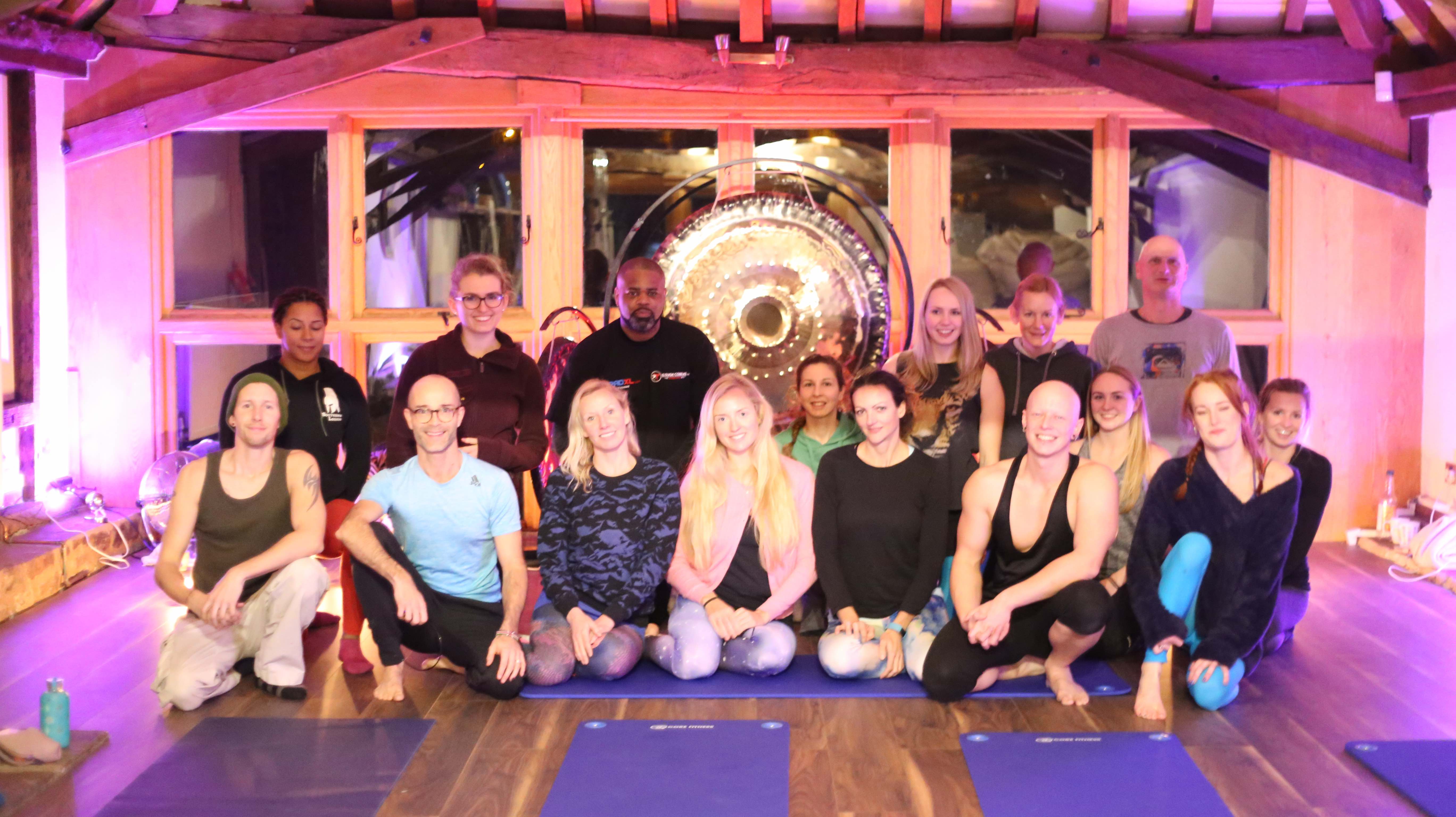 The Handstands section will be thorough & challenging, and will focus on proper Handstand technique. The Yoga will focus on deep stretching with the aim of progressing our splits, forwards bends, back bends, and overall flexibility.
Madison Shaddick teaches Yoga to all abilities that are looking to have a good workout. The sessions are focused on building strength throughout the body, while increasing flexibility and mobility throughout the muscles and joints, all while preventing injury and improving recovery.

The location is specially chosen to ensure we are in beautiful country surroundings in a comfortable room. It is intended to feel like a special occasion, a mini retreat.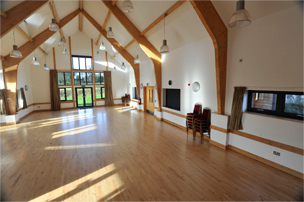 Time will be made for everybody to get photos of themselves doing handstands, inversions, so we can keep the memories of the day.
This is a fun + inclusive event suitable for active people from all backgrounds who wish to progress their movement, balance + flexibility. There is no requirement that you can already hold a free-standing Handstand. Beginners are warmly welcomed.
Minimum requirements
At least a year of yoga, pole, gymnastic or fitness experience.
Confident Handstand against a wall for 10 seconds.
Head-stand alone for 10 seconds.
30 second plank
The minimum requirements are there to ensure participants can enjoy the workshop safely. If you are unsure, or have any questions, feel welcome to contact me.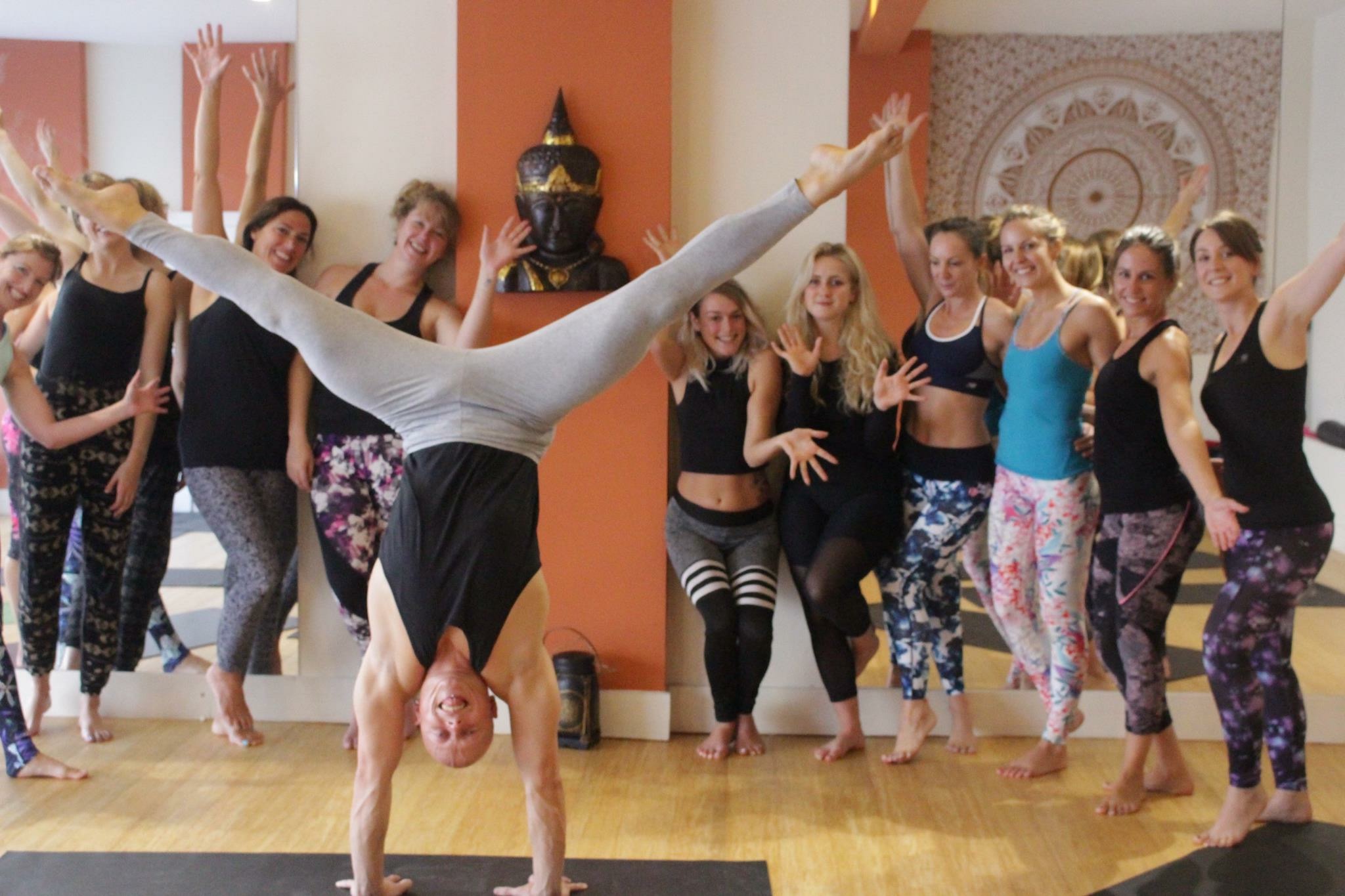 Ben Lowrey's showstopper Handstand workshops are designed to progress Yoga, Pole & Fitness enthusiasts towards a solid and confident handstand.
There is a strong emphasis on fun, movement, variety, and we will also spend time on Yoga inversions + Acrobatic movements such as cartwheels, walking on hands, and handstand to forward roll.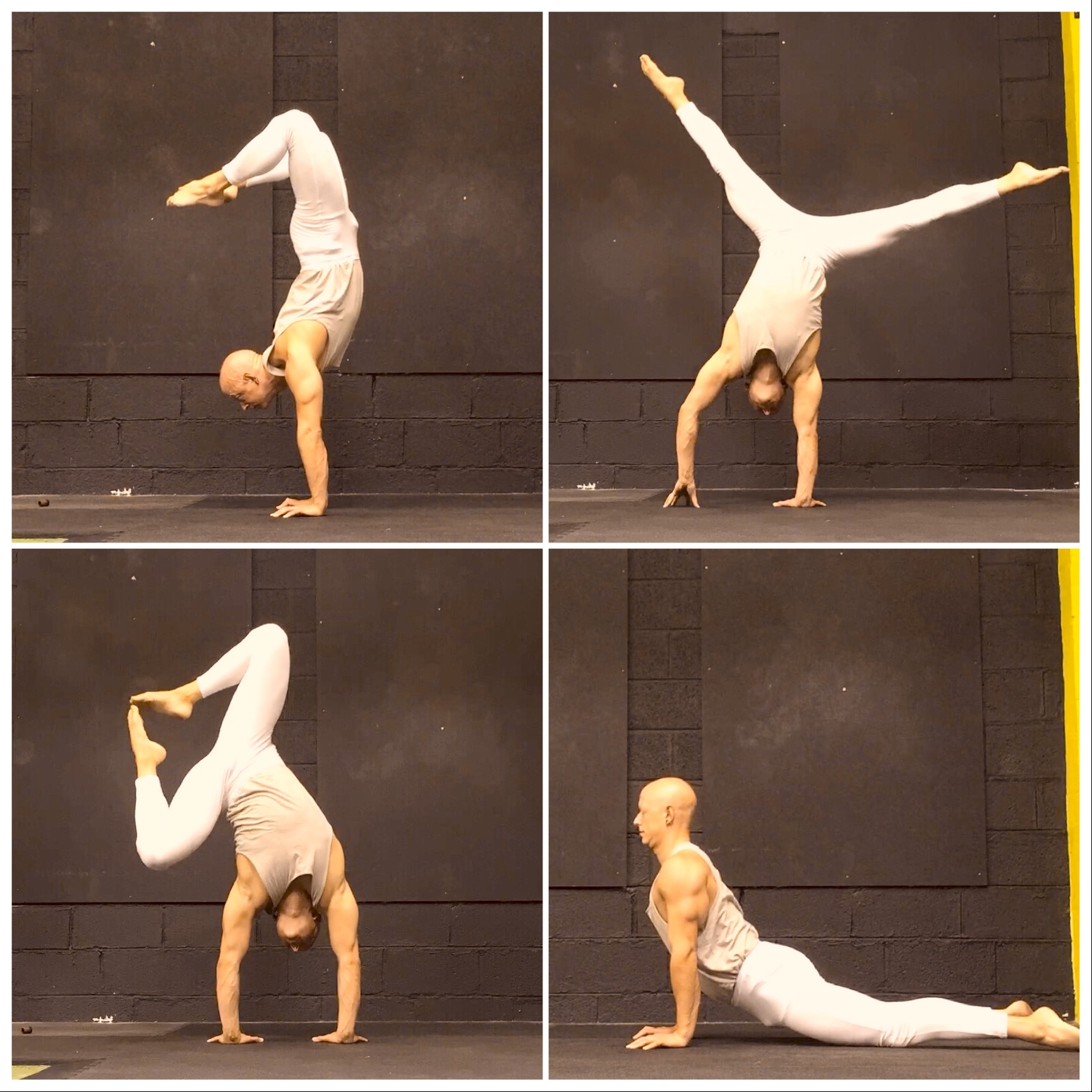 The atmosphere is very playful and inclusive, beginners are welcome, but you must be able to hold a handstand against a wall for 10 seconds. Suitable exercises will be given to challenge each individual's abilities.
Here are some Workshop videos
Promo 1 http://acrolibrary.com/workshopvid1
Promo 2 http://acrolibrary.com/workshopvid2
Promo 3 http://acrolibrary.com/workshopvid3
Promo 4 http://acrolibrary.com/workshopvid4
Promo 5 http://acrolibrary.com/workshopvid5
Here are some Handstand Video Tutorials
acrolibrary.com/freevideos

• The most current list of UK Workshops can be found here
acrolibrary.com/workshop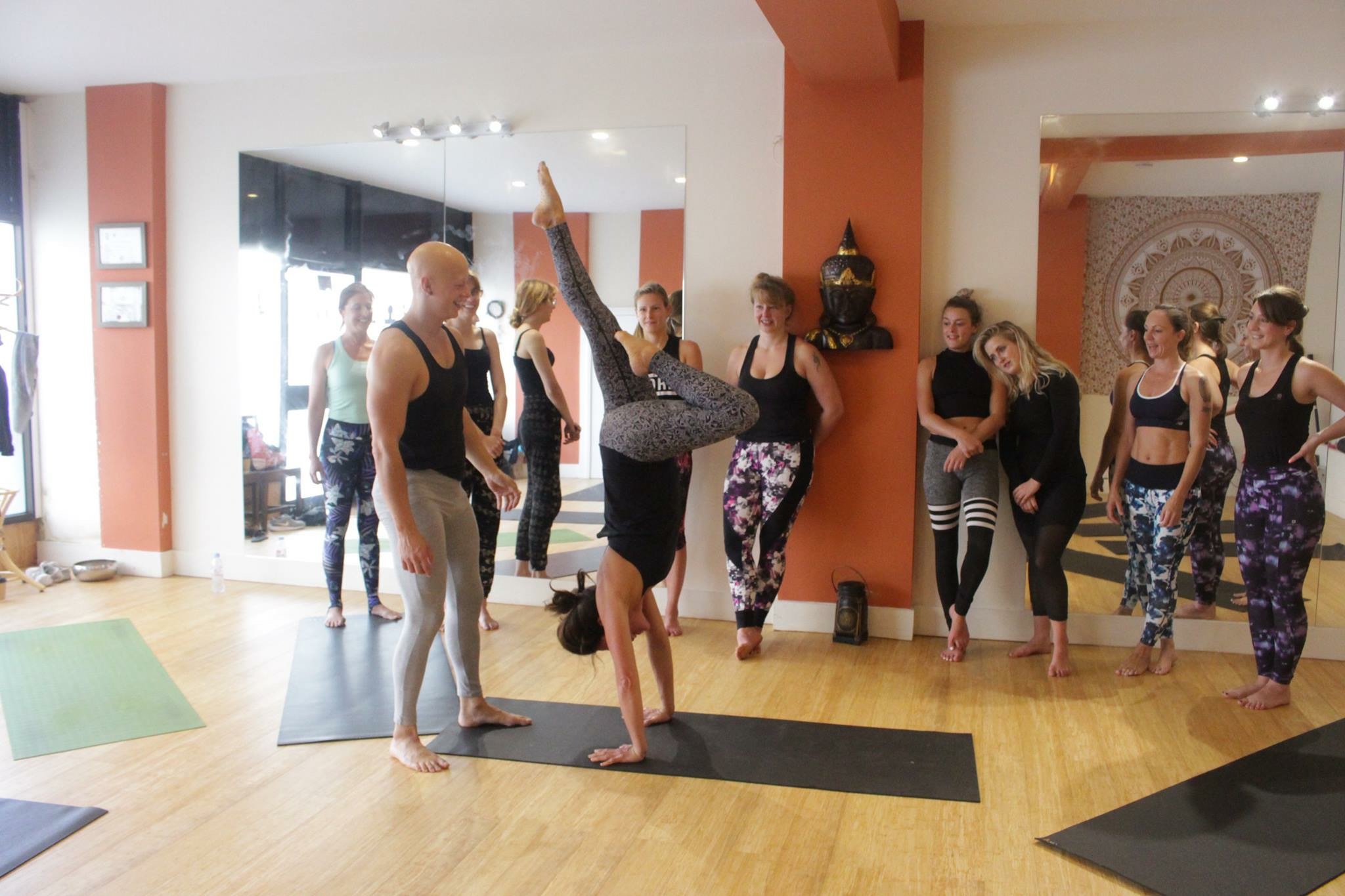 This workshop is suitable for people who practise yoga regularly and who wish to dedicate an entire training session to progressing their strength and confidence with inversions. All attendees will be challenged with a wide range of exercises and even those who already have a confident Handstand will be pushed to their limits.
The atmosphere is inclusive and encouraging and everybody's level will be enthusiastically catered for.
We will work on a wide range of exercises designed to progress flexibility, strength, endurance, alignment and balance. Headstand, forearm stand, and crow variations will also be worked on, but the main focus will be handstand.
We will work in pairs to spot each other and also against the wall to develop a confident and controlled entry into the handstand.
The class is enjoyable and interactive and there is plenty of opportunity to work in pairs and meet new people. Many people find the journey towards handstand very addictive.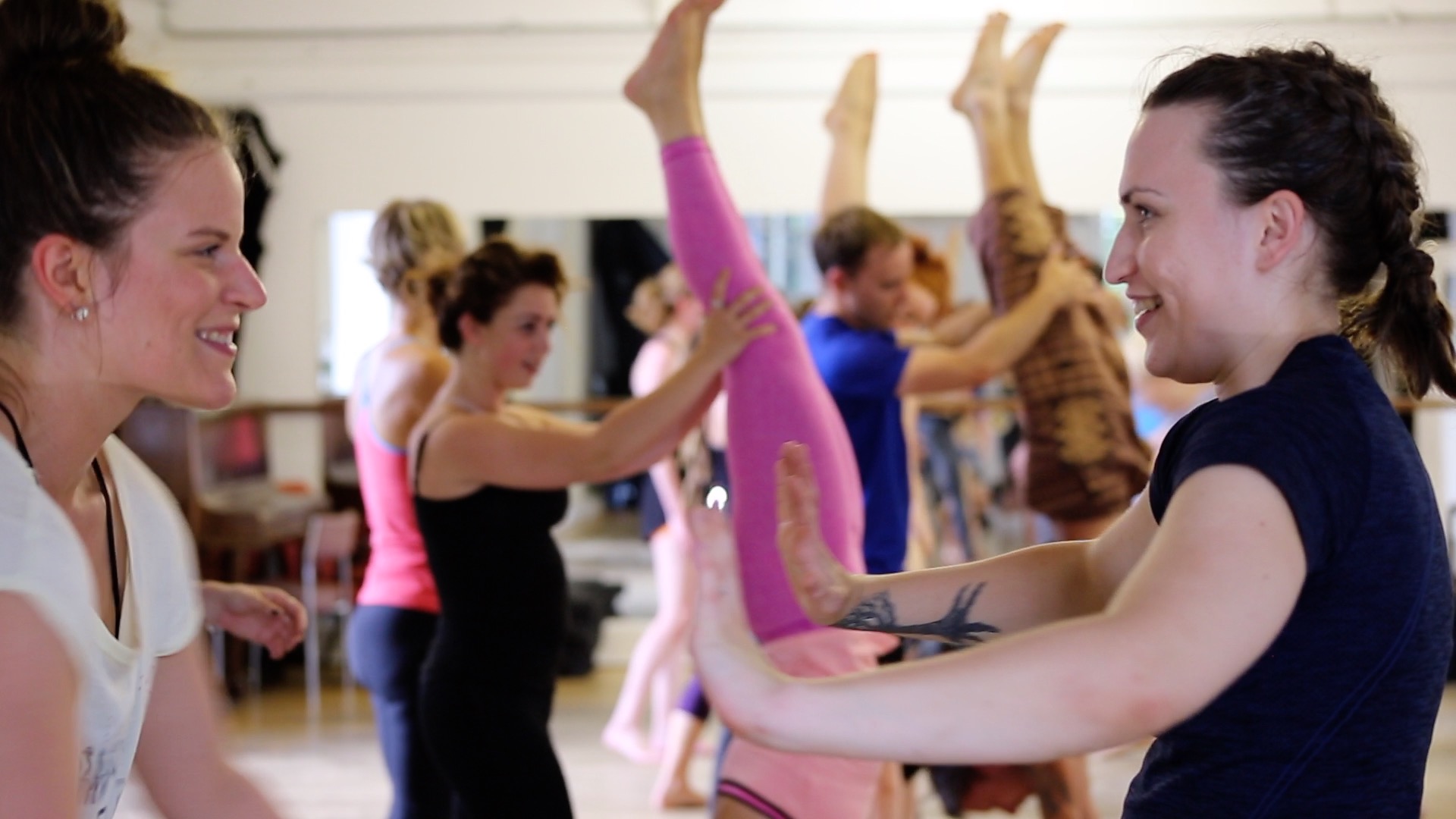 Time will be made to work on the following transitions:
• Crow to handstand (and in reverse)
• Headstand to Handstand (and in reverse)
• Handstand to forward roll.
• Cartwheel to handstand.
Strength drills will be carried out in a gymnastic or fitness style and be less like the kind of thing you do in yoga.
Ben Lowrey personally practises handstands for 2 hours per day separately from any additional yoga, gymnastic, strength & dance training, and this workshop will give you a taste of the kind of intensity and repetition that are required to make faster progress in your handstand and inversion goals.
This workshop welcomes beginners so long as you meet the minimum strength requirements already mentioned. There is no requirement that you already be able to hold a handstand unassisted.
Fitness people will find this class useful to challenge themselves in new ways which are not part of the normal weighting & strength routines.
Yoga, Pole, Dance & Circus people will find this class useful to progress their stability and find ways to incorporate hand-balance into their routines.
View this page for Handstand Video Tutorials
acrolibrary.com/freevideo
Here are some Frequently Asked Questions.
Is the workshop suitable for beginners? Yes, so long as you can hold a plank and a downward dog for 30 seconds each, you have enough body strength for a handstand. Being able to hold a handstand against a wall for at least 10 seconds is another good measure.

Is it suitable for people who can already handstand? Yes. Many of my students have a gymnastic background, or are advanced Yogis who have already mastered handstand to some degree. I will adapt the class to challenge whoever is present. It's very rare for people to leave my class unchallenged.
Can children attend? Not really. It is an adult class. Teenagers who are big enough to spot an adult are welcome to attend but I would prefer 15 as a minimum age.
What should people wear? Normal comfortable gym/yoga clothes is fine.
Do we work on other inversions besides handstand? Yes we will spend a bit of time on forearm-stand, headstand, and crow variations because they are relevant and fun and challenging, but most of the class will be spent on handstand.
Can you really fill a whole workshop with just handstands? Yes. There is a lot to work on. Flexibility, Strength, Balance. We work in pairs to spot each other and there is a lot of different exercises we will practise. The class is very fast paced and the time flys by. People are often surprised at how challenging it is.
What type of Handstand is it? Circus Handbalancing. We will train in the way a professional Circus Handbalancer would train. Yoga, Capoeira, Crossfit, Gymnastics, Break dance, all approach handstands in different ways. The strictest form is Circus Handbalancing.