Description
Ashley Hutchings and Simon Nicol were founder members of Fairport Convention (in fact Simon's never left), a band now cantering into its 48th year in support of its cracking new Myths & Heroes album.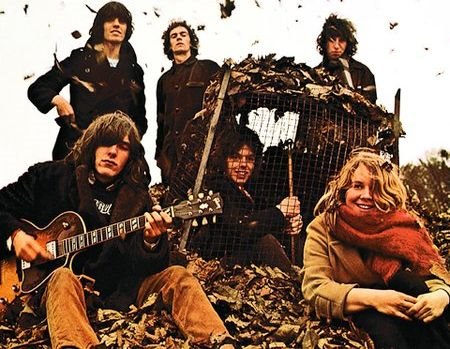 The pair were both part of the '68 line-up (pictured above) that recruited Sandy Denny and made the three immortal records that sealed their reputation. Her life and sublime recordings are celebrated in a fascinating new biography by Mick Houghton called I've Always Kept A Unicorn (pictured below).
So this next Word In Your Ear is a pioneering five-way special: Ashley, Simon and Mick - with David Hepworth and Mark Ellen. There'll be arcane tales, fond memories, nice beer - and, if you bring them, meat pies. We'll pretend we're sitting round a bonfire.
It's at the appropriately folk-sounding Slaughtered Lamb in Clerkenwell. Get in - and book early.
Organiser of Special Fairport Convention and Sandy Denny evening with Simon Nicol, Ashley Hutchings and Mick Houghton