Celebrate the launch of 'The Women Who Built Bristol: Volume Two' with a splendid evening of comedy, feminism and history.
About this event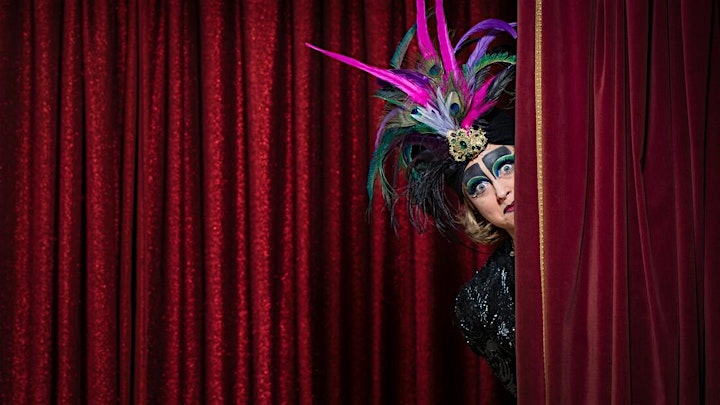 To celebrate the publication of 'The Women Who Built Bristol: Volume Two' by Jane Duffus, we are hosting a splendid evening of silliness, feminism and history in the elegant Grade I listed Coopers' Hall at Bristol Old Vic.
Multi award-winning comedian/magician Ada Campe will join us for a very special performance; the BBC's Claire Cavanagh will host a discussion with the book's author Jane Duffus and superstar librarian Dawn Dyer; and there will be no shortage of copies of the new book for you to buy and Jane to sign. All in an absolutely beautiful setting. What fun!
This event is part of the Bristol Festival of Literature 2019.
* * * * * * * * * * * * * * * * * * * * * * * * * * * * * * * * * * * * * * * * * * * * * * * * * * * * * * * * * *
'The Women Who Built Bristol: Volume Two'
Behind every strong city, there is an even stronger army of women creating the bricks with which to build it. In volume two of 'The Women Who Built Bristol' we meet a further 250 inspiring females who fought tooth and nail to shape our city and the wider world. Olympians rub shoulders with boot makers; suffragists stand beside grocers; scientists are as one with artists. They include one washed up whale, two plucky daredevils, 38 women called Mary, 1,955 donated eggs and much, much more besides.
Ada Campe
Sandi Toksvig says: "Ada Campe made me laugh more than anyone on the circuit for years. Genius."
Winner of both the New Act of the Year AND the Old Comedian of the Year Awards in 2018. The devilishly eccentric Ada presents her magic tricks with the aesthetic of a divinely dotty variety artiste from the middle of the last century. From juggling to card tricks, the mischievous creation of theatrical academic Naomi Paxton is a celebration of a bygone golden era of decorous razzmatazz. Enjoy!