Sales Have Ended
Registrations are closed
Thanks for your interest in our special Moon Watch event. Interest has been really popular and unfortunately at this time all tickets have been booked and confirmed. If this this changes and tickets do become available, we will reopen ticket booking. So please do come back and revisit this page. We look forward to seeing you at one of our public events. Thanks again, Sunderland Astronomical Society
Sales Have Ended
Registrations are closed
Thanks for your interest in our special Moon Watch event. Interest has been really popular and unfortunately at this time all tickets have been booked and confirmed. If this this changes and tickets do become available, we will reopen ticket booking. So please do come back and revisit this page. We look forward to seeing you at one of our public events. Thanks again, Sunderland Astronomical Society
Special public MOON WATCH evening
About this event
Come along to the Cygnus Observatory based at the Washington Wetlands Centre and join Sunderland Astronomical Society for a special evening dedicated to our nearest celestial neighbour.
Gaze at the Moon through our telescopes of all shapes and sizes, and observe the stunning details of the Moon's features and craters as you may have never seen before and get that "WOW" factor.
Take part in our Interactive Talks, learn more about the Moon from our society's astronomers and experts:
Moon's history, the Earth and Moon as a system
Man's exploration of the Moon
Powerful telescopes will be available for you to view:
The Moon.
Plus many other astronomical wonders of the night sky:
Amazing stellar nursery, the Orion Nebula (M42).
Andromeda Galaxy (M31).
Amazing open star clusters including the spectacular "Seven Sisters", (M45).
Tickets are free, but please book early as tickets are limited. Please note, under 18s must be accompanied by an adult.
Don't forget to wear suitable clothing for the weather. It's an outdoors event in March.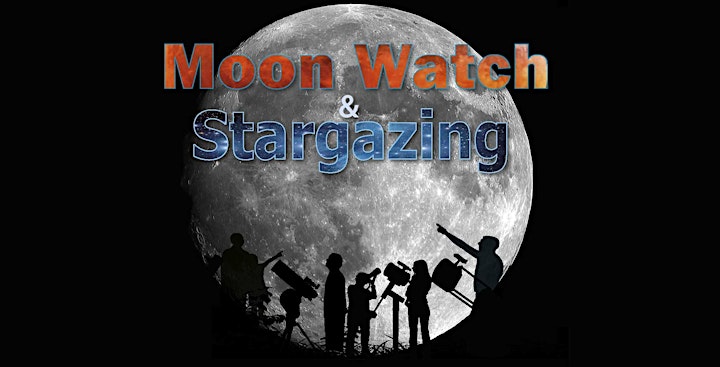 Organiser of Special Moon Watch evening
Sunderland Astronomical Society (SAS) was formed in July 1993 by an enthusiastic group of local amateur astronomers. We are one of most active and largest astronomical society's in the North East with lots of things going on (for e.g. observing, related projects, astro events, meetings, lectures, visits, and outreach), so come on down and take a look.
SAS are a dynamic, active, open, and friendly group of local amateur astronomers.
Our aim is to promote, inspire, inform, empower & advance the awareness & education of the public in the science of Astronomy and related subjects.
SAS in one of the largest, if not the largest and most active astronomical society in the North East.
We support the whole of Tyne & Wear community and North East region with anything astronomical.