Urdu event. Open to all. Food provided. Register for catering purposes.
About this event
Part 2 After Maghrib Salah (20:00): Urdu
The Great Escape of Sayyiduna Musa
Qari Amin Chistie, Imam Townsend Road Mosque
The story of Karbala and the Martyrdom of Sayyiduna Husain
Shaykh Bilal (Khalifa Hazrat Shaykh Zakariyyah and Teacher of Teachers)
Also attending the English event? Please register using the English event Eventbrite page.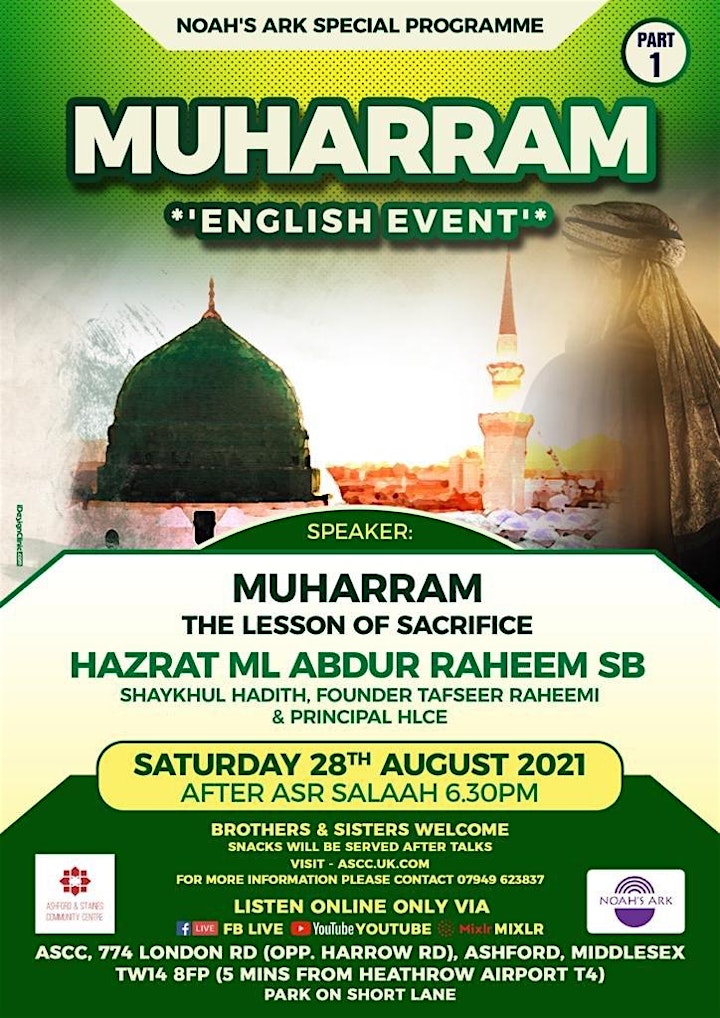 Organiser of Special Muharram End of Month Urdu Event