Special Presentation by Ross McKelvey - Studio & Location Model Photography
Prepare to be amazed by Ross's work - his attention to detail, colour harmony, composition & how he uses light in a way way we all aspire to
About this event
It has for a long time been one of Norwich & District Photographic Society's ambitions to host a presentation by the universally renowned Ross McKelvey MPAGB FIPF EFIAP/g FBPE who owns the Catchlight Studio in Belfast, Northern Ireland.
We therefore anticipate that members of the Society and guests will be wowed by this Zoom presentation - Studio and Location Model Photography during which Ross will discuss the use of both studio lighting and natural light. Prepare to be amazed by the excellence of Ross's work - his attention to detail, colour harmony, composition and how he uses light in a way we all aspire to...!
This presentation will be right up there with the very best we have hosted at NDPS so do not miss this great opportunity to be truly inspired by someone at the very top of his game.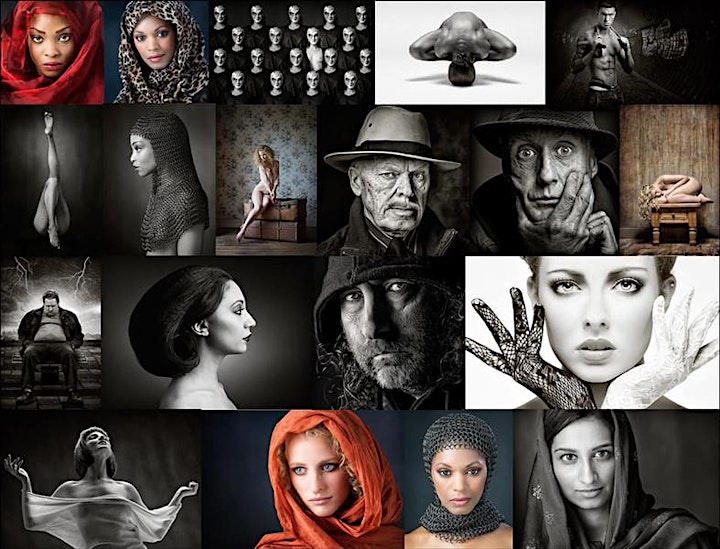 Ross McKelvey MPAGB FIPF EFIAP/g FBPE - Awarded over 250 Medals in National & International Exhibitions Photography has been his passion for several years.
Ross still regularly competes in National and International Photographic Salons - mostly in Print sections. His most successful genre is probably portraiture and fine art, but he also enjoys everything from Sport to Nature and digital composites. He owns Catchlight Studio in Belfast, and people come from far and wide to attend his lighting, portraiture and photoshop workshops.
He is currently the only photographer from Northern Ireland to hold the Master Award from the Photographic Alliance of Great Britain (MPAGB) - an award which is judged to "the Highest Standards of UK Amateur Photography" and he has since added 2 Fellowships, with the Fellowship of the Irish Photographic Federation (FIPF) and the Fellowship of the British Photographic Exhibitions (FBPE).
In June 2017, he received the Excellence FIAP Gold (EFIAP/g) distinction from the Federation Internationale De l'Art Photographique.
Awarded in 2018 and 2019, No.1 exhibitor in the World for large monochrome prints by the Photographic Society of America in its annual "Who's Who in Photography" publication.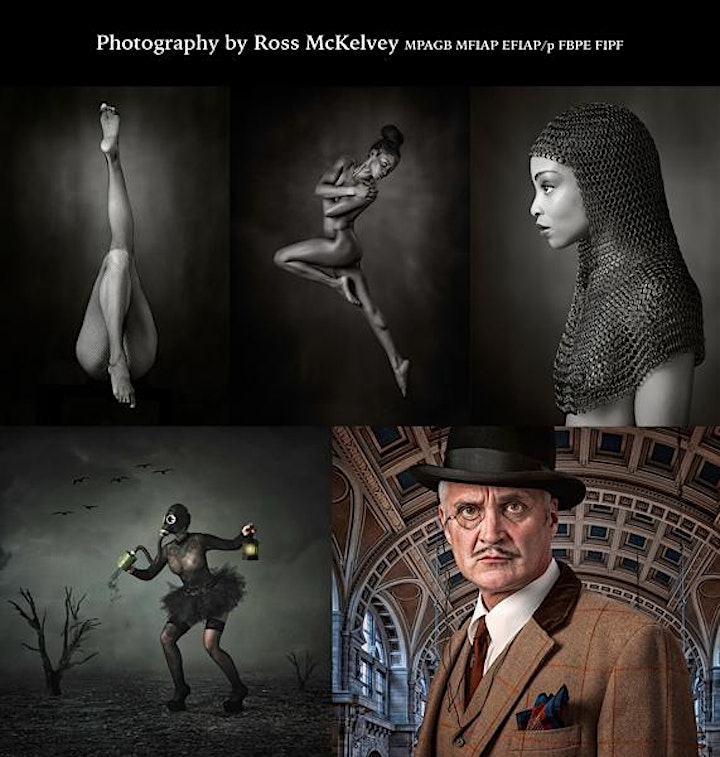 VIRTUAL PRESENTATIONS
Virtual presentations will continue to take place each Tuesday evening until the lockdown restrictions imposed by the UK government due to the Covid-19 pandemic are lifted and we can all meet again in the Methodist Hall. Chapel Field Road, Norwich, NR2 1DS.
A link will be sent to all members of the Society to enable members to join the meeting. When you join the meeting please follow the on-screen instructions and the instructions of the moderator.
About Norwich & District Photographic Society
With roots that can be traced back to the middle of the nineteenth century Norwich & District Photographic Society (NDPS) is one of the oldest photographic societies in the country. The annual season has something for everyone being jam-packed with fantastic presentations from accomplished photographers, practical workshops and tutorials, field trips, special interest groups, the usual photographic competitions and much more
Date and time
Location
Refund policy