Sales Have Ended
Registrations are closed
Thank you very much for your registration - we look forward to seeing you on the 3rd July 2019. We will be in touch regarding seminar previews/food options in the upcoming weeks :)
Sales Have Ended
Registrations are closed
Thank you very much for your registration - we look forward to seeing you on the 3rd July 2019. We will be in touch regarding seminar previews/food options in the upcoming weeks :)
Description
Manchester BUILDING SERVICES EVENT for... Building Services Engineers & Consultants | Building Services Contractors | Facilities Management
3rd July 2019 … 4:30pm-10.30pm
Get your FREE pass to this unique UK Building Services Roadshow Event and connect face-to-face with fellow professionals from your City

Your ticket gets you three events in one:
1. INSPIRATION: the WELL Foundation deliver their HOT TOPIC talk : The Formula for Better Health and Wellness Outcomes

Don't Miss Out …This is your only chance to see this talk in your City in 2019!
2. CONNECT: join up to 100 fellow professionals and 25 major suppliers
3. DINNER: FREE 3-course meal & bar on us
Limited Tickets Available. Book now or miss out.


4:30pm – Doors Open to attendees for registration
5pm INSPIRE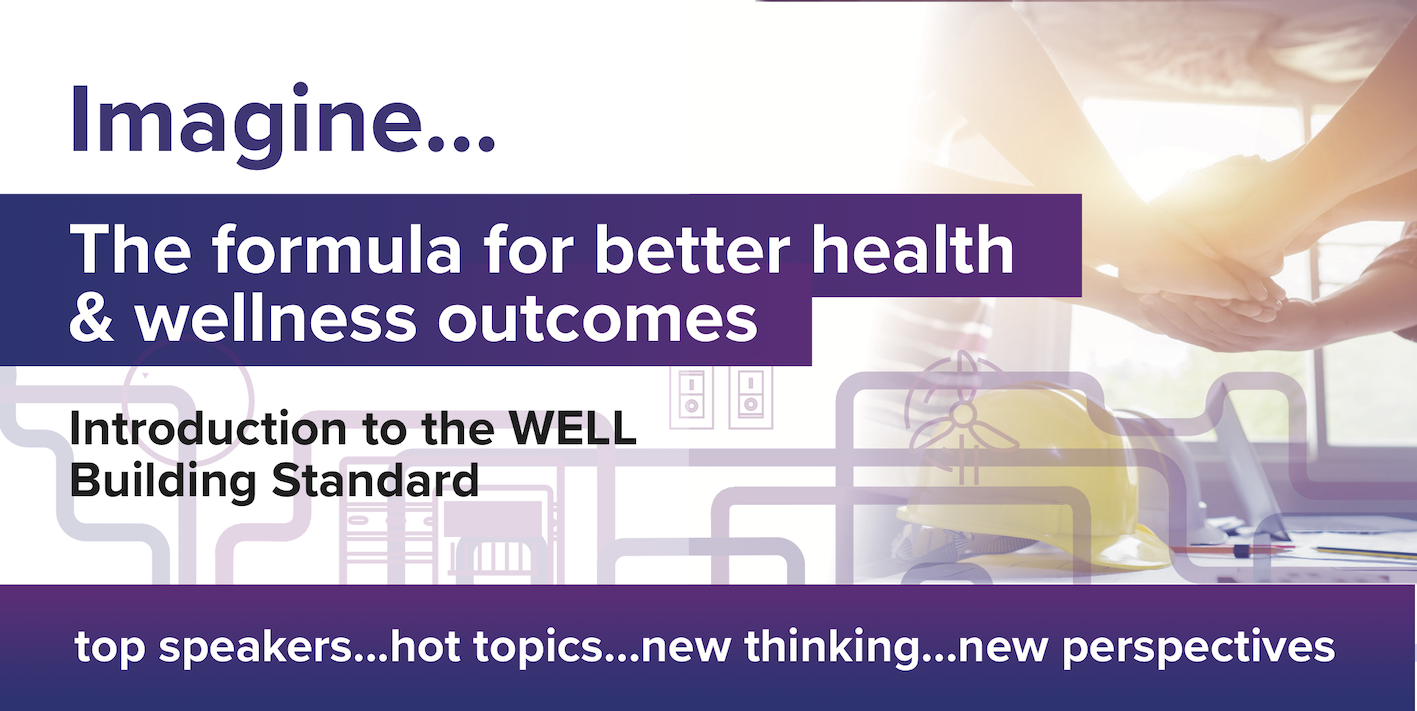 HOT TOPIC : The Formula for Better Health and Wellness Outcomes with The WELL Foundation
We know you've come straight from work so our talk will be punchy and to the point, engaging and energising you to continue the conversation over the course of the evening and beyond!
The WELL Building Standard is revolutionising the way people think about buildings. It explores how design, operations and behaviours within the places where we live, work, learn and play can be optimised to advance human health and well-being.
Covering seven core concepts of health and hundreds of features, WELL is a flexible building standard and represents the future of modern design.
If your future is in Architecture, Building Services, Construction and Facilities and you have an interest in delivering better buildings to help people thrive then you really need to listen this vision of the future.


WHO ARE… The WELL Foundation - Better buildings to help people thrive
1082 projects encompassing over 217 million square feet are applying WELL across 39 countries
The WELL Building Standard® is a performance-based system for measuring, certifying, and monitoring features of the built environment that impact human health and wellbeing, through air, water, nourishment, light, fitness, comfort, and mind.
WELL is managed and administered by the International WELL Building Institute (IWBI), a public benefit corporation whose mission is to improve human health and wellbeing through the built environment.
WELL is grounded in a body of medical research that explores the connection between the buildings where we spend more than 90 percent of our time, and the health and wellness of its occupants. WELL Certified™ spaces and WELL Compliant™ core and shell developments can help create a built environment that improves the nutrition, fitness, mood, and sleep patterns.
The WELL Building Standard® is third-party certified by the Green Business Certification Incorporation (GBCI), which administers the LEED certification program and the LEED professional credentialing program.


5:45pm: CONNECT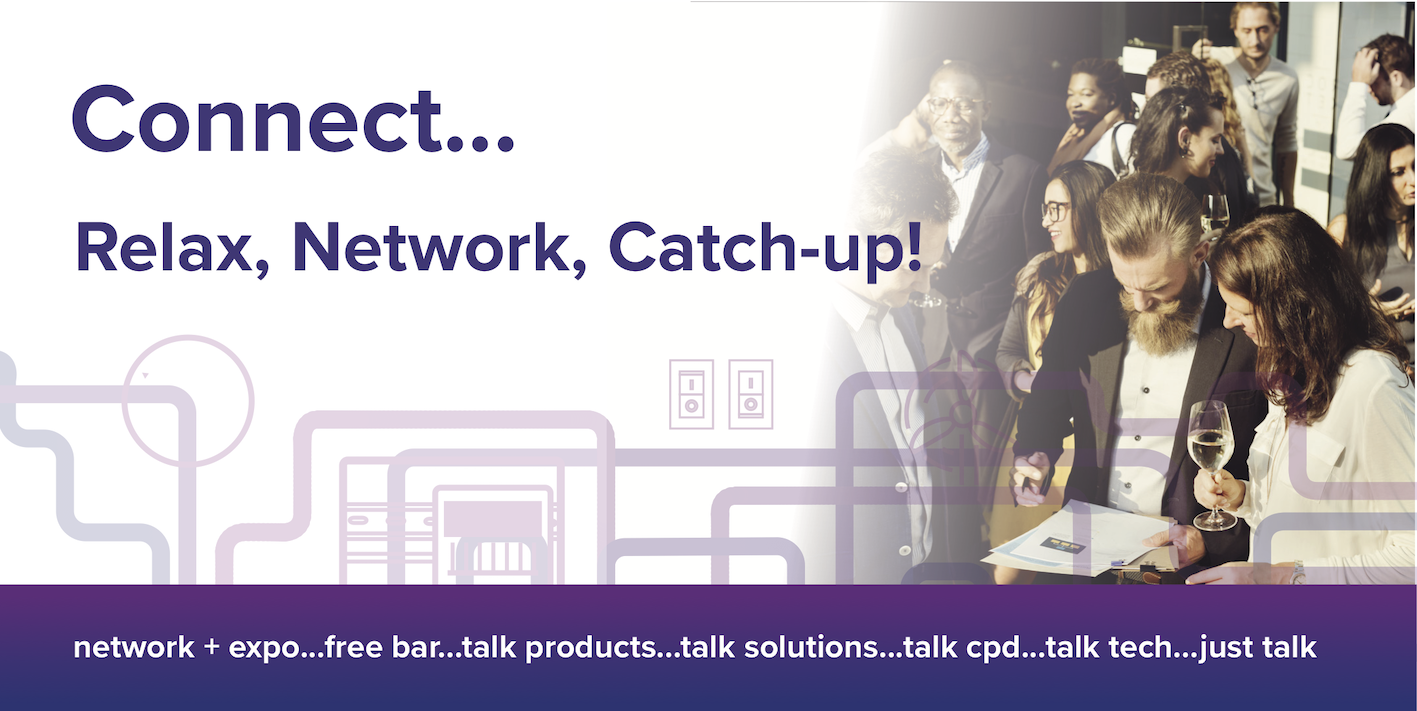 The conversation's free, too. And so is the bar… network with fellow specifiers and pick the brains of technical teams from up to 25 major suppliers in the most relaxed of environments.
All in the space of a couple of hours, at a time that suits you and all on your doorstep – you normally have to travel out of town and take valuable time away from the office for an event of this quality!
8.00pm: DINNER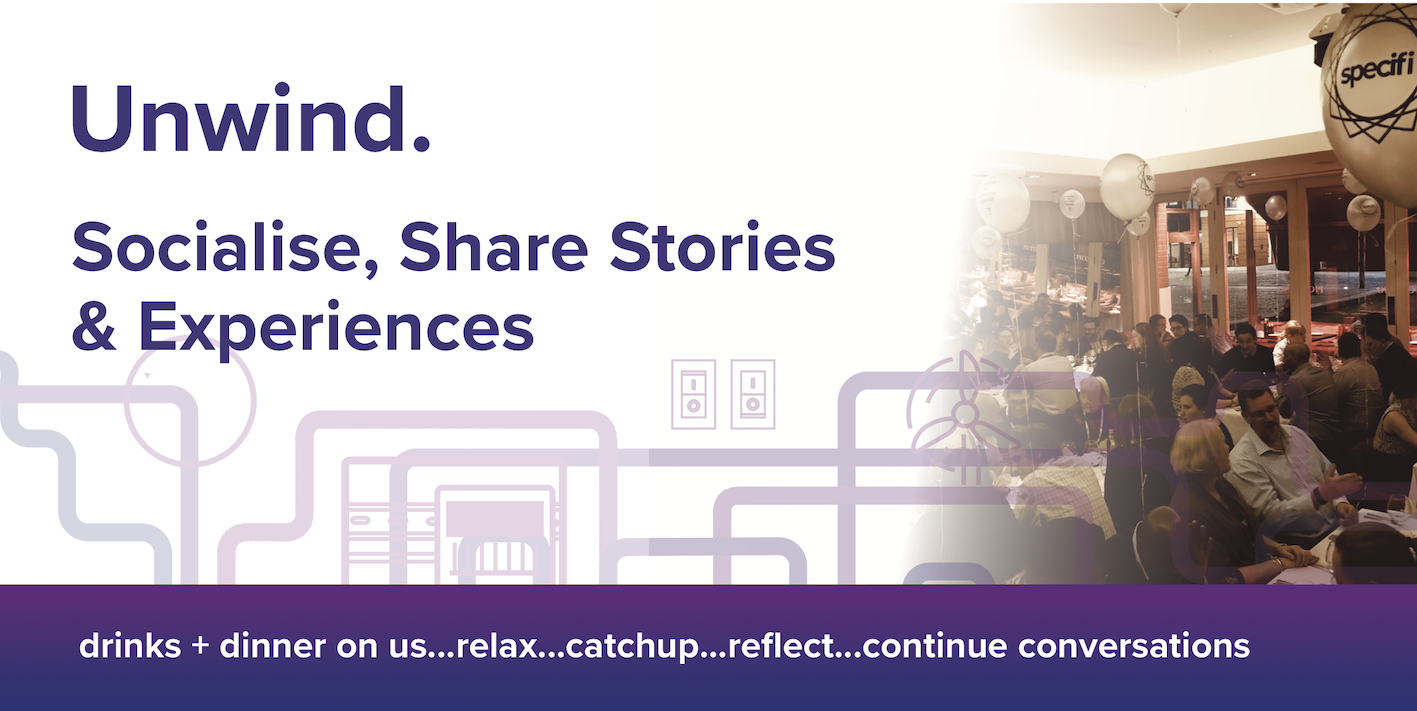 No black ties allowed. Just simply come as you are.
Our dinner is a relaxed affair, and makes this event like no other in the calendar.
When you book your tickets below, we'll even send you the menu closer to the time so you can choose what you want to eat.
When?
Wednesday 3rd July 2019 ... 4.30pm–10.30pm


DOORS: 4:30pm
INSPIRE: 5:00pm
CONNECT: 5:45pm
DINNER: 8.00pm


Where?
Renaissance Manchester City Centre Hotel
Blackfriars Street
Manchester
M3 2EQ
Who?
All All Building Services Engineers & Consultants | Building Services Contractors | Facilities Management specifiers welcome.
Hurry, places limited. Book now or miss out