Examining the future of spectrum management in the UK.
About this event
At Ofcom we recognise that wireless connectivity is becoming part of your digital transformation, whether that is at home, at work or while you are travelling.
As the UK's communications and media regulator, we strive hard to ensure that we enable modern telecommunications infrastructure across the country, in both rural and urban communities so that the benefits of this digital transformation can be felt evenly across the country.
Achieving that can become a challenge as an increasing number of sectors compete to use similar frequencies. We are, however, exploring new ways to share spectrum and to mitigate the risk of interference between different users.
The UN's International Telecommunications Union globally harmonises frequencies every four years through the World Radiocommunications Conferences. However, given the pace of change within the tech community, some have argued that this process may be too slow.
We would therefore like to set three 'grand challenges':
- How would you like to connect - at home, at work and while you travel? How can we improve these services, especially in rural communities and on transport nodes?
- How can we better manage our spectrum and mitigate interference between operators?
- How can we quickly enable new services without impacting existing users?
We look forward to bringing together a broad community to discuss these and other issues on 10th September, to share some of our recent initiatives and to hear how your sector is innovating through new technology and new ways of working.
To view the latest programme, keep scrolling.
Places may be limited. Registering for this event may not guarantee your confirmed invitation.
All personal data will be handled in accordance with GDPR. You can read more on our privacy policy on our website here.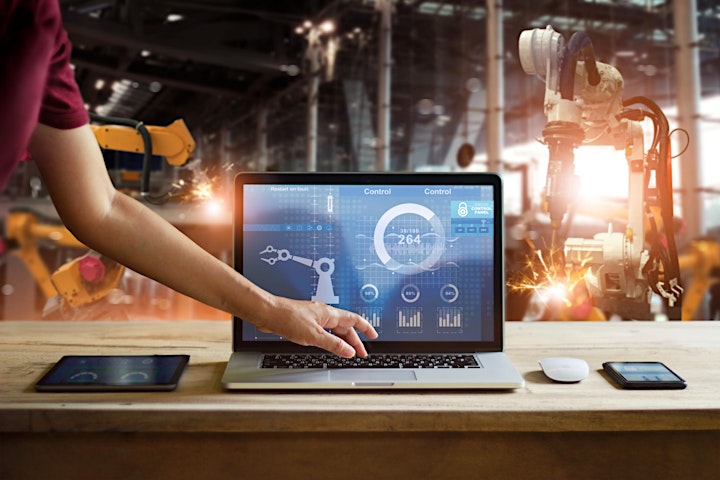 Spectrum - Mapping the Future
10th September 2019
0815 Registration
0845 Introduction
Sharon White, Chief Executive, Ofcom
0850 - 0915 Spectrum Management: New Horizons
Philip Marnick, Group Director Spectrum, Ofcom
0915-1015 New Sectors Going Wireless
Chair: Cristina Data, Director Spectrum Policy and Analysis, Ofcom
Opportunities and challenges for new sectors looking to adopt wireless technology
Derek Long, Head of Telecoms and Mobile, Cambridge Consultants
Understanding Rural Connectivity and Agritech
Dr David Crawford, 5G Projects Director, University of Strathclyde and Co-Chair RuralFirst
5G for Health and Social Care Delivery
Ann Williams, Commissioning and Contract Manager, Liverpool City Council
The Role of Government in Supporting Innovation
Melissa Giordano, Deputy Director Mobile and Spectrum, DCMS
1015-1045 Q&A
1045 Coffee
1115-1200 Spectrum Management Delivering Social Benefits
Chair: Tony Lavender, Chief Executive Officer, Plum Consulting
Spectrum Sharing: Supporting Innovation
Helen Hearn, Director Spectrum Management and Authorisation, Ofcom
Implications of Broadcasting Trends for Spectrum Management
Graham Plumb, Director Spectrum Broadcasting, Ofcom
Mitigating Interference in an Increasingly Dynamic and Congested Environment
Armelle Boisset, Director Spectrum Engineering, Ofcom
1200-1230 Q&A
1230 Lunch
1315-1400 Spectrum Management in a Changing World
Chair: Justin Moore, Head of Spectrum Strategy & Space, Spectrum Group Ofcom
Conditions to Maximise the Benefits from Wireless Innovation
Simon Saunders, Head of Connectivity Partnerships, EMEA, Google
Enabling Access for Innovative Users: A US Approach
Julius Knapp, Chief of Rules and Policy Division, Office of Engineering and Technology, Federal Communications Commission
Wireless Disruptors and Implications for Spectrum Management
Dean Bubley, Disruptive Analysis
1400-1430 Q&A
1430-1500 Coffee
1500-1600 Considerations for International Spectrum Management
Chair: Chris Woolford, Director Spectrum, International, Ofcom
Jonas Wessel, Chair, Radio Spectrum Policy Group and Director, Resource Management Department, PTS
Paris Mashile, Councillor, ICASA
Hema Remnani, Director Policy for Technology & Resilience, Infocom Media Development Authority
Andy Hudson, Independent Consultant
1600-1630 Q&A
1630-1700 Final Keynote
Philip Marnick, Group Director Spectrum, Ofcom
1700 End of Conference