Event Information
Refund policy
Contact the organiser to request a refund.
Eventbrite's fee is nonrefundable.
There can be no quality public speaking without quality speech writing.
About this event
Not-for-profit
100% of AIR income, beyond operational expense, is used towards education and research. Read more…
Online or Campus
30 August 2021: On Campus
30 November 2021: Online with Live tutoring
What participants say
"It was a very wonderful course ... The Teacher was awesome! Thank you."
"It was excellent.
A lot of lessons learned. Would consider a longer course.
Thanks for a great day!"
Course description
Learn to write speeches that captivate audiences; and craft wording that elicit the response you want from a public speech or presentation.
Interactive - max 8 participants. This course combines knowledge from writing, public speaking and psychology (influence). It is tailored to your needs and incorporates areas relevant to your interests.
Most important societal changes are inspired through speeches with outstanding wording - including those from Martin Luther King and Justice Ruth Bader Ginsburg. In everyday life, words are one of the most powerful tools we have. Words can 'build bridges' but also 'burn them'. Words can hurt and heal, demoralise and inspire.
The skills you will develop during this course are important for public speaking across a variety of contexts. Full course description here...
VAT-Free* - except when provided in Clients' Offices
Available Options, When, Where
The course is available in four formats:
Campus - VAT-free
Clients' Office
Online (Virtual Classroom) with live tutoring - VAT-free .
Bespoke (Group or 1-2-1 coaching) - available on request.
Virtual Classroom Course Information
Live tutoring brings all the benefits of face to face training and, in addition, improves skills for 'digital' participation. 'Digital' participation and the necessary skills for online delivery of Public Speaking are becoming an essential skill of the 21st century.
Bespoke Course Information
Please contact us for tailor-made training options: 1-1 coaching and bespoke group training. We will adapt the course to your tailored to your interests, needs and desired outcomes.
Tutoring
This course is directed by Fatos Selita, an English barrister and a New York State Attorney; with a background in Psychology, Genetics and Cognitive Influences; with over 11 years of experience in delivering public speaking training internationally; who is also a trainer in Mind Influences on Decision making, as well as the director of the 'Psychology and Law' and 'The Psychology of Decision Making' courses. Fatos has also many years of experience in delivering training online and has received outstanding feedback from participants. Read more…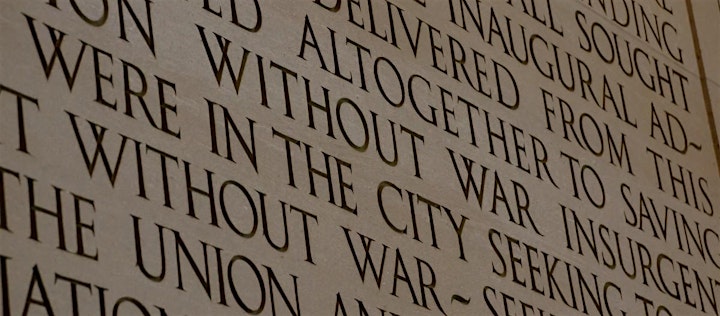 Group bookings
To book this course for a group, please email us air(@gold.ac.uk). The price for group bookings is £1,925. Group size for this course is capped at 8 people.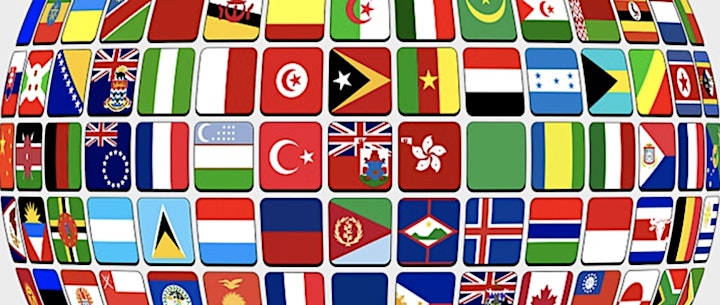 Enquiries
Email: air@gold.ac.uk; Phone: +44 (0)20 7078 5468. For information on our upcoming short courses please sign up to our mailing list.
Refund policy: See AIR courses main page.
Date and time
Location
Campus or Virtual Classroom - check course description for location for a specific date.
Room details will be emailed
By: Goldsmiths, University of London
London
SE14 6NW
United Kingdom
Refund policy
Contact the organiser to request a refund.
Eventbrite's fee is nonrefundable.
Organiser of Speech Writing for Public Speaking
AIR Courses are a product of combined efforts of world-renowned experts in a range of areas.  
Of the thousands of degree-granting universities, Goldsmiths Psychology department is in the World Top 100 in the QS ranking for academic reputation. Papers by our academics are highly cited, we hold 55th place among the worlds' Psychology departments for the number of citations per published paper.
Our courses:
(see https://www.gold.ac.uk/short-courses/air/)
Academic Writing and Publishing

• Academic Writing, Publishing and Presenting

• Academic Writing and Publishing

Law, Business, Genetics and Ethics

• International Business Law

• Drafting and Negotiating International Contracts

• Genetics and Law

• Law and Justice

• English Law and the Legal System

• Genetics and Society

Public Speaking and Advocacy

• Public Speaking and the Psychology of Persuasion

• Public Speaking and Presenting

• 1-1 Public Speaking and Presenting

• Combating Fear of Public Speaking

• Speech Writing for Public Speaking

• Advanced Methods in Public Speaking

• Advocacy

Psychology, Decision making and Justice

• Psychology in 10 weeks

• English Language and Psychology

• Psychology of Decision Making

• Psychology and Law

• Psychology in One Day

• Art and Propaganda: Experiments of the Russian Revolution

• Psychological Research Design and Analysis

• Statistics for Beginners

Programming: R and Python

• Introduction to R

• Introduction to Machine Learning with R

• Introduction to Python

• Introduction to Python - Evening course

• Intermediate Python - Pandas and Packages

Tailor-made private courses

Tailor-made group courses can also be arranged at other times.

In addition to our group courses, we provide one-to-one courses of different length (subject to availability) – contact us for further information.

Goldsmiths, University of London
Goldsmiths, known for its excellence in creative and cultural arts, humanities and social sciences, is launching an exciting range of adult education and short training courses, giving busy people the chance to work towards new opportunities and a more fulfilling future. We are presenting a diverse, new range of evening and weekend courses, taught by the same experts that teach our ground-breaking degree programmes. This is a chance for you to get a taste of the challenging courses that has made our graduates so successful in creative, cultural and business communities.
So whether you want to learn a new career skill, enhance your job prospects or just discover a new hobby, and at the same time develop your networks, then our short courses are a great opportunity to enrich your life and join the vibrant learning community at a world-class university.