Speechwriters & Business Communicators Conference
Description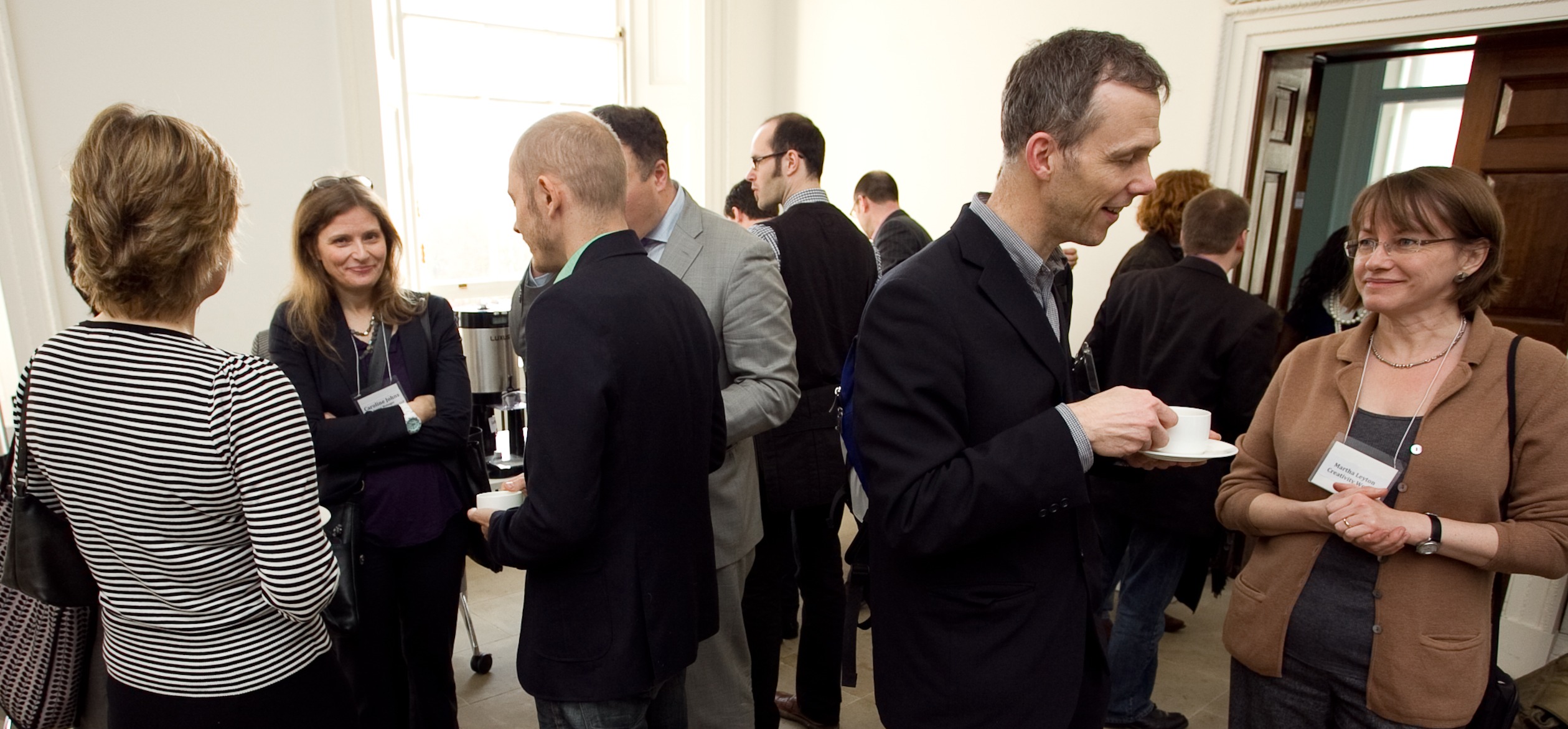 Join us
All good public speaking is based on good private thinking"
- Scott Berkun, Confessions of a Public Speaker
You are invited to attend the 8th Leadership & Communication conference organised by the UK Speechwriters' Guild at Trinity College, Oxford on 3 & 4 April 2014.
The conference runs from the Thursday morning to the Friday lunchtime, with a day of pre-conference training on the Wednesday.
Dr Max Atkinson will be running a 'Max Atkinson Masterclass' as the pre-conference training on Wednesday 2 April.
The masterclass is aimed at those people who wish to benefit from Dr Atkinson's 30 years of studying speechwriting and public speaking.
You do not need any prior experience of speechwriting to attend the training or the conference.
Payment can also be made through Eventbrite or by invoice: click here to request an invoice.

Why is this conference for you?
Speechwriting is one of the toughest jobs that any professional communicator faces.
You need to combine the caution of a reputation manager with the flair of a Hollywood scriptwriter.
If you're writing for the leader of your organisation, it's up to you to come up with the ideas, words and stories to map the way ahead.
Research, negotiation, persuasion, entertainment, relationship-building – they're all part of the work and we look for speakers who can talk about all these skills, helping you to do your job better.
"In 2008, I was lucky enough to be invited to attend a conference for professional speechwriters in Washington DC. It turned out to be the seminal moment for my career. Before I'd felt isolated, misunderstood even fraudulent, but here were over 200 professional speechwriters in one room. They all had the same problems as me, and they proved to me that being a specialist speechwriter was okay. It's a craft, worthy of a lifetime's commitment." Brian Jenner, Founder of the UK Speechwriters' Guild.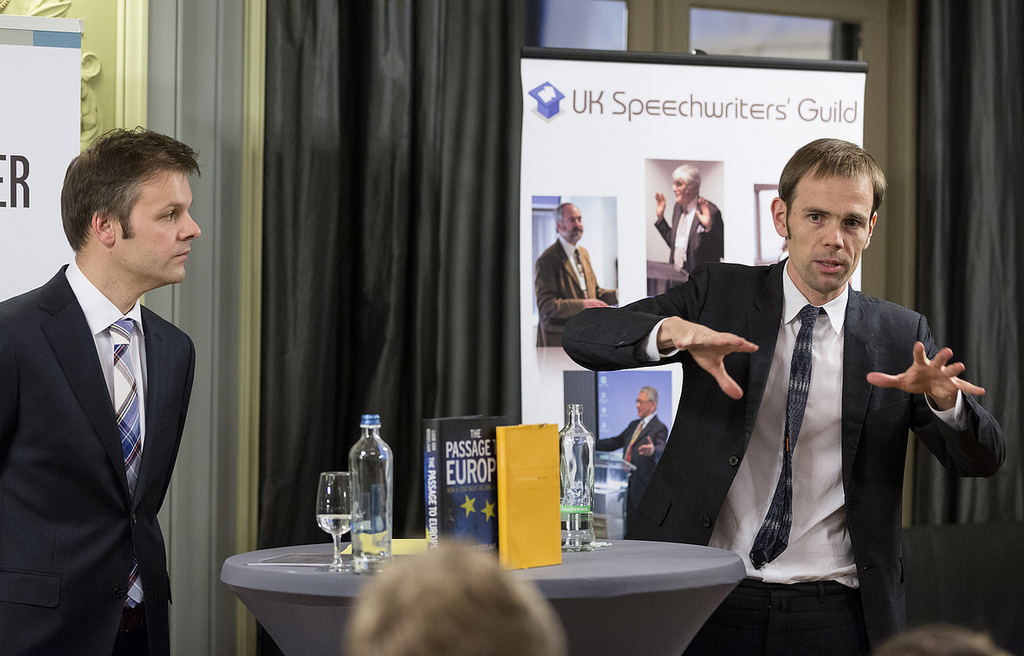 What will I learn?
Our conferences help you improve your ability to write and deliver speeches by:
listening to top speechwriters share their experiences

giving you tips and techniques from the White House, European institutions and the UK Parliament to improve your texts

making you aware of the linguistic and cultural problems that arise in international speechwriting work

introducing you to fellow professionals from the UK, Europe and the rest of the world

giving you the chance to contrast a variety of speaking styles


allowing you to discuss your own work problems in sessions




What will I experience?
You will be at the only convention of its kind outside the United States

You will get to the opportunity to spend a night in the beautiful surroudings of one of Britain's oldest universities.

You will have meals with fellow communication professionals.


You will be given a tour of some of Oxford's important political landmarks.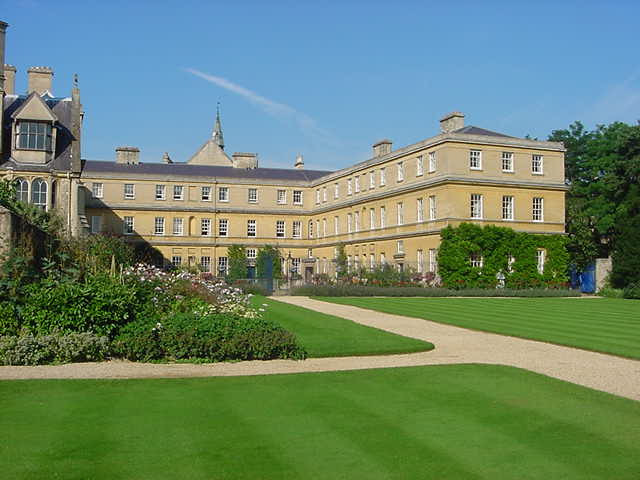 Who goes?
We make our conferences accessible to new speechwriters, press officers, public affairs professionals, PR specialists, Government speechwriters, freelance copywriters, union officials, aspiring politicians, charities and professional speakers.
Previous conferences have attracted delegates from NATO, the European Commission, the CBI, Orange, Kingfisher, Deloitte, the United Nations, the European Investment Bank, Coca Cola as well as the Labour, Conservative and Liberal Democrat parties.
Our conferences have a strong international flavour. In recent year we've attracted delegates from France, Italy, Singapore, Nigeria, Sweden, Belgium, Germany, Norway, Denmark, Netherlands, Spain, Turkey, the United States and Zimbabwe.

PROGRAMME
WEDNESDAY 2 APRIL
10.00 - 4.30pm Max Atkinson Masterclass
Click here for more details
10.00 - 4.30pm Be The Eloquent Woman
Women & Public Speaking Workshop
Click here for more details
THURSDAY 3 APRIL
10.00-4.30pm Speakers include Jens Kidjelson, Caroline Johns (Deloitte), Willi Vogler (German Speechwriters' Guild), Ben Locker (Professional Copywriters Network)...more tba.
FRIDAY 4 APRIL
10.00 - 1pm Speakers include Mette Højen, Dick Mullender, Clark Judge

Who will be speaking?

Clark Judge
Clark S. Judge is founder and managing director of the White House Writers Group, Inc. and an opinion journalist. He was a speechwriter in the Reagan White House.

As Managing Director of the White House Writers Group, he has advised some of the world's most prominent corporations in meeting their strategic and communications challenges in the U.S. and elsewhere. For political clients he has written many nationally televised speeches, primarily during presidential campaigns. He has provided communications advice in support of numerous cases before the United States Supreme Court.

Mr. Judge served as Speechwriter and Special Assistant to both President Ronald Reagan and Vice President George Bush. A member of the Moscow Summit speechwriting team, he was also the lead writer for the Toronto Economic Summit in 1988 and helped shape the White House approach to the 1988 presidential campaign. A Harvard MBA, Mr. Judge had administration assignments involving assessing the management of the government, urban policy and international economic policy before joining the White House staff.

Dr Max Atkinson
Former speechwriter for Lord Ashdown and author of the definitive work on preparing speeches, Lend Me Your Ears, Max Atkinson pioneered academic research into effective political speechwriting. He was formerly a Fellow of Wolfson College, Oxford and has held visiting professorships at the Henley Management College and other universities in Europe and the USA. He writes a blog on communication, which you can view here.

Caroline Johns
Caroline's role as Chief of Staff to Deloitte's global Chairman, Steve Almond, involves preparing speeches, presentations and detailed research briefings on a wide variety of subjects encompassing sport to economics to world politics, and just about everything in between.
Prior to taking on this role, Caroline was Chief of Staff and speechwriter to Deloitte's former CEO and global Chairman, John Connolly. She also writes speeches & articles for Deloitte's current CEO, David Sproul. Caroline has lectured on several prestigious degree courses, including City University's BA Journalism, and has an MA in US Studies. She will be speaking about the challenges of making global accountancy a compelling subject.

David Krikler
David is a consultant at the Tetra-Strategy PR agency. He spent several years at the Israeli Embassy in London, as the chief communications adviser to Ambassador Ron Prosor, providing round the clock counsel during a number of high-profile international incidents and gaining valuable experience of crisis communications and international affairs. He previously worked in television, as a comedy writer with performers including BBC character comic Lee Nelson. He will be speaking about how to be funny and diplomatic.
Sam Leith
Sam is the author of four books, most recently You Talkin' To Me? Rhetoric from Aristotle to Obama. He writes a column in the Financial Times about public speaking, called 'The Art of Persuasion' and also contributes to the Evening Standard and Prospect as well as reviewing books for the Guardian, Spectator and TLS. His presentation will be: What The Romans Did For Us: How classical rhetoric can help you write better speeches.

Dick Mullender
In the police, Richard, was the Lead trainer at the National Crisis & Hostage Negotiation Unit for the UK Police in Scotland Yard. Before that he was distinguished hostage negotiator, He maintains that you cannot negotiate successfully without a deep awareness of how to use language to persuade people. Dick's clients have included BNP Paribas, Shell, Oracle and the University of Cambridge Graduate Development Programme. He will be showing how you can use negotiation techniques to get the information you need out of your speakers.
Jens E. Kjeldsen
Jens is professor of rhetoric and visual communication at University of Bergen (Norway). He has written extensively about rhetoric, speech making, speech writing and powerpoint-presentations.
He is president of the Rhetoric Society of Europe and co-founder and longtime chief editor of the research journal Rhetorica Scandinavia. For more than 15 years Kjeldsen has done speech writing courses and rhetorical consultant work for CEOs, political parties, and for most of the Norwegian ministries, including Ministry of Trade and Industry and The Office of the Prime Minister.

Jens will be asking what's the point of speaking today, in the age of internet, social media, interviews and a constant shrinking of audience attention span? He will encourage speechwriters to reflect on the fundamentals of what they do: What's the point of speeches - and speechwriting?.
Willi Vogler
Willi is a founder member of the German speechwriters association, Verband der Redenschreiber deutscher Sprache, launched in 1998 by the former speechwriter to Chancellor Helmut Schmidt, Thilo von Trotha.
A trained journalist, he changed to public relations in 1968, working in managerial positions at British Airways, Lufthansa and EADS in Germany. In 1990 he became speechwriter to the newly elected Lufthansa CEO, assisting him to implement the airline's major transformation and privatization process in the nineties. Speeches for executives of a variety of industries such as furniture, pharmaceutical, logistics, airports and a business development authority have been part of his freelance work as a communications consultant.
As a "VRdS envoy", he will train a spotlight on speechwriting traditions in his country together with the aims and purpose of his association.
Brent Kerrigan
Brent Kerrigan is the founder of Global Speechwriter a company that crafts executive-level speeches for international audiences on issues including environmental sustainability, social responsibility and human rights. Brent's clients have included the most senior members of the Government of Canada, the United Nations, and numerous private businesses. He will be running a breakout session on how to manage the approval chain for a speech.
Mette Højen
Mette Højen (MA in Rhetoric) is an expert in Business Rhetoric and Executive Performance at the Network Academy. She coaches European Business Leaders (UK, NL, NO, SE and DK) and is former advisor and speechwriter to the CEO of the Danish Bankers Association.
David Day
Formerly Principal of St John's College and Cranmer Hall, Durham, David is the author of a number of books on sermon writing, including A Preaching Workbook.

Ben Locker
Ben is an Essex-based copywriter and co-founder (with Tom Albrighton) of the Professional Copywriters' Network, the association for all agency and freelance copywriters in the UK. Ben's an experienced speaker, trainer and teacher with a bit of an obsession for the history of copywriting and a deep hatred of PowerPoint.
Celia Delaney and Professor Robert Lehrman have been added to the programme.
We do our best to make sure all speakers appear as billed, but we may have to make some substitutions in the event of illness or unexpected events.

Where can I stay?
To make the most of the conference opportunities, you can stay in Trinity College for one or more nights.
Bed and full English breakfast in standard room *£46.78 + VAT
*Those staying in single rooms with a private en-suite shower room and lavatory pay £63.79 + VAT per night; in double bedded rooms with private shower and lavatory £93.56 + VAT per night (£46.78 each); in twin set rooms with a private shower and lavatory £102.07 + VAT per night (£51.04 each); twin sets with private facilities for single occupancy 50% surcharge £76.55 + VAT per night.
If you would like to reserve accommodation please click here to make contact with Mandy Giles, who will sort out your booking and payment.

Cancellation policy

We are happy to offer refunds up until two weeks before the conference.
After that time, if you give us warning that you will be unable to attend, we can offer a place on a future
conference.


What happened at previous conferences?
Click here to see the photos from our Brussels conference
Here is a video of our conference at the Institute for Government in 2013
What did people say about them?
Many thanks again for a very informative and entertaining two days last week at the #ESNBXL. I thoroughly enjoyed it.
Sarah, European Commission
This one-day seminar has given me the confidence to convince a previously unscripted speaker to deliver a scripted speech
Alex, Corporate Affairs Manager, Kingfisher
Just to say thank you for another great event yesterday. I thoroughly enjoyed it and picked up some useful tips which will help with a major speech I'm struggling with.
Maddy, Clifford Chance
What a splendid conference!
Barry Graham, Speaker's Corner
Thanks again for having me. I had a great time, and as usual, enjoyed the style of your event.
David Murray, Vital Speeches of the Day
Great conference. You put together a fascinating day. Kudos to you!
Professor Tim Bale, QMUL
I enjoyed the conference and your workshop in particular
Line, Speechwriter, Danish Ministry of the Environment
Congratulations on a great event in Brussels. I certainly came away feeling smarter.
Speechwriter, Bank of Canda
Thank you a great conference and a great time in Bruxelles.
Speechwriter at Danish Ministry of Climate, Energy and Building
_
The UK Speechwriters' Guild is an organisation which contracts with Trinity College for the use of facilities, but which has no formal connection with The University of Oxford.