Looking to Meet New People, Build Self-Confidence & Make New Connections.
About this event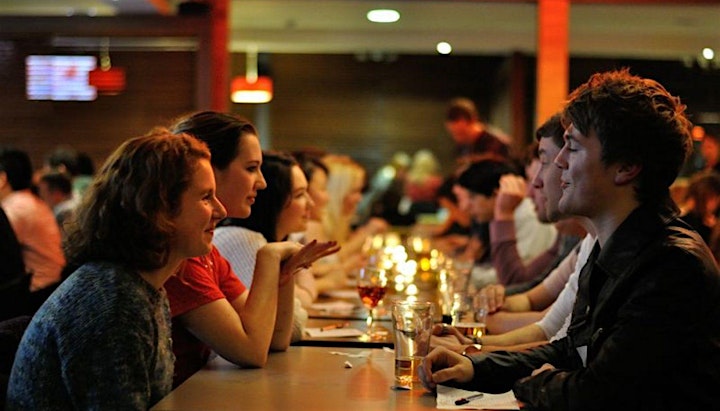 Helping Singles to Find Friendship and maybe.........Love and Romance!
Wanting to get to know other like-minded, local people in a comfortable, relaxed, friendly way?
Cities can be thriving places with lots of interesting events going on and everyone can seem so busy with their full lives that sometimes it is challenging to find an opportunity to meet the right other people and for meeting and getting to know other singles. We can help you fill that gap.
Using principles taken from Yoga, Health and Fitness Training, Life Coaching, Success Psychology and Transformational Energy to attract the Relationship you aspire to have.
Who Will be There?
You will meet lots of other single and amazing people like you who like you want to meet each other and potentially meet that special, significant other.
By making it comfortable to chat and make friends we are able to prevent you from feeling shy whilst at the same time encouraging you to step out of your comfort zones.
This event is ideal for you if you are a busy individual who is needing a place to relax and meet other people in an easy and friendly atmosphere that allows you to get to know people without putting you in the dating hotspot.
Our events are designed to give you the opportunity to have an enjoyable evening meeting a range of single friendly people as potential friends without being thrown into the dating hot spot. We know that many people who are looking for new romantic relationships and connections in their lives also want to meet both Ladies and Gentlemen as friends and at our Speed Dating Events, we help facilitate a warm, easy atmosphere where friendship can grow. Gents you need to step and up and book right away as our Ladies usually get there first and we normally have a waiting list for Ladies and won't book more until we have the right number of Gents. We try to have an even gender balance so please put your name on the waiting list if the event is sold out.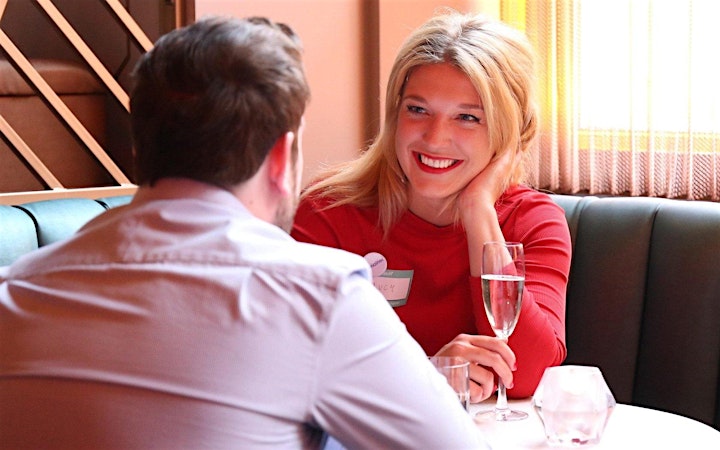 About Our Speed Dating Events?
We are extending our unique hospitality and a new way of helping you to connect and develop friendships and potentially find love with ladies and gentlemen of like mind in your age group (don't worry if you are a few years either side - we won't be asking to see your driving license).
It can be quite very difficult and daunting to meet new people you don't know, and we help you get rid of that anxiety by creating an atmosphere that nurtures communication and exchange in a friendly relaxed manner that can lead to deeper friendships.
If you haven't tried it before our Speed Dating experience is the perfect way to meet new people and form friendships from which all things are possible! Our events give you a way get to know other people of your age in a relaxed way that makes it easy even for a shy person to feel welcome. Whether you seek just friendship or love and romance our events are fun stand-alone events that give you the chance to meet and get to know interesting people.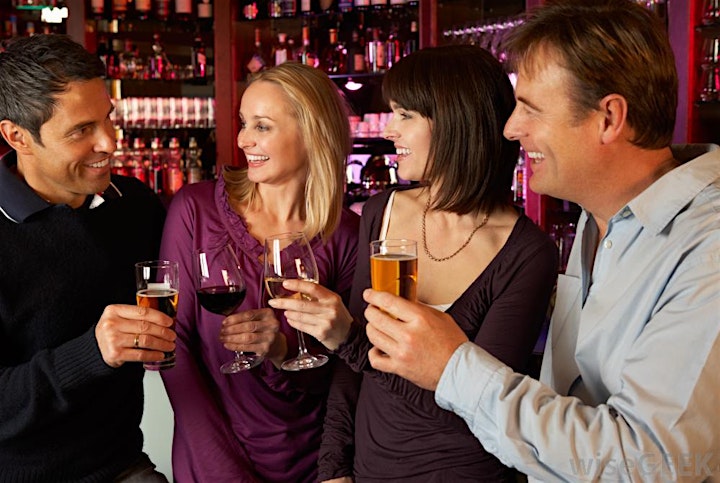 How Does the Event Go?
You are welcomed on arrival by our wonderful host who will sign you in and give you a badge and a dating card. There is usually a little time to get a drink and meet and mingle before the Speed Dating starts.
Speed dating is fun and a great way to meet up to 12 or more potential dates in one night. We suggest you dress casual smart and that you SMILE!
On guidance from the host the Speed Dating will start, and the usual format is for the women to remain seated at individual tables and the men to circulate. Depending on numbers you will have 4 or 5 minutes to talk to each person with a minute or so between meeting somebody new to make a few notes on your card about the person you have just met.
Be sure to make notes of who you meet on your dating card as it is easy to forget and please tear off the bottom of your card and give it back to the host at the end of the event so you can be connected with any matches. We take your privacy very seriously.
After the event you can log onto to our web site with your name and badge number and you will be able to see if there are any "matches' who liked you too and you will be able to exchange contact details.
We are sure that you will meet and make friends with somebody you like at your first event and if you don't, we guarantee to give you a free place on your next event. What's more we are planning multiple events for you to choose from.
What is the Plan of the Evening?
Registration begins
19:00
Speed Dating begins
19:30
Break for drinks and chatting
20:15 approx.
Speed Dating resumes
20:30 approx.
Speed Dating ends and post event socialising begins
21:15 approx.
Where Will you Meet?
We are very careful to pick venues which are well located for travel, stylish, comfortable and provide a space that is quiet enough that you can really hear what others are saying to you. Please click the relevant links for details of the event venue.
Who is Your Host?
Our hosts are specially picked and trained for their personability, kindness and generosity. We are here to help. THE COURAGE TO CONNECT was started by Lorrayn de Peyer who has had a long successful career as a Singer in the Music Business and is now an Empowerment and Transformational Energy Coach, Love and Relationships Coach, Professional Speaker, and Speaker Trainer.
Who Are We?
Courage Enterprises has hosted hundreds of events nationally and thousands of people have been through our doors. We have been featured in the British and American Press and Media.
The Courage to Connect has many years of experience hosting multiple events all over the county and has a very high match rate of success. Our aim is to put ourselves out of business by introducing people to each other so that you don't need us anymore!!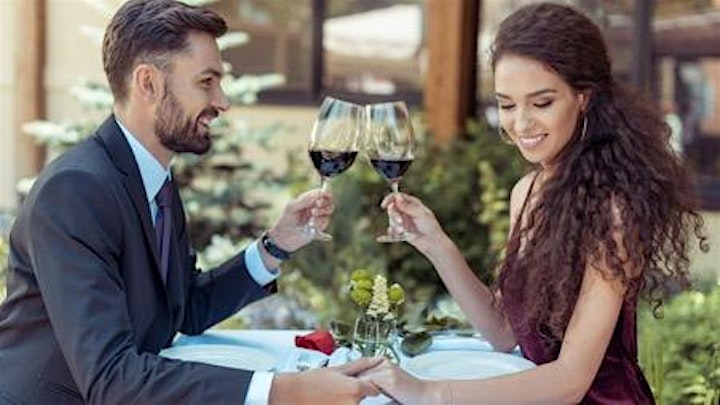 Press
The Evening Standard in the UK – "Tingling from head to foot"
Time Out – "Hundreds of people move through their insecurities and emotional blocks…"
The Daily Express – "Walking on cloud nine"
The Boston Herald, USA – "practically nuclear energy"
The Metro – "Physical release and a newfound confidence".
Psychologies Magazine – "A place of authenticity and truth"
BBC 2, Radio 4, London's Spectrum Radio, Live TV interviews and appearances
Testimonials
"Brilliant, really really enjoyed it." Jon - Social Services
"Ten out of Ten" Crispin - Solicitor
"Amazing… uplifting experience" Louise – HR
"Rewarding experience" Stephen – Solicitor
"Uplifting" Julia - Hospital Staff
"A wonderful introduction – I wish I had done this 20 years ago!" Rory – Admin Assistant
Privacy:
Please note that in alignment with the latest GDPR compliancy laws in the UK we wish to notify you that by registering for this workshop you are giving Lorrayn de Peyer and her team permission to keep your contact details and to contact you by email regarding news and events put on by COURAGE ENTERPRISES. You have the option to unsubscribe at any time and your email address will under not circumstances be shared with any third party. We thank you for your consideration and support of our wish to uphold and guard your privacy at all times.
FAQs
· Who is this event aimed at?
Anybody and everybody wanting to meet new people for friendship and possibly romance
· What will I get out of this event?
A fun evening with the opportunity to meet like minded friends
· Who is the organizer of the event?
COURAGE Enterprises
· Who to contact with any questions?
Please email welcome@lorrayndepeyer.com
· What is the refund policy?
7 days notice
· Is it OK if the name on the registration/ticket doesn't match the person attending?
Yes, but please let us know the correct name of the attendee prior to the event.
· What can/can't I bring into the event?
The event has a behind closed doors policy, so you may not bring recording devices or take photos.
· Do you give talks and training ?
Yes, we have a wide range of talks, coaching, workshops and retreats available.
Please contact the office via email welcome@lorrayndepeyer.com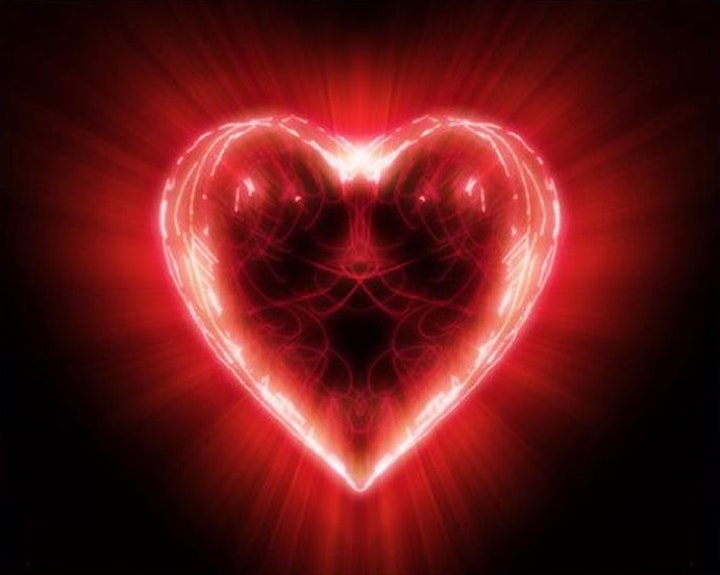 Organiser of SPEED DATING Singles - 20's and 30's Exeter
THE COURAGE TO CONNECT is an organization dedicated to the fulfilment of the human potential. Its mission is to educate, encourage and inform the individual on how to attain HEALTH, WEALTH, LOVE AND HAPPINESS in all areas of their lives and become the very best human beings they can be.
We offer Executive, Relationship, Career, Creativity and Well-Being Counselling and Coaching on a 1-2-1 basis and in groups and also organize Social Speed Dating and Speed Friending Events in London and the South West.
It is a holistic approach to personal development created by Lorrayn de Peyer. Details of events can be found on www.thecouragetoconnect.com
COURAGE seminars, workshops, classes and retreats are also available. They include information, experiential psychology techniques, music, meditation and quantum visioning that leads the participant to experience an energetic exchange that raises their vibration and changes the pivot of their lives for the better.
www.lorrayndepeyer.com is an Empowerment Coach, Energy Counsellor, Professional Speaker, Kundalini Yoga Practitioner and Artist in the Music Business. She has not only facilitated the growth of thousands of people with her award-winning COURAGE business and music, she is also in the UNIQUE position of having experience and training in business, music AND in Psychology.
For the last 35 years Lorrayn has supported thousands of people unlock and develop their creative potential, move through their fears and negative thinking towards self-expression, growth, vitality and more abundance on all levels.