Description
Speed Mentoring:
Think 'speed dating', but for your career!
If you ever wanted your own board of senior advisers, people who are established business leaders who have been there and done it. They wiill advise you on how to succeed in your careers.
If you're lucky they may also be able to share their contacts with you!
In 1 hour you will create 4 mentoring relationships and spend 15 minutes with a mentor.
If you would like to have this opportunity the speed mentoring will take place an hour before the power series event.
Why Attend?
This is an opportunity to gain advise from leading business figures and discover their secrets to success.
If you were ever put off going after your dream job, senior position or starting your own business, please think again.
This event is about breaking all those barriers and providing you with guidance and connections to make it happen.
After the Speed Mentoring, followed by GS Power Series: Asain Business Leaders Special.


Proud to announce our valuable speakers:
Dr. Christina Yan Zhang, China Director of QS Intelligence Unit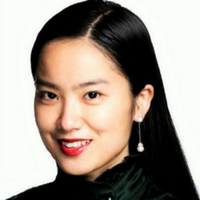 An award-winning thought leader who has championed the UK Prime Minister's Initiative on International Education Strategy for 11 years, led campaigns with global impact, sat on 20 international committees advising Government Ministers, CEOs of NGOs & Corporates, Universities Presidents on global policies on Business, Innovation and Skills. Successfully delivered projects for World Bank, UNESCO, Commonwealth Secretariat, Council for Education in the Commonwealth, European Commission, US-UK Fulbright Commission, and UK Government, including The Home Office, Department for Business, Innovation & Skills, Department for International Development, The Foreign & Commonwealth Office, and HM Treasury.
Steve Xing, Director of Economics, Valuation and Modelling, Deloitte LLP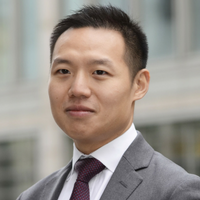 Steve is a Director in Deloitte's Corporate Finance. He leads the Business Modelling Group for Financial Services Industry in Deloitte UK and has over ten years of experience in providing data analytics and business modelling services to a wide range of Financial Services clients. Steve is a chartered accountant and also holds the Chartered Financial Analyst ® designation. Previously, Steve led analytics teams in Private Equity and other "Big 4" consultancy firms.

Dr Miranda Brawn, Director of Legal and Transaction Management, Daiwa Capital Markets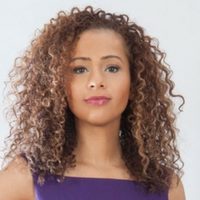 Miranda Brawn is a multi-award winning legal, business, technology & diversity leader who is hailed as a trailblazer. An advocate for diversity and inclusion, Miranda is helping to increase race diversity within the UK and beyond. With a background as an investment banker and a barrister, Miranda wanted to go the extra mile and founded the Miranda Brawn Diversity Leadership Foundation. This provides future BAME leaders with opportunities and incentives including a partnership with The Prince's Trust to help increase diversity in Britain.
Li Chun Qing, Founder,KREOD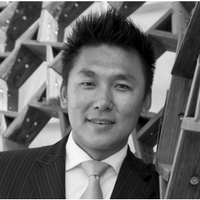 Chun Qing Li (AKA Lee) is an award winning entrepreneur, founder of KREOD Architecture (www.kreod.com) and China Britain International Design Week (www.cbidw.com) based in London and Beijing. He spearheaded the design, build and creation of KREOD Pavilion during the London Olympic Games in summer 2012. In order to deliver the ambitious project successfully, he has developed a work method with advanced technology and performance ensuring highly creative architectural projects financially viable.
Bilal khan, Partner of Dome Advisory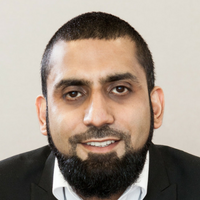 Sheikh Bilal Khan is Co-Chairman and Partner at Dome Advisory. He is the recipient of multiple industry awards including being a Freeman of the City of London. Sheikh Bilal Khan holds various executive board positions and is known for his strategic leadership and executive management skills. In his governmental business ambassadorial role as the UK Trade & Investment Catalyst, Sheikh Bilal is promoting UK excellence internationally and the City of London in particular as a leading Islamic finance hub.