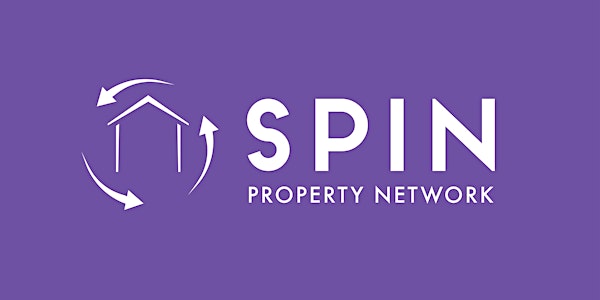 SPIN - Stratford Property Investors Network
Location
DoubleTree by Hilton Stratford-upon-Avon
Arden Street
Stratford-upon-Avon
CV37 6QQ
United Kingdom
Is your property head spinning? Then SPIN is the network to be in.
About this event
Open to all from small developers to portfolio landlords, architects, trades and property experts our friendly and sales-free events allow everyone to build, connect and grow their property network.
Our aim is to join people with people at our monthly SPIN events held at the Doubletree by Hilton, Stratford-upon-Avon, on the 2nd Thursday of every month, 6.30pm-9.00pm.
The evening will include a market update, 2 speaker slots and plenty of time for networking. You can even win a prize with our "SPIN The Wheel" competition!
SPIN is bought to you by:
June Irani who, having had the corporate career and high street business, felt it was time for a change into a relaxed lifestyle of Property Investment/Landlord and now owns Lifestyle Investments. June offers investment into villas, apartments and rooms within resorts both existing and new, mainly overseas in Cape Verde & Spain.
Nikki Reid daughter of Reids, Author of Stratford Property News and Owner of Nikki Homes. Nikki loves nothing more than helping landlords, tenants, vendors and buyers to achieve their dreams, whether this be through building their portfolio, achieving a successful sale, or a happy rental. A Landlady herself, Nikki knows how important managing a property or a portfolio is, continuously monitoring market patterns, upcoming areas and potential developments to manage or grow your investment.
David Hawes has been involved in property all his working life. He connects top quality property investment opportunities to Pension Funds, REITs, Property Investment Clubs and High Net Worth Individuals and offers high quality Hotel, Resorts and Leisure Property Investments to discerning investors. In addition, he works with individual landlords and investors on the acquisitions and disposal of property and heads up a specialist team, advising on the acquisition, disposal and development of Pubs, Care Homes, Hotels, Commercial Buildings and City Centre Regeneration Schemes.
£10 per ticket with FREE parking on site or paid parking at Arden Street car park next to the hotel.