Sales Have Ended
Registrations are closed
For all Athleticum® Education and Event dates for new and existing instructors and indoor cycling enthusiasts; go to athleticum.eventbrite.com or www.facebook.com/athleticumfitness/
Sales Have Ended
Registrations are closed
For all Athleticum® Education and Event dates for new and existing instructors and indoor cycling enthusiasts; go to athleticum.eventbrite.com or www.facebook.com/athleticumfitness/
Spinning® Instructor Certification - The most comprehensive and widely recognised indoor cycling training program on the planet.
About this Event


SPINNING® INSTRUCTOR CERTIFICATION
The most comprehensive and widely recognised indoor cycling training program on the planet. This 2-day comprehensive live training will give you all the hands-on tools you need to become a certified Spinning instructor and lead your own classes in any of the 35,000+ Official Spinning Facilities worldwide. When you sign up, you'll receive access to your digital preparatory study guide. Your Spinning Instructor Manual will be provided at the live training for use as a reference when taking your Exam. You will also receive a digital version of your Instructor Manual through your Spinning Learner Dashboard. You may complete the online assessment up to 30 days after 100% completion of the live training.
Certification is achieved after completion of the live training day and passing of the online assessment, active for two years. Bring your gear and be ready for four Spinning rides led by a Spinning Master Instructor; on day1 the first ride will cover the application of proper form and technique while the second ride will weave in the Spinning training Energy Zones™. On day2 the third ride will focus on incorporating the split symbol class design strategy. The final ride will pull it all together to provide an example of the perfect Spinning experience. Duration of the certification live training is nine hours each day; start and finish times may vary slightly.
You will gain an understanding of the following:
Cycling biomechanics
Bike setup and safety principles
Coaching skills
Crafting of class ride profiles
Incorporation of heart rate training and the Spinning Energy Zones™
Visualisation techniques to complement the mind/body connection
The ride of your life starts here.™
TUTOR*: Cat Booker | Master Instructor
*please note that the Tutor name may change without advance notice
Heart Rate Monitor is required for this certification
Athleticum® would like to offer you the chance to purchase a MYZONE belt and use its awesome smartphone app, all for an amazing discount only available through ATHLETICUM®. Join us and track your real time activity, take part in global challenges and workout with knowledge.
Your £50 off discount voucher link… MYZONE DISCOUNT LINK
PRE-REQUISITES
To attend the Spinning® Certification you need to have or be in the process of achieving at least one of the following in the UK and Ireland:
L2/3 Anatomy & Physiology included within a Gym Instructor or Personal Trainer Certificate (providing access to the EREPS register) Yoga or Pilates Qualification
Home study – Exercise Anatomy & Physiology: This can be purchased directly via Athleticum Online complete it prior to your live training weekend
Sports/Exercise Science Diploma or Equivalent
Other important information
You will need to bring your heart rate monitor and transmitter belt to the course
You will need to physically fit with a base aerobic fitness level, and bike or indoor cycling experience
Please inform us if you have any specific learning needs in advance of the course as per your booking form attached.
The Spinning® Certification is an Ireland REPS accredited course providing 16CPD points
You will need to gain Instructor insurance in advance of teaching the public.
All Spinning® Advanced Education (Continuing Education CED) Workshops and Home Study education and selected events provide CEC's and, EREPS CPD points where applicable
You may want to attend SPINNING® P.R.O.S. SHOWCASE to gain annual CEC's at a great event www.athleticum.co.uk
SPINNING® UK & Ireland Facebook page: https://www.facebook.com/groups/SpinningUKandIreland/
Your registration includes
Spinning® Instructor Manual (Blended Learner bookings only receive a Digital version; full instructor bookings will received a printed version also)
Digital preparatory study guide
Online assessment
Live Practical Assessment
Certificate of Attendance
Certification of Completion
You may petition for the following endorsing body credits with your certificate of completion
Ireland REPS 16 CPD points (only applicable to REPS Ireland members)
ACE 0.8 CECs
NASM 0.8 CEUs
AFAA 8.0 CEUs
PRICING: Pre-registration is free to register your interest in attending. Payment is required within 24 hours of registration. Please click this link for pricing info - Athleticum® Training and Education
Spinning® | Instructor Certification - Blended Online Learning - 1Day Live Assessment
Spinning® | Instructor Certification - 2 Day Live Education
Buy now pay later with Klarna to help spread the cost
Booking Terms - Education Cancellation Policy
Education Cancellation policy unless stated otherwise on an event policy.
No refund if cancelled within 14 days in advance of the course start date.
50% refund if cancelled 15+ days in advance.
100% excluding admin fee (£25) over 30 days in advance of the course start date.
Course date transfer fee to any course within 6 month of the original booked date £50 per person.
Change of Instructor Name on course in advance £50 per name change.
All quoted prices exclude VAT
Please ask for a copy of the full terms and conditions.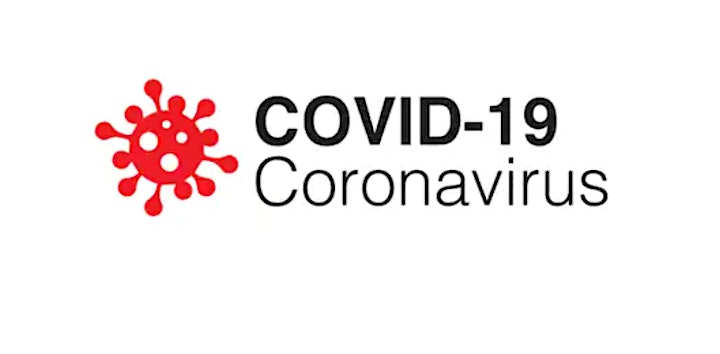 COVID SAFE TRAINING
Safety at our education attendance courses is based on the Government's guidelines for reopening, which are supported by fitness trade body ukactive and approved by independent scientific advisors.
The reopening followed government and public health guidance to make sure that when people return to the facility to be active, they can do so in a safe environment.
There will be signs guiding members on how to act safely and responsibly, similar to the signs used in supermarkets, and equipment may be marked as 'out of use' or spaced further apart to comply with social distancing rules.
Changing rooms and showers will also be temporarily unavailable, meaning that members are asked to arrive on site wearing the appropriate clothing to be active. Bathrooms however will be open for use.
Along with social distancing restrictions, there will be an increase in the cleaning of equipment and touch points and sanitisation stations will be available, to ensure the highest possible standards of hygiene and cleanliness.
The temporary measures will be adapted as and when government advice changes throughout the Coronavirus pandemic.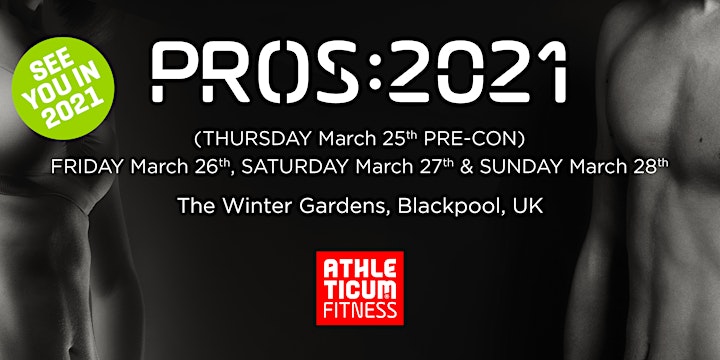 PROS 2020 has moved to 26-28 March 2021. BOOK HERE NOW
TRIBE IRELAND 2021 | Spinning® Marathon & Fitness Event
SAVE THE DATE: Saturday 6th November 2021

GEAR UP
Why not join the team and add a P.R.O.S. Spinning® Jersey to your collection. Check out the collections here. PROSHOP