Actions and Detail Panel
SPINNING® SHOWCASE 2017
Fri, 17 Mar 2017, 09:00 – Sun, 19 Mar 2017, 14:30 GMT
Description



Pumping music and hundreds of sweating individuals, the intensity and energy is at a max. Team that with FIVE rooms of workouts, lectures and workshops, and you are guaranteed to go away with a bunch of new ideas and the motivation to strive for the best that you can be.
From only £45 per day*, the International SPINNING® SHOWCASE Blackpool by Athleticum brings you:
Awesome PRECOR partnership

160 Precor SPINNER® bikes onsite and ready to roll

Myzone supporting the digital feedback of your effort

Introducing new sessions from our top event sponsors

Power Plate and Biomechanics Education

Queenax sessions return with some energising workouts

Unique historic venue in the heart of Blackpool

Quality instructor workshops and lectures for PTs and Group Ex instructors

Inspirational presenters

Special guest presenters from near and far!

Motivational classes

Pumping sounds and visuals

Spinning® Pro Shop ready to get you kitted out

Global Feel, Local Vibe
---
PRE-CONFERENCE WORKSHOPS AND EDUCATION
This year we are delighted to offer you a selection of pre-conference workshops and certifications that will give you the opportunity to update and increase your knowledge prior to this amazing event.
✓ QUEENAX® Intro Workshop
✓ SPINNING® Instructor Certification
---

---
DATES & TIMES
Wed/Thur 15-16 March Spinning® Certification 9am - 6pm Fulwood Leisure,Preston
Thursday 16 March Queenax® Intro Workshop 3pm - 5pm Wintergardens
Friday 17 March Conference 9am – 6.15pm Wintergardens
Friday 17 March SPINNING® PARTY 9.30pm onwards Hilton Blackpool Hotel
Saturday 18 March Conference 8am – 6.15pm Wintergardens
Sunday 19 March Conference 8.30am – 12.30pm Wintergardens
Sunday 19 March FINALE Ride - ORIGINS 1pm – 2.30pm Wintergardens
---
SPIN® CEC's available ONLY when booked HERE. No CEC certificates of attendance will be offered to delegates attending the conference via IFS as we have no access nor proof of educational attendance.
3 Day Immersions Package 13 SPIN CEC's available
Friday 17 March Conference 4 SPIN CEC's
Saturday 18 March Conference 5 SPIN CEC's
Sunday 19 March Conference 3 SPIN CEC's
Sunday 19 March FINALE Ride - ORIGINS 1 SPIN CEC
REPS CPD's also available. A certificate of attendance will be provided.
---



FURTHER CONFERENCE INFORMATION
---
BOOKING STEPS TO SUCCESS
Choose your ticket (enter your promocode if you have one or use the link provided to you)
Complete your registration page
Purchase your ticket
Wait for auto redirection to session selections page and choose your sessions (copy the session link displayed)
Share on your Facebook and Twitter etc and plan your social calendar!
Book your hotel and travel buddy's!
---
INTERNATIONAL DELEGATE REGISTRATION
If booking from outside the UK and Ireland please use the following link on the ticketing page for your International access. Please note that payment is taken in GBP. Alternatively we can invoice you in Euros. Please clcik "Invoice" in the payment section if you prefer this option. Note, your booking wont be complete until full payment is made.
INTERNATIONAL DELEGATES CLICK HERE
---
EVENT CHECK-IN
Conference Check is open from 3pm-4pm on Thursday 16 March and from 8.30am on Friday 17 March
Please check in with plenty of time to find your session room and set up your bike if necessary.
Dont forget to bring your ticket to the event or your Eventbrite App showing your ticket.
---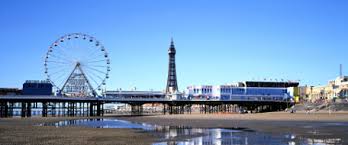 CONFERENCE VENUE & LOCAL AREA
Check it out in advance so you know where you are going.
Blackpool Wintergardens & Opera House, 97 Church Street, Blackpool, FY1 1HU, UK
www.wintergardensblackpool.co.uk
---
HOTEL
We have a conference booking arrangement with Hilton Hotel Blackpool. Please quote code ATHLETICUM / SPINNING when you book to receive the following rates:
£70 per night single occupancy room inc breakfast
£80 per night twin/double occupancy room inc breakfast
---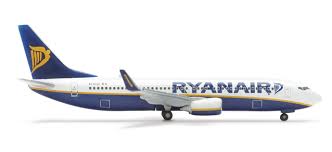 TRAVEL
By Car: The following link guides you into the best routes and nearest parking locations. Click here
By Train: The nearest Station is Blackpool-North It's an easy 5-6 minute walk to the Wintergardens from here.
By Air: Closest airport is Manchester Airport. Then its an easy train journey direct. (approx 90 minutes)
Useful links:
Travelling alone? You may not need to! Lots of people attend the event from various locatins across the UK and Ireland and from further away too! Let people know your are attending the event and happy to share travel on our Event Facebook Page:
---
BIKE PEDALS
The Spinner® bikes at Showcase Blackpool will be equipped with dual-sided pedals: SPD-compatible on one side and toe cages on the other. Sorry, no Look pedals available and no swapping out of pedals will be allowed.
---
SHOPPING
The Spinning® Pro Shop by Meae Fitness will be in full force again this year with our proud collection as well as a few of your old favourites. Shop early for the best selection see partner links below!
---
MYZONE OFFER
As we partner with MYZONE at the event, its great to be able to have live feed but also system feedback via email from your weekend. Athleticum® would like to offer you the chance to purchase a MYZONE belt in advance of the event weekend and use its awesome smart phone app, all for an amazing discount via ATHLETICUM.
Join us and track your real time activity, take part in global challenges and workout with knowledge.
Your £50 off discount voucher link on any watch/ belt products… MYZONE DISCOUNT CODE
---
ADVANCE EX-SHOW EQUIPMENT PURCHASE
PRECOR
Each year the Spinner® bikes and Queenax are sold in advance from the Blackpool Showcase event. Event equipment will be available to purchase in advance of the event for delivery directly after the event.. If you are interested in purchasing any SPINNER® bikes, please contact Laura Phillips. laura.phillips@precor.com

---
CANCELLATIONS & BOOKING POLICY
50 % refund up to an including 28 FEB 2017

No refunds available from 01 MARCH 2017 onwards.

Event fee is non-transferable to any other training or event dates.

No part attendance/part payment options are available for this event.

No CEC points will be awarded for non/part attendance.

CEC points are only awarded to those who book via ATHLETICUM®

No CEC's are automatically awarded if booking made through IFS.

SPIN CEC points will be added within 30 days from the end of the conference.
---
OUR EVENT PARTNERS
A huge thank you to all our partners and sponsors for providing such amazing support and forward thinking. This hand picked group of authentic companies that values and strives for quality training, products and services for the overall health and well wellbeing of the members, sports mens and women, and the general public.

---
OUR PRESENTERS:
We are overjoyed to welcome such a great team of industry presenters from close to close and from a far. All with a wealth of knowledge, joyful spirit and profesionalism, you can help but get infected by their insane enthusiam and motivating vibe!
David Batch

SPINNING®

Master Instructor

Cat Booker

SPINNING®

Master Instructor

Jenny Burrell

Power Plate® & Burrell Education

Guest Presenter

Mel Chambers

SPINNING®

Master Instructor

Michelle Colvin

SPINNING®

Master Instructor

Matthew Cottle

Power Plate® & Queenax

Master Trainer/Coach

Paul Edmondson

Power Plate®

Guest Presenter

Rachel France

Biomechanics Education

Guest Presenter

Gavin Frecklington

Precor

Queenax Master Coach

Toby Giles

Precor

Queenax Master Coach

David Howatson

Power Plate®

Guest Presenter

Chris Kitson

Biomechanics Education

Guest Presenter

Brian McKenna

SPINNING®

Master Instructor

Sandro Morelli

SPINNING®

Master Instructor

Sarah Morelli

SPINNING®

Master Instructor

Rose O'Donovan

SPINNING®

Master Instructor UAE

Steve Powell

Power Plate®

Guest Presenter

Barry Ross

SPINNING®

Master Instructor

Scott Schlesinger

SPINNING®

Master Instructor USA

Tom Waldron

Biomechanics Education

Guest Presenter

Jonathan Wilson

SPINNING®

Master Instructor