Sales Have Ended
Registrations are closed
Many thanks for your registration onto this certification. Please follow the details listed in your confirmation message and email. This will enable your learner account and provide access to your pre-learning study materials. Certification will only be given if 100% of the course is attended and the pre-course reading and course exams are 100% complete and passed*. Please refer back to your course information at any time. Look out for reminder and information emails from Eventbrite and from SPINNING®
Sales Have Ended
Registrations are closed
Many thanks for your registration onto this certification. Please follow the details listed in your confirmation message and email. This will enable your learner account and provide access to your pre-learning study materials. Certification will only be given if 100% of the course is attended and the pre-course reading and course exams are 100% complete and passed*. Please refer back to your course information at any time. Look out for reminder and information emails from Eventbrite and from SPINNING®
Description



PRIVATE COURSE - Four Seasons Hotel Hampshire - invite only
SPINPower® INSTRUCTOR - ADVANCED CERTIFICATION
Upskill your knowledge and enhance your Spinning® Classes
Move to the next Level of the Spinning® Pathway
Re-certification if your instructor certification has expired
Earn 14 SPIN CEC's if your certification is currect
The SPINPower® Instructor Certification is an extension of the Spinning® program to provide Certified Spinning Instructors and fitness professionals and enthusiasts advanced education to understand the foundational principles of power to deliver extraordinary classes and innovative training techniques. Using power provides riders an immediate measurement of their honest effort and offers accountability for weight loss, performance and progression.
The 2-day SPINPower Instructor Training will teach participants how to train and coach with power; use the Personal Spinning Threshold Test (PST Test) and how to understand the Functional Threshold Test to create individualized training zones; and design profiles for power-based classes. Certified Spinning Instructors can earn the SPINPower Certification upon passing the online exam.*
*If your Spinning Instructor Certification has expired, you must renew your certification (fee online) before you can take the online SPINPower exam. After you renew your Spinning Instructor Certification, you are eligible to take the SPINPower exam assessment required to earn your SPINPower Certification. You may use your SPINPower CEC's to renew your Spinning® Instructor Certificaiton.
---
Presented By:
Power Specialist Master Instructor & British Cycling Power Coach: SANDRO MORELLI

---
Certified Spinning® Instructors:
• Attend the SPINpower Instructor Training that will teach you how to train and coach with power.
• After the workshop, study at your own pace and take the online assessment.
• Certified Spinning Instructors receive the Spinpower Instructor Certification upon successful completion of the online assessment.
• Receive ACE, AFAA, NASM, REPS and CIMSPA continuing education credits (CECs).*
• Certification is valid as long as you maintain a current Spinning Instructor Certification.
Fitness and Cycling Professionals:
• The Spinpower training is open to any fitness or cycling professional who wants to teach and coach indoor cycling participants how to train with power.
• Receive ACE, AFAA, NASM, and CIMSPA CECs.*
*Check your local region's eligibility rules and regulations regarding CECs and provider availability.
The Spinpower™ program will give your members:
• Science-based training principles for individual weight loss, fitness and performance goals.
• Individualized training using the Personal Spinning Threshold test (PST). The PST test establishes a baseline power at threshold to create customized Spinpower training zones.
• High-quality, power-based Spinning classes built around effective, individualized program design.
• Post-ride data analysis, allowing one to measure, track and evaluate progress, and most importantly, GET RESULTS!
Instructor Pathway
After completing all modules of this certification course, including full participation in the Rockstar Live 2-Day Training and passing the online exams and practical teaching exams:
-Level 1 instructors will become Level 2 Certified Instructors
-Level 2 instructors will become Level 3 Certified Instructors
Everyone receives 14 CECs toward their certification, which renews their certification for another 2 years.
---
COST INCLUDES:
SPINPower® Instructor's Manual
14.0 SPIN® CECs
NASM 0.8 CEUs
ACE 0.7 CECs
AFAA 7.0 CEUs
USAT 8.0 CEUs* (conditional apply)
USAC 8.0 CEUs* (conditional apply)
---
SPINPower® Pricing*:
Course price per instructor: Early-bird £319* | Standard £339*
Pre-apply for GoCardless 3 month Direct Debit plan available to individual instructor bookings. Terms apply. Includes DD transaction fees. Payment collection is usually 1 week following payment set up and each month thereafter for an additional two months. *This is not applicable to VAT registered businesses where VAT will be applied in addition*.
---

Other Events to check out:
For all SPINNING® education and event dates in the UK and Ireland go directly to http://athleticum.eventbrite.com.

---
22nd-24th March 2019 - Booking NOW OPEN
14 SPIN® CECS in one funtastic 3 day event weekend full of functional fitness and Spinning® education and rides!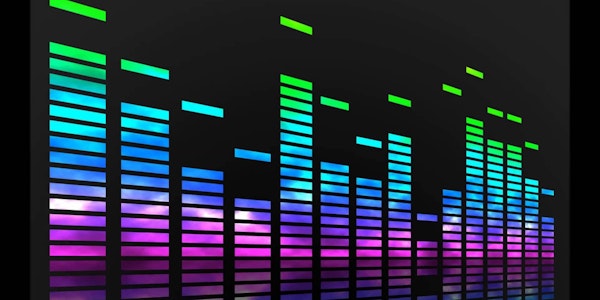 ---
GEAR UP: Why not join the the team and add this years P.R.O.S. Spinning® Jersey to your collection.