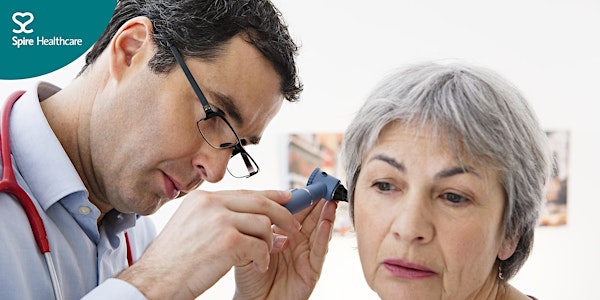 Spire primary care online education for ENT problems in primary care
Join us for an evening educational event hosted by Mr Patrick Jassar. An update on Diagnosis and management of ENT problems in primary care.
About this event
This is a FREE online health educational seminar for General Practitioners, Practice Nurses and other Allied Health Professionals.
Spire Hull and East Riding Hospital are pleased to invite you along to our FREE Zoom educational session:
An update on Diagnosis and management of ENT problems in Primary care.
Mr Patrick Jassar is a consultant ENT Surgeon and has been a teaching hospital consultant ENT surgeon for over 10 years. He has in-depth experience of diagnosing and treating problems and diseases of the ear, nose and throat in both adults and children.
The session will run for an hour and will include opportunities to ask questions throughout via Zoom chat or directly at the end of the session.
This session is tailored for a UK GP and HCP audience.
This event is hosted by Zoom, a video conferencing service for hosting live virtual meetings. Zoom can be used from a computer, mobile or tablet. You don't need an account to attend a virtual meeting but if you are using a mobile or tablet you will need to download the app.
Please take a moment to read the Spire Healthcare Privacy Notice.