Description
Whisky, Gin,Rum,Vodka,Craft Beer,Highland Choclatier and bespoke gifts!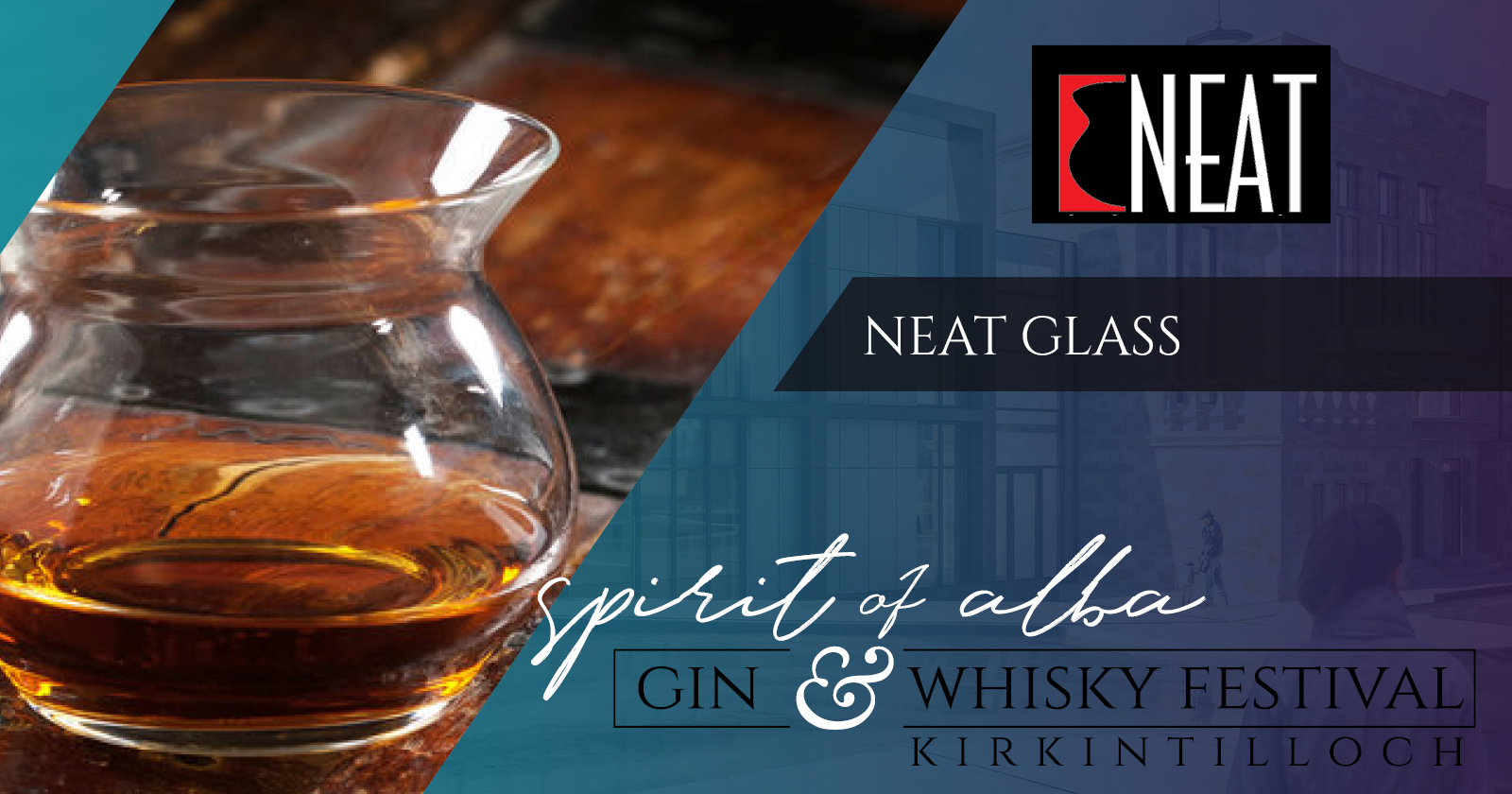 To fully enjoy every nuance of your crafted spirit we have Neat Glass as our official glass sponsor!
"Taste the truth, banish the burn, sip, savour and discover what's really hiding inside your whisky or spirit with The NEAT Glass."
http://www.theneatglass.uk/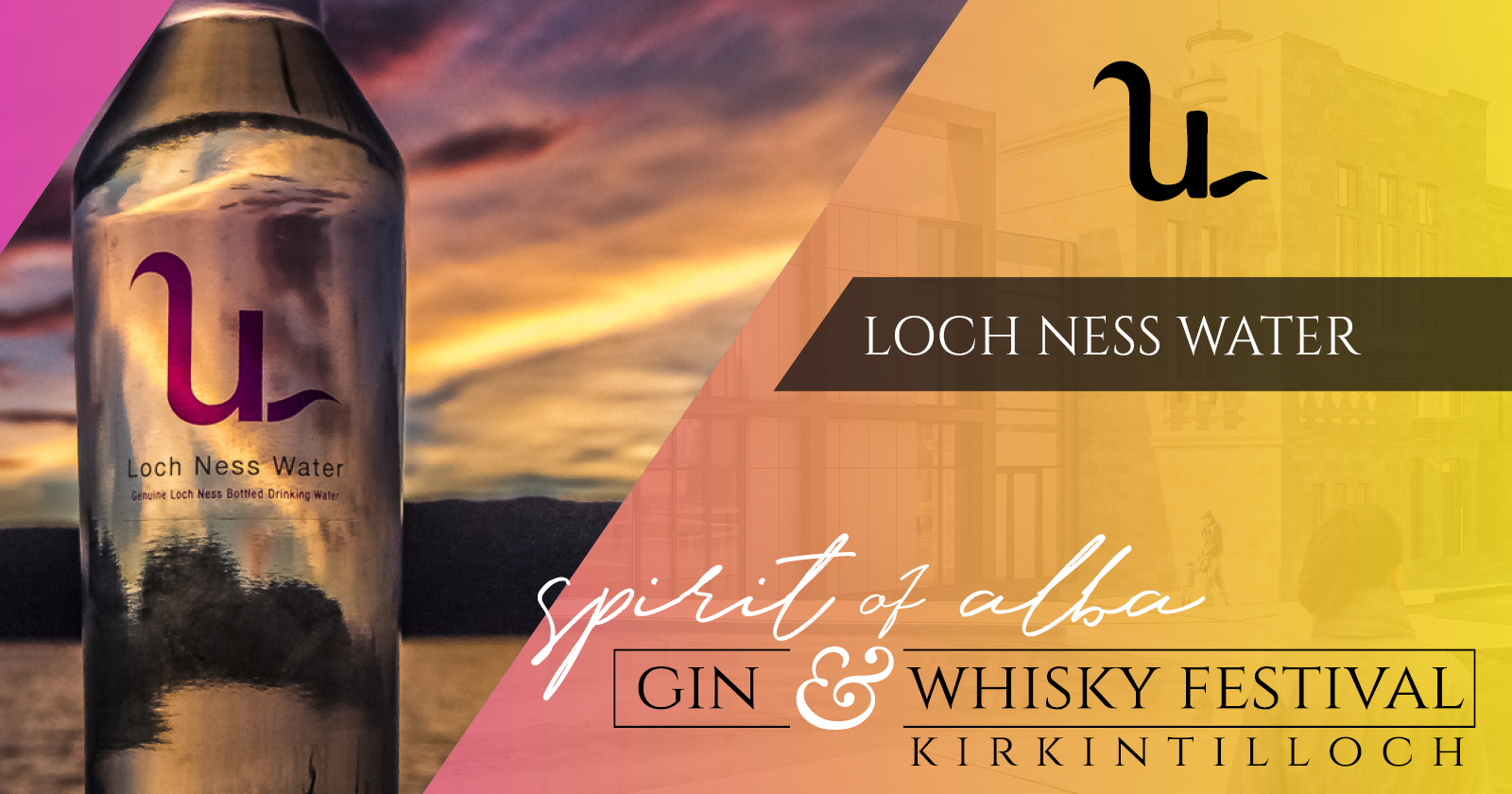 Delighted to have Loch Ness Water as our official water sposnor https://ness.scot/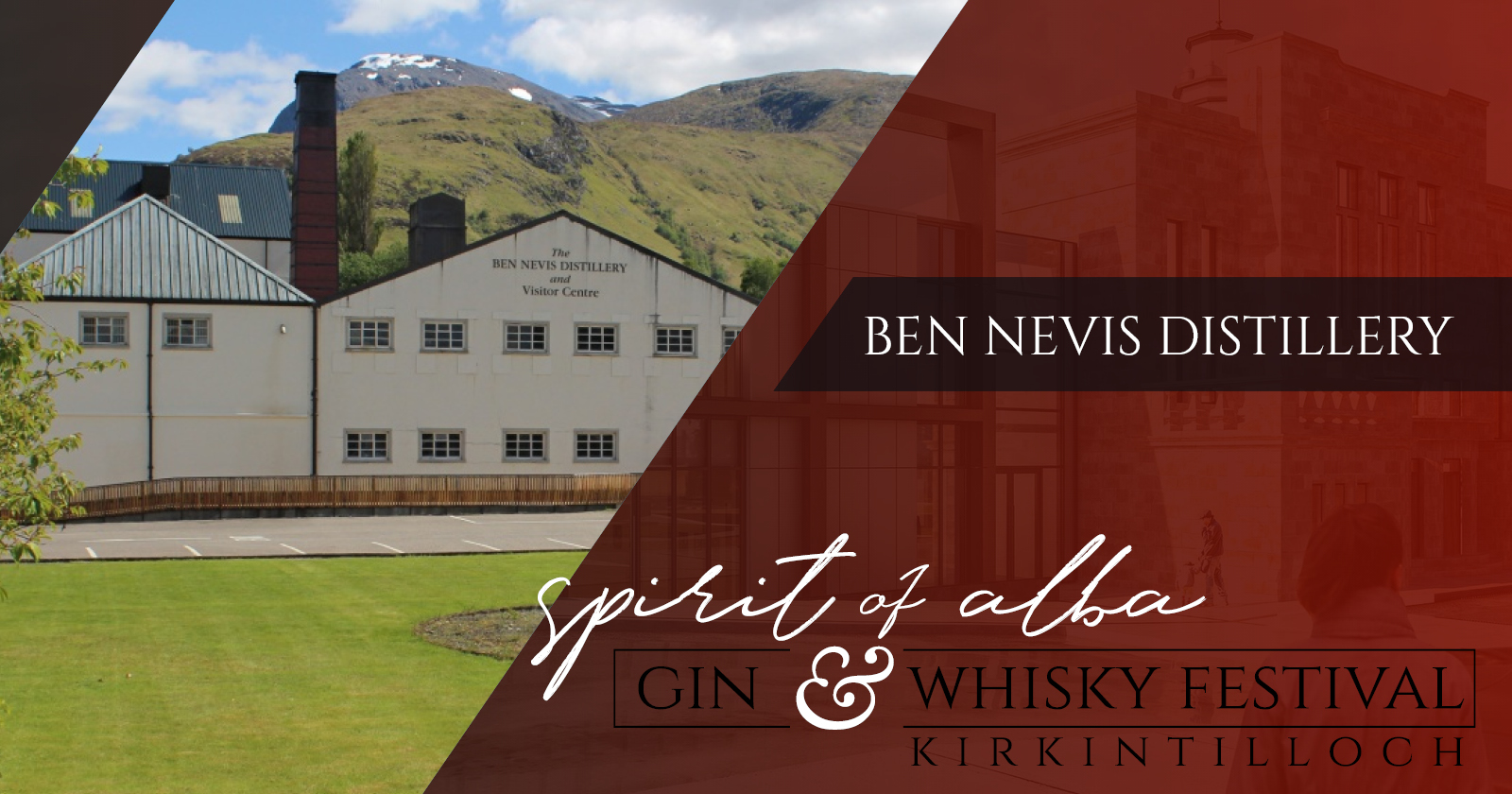 Home is where the heart is! This distillery was founded by my family member on the MacDonald side Angus MacDonald in 1825. Colin Ross has been creating some incredible drams here since 1989.

www.bennevisdistillery.com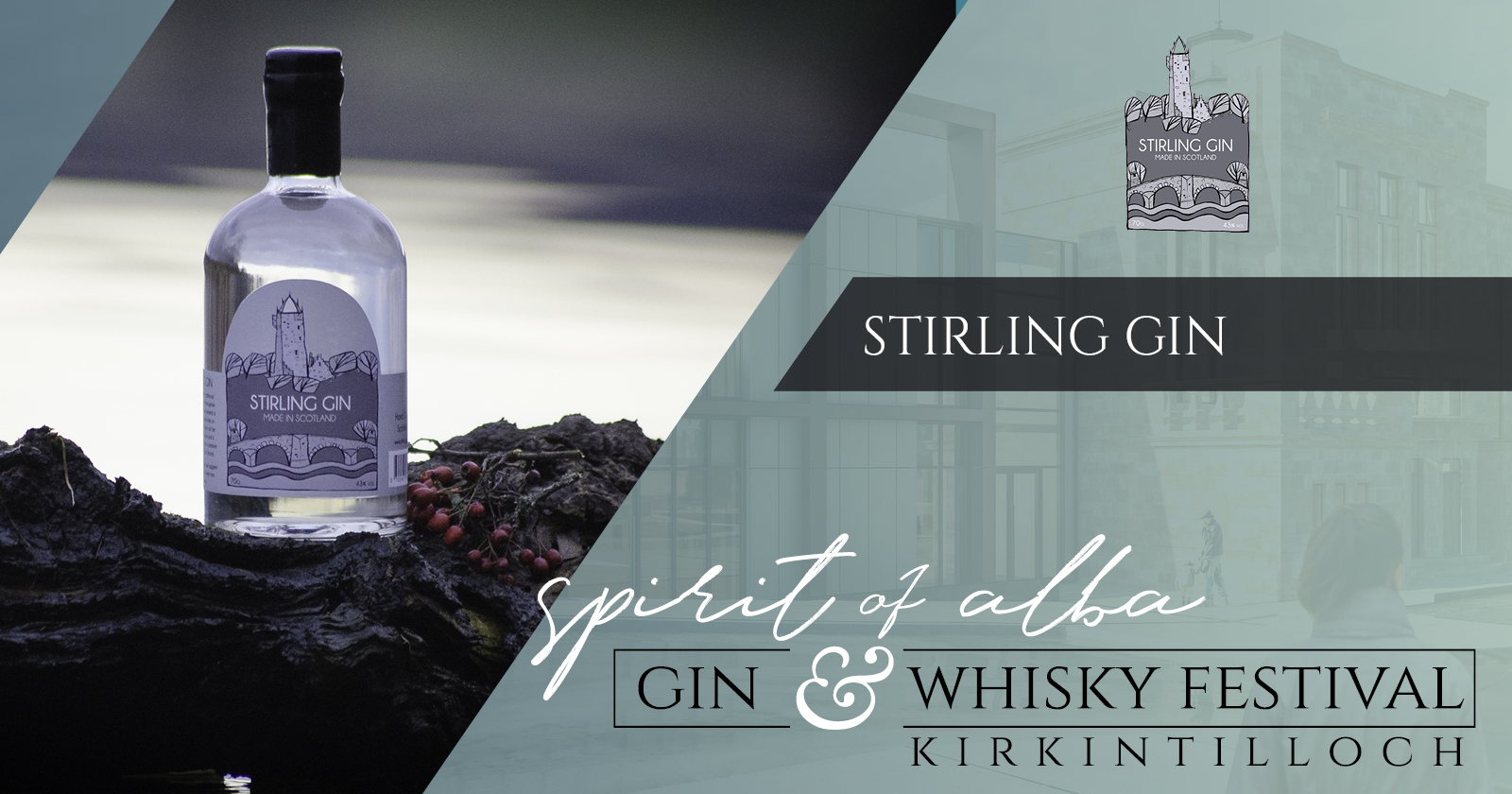 Award winning Gin infused with hand picked botanicals such as Stirlingshire Nettles, Basil, Lemon Peel, Orange Peel, Juniper and Angelica Root. That sounds delicious!

https://stirlinggin.co.uk/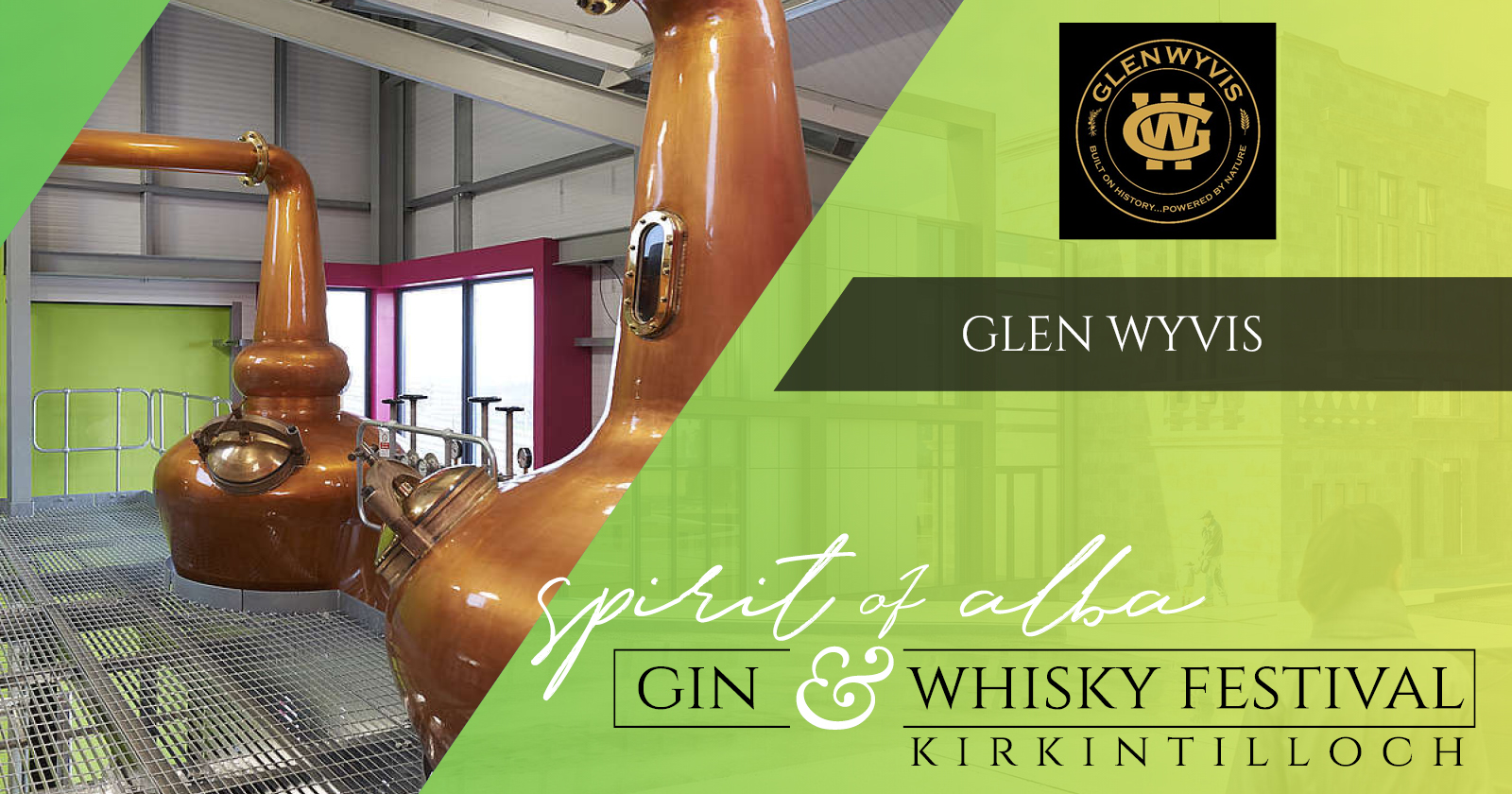 The Worlds first Co-operative distillery in Dingwall laying down spirit that is sleeping till it is whisky. Glen Wyvis has recently received some beautiful stills to make gin!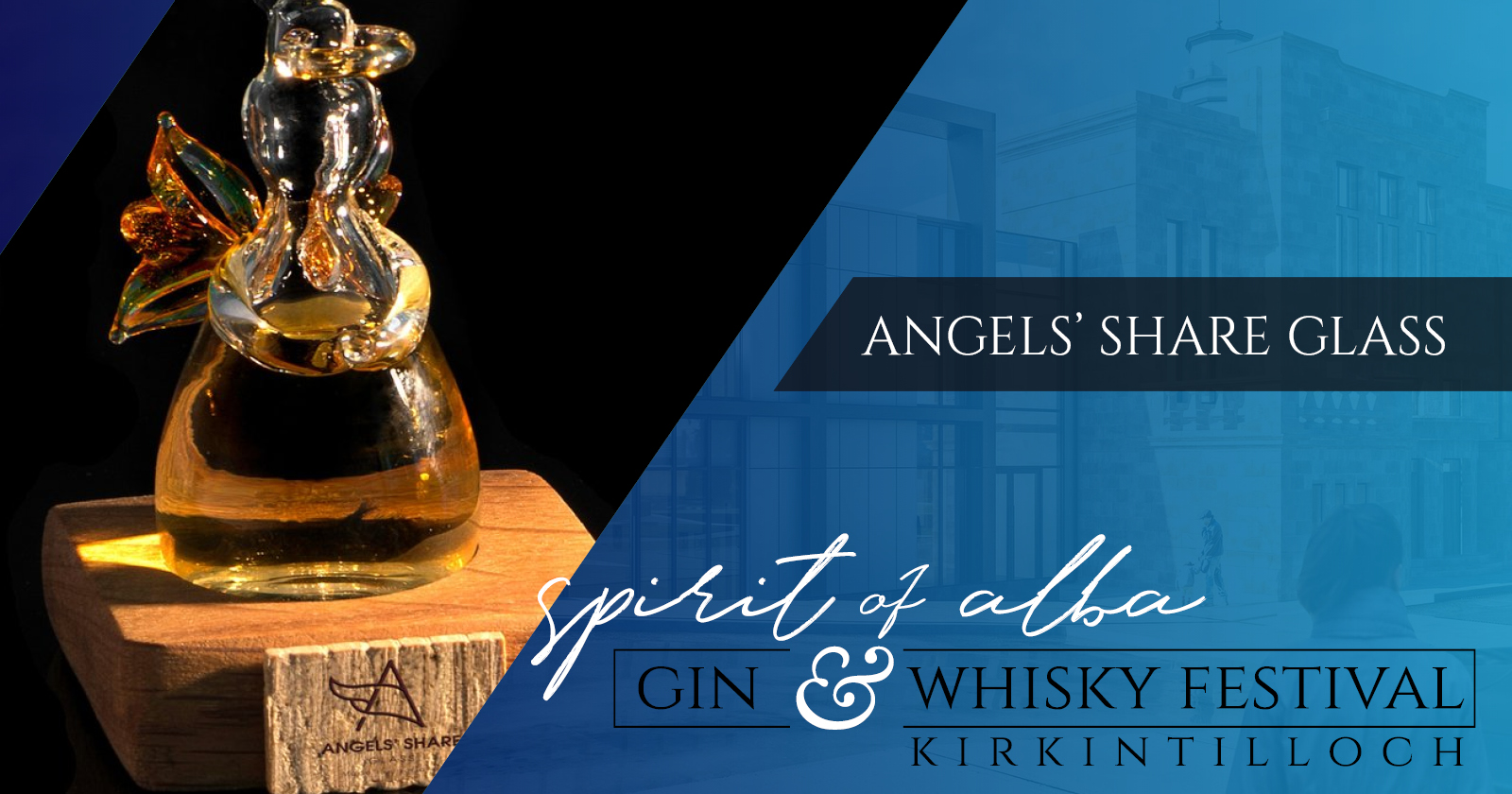 Award winning Angels' Share Glass capturing the whisky effervescent in hand blown glass. Keeping a wonderful craft alive within Scotland.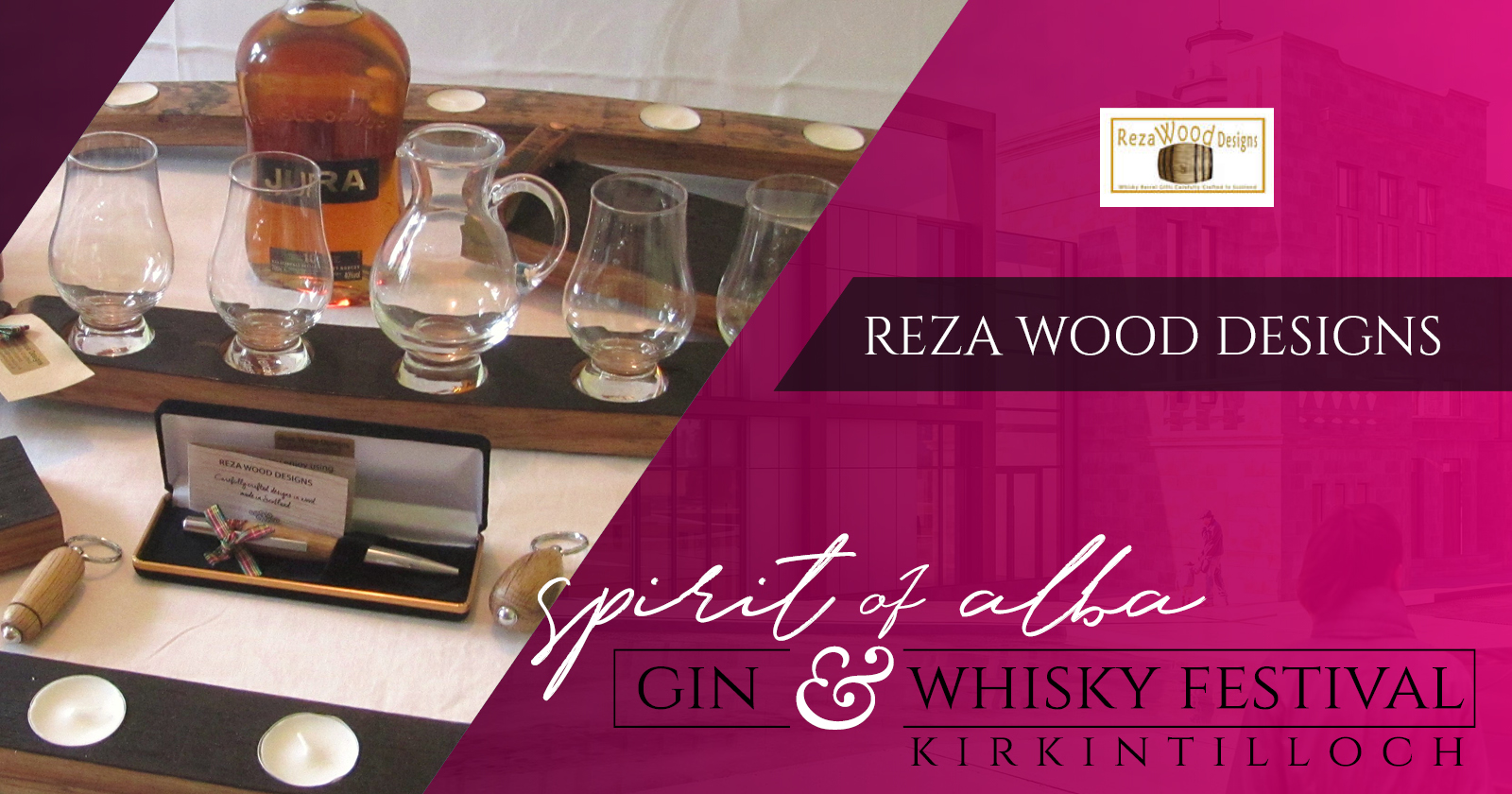 Wonderful bespoke hand crafted gifts from Reza Wood Designs!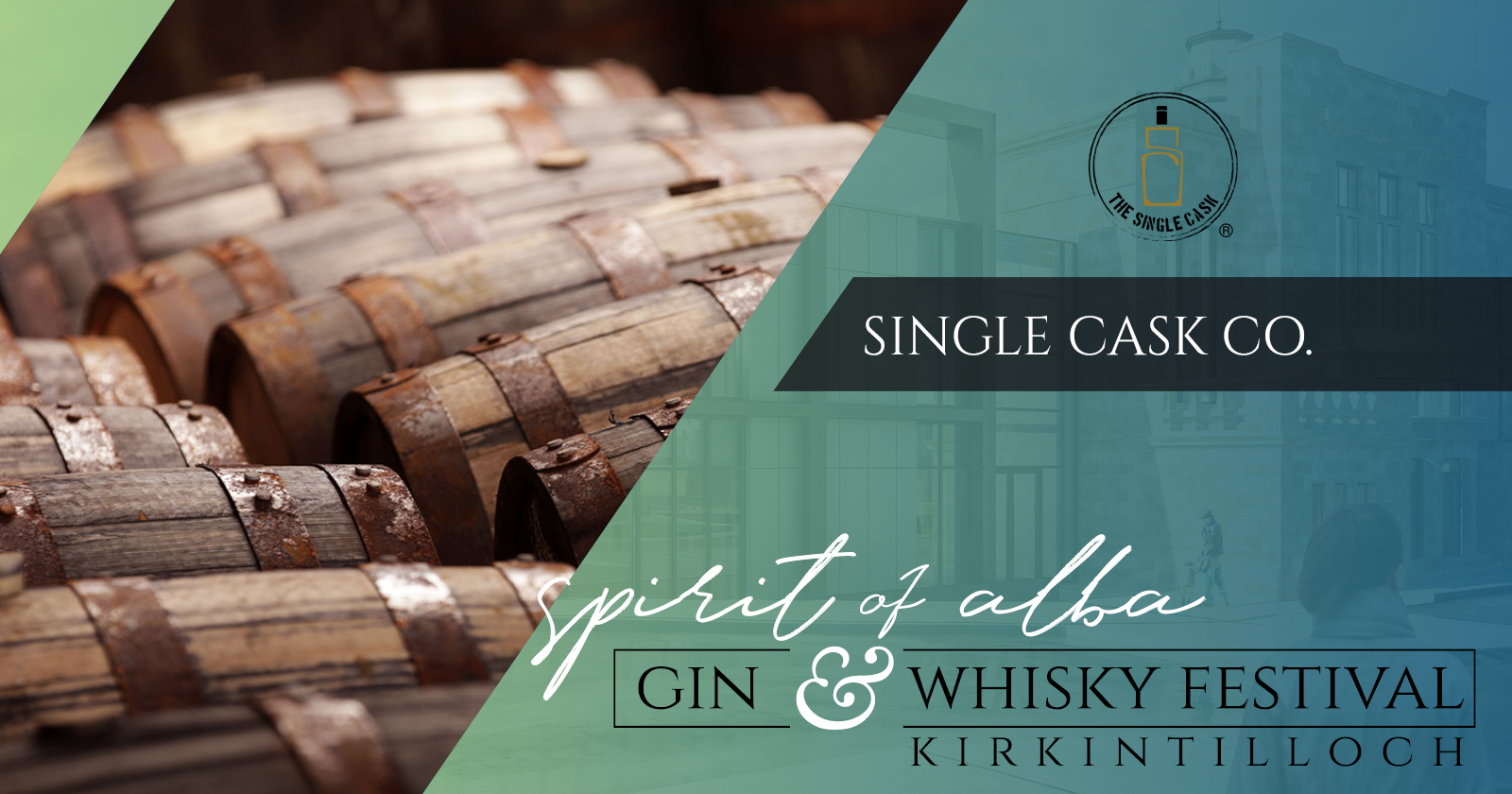 The SIngle Cask Company hand picking liquid treasure from around Scotland and bottling at cask strength single cask and non chill filtered...delicious!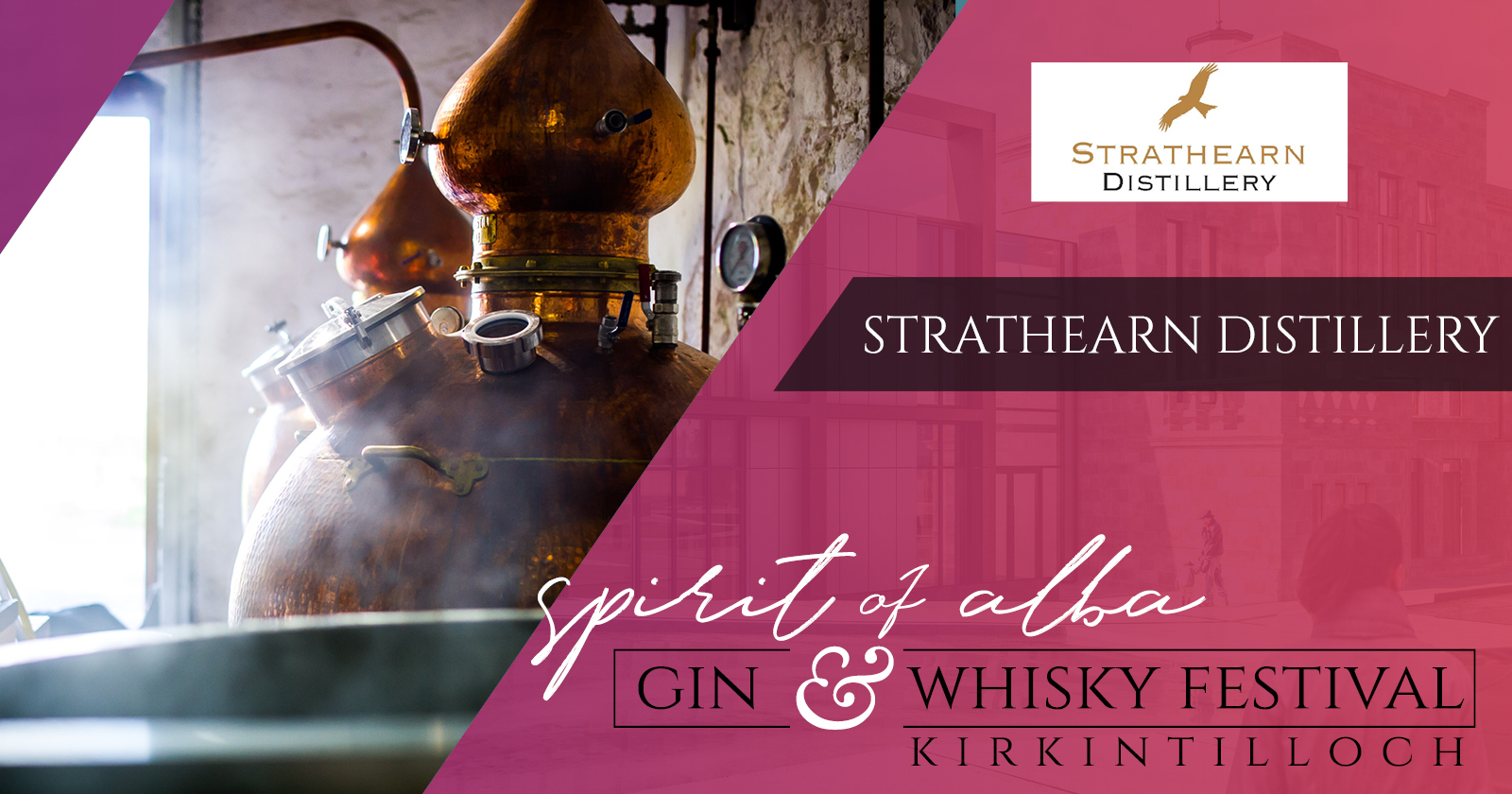 Strathearn distillery over in Methven Perthshire has been making some wonderful whisky gin and rum. There first cask of Whisky was auctioned with bottle number one realising £4150.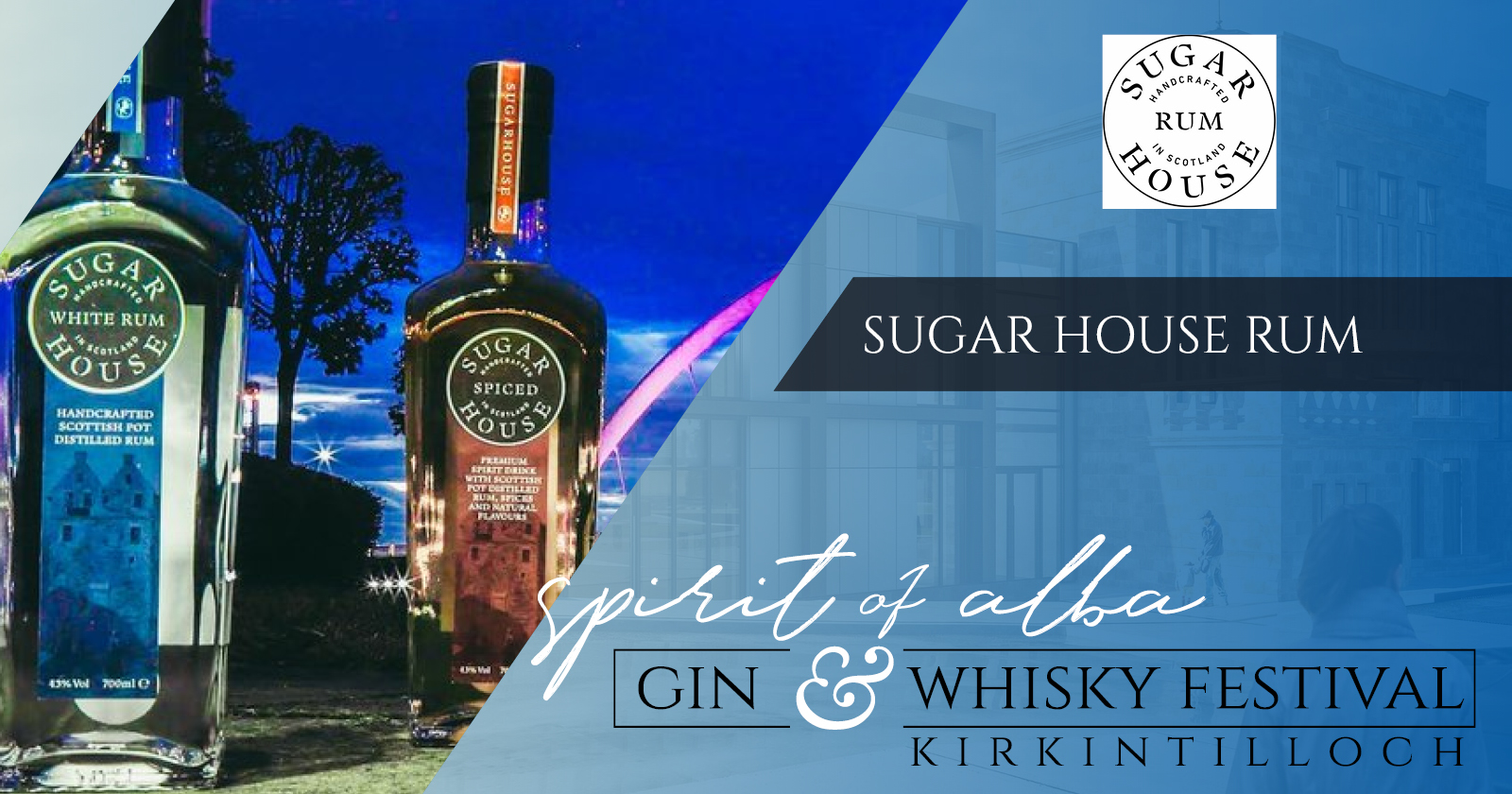 I have been fortunate to try some of the small batch rums from Sugar House Rum and they are stunning. Ross and team are the first distillery to reintroduce Rum to Glasgow in 160 years and is the Spirit of Glasgow!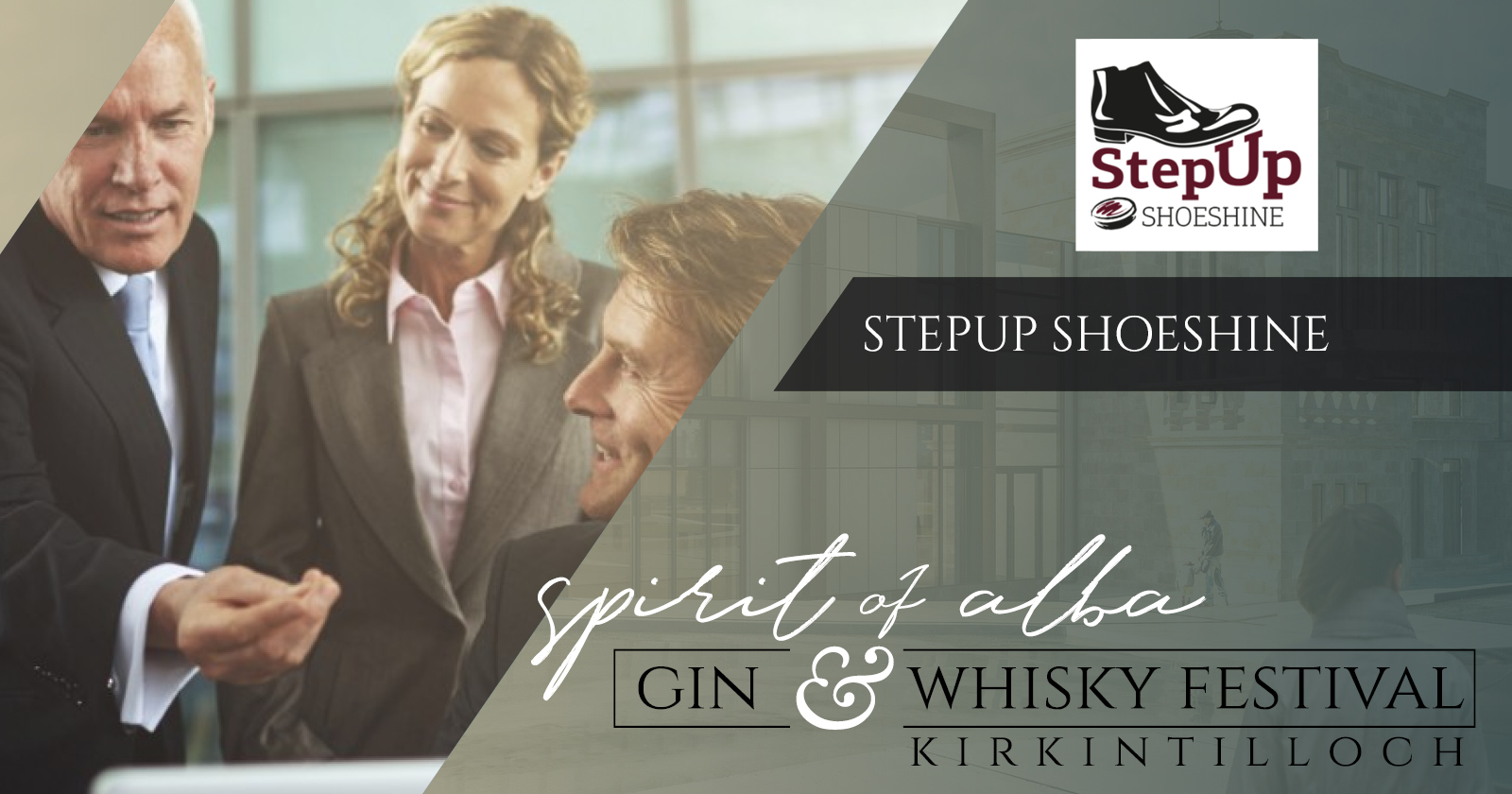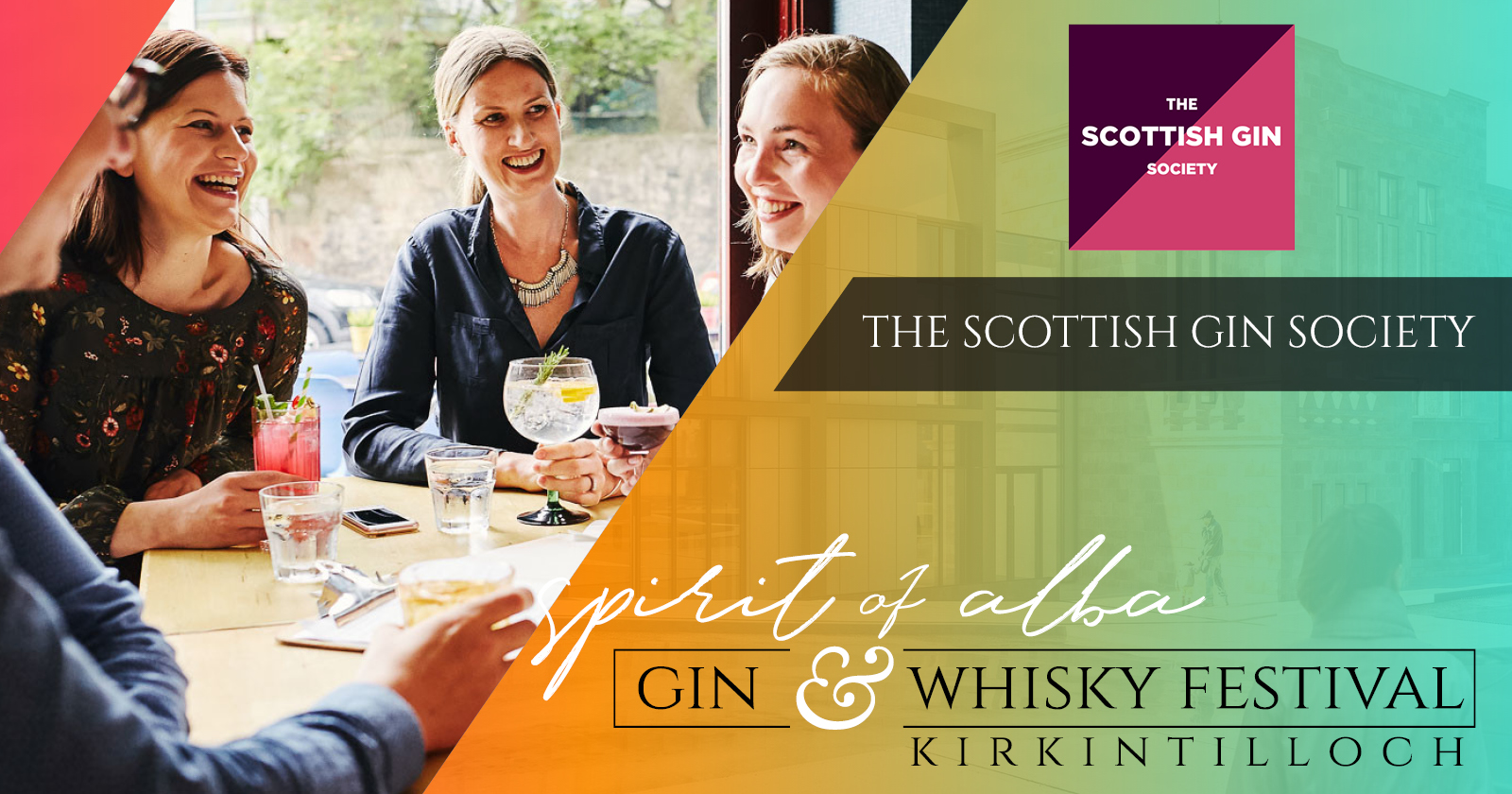 The industry experts in anything that concerns gin they are the goto authority. If you have any questions concerning gin Stephen and his team will be able to answer you!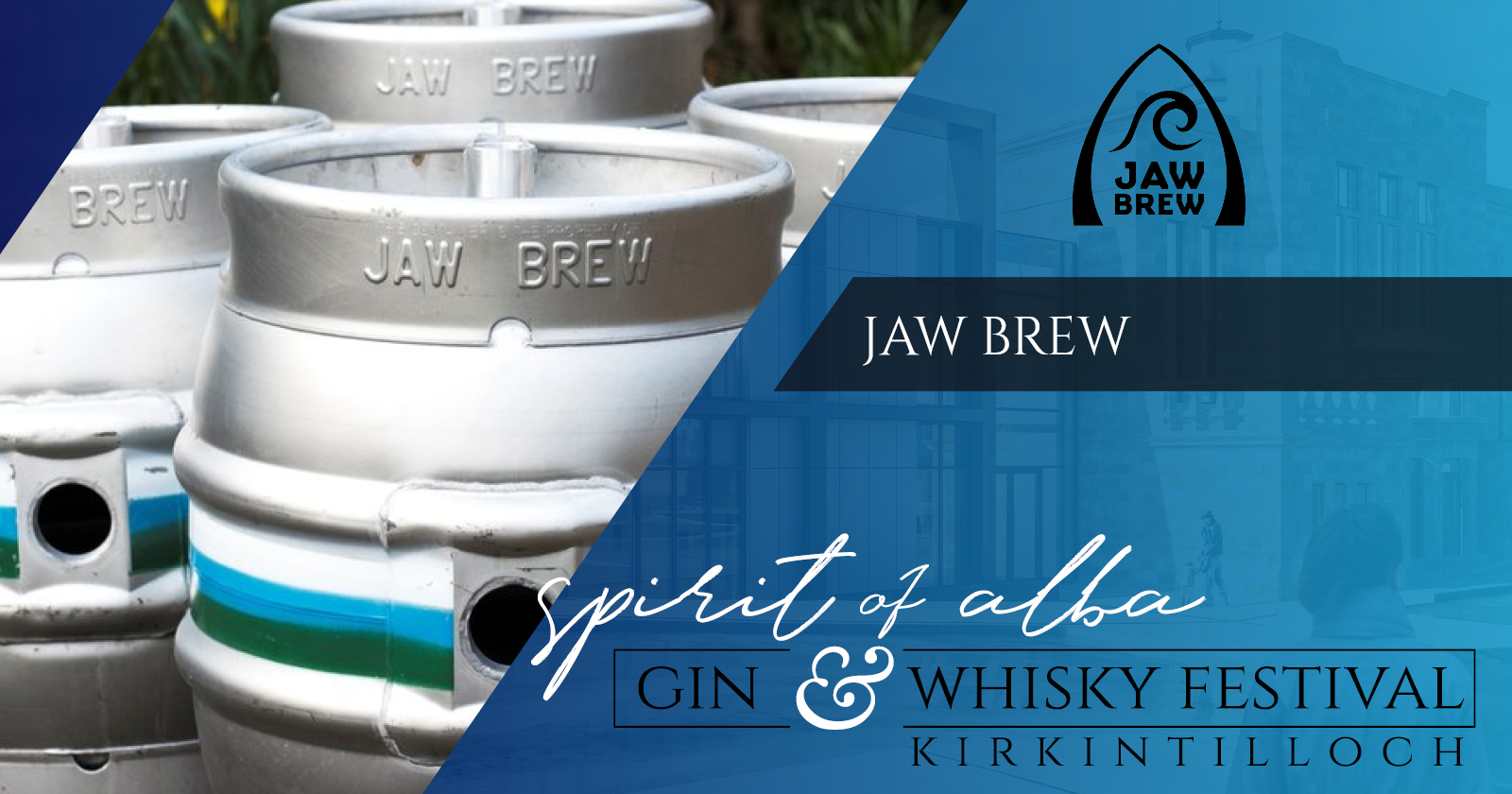 Jew Brew is on a mission to challenge mass produced blandness with the pinnacle of top quality beer....this sounds very refreshing!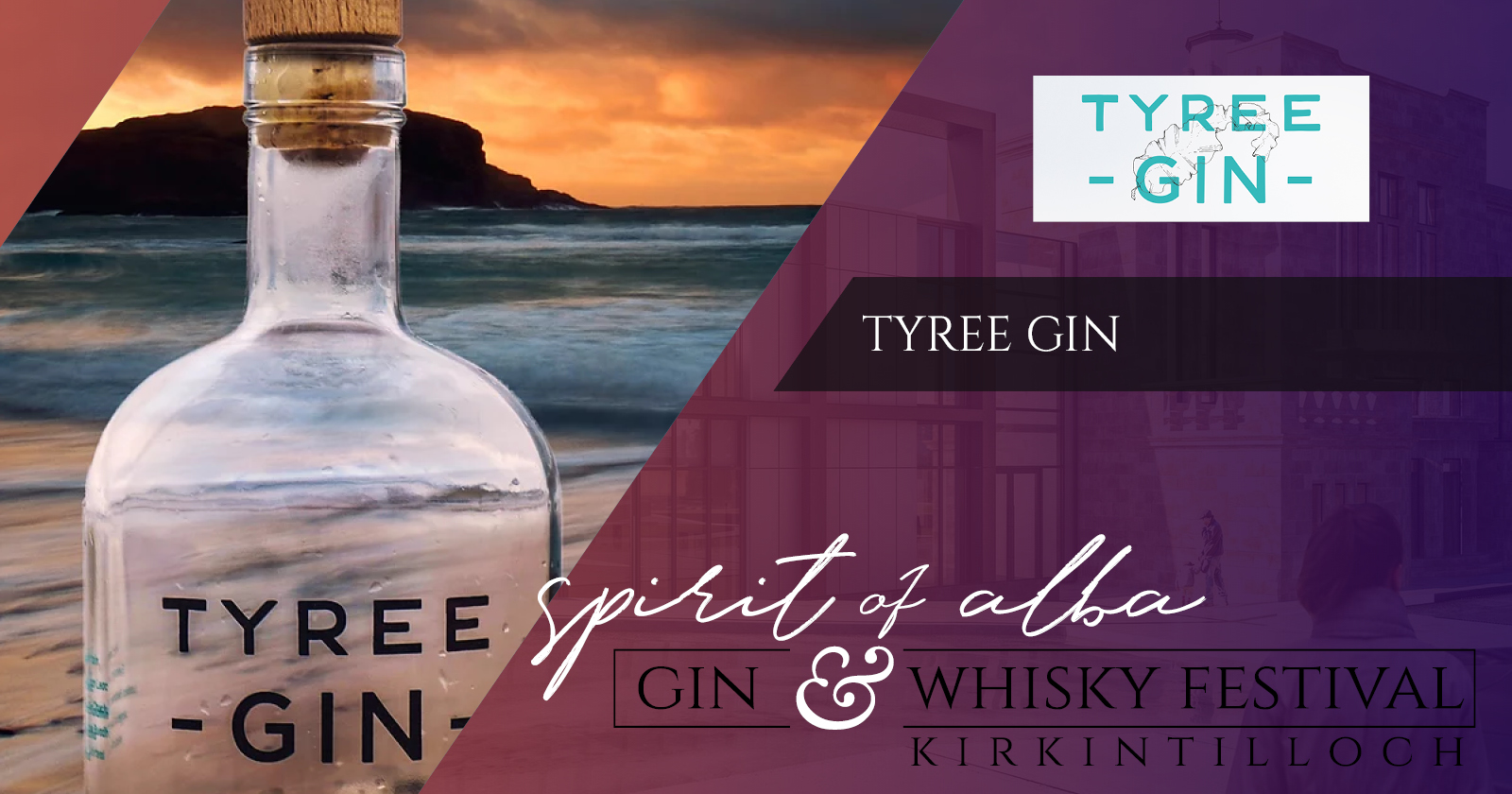 Tyree Gin is created using locally foraged botanical such asEyebright, Ladies Bedstraw, Water Mint and Angelica collected from the island's rich and fertile machair ground together with Kelp and Sea-Belt from the wild Atlantic Ocean.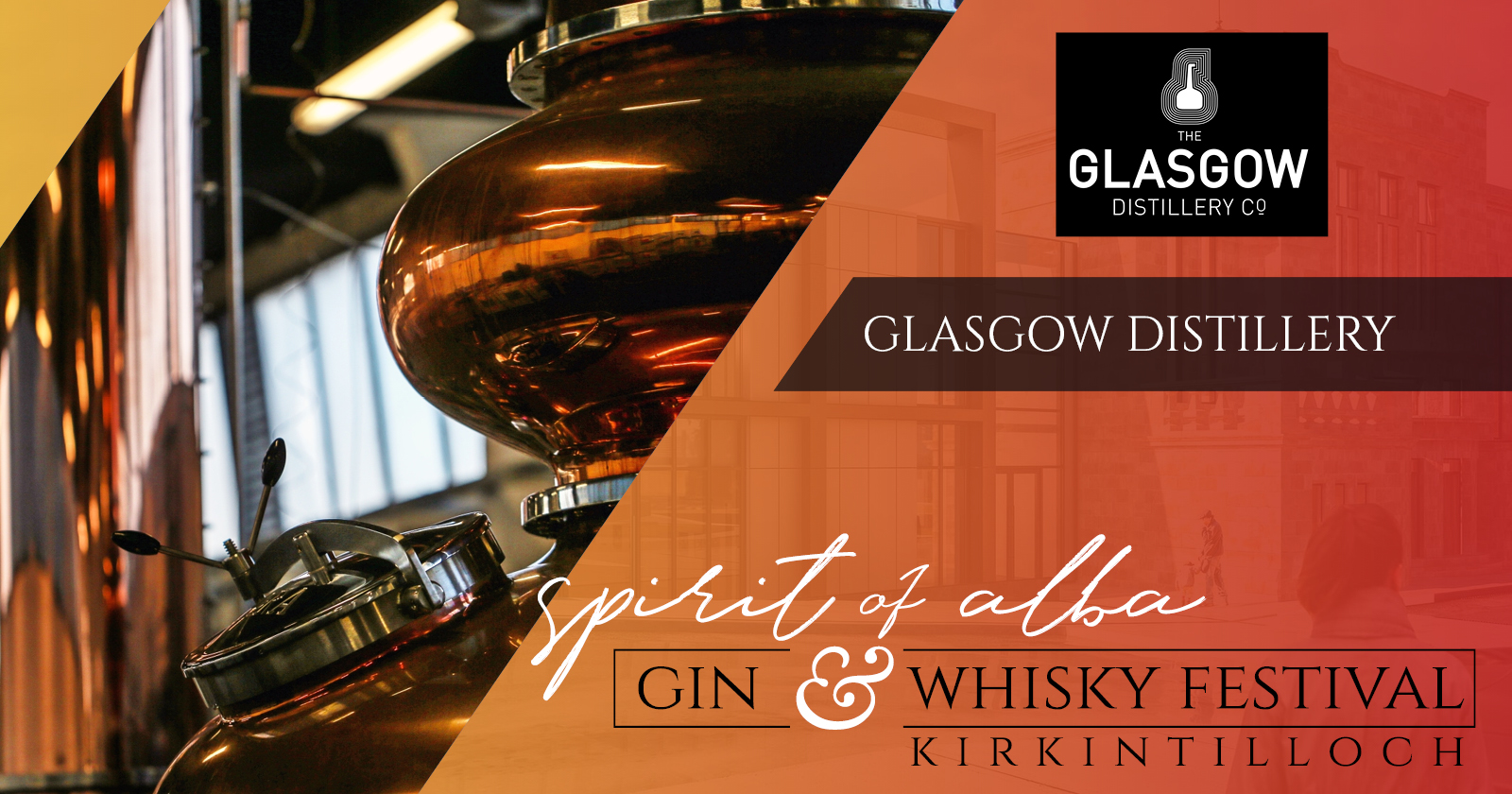 The Glasgow Distillery is the first malt distillery in Glasgow since 1902. I have been fortunate enough to try their new make and the peated is balanced to perfection. This is my favourite new make quality needs to go into the cask for magnificent whisky to be produced.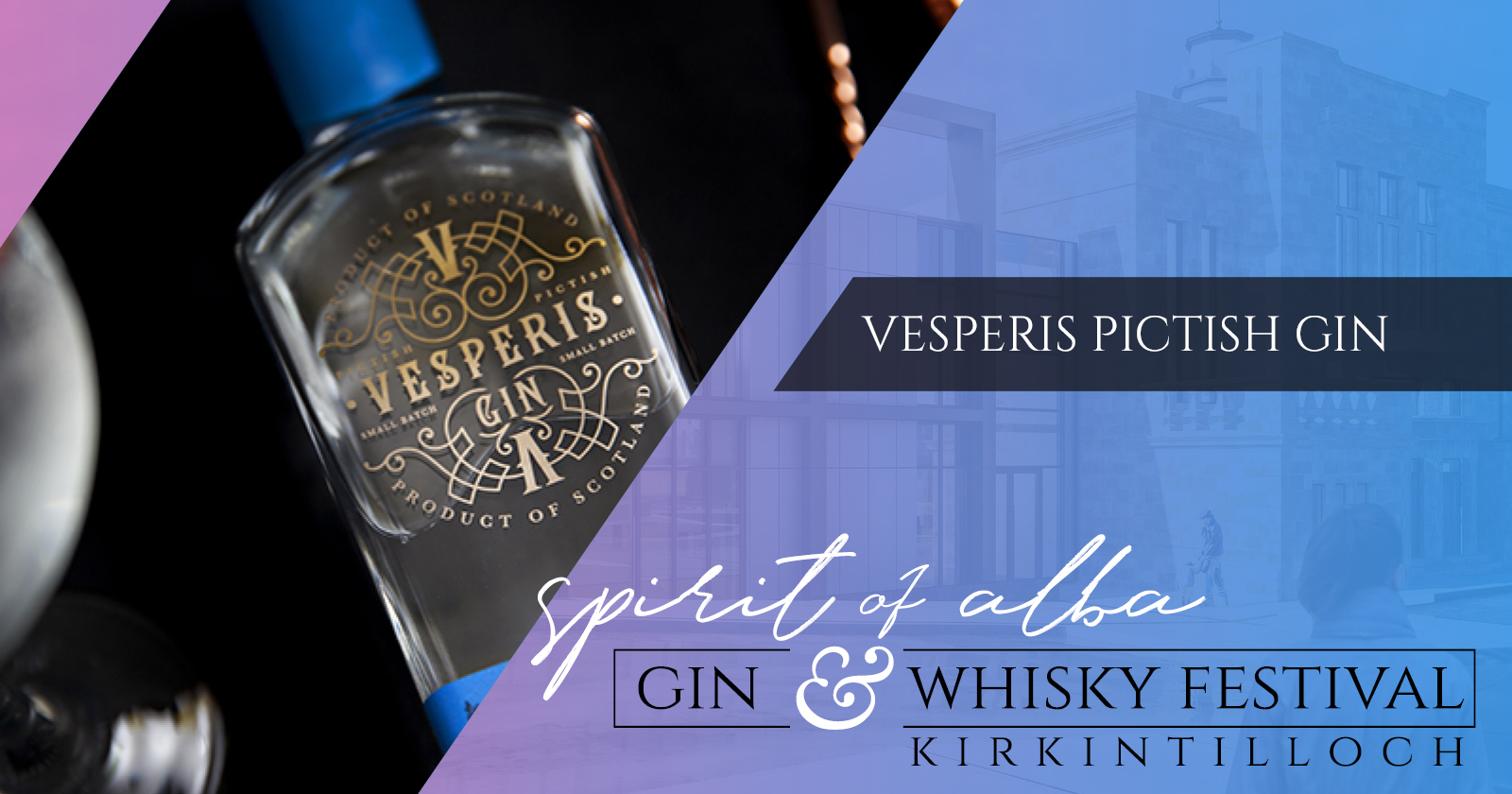 I am excited that Blackford craft distillery are exhibiting. My lineage includes Picts and i have had the pleasure of tasting the wonderful Vesperis Gin. Kirkintilloch was at the confluence of the Roman and Pictish worlds. Cair Cheann Tulaich is the gáidhlig for Kirkintilloch and means fort at the end of the Hill. This was one of the hill forts which made up the Antonines wall which stretched for 37 miles from Bo'ness on the Firth of Forth to Old Kilpatrick on the River Clyde.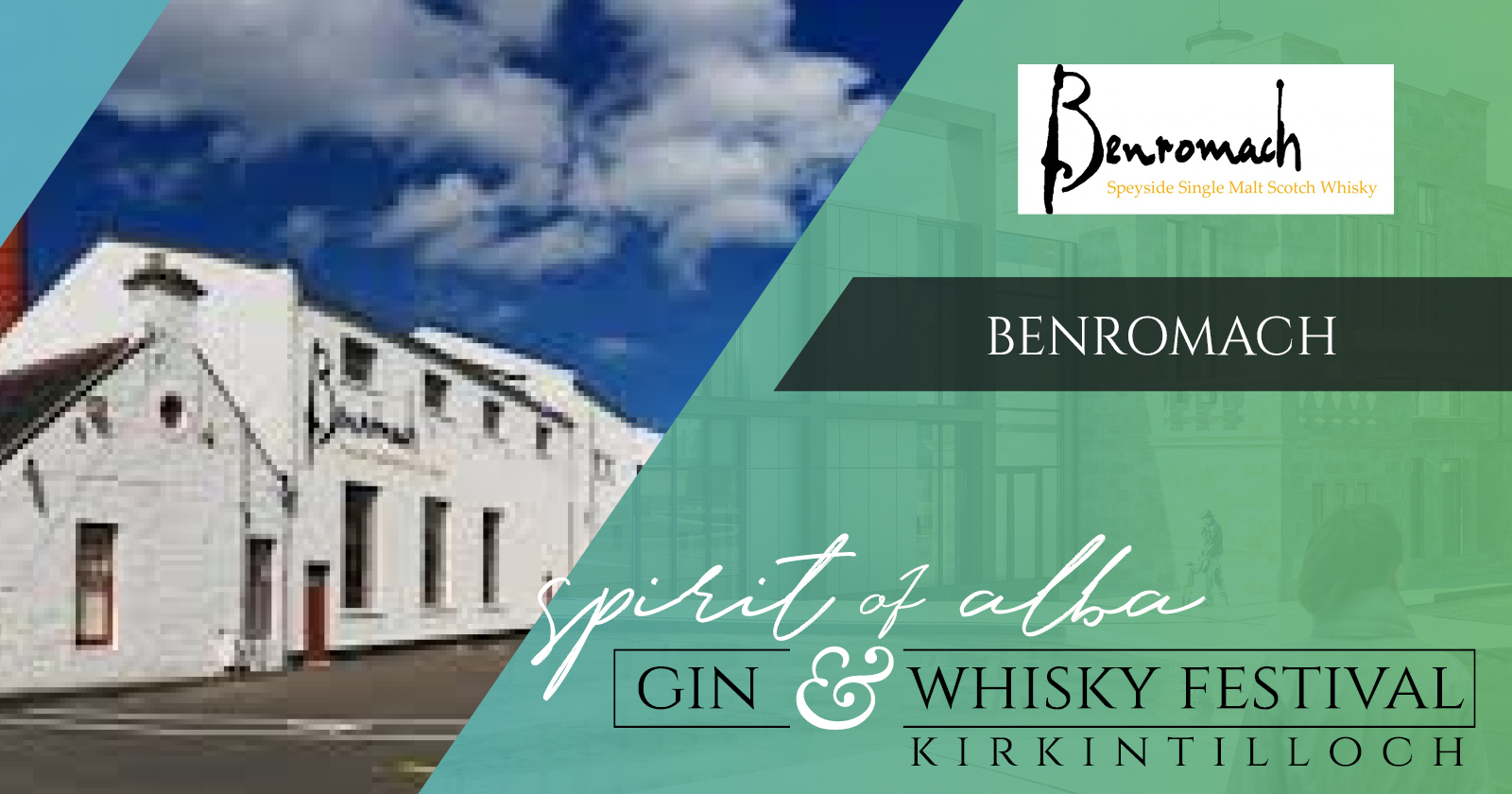 The BenRomach distillery was purchased in 1993 by Gordon and MacPhail and lovingly restored over 5 years reopening on its 100th anniversary. If you have not yet tried the 15 year old Benromach you must it is a stunning dram!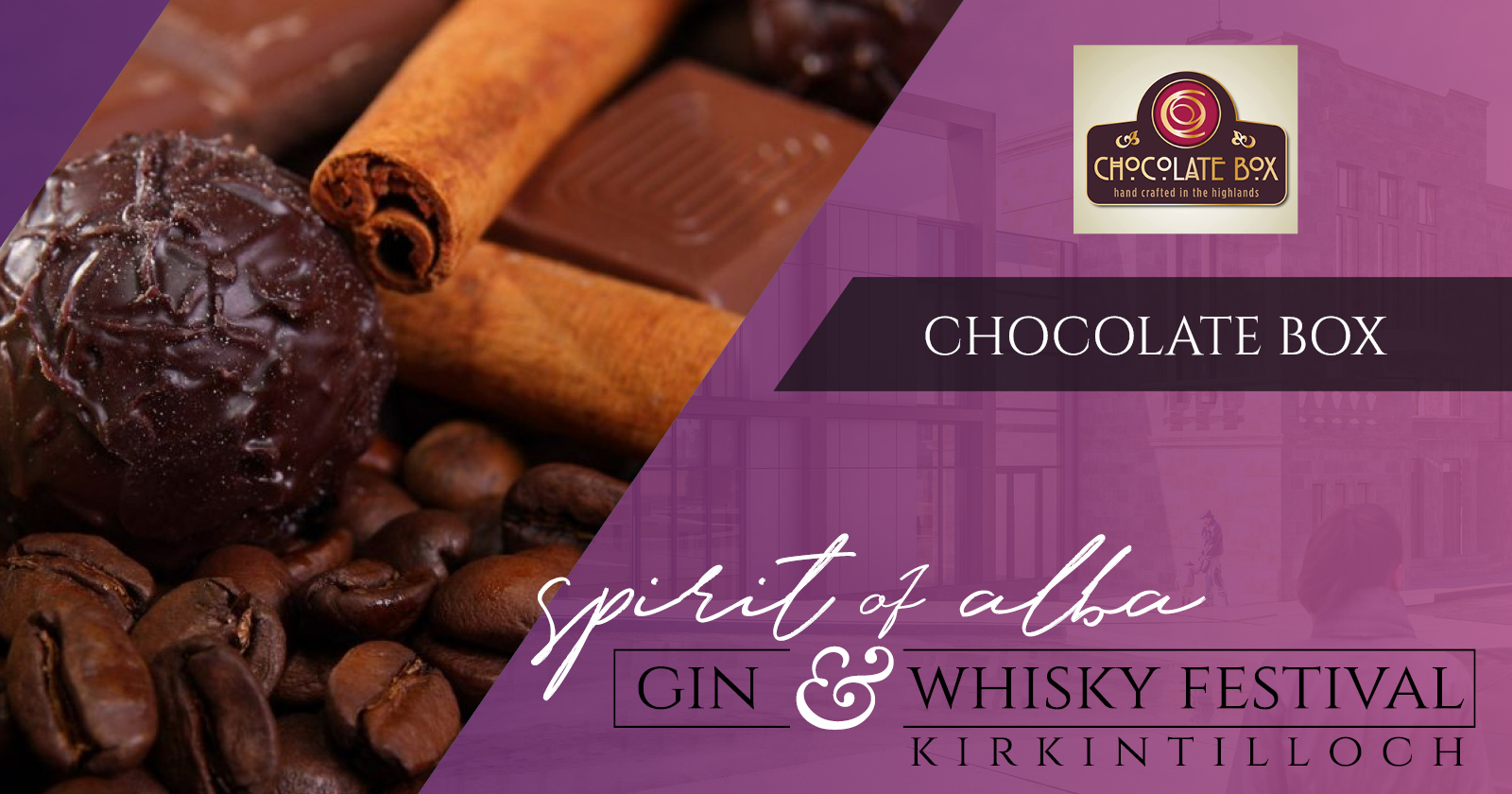 This is my favourite Highland Choclatier. Chocolate box creates incredible treats with a water based ganache and no preservatives.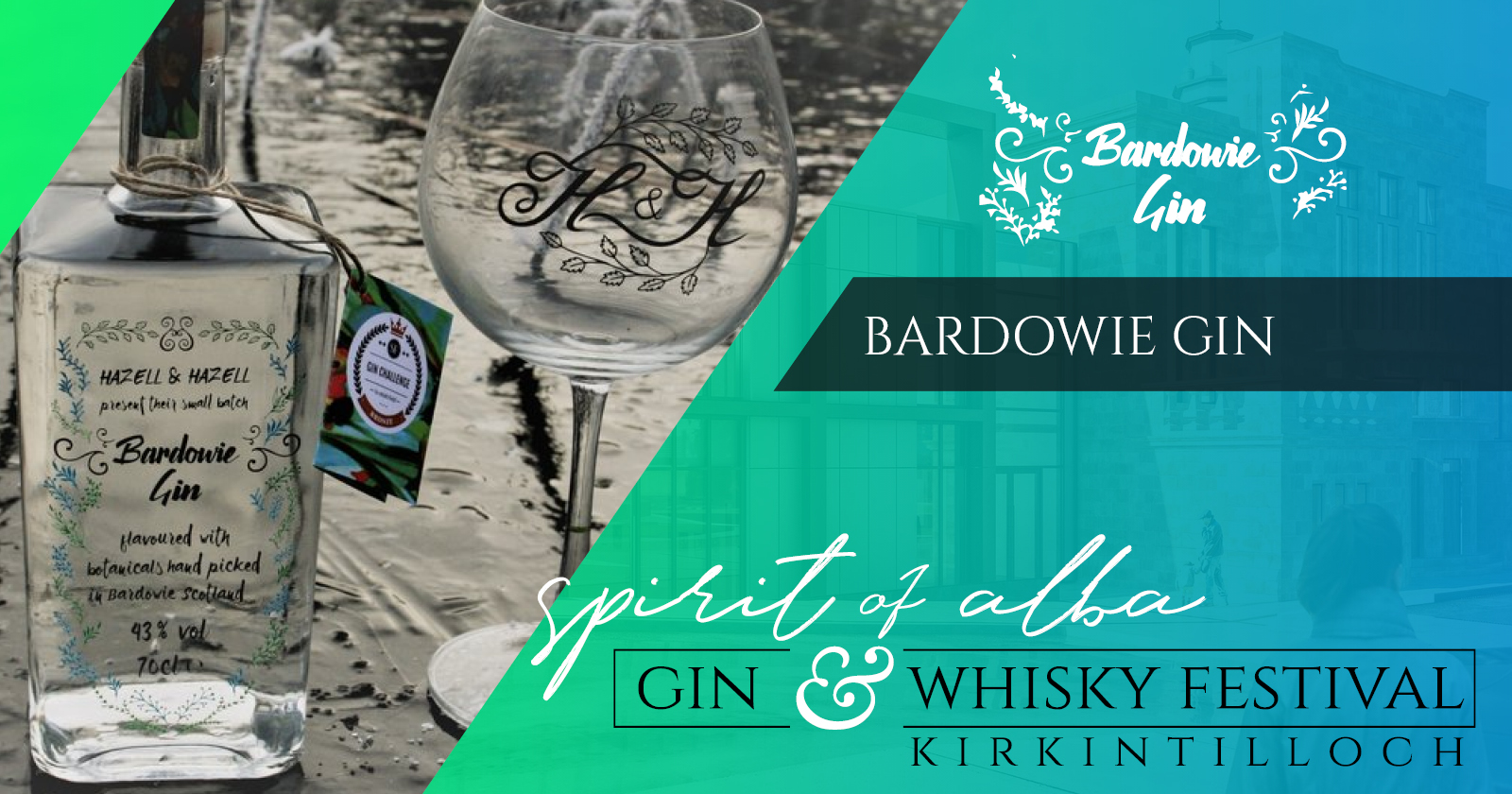 Bardowie Gin is a tasty and distinctive gin using locally foraged botanicals gathered from their garden and surrounding area.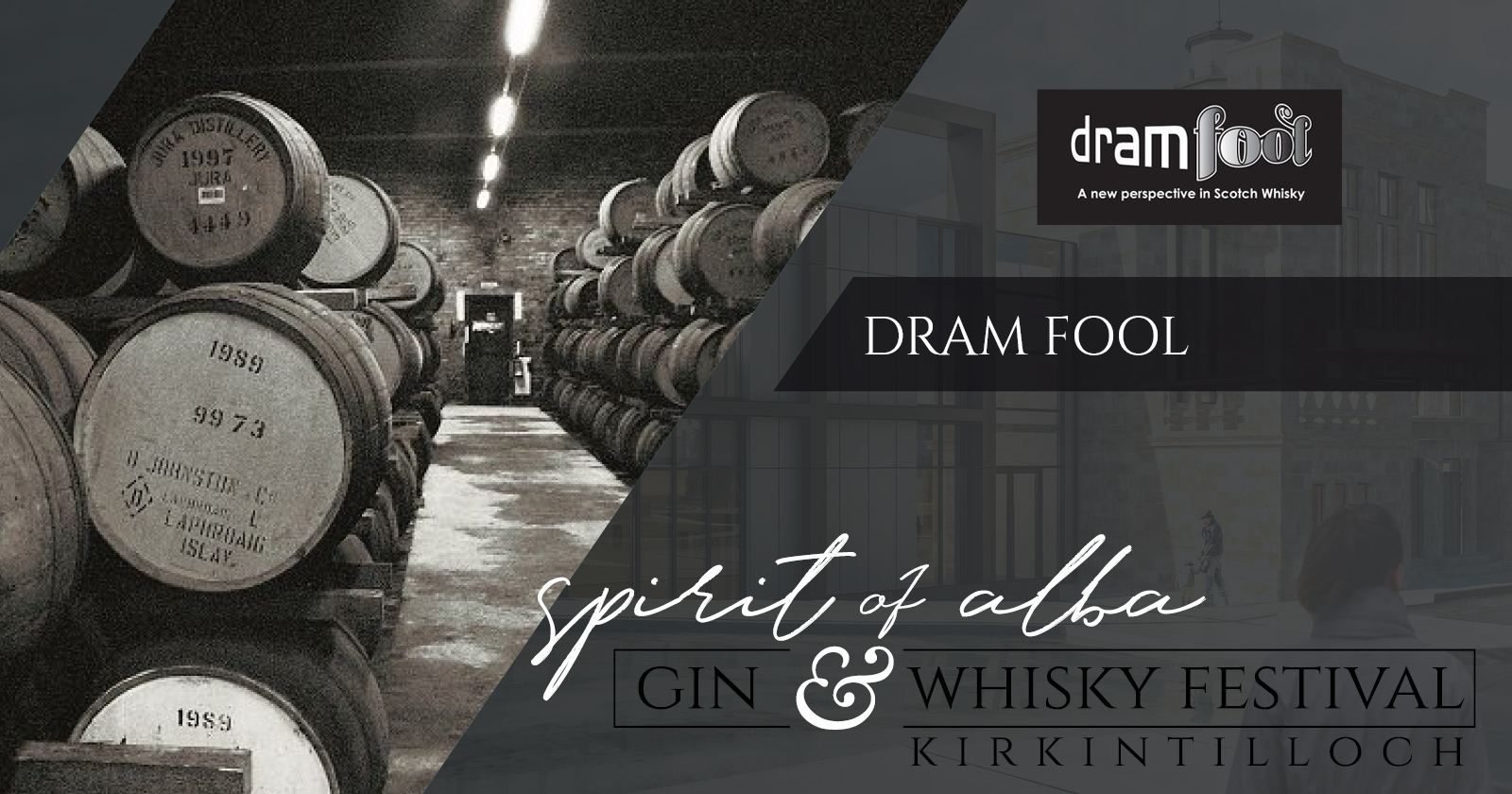 Kirkintilloch was a dry town for 45 years ending in 1967. This had a catastrophic effect on the towns distilling heritage. The Spirit of Alba Gin & Whisky Festival is one step toward 'putting the spirit back into Kirkintilloch'. Come and join us at our exciting inaugural event with 48 exhibitorss on show... gin, rum, whisky, vodka, even a crafty beer to enjoy! We'll be meeting in the wonderfully refurbished Category 'B' listed Kirkintilloch Town Hall.
It's going to be a great day!
Full Terms & Conditions available at www.spiritofalbafestival.co.uk