Spirit of Place - The Angel, Woodbridge, Suffolk. LIVE music Aartwork, Elly Tree, Mothership Voyage, Art of Claudia Myatt, Poetry & more.
About this event
What a fantastic afternoon is in store at the Angel Sunday 27th June 2-5PM
We welcome back REAL LIVE MUSIC with the Celtic Psychedlia of Aartwork
Featuring the fiddle of Art Butler, Guitar and vocals of Claire Cordeaux, recorders of Phoebe Butler and the electronic beats of Merlyn Bruce who also plays cajon with
Elly Tree fronted by the fantastic songs and vocals of Helen Woodbridge with bass by Andy Heasman.
Mix that with a little poetry from Clare Perkins, Art with our Afternoon Artist in Residence Claudia Myatt and a musical welcome from Jan Pulsford
All tickets include
25% off drinks and an Angel Woodfired Pizza !
Coffee, teas and bakes for sale
Merchandise to support our local artistic community
A nearly sold out Socially distanced Sunday afternoon soiree in marquees with table service
£10 + eventbrite booking fee - a few tickets left - get them soon :)
Due to the latest Government announcement we have changed our Spirit of Place Venue for 27th June & 4th July to the Angel on Theatre Street, Woodbridge
These will now be comfortable outside ticketed events in marquees with table service, lots of air flow and social distancing.
2PM Sunday June 27th - Come and support your LIVE music arts community.
Limited tickets - Book NOW to avoid disappointment
A Covid compliant and socially distanced event.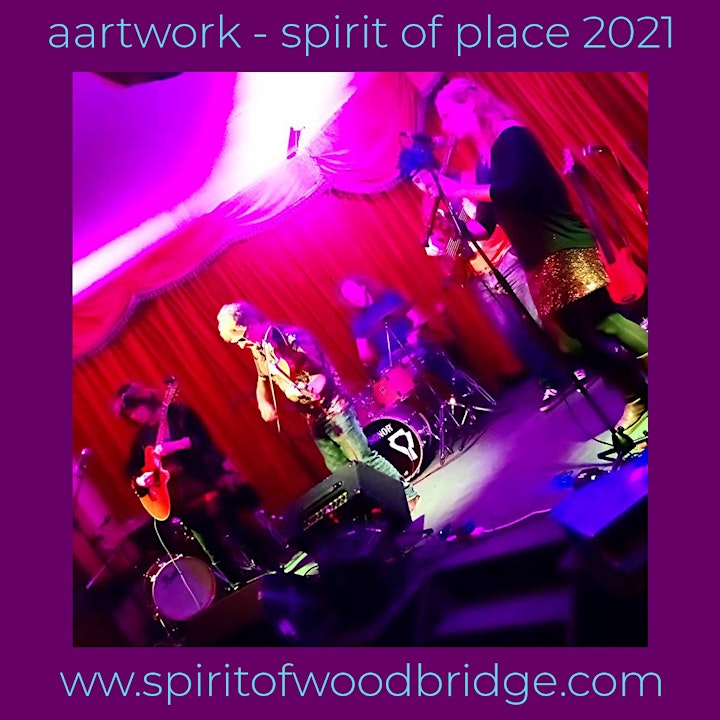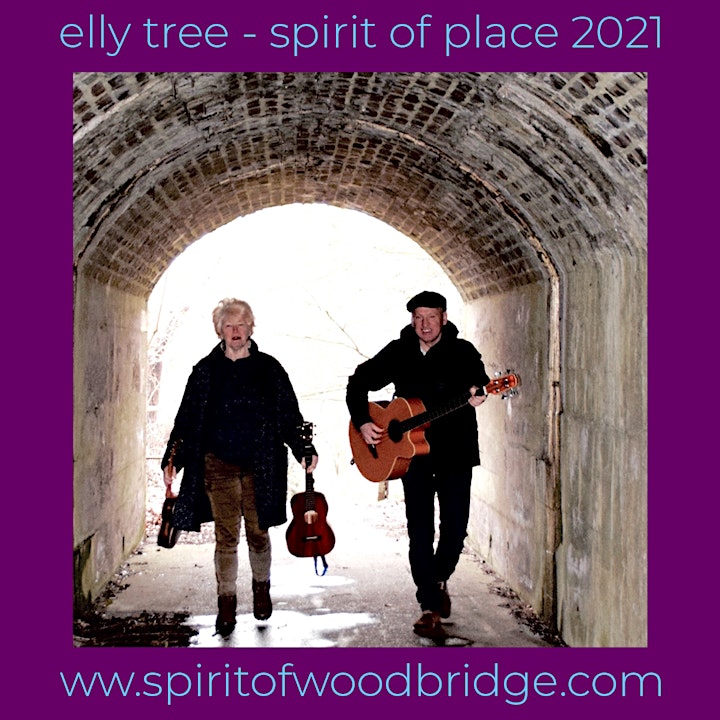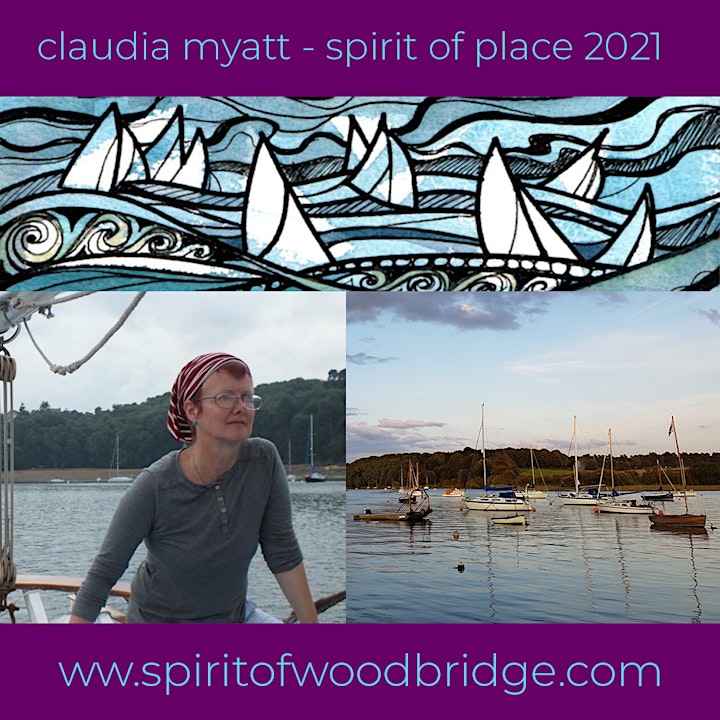 Organiser of Spirit of Place 2021 - Sunday June 27 - Spirit of Place
The term 'Spirit of Place' refers to the unique, distinctive and cherished aspects of an area, celebrated by artists, musicians and poets with festivals and gatherings.
Sadly, most events were cancelled in 2020 because of COVID-19 restrictions.
We are hosting a series of 7 Sunday afternoon events entitled 'Spirit of Place', June -November 2021, with live Music, Words, Film and Art Installations.
The first 5 events will be held outside under Marquees at the Angel, Theatre St.
Aimed at raising the Spirit of the local and creative community plus a far-reaching online audience, the series will provide a welcome post-virus respite.
Thanks to our sponsors The Arts Council, Mothership Studios, SilkRose Suffolk, Claudia Myatt illustrations, Living in Suffolk Magazine, 5 Angel Lane, 5thWoodbridge Sea Scouts, Angel Woodbridge, East Suffolk Council, Choose Woodbridge et al
http://spiritofwoodbridge.com
http://facebook.com/spiritofwoodbridge