Sunday October 3 - Spirit of Beowulf - Dr. Sam Newton - the link between Suffolk and Britain's oldest poem. Plus Beowulf Festivals revisited
About this event
Sunday October 3 - Spirit of Beowulf - We dig up the link between Woodbridge, Sutton Hoo, and Britain's oldest poem with a talk by leading authority Dr. Sam Newton, author of 'The Origins of Beowulf' and 'The Reckoning of King Rædwald'; a Time Team historian and Director of the Study-centre at Sutton Hoo.
During the afternoon, which includes tea and cake, we also revisit the music, poetry, and art from the Beowulf Festivals of 2018-2020 with special musical guests AARTWORK and piano by Anthony Awad
The Historic Bull Inn on Market Hill, Woodbridge are offering 10% off Sunday Roasts on the day of the event to ticket holders. (Booking essential - please email reception@bullwoodbridge.co.uk )
The health and comfort of the audience is of paramount importance. The room is well ventilated and access to the Bull's spacious bars will be available.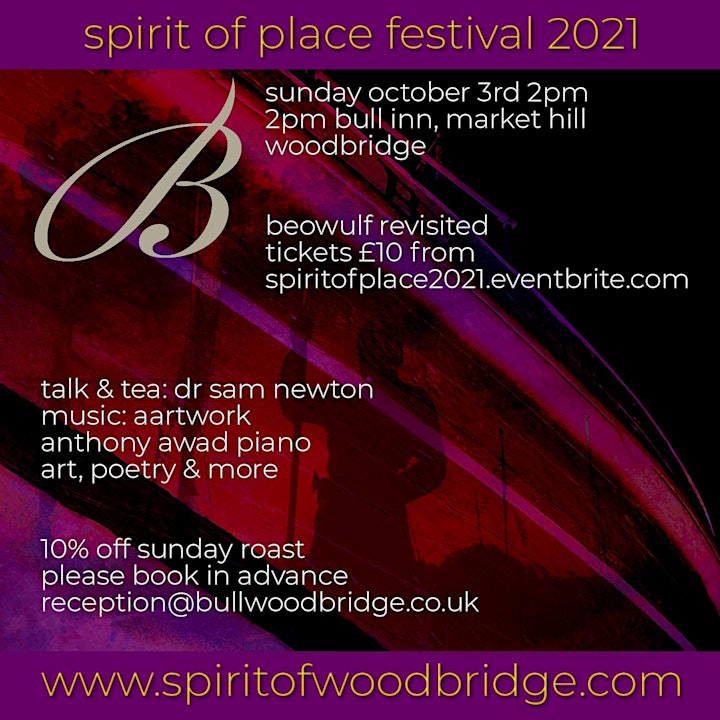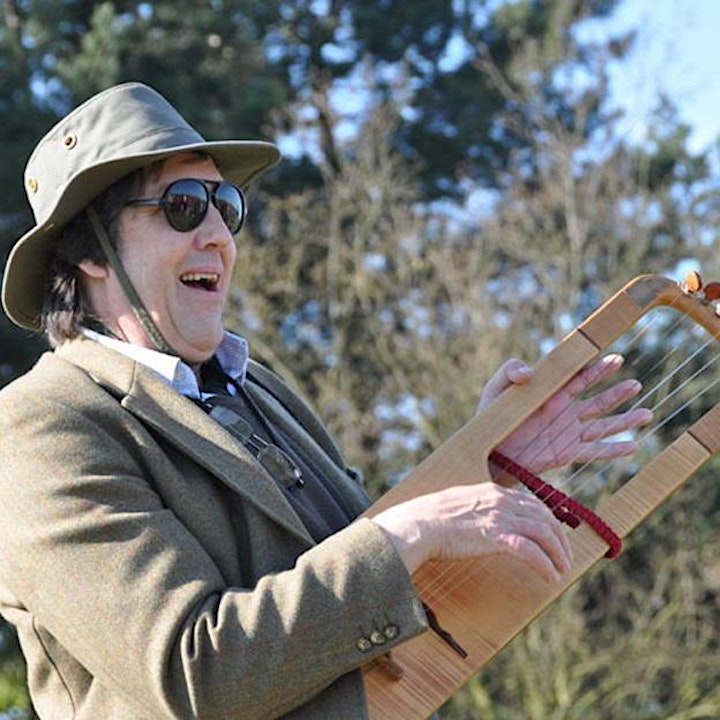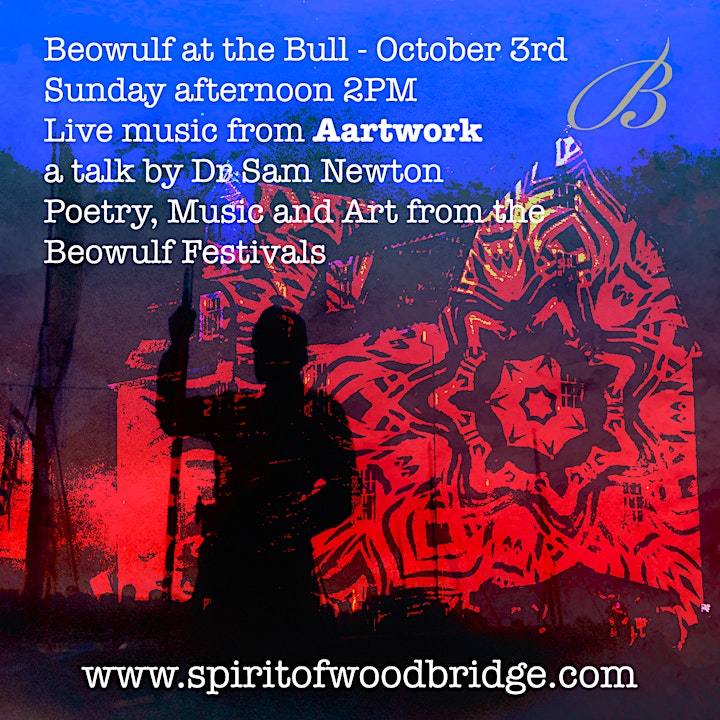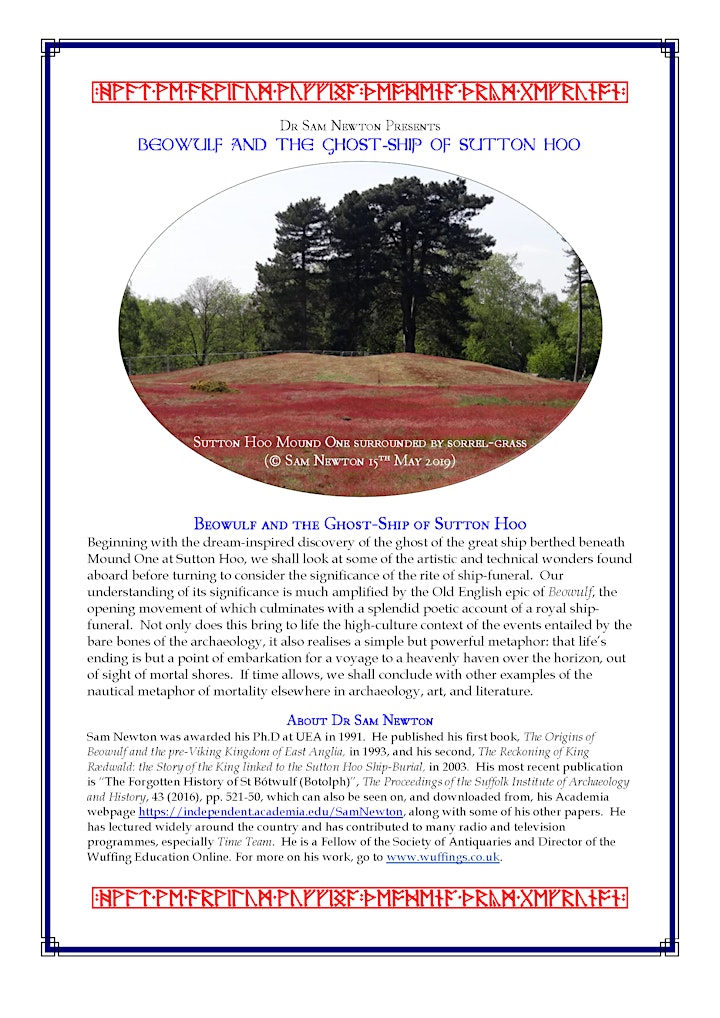 Organiser of Spirit of Place 2021 - Sunday October 3 - Spirit of Beowulf
The term 'Spirit of Place' refers to the unique, distinctive and cherished aspects of an area, celebrated by artists, musicians and poets with festivals and gatherings.
Sadly, most events were cancelled in 2020 because of COVID-19 restrictions.
We are hosting a series of 7 Sunday afternoon events entitled 'Spirit of Place', June -November 2021, with live Music, Words, Film and Art Installations.
The first 5 events will be held outside under Marquees at the Angel, Theatre St.
Aimed at raising the Spirit of the local and creative community plus a far-reaching online audience, the series will provide a welcome post-virus respite.
Thanks to our sponsors The Arts Council, Mothership Studios, SilkRose Suffolk, Claudia Myatt illustrations, Living in Suffolk Magazine, 5 Angel Lane, 5thWoodbridge Sea Scouts, Angel Woodbridge, East Suffolk Council, Choose Woodbridge, Quay St Collective et al
http://spiritofwoodbridge.com
http://facebook.com/spiritofwoodbridge