Sunday September 5 - Spirit of the Moon - Celebrating the Harvest Moon with Music & songs, poetry and mindfulness - last gig of the summer
About this event
Sunday September 5 - Spirit of the Moon - Keeping the mind healthy, celebrating the Harvest Moon with Mindfulness from Martin Wilks,songs and music from OKTOBA, Phil Jackson, Charlie Law and more.
Book early to avoid disappointment. We take your health and well being seriously! Ticket includes Woodfired Pizza & 25% off drinks!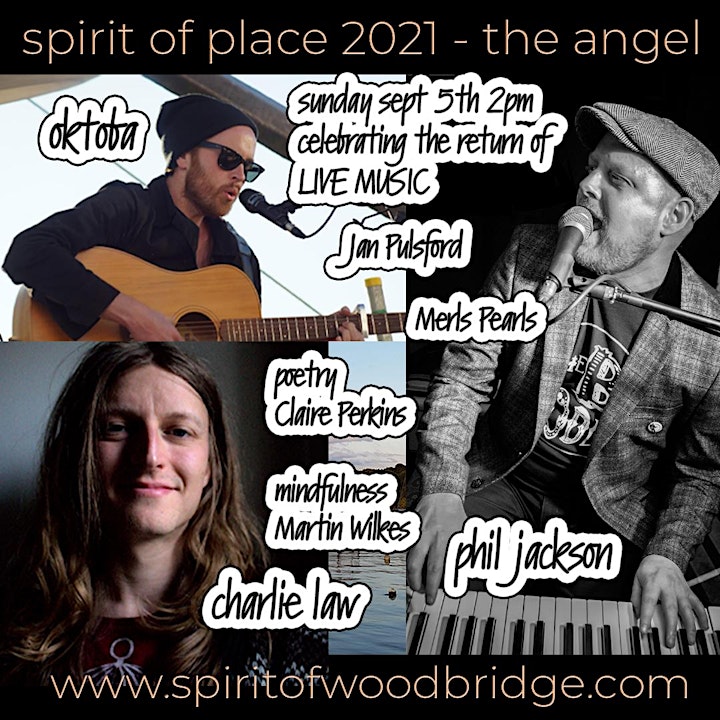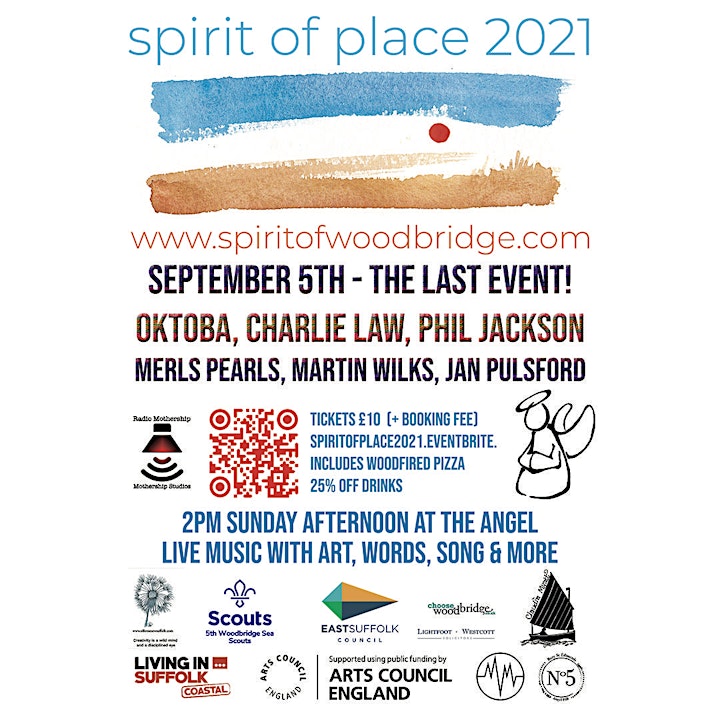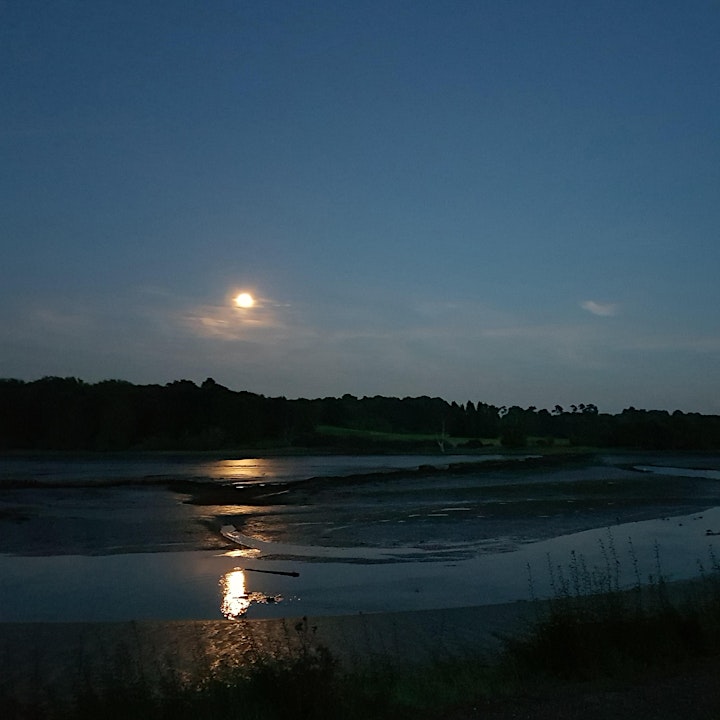 Organiser of Spirit of Place 2021 - Sunday Sept5th - OKTOBA - Charlie Law - & more LIVE
The term 'Spirit of Place' refers to the unique, distinctive and cherished aspects of an area, celebrated by artists, musicians and poets with festivals and gatherings.
Sadly, most events were cancelled in 2020 because of COVID-19 restrictions.
We are hosting a series of 7 Sunday afternoon events entitled 'Spirit of Place', June -November 2021, with live Music, Words, Film and Art Installations.
The first 5 events will be held outside under Marquees at the Angel, Theatre St.
Aimed at raising the Spirit of the local and creative community plus a far-reaching online audience, the series will provide a welcome post-virus respite.
Thanks to our sponsors The Arts Council, Mothership Studios, SilkRose Suffolk, Claudia Myatt illustrations, Living in Suffolk Magazine, 5 Angel Lane, 5thWoodbridge Sea Scouts, Angel Woodbridge, East Suffolk Council, Choose Woodbridge, Quay St Collective et al
http://spiritofwoodbridge.com
http://facebook.com/spiritofwoodbridge