A small exhibition to celebrate the life and work of musician, television presenter, and artist Rory McEwen
About this event
ABOUT 'SPIRIT OF RORY McEWEN - EXHIBITION'
To mark what would have been his 90th birthday year we are holding a small exhibition of rarely seem work taken from the collections of the McEwen family and of Marchmont House.
The exhibition is at Old Squash Court, Marchmont Studios, close to Marchmont House from:
Sunday 1st May until Sunday 8th May inclusive - open 10am till 4pm.
Tickets are not required and entrance is free, though we would ask you to register and donate £3 per visitor to help fund the Fogo Studio Residency - an initiative by registered charity the Marchmont Makers Foundation as a celebration of Rory McEwen and the cottages he converted and worked in from 1970-75.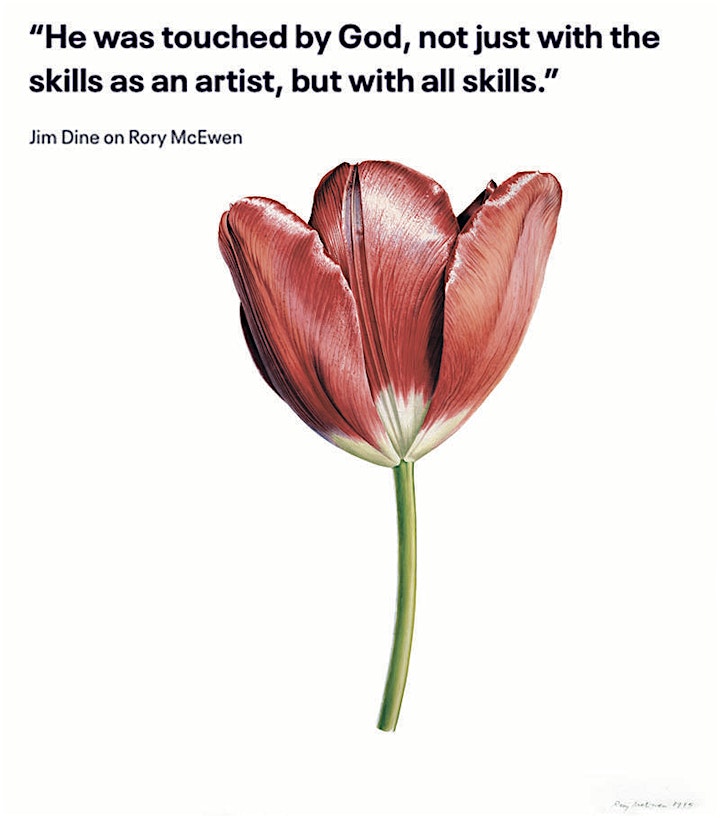 About Rory
Born at Marchmont House in 1932, Rory McEwen was a musician, television presenter, and artist. By his mid-twenties he was presenting the ground-breaking folk and blues TV programme, Hullabaloo, and was a leading light in the great wave of cultural change sweeping through 1960's London, counting amongst his friends many of the luminaries of the art, music and performance worlds. From 1964 until his death in 1982 he concentrated on his work as a contemporary artist and sculptor, working in many mediums but most famously creating the exquisite renditions in watercolour on vellum which have earned him the accolade of being the 20th century's greatest botanical painter.