Event Information
Refund policy
Contact the organizer to request a refund.
Eventbrite's fee is nonrefundable.
Spiritual development course - Zoom Video Conference- Week 8
About this event
Once you have bought your ticket (£7.50) you will receive an email from Eventbrite with the details of the Zoom link. The Zoom link is at the very bottom of the email.
Click on the zoom link or copy and paste into your web browser to join my Zoom Meeting
Who is this course for?
This course is for people new to Spirituality and also for people with some Spiritual experience.
I will email student notes to you weekly.
Course content summary (May change)
The history of our spiritual journey
Spiritual protection & Protecting our Energy field
Calling upon spirit for help & protection
Soulmates, karmic relationships and Twin Flames
Spiritual meditations
Duality consciousness & Oneness consciousness
I AM Presence, Christ Self, Your Conscious You and Your Soul
Understanding and connecting to your I AM presence
The Purpose of Your Soul's Evolution
Working with the Seven Sacred flames and using the flames for self healing , wisdom & enlightenment
How to raise ones consciousness, spiritual ascension / enlightenment
Balance Karma (Sin), Your divine plan
Life Lessons / Life Contracts
Understanding our Ego's and taking back our power
Universal spiritual laws
Auric body System / Aura / Energy Field
Spiritual invocations & Decrees
My background & experience
I was brought up as a Catholic and I went to church until I was in my late teens. I found that Catholicism was a good spiritual foundation but during my late teens I felt that something was missing in my spiritual life.
I started to attend trance mediumship and clairvoyance demonstrations which I found very interesting which piqued further interest in all things spiritual.
During the mid 1990's I attended several training courses at the "Joseph Carey Psychic foundation" (JCPF) in Portsmouth, England. The training courses covered a wide range of spiritual topics and involved a combination of theory and practical work.
We learnt about spiritual protection, spiritual healing, spiritual philosophy, clairvoyance, clairsentience, clairaudience, ESP and other spiritual practices.
I qualified as a JCPF spiritual healer and worked as a spiritual healer at the weekly JCPF healing clinics.
I have also attended other healing training courses and workshops and I now practice as an "Guided intuitive Energy Healer" which involves using the following healing modalities: -
Spiritual healing, Reiki healing, Sound healing, Shamanic, Etheric Crystals, Angelic energies, distance healing, Ascended masters and using the seven sacred flames.
I am a diploma qualified Hypnotherapist and help people to deal with their fears, phobias, Stopping smoking, weight loss, anxiety etc. For people with Spiritual beliefs I also practice Spiritual hypnotherapy, spiritual psychology and past life regressions.
I facilitate and run the following workshops: -
Spiritual development, spiritual psychology, understanding the Ego & spiritual wisdom using ones I AM presence / higher self
Working towards your Ascension & raising your consciousness
Energy Healing
Reiki healing (Level 1 & 2)
Transcendental meditation
How to become a student of the Ascended Masters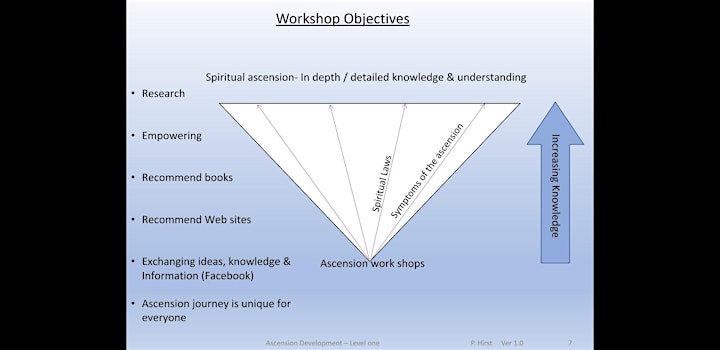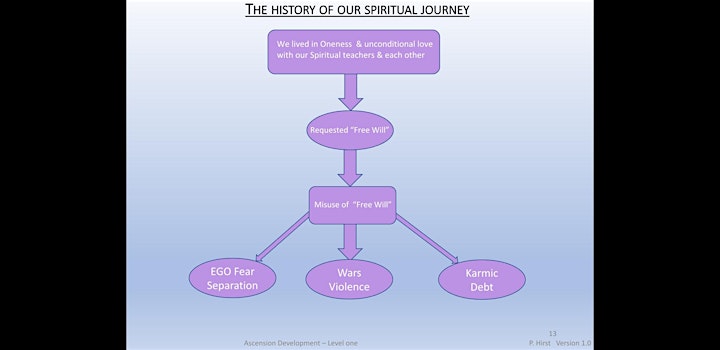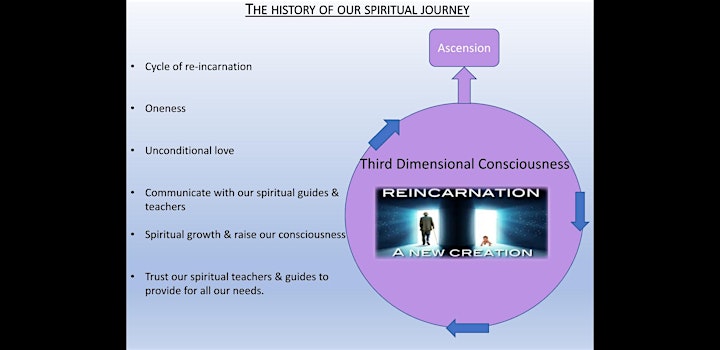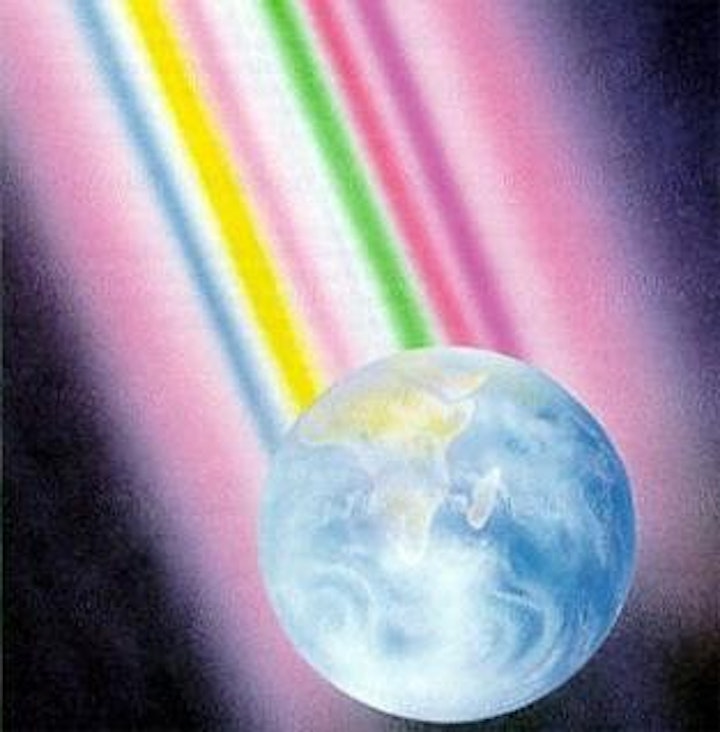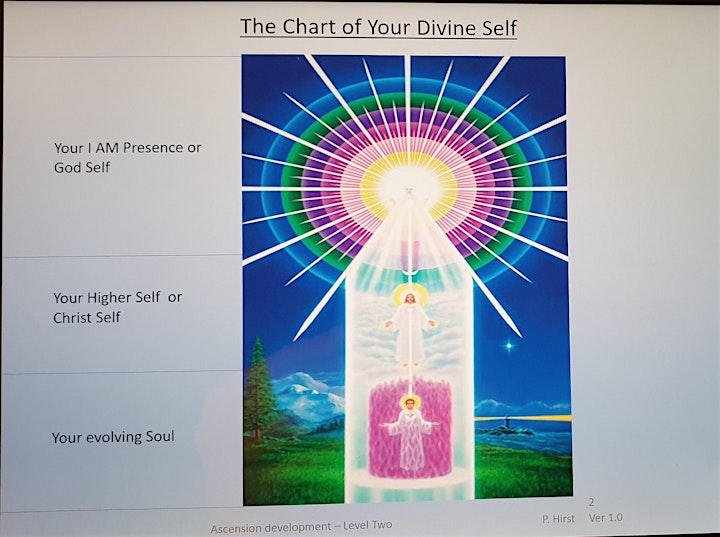 Date and time
Location
Refund policy
Contact the organizer to request a refund.
Eventbrite's fee is nonrefundable.