Description
In this evening workshop we continue our exploration of the human energy system by working with "Spirit". Words like "Spirit" and "Soul" can only ever function as metaphors because they are trying to express something that is inherently mysterious. Although the meaning of "Spirit" is beyond words and the human mind's knowing, "Spirit" is something that we can feel and connect with at any time. This is because "Spirit" is a part of all of us and a part of all of life. It is therefore through our feeling for "Spirit" and for life itself that we come to know ourselves in a deeper and more profound way. No matter which Spiritual Practice you follow or what words you use to describe "Spirit" or "Soul", the message is the same - it is through our hearts that we feel this energy in our lives, whether it be in our interactions with people, in our appreciation of art & music, or being in the natural world. In human terms, this feeling of "Spirit" and "Soul" is synonymous with "love" and a deep connection to all of life.
Most human-beings experience themselves through physical action, through emotion and through thought. Over time a combination of these experiences shapes their sense of identity and their understanding of life. A Spiritual Practice, whatever form that may take, pays attention to another aspect of self: our Spirit. A Spiritual Practice enhances our sense of who we are and what life is, sometimes by giving us knowledge and understanding, other times by simply deepening our connection to ourselves and life.
This workshop will use the Tree of Life and the Archetypes of the Archangelic Realm to explore different layers of consciousness, using our feeling bodies to sense the essence of these beautiful energies that live within all of us.
We will also discuss how our own consciousness affects our experience of Spirit, in particular our shadow aspect and how this is often reflected back to us in ways that can appear dark and frightening. Understanding that all of creation is divine, including the darkness, shifts our consciousness from separation back into wholeness.
Topics for the workshop include:
- We will open the workshop with a Group Meditation to bring us all together and set a group intention for the evening.
- Explain how each aspect of our energy system – the physical, emotional, mental, and spiritual - integrates with the other into a whole.
- Review the Tree of Life as a guide to experiencing the Archetypes of the Archangelic realm and then use a meditation to feel the movement of these energies through our consciousness.
- Discuss how the use of ritual in Spiritual Practice strengthens our ability to draw on energy.
- Use the power of Invocation to strengthen our connection to each and every part of our energy system.
- Feel how Spirit is always present in all aspects of our lives and how our choices affect the flow of life through us, sometimes restricting it, sometimes enhancing it.
What is Spiritual Fitness?
As a human being you experience yourself at several levels – as physical sensation and action; as emotion and feeling; as thought; and as something spiritual or transcendent. Through Spiritual Fitness we are empowered to nurture each part of ourselves - the physical, emotional, mental and spiritual – and to see ourselves as already whole. This workshop is part of a series that looks at the human energy system from four perspectives: the physical, the emotional, the mind, and the spiritual. Although parts of an integrated whole, examining each in turn illuminates the role of each and makes us more conscious of how our choices determine our experience of life on a day to day basis. To find out more about Spiritual Fitness, check out our previous events: Spiritual Fitness - Mastering our Energy System; Spiritual Fitness - Working with our Emotions. More information is available onwww.ourenergymatters.com.
Organiser of Spiritual Fitness - Spirit: The Joy of Life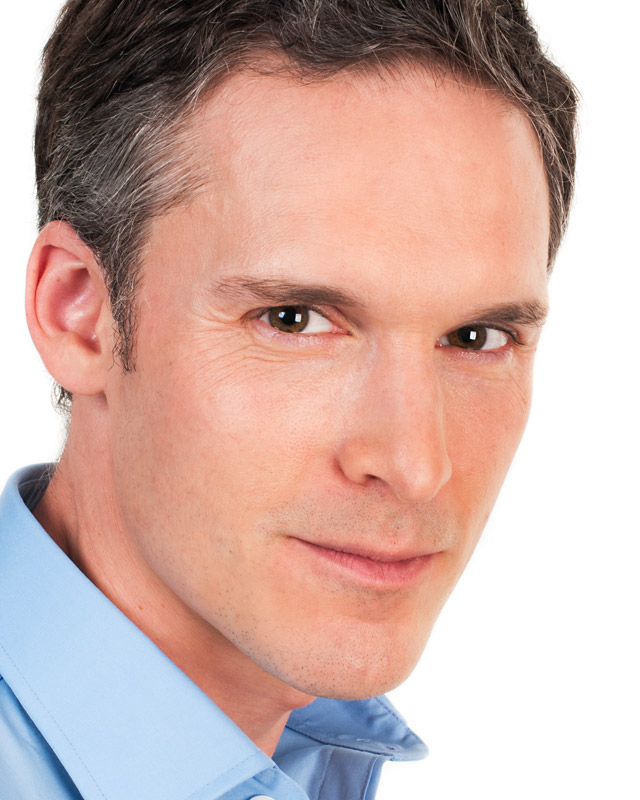 Dominic Houston is an experienced Reiki Healer & Teacher who practices in and around the London area. He helps people to experience and understand more about their energy system, supporting them in their own development and healing. Find out more about Reiki and working with energy at www.ourenergymatters.com.
Previous Events
Spiritual Fitness - Mastering our Physical Energy March 20th 2012
Spiritual Fitness - Working with our Emotions April 24th 2012
Testimonials
Paul – "Extremely enjoyable, I learnt and experienced so much , worth attending"
Suzanne – "Great lecture, I loved the meditations which allowed me to feel what we were talking about. I learned a lot, thank you Dominic."
Bernard – "Great evening listening to someone that has passion for his subject - a really nice taster evening, just like the chocolate."
Viki – "Thoroughly enjoyed it, thank you Dominic. Would've liked to delve more into specific aspects but am aware that we limited by time!"
Renate – "Thank you very much for a very interesting evening, Dominic. Loved the energy and meditations. Looking forward to next month's continuation."
Annie – "very informative and enjoyable. It was good to have visual information and I really enjoyed the meditations. The talk has inspired me :)"
Rosanne – "Thank you Dominic. A very informative evening. I really enjoyed the meditations."