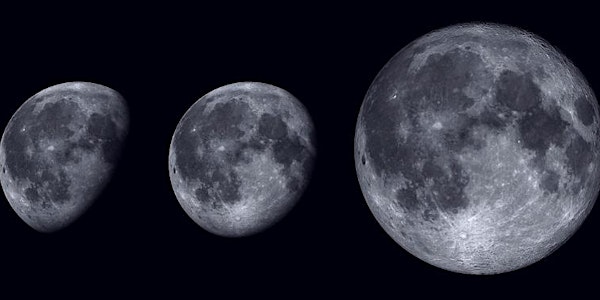 Spiritual Journey of the Sacred Moon Cycles and Sound - Half Day Retreat
Location
Prana Space
1 Windmill Lane
London
E15 1PG
United Kingdom
Learn to work with the Moon, your Womb and relax in the beautiful sounds of the Alchemy & Crystal Singing Bowls.
About this event
We invite you to join us on a spiritual journey of Sacred Moon Cycles.
Hayley Foster Da Silva - Moon Mother, Shaman, Womb Witch. (Hayley Heals) and Adalet from The Holistic Therapy Rooms - Sound Healer, Cacao Ceremonialist, Reiki Master, Aromatherapist and Shamanic practitioner in training.
What to expect:
• Explore the Sacred Moon Cycles from a spiritual perspective - how the moon and our periods interlink & what it means.
• Womb Dials & Cycle Tracking - tracking your cycle to plan your life out more efficiently and with greater personalisation to your needs.
• Despacho (a sacred offering to Great Spirit) to help you manifest your creativity, positive relationships, honouring yourself and your femininity empowerment sisterhood
• Mini Womb Healing for each divine goddess
• Shamanic Drum Journey which may include Reiki & Energy Healing
• Crystalline Sound Bath
Light refreshments and snacks will be provided.
We offer a fully inclusive space which is open to all self identifying women and non binary people. Women past menopause or at peri-menopause are also welcome. The event is suitable for all stages of the monthly cycle and women who have had surgery to remove their womb are also welcomed too!