Location
LCB Depot
31 Rutland Street
Leicester
LE1 1RE
United Kingdom
Refund policy
Contact the organiser to request a refund.
Eventbrite's fee is nonrefundable.
A party marking spoken word movements & activism with Pete "the Temp" Bearder, Showcase Smoothie, Sammy Nour, Cathi Rae, Chris Oliver + more
About this event
Join us at a social event which celebrates the history of the oral tradition through the ages.
From Virgil and Chaucer, to Biggy Smalls and Patti Smith, and from the Edinburgh Fringe to our pioneering and enduring Leicester spoken word nights, we discuss and perform the poetic movements that have shaped our history and made us who we are today.
WORD! and Renaissance One partner with leading spoken word artists and collectives including Showcase Smoothie and Some-Antics to present this evening which will include performances from local and regional voices who are enthralling audiences around the country.
Artists featured include Mellow Baku, Sammy Nour, Chris Oliver and Cathi Rae, also spoken word artist Pete "the Temp" Bearder who will give a performative talk based on his groundbreaking new book Stage Invasion: Poetry & the Spoken Word Renaissance. Pete brings to life some of the most iconic moments in performance poetry, from ballad singers and Beat poets, to the icons of dub, punk and hip hop and shows how our spoken word scene is connected to West Africa praise poets, medieval bards and even tribal shaman.
Spoken Word Salon: the evening show is preceded by a spoken word salon at 5.30pm featuring artists and activists including Luke Broughton, Dawn Seaman, Alex Kamut, Pete "the Temp" Bearder and Some-antics exploring the ways that spoken word fosters community, activism and change. Book your ticket here.
Please get in touch with Renaissance One via hq@renaissanceone.co.uk if you have any access needs.
The event is supported by Arts Council England and LCB and is a partnership between WORD! and Renaissance One. The day is co-curated and hosted by Melanie Abrahams and Lydia Towsey.
Headline Artist Pete the Temp performs Homer to Hip Hop. A former National Poetry Slam Champion, he has appeared on BBC Radio 4, The World Service, and Newsnight and performed around the world with organisations such as The British Council. 'This is the book we have all been waiting for as we live through an unprecedented growth in the popularity and vitality of the poetry that revitalises the air we breathe' . www.petethetemp.co.uk @PetetheTemp IG petethetemp (Peter Bearder) Twitter: @PeteTheTemp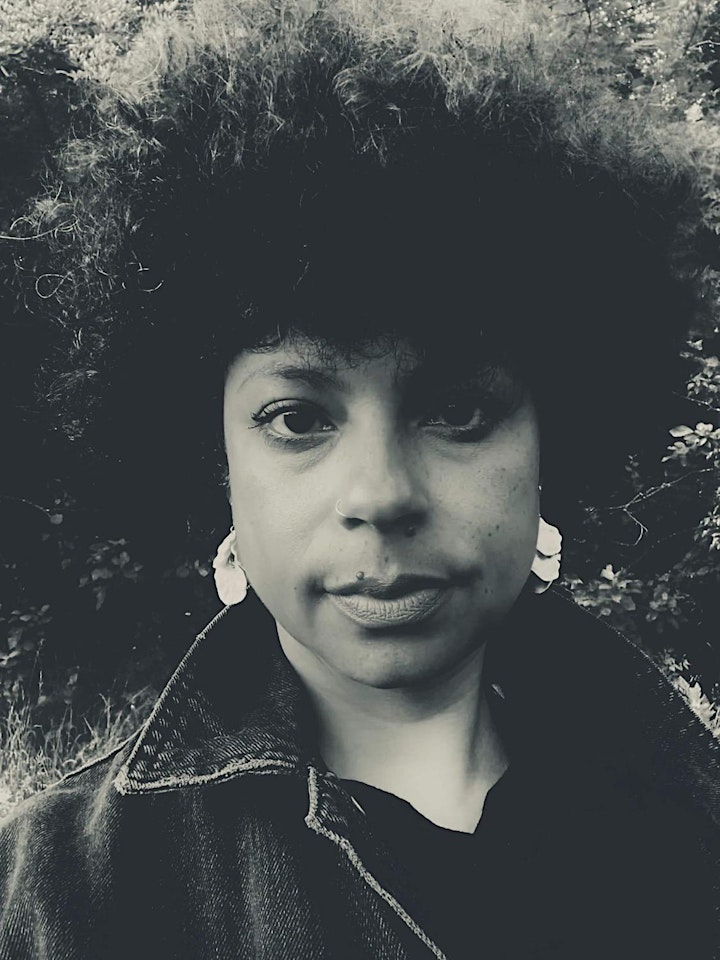 Mellow Baku is a sound, word and visual artist who has performed throughout UK and internationally for over 15 years, including at London Southbank, Warwick Arts, as well as gigs in Switzerland, Denmark and New York. Associate Artist with WORD! her work is regularly commissioned for plays and music at Curve Leicester, Manchester theatres and Nottingham Libraries. In 2022 her theatre show Mmm Ahh Whoosh co-produced by the Spark Arts for Children toured nationally, including at London Southbank, Opera North, The Gulbenkian and partner venues Attenborough Arts and Warwick Arts. Her work has received airplay on BBC Radio 2. @mellowbaku
"A must for all - the best kept secret in British Jazz." - Courtney Pine OBE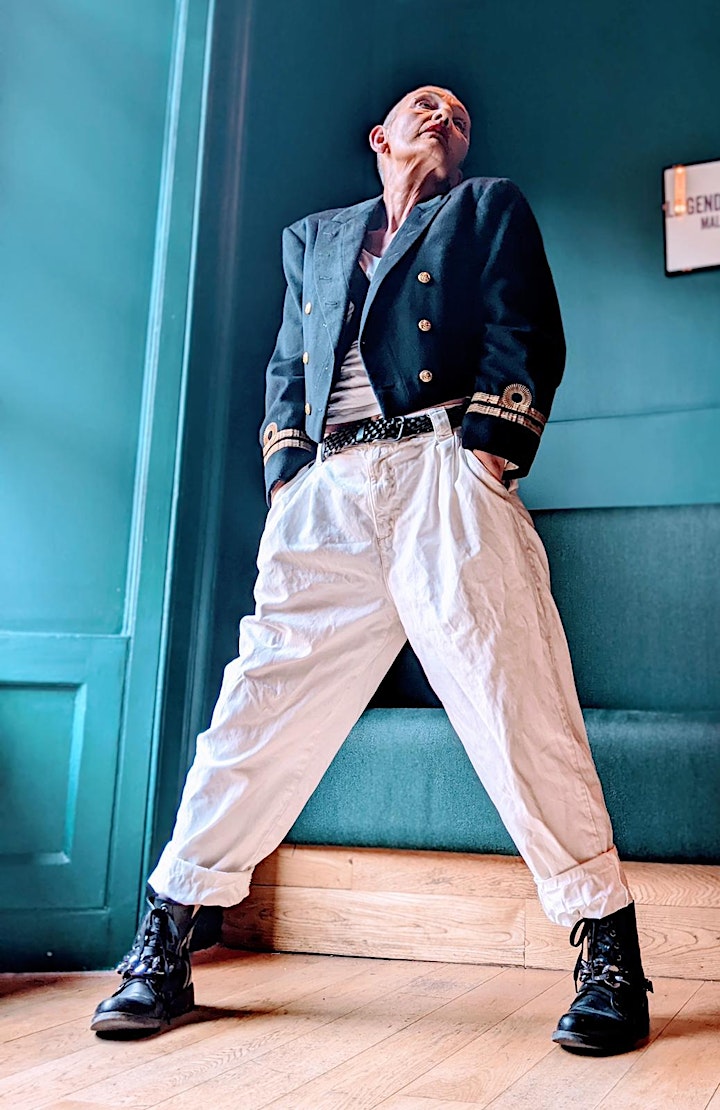 Cathi Rae is a poet, educator and accidental academic, currently working on a poetry PhD. Her work seeks to tell the stories of people who don't expect to have poetry written about them. Her debut collection "Your cleaner hates you and other poems" was published in 2019. Her second collection "Writing elegies for dead men I didn't meet" will be published in 2024. Facebook: Cathi Rae Instagram: cathirae (Cathi Rae)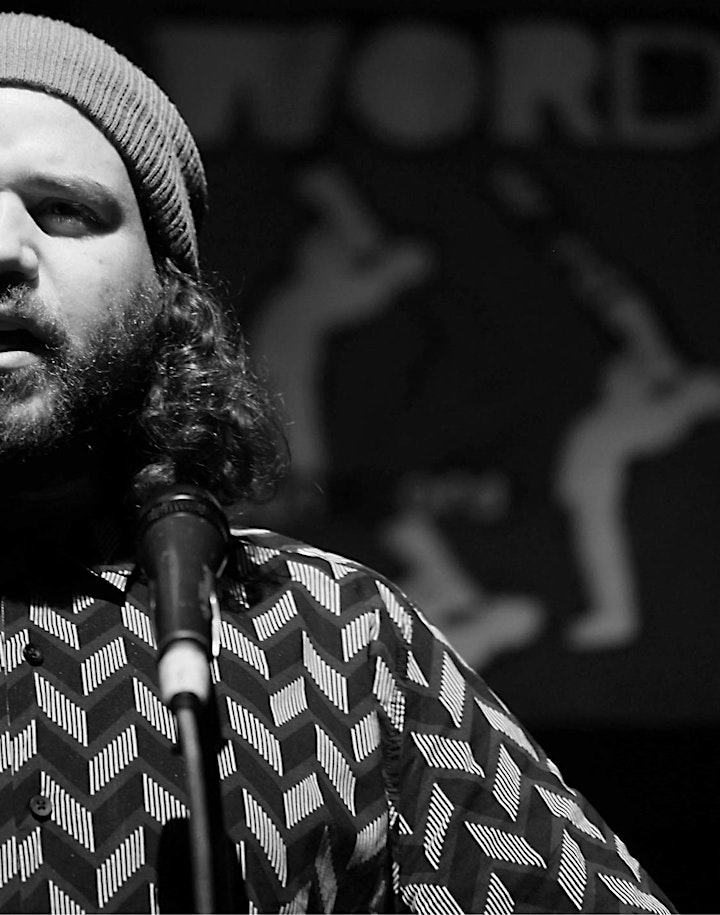 Sammy Nour is a performance and page poet hailing from Leicester. His material ranges from everyday observations to perspectives on political and societal issues, as well as exploring the identity of his Irish-Palestinian heritage. He is the co-founder of Some-Antics Spoken Word, an event and writers' collective dedicated to free expression and providing opportunities for performance and artistic development. Facebook: Sammy Nour Instagram: sammynour_poetry Twitter: @sammyknour
Lydia Towsey is a poet/performer with an MA in creative writing, and two Burning Eye collections, The Venus Papers (2015) and The English Disease (2019). Commissioned by the Guardian, Royal Albert Hall and Kew Gardens, amongst others, she's toured the UK and performed at the 100 Club, Roundhouse and the House of Lords. She is an NHS Arts in Mental Health Coordinator; Creative Director of WORD! and Co-Director of BrightSparks CIC. www.secretagentartist.wordpress.com IG: secretagentartist1 Twitter: @secretagent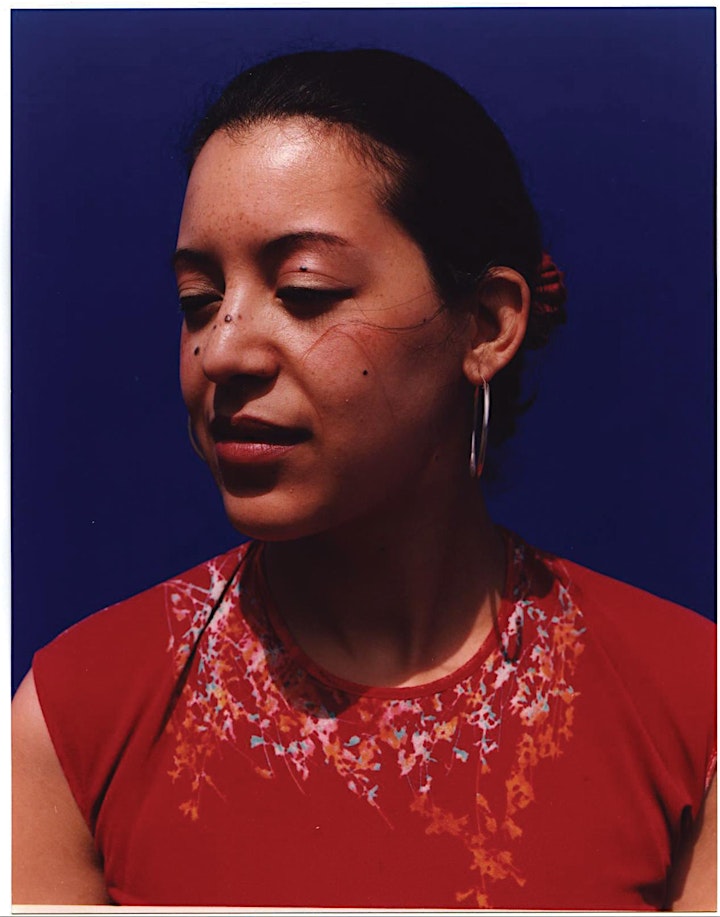 Melanie Abrahams FRSA Hon FRSL is a curator, producer and mentor. She's founder of the independent organisation Renaissance One which collaborates with writers and artists including John Agard, Patience Agbabi, Kei Miller, Bernardine Evaristo and supports creative practitioners through workshops, mentoring and bespoke responses. Her curatorial work includes collaborations with Miami Book Fair, Chris Ofili, Museum of Colour, Bocas Lit Fest (Trinidad), The Space, Museum of Modern Art (Finland) and the BBC. She was one of the curators and consultants for the recently unveiled Windrush Monument at London Waterloo. Twitter: @wordtraipser IG MelanieAbrahamsIG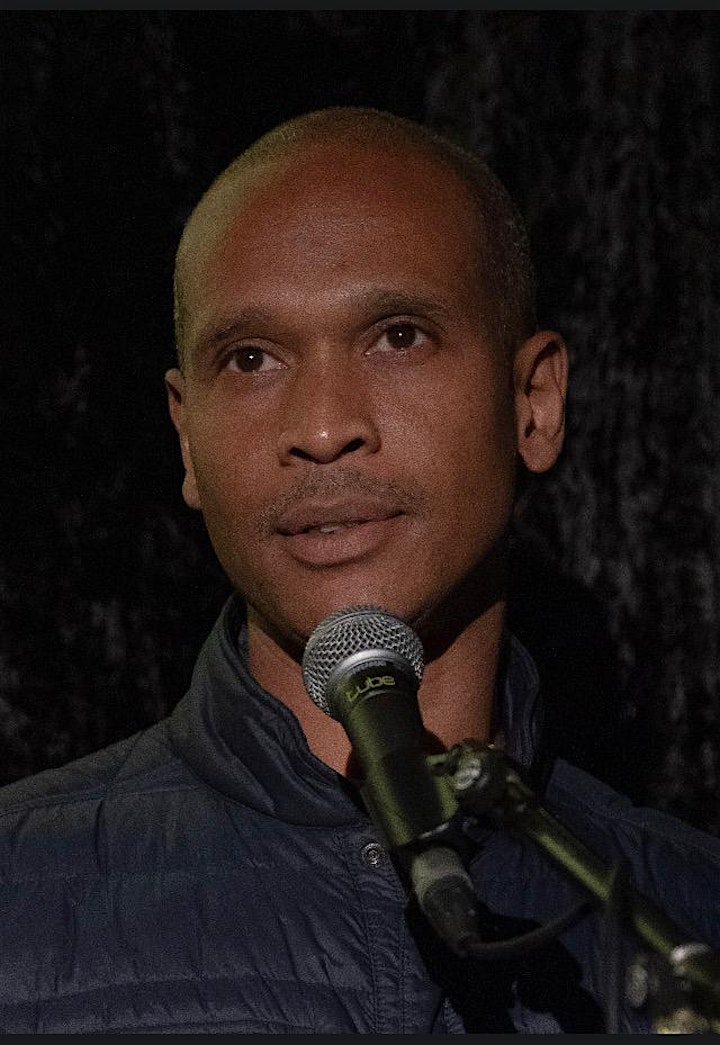 Chris Oliver shares his wisdom and outlook on life using Spoken Word, and has performed around the UK. His insights are thought provoking and heart felt, drawing on his personal experiences growing up in Nottingham. Instagram: chrisoliver_spokenword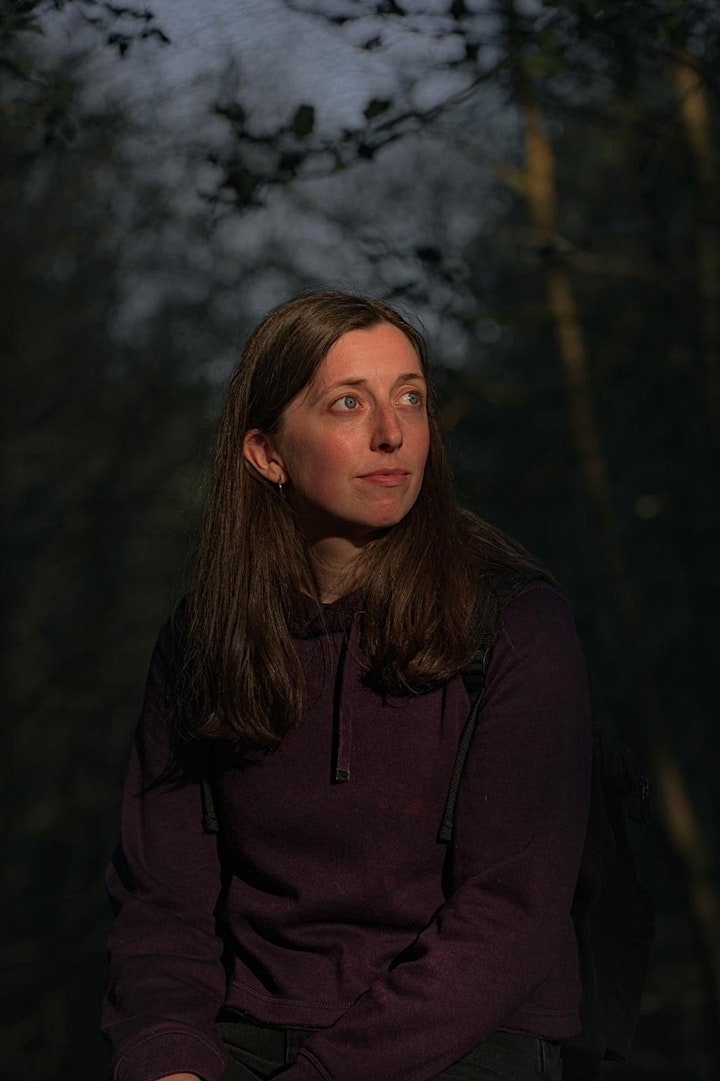 Gentrification, community, inheritance and emotional connection: Laura Dickinson is a Nottingham based poet whos work broaches socially conscious subjects through a blend of observational poetry and spoken word activism. With a background in fashion and music, Laura takes a multidisciplinary approach to provoke thought through her work. Current Some-Antics Slam Champion with published works and recent performances including DeMontage, Aspect Magazine, Ashfield Arts Fest and Some-Antics Headline.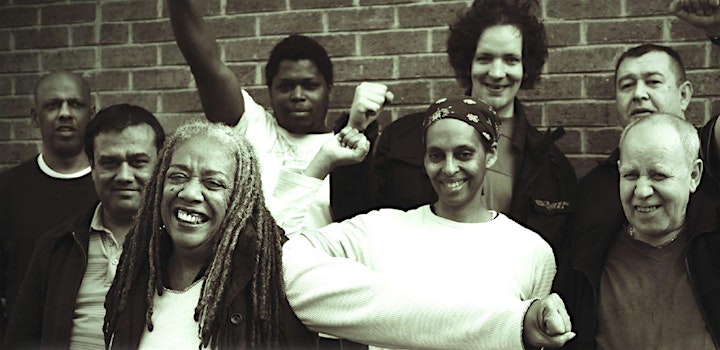 Showcase Smoothie is an award winning literature and music project, focused on black men exploring mental health issues. Led by Leicestershire Partnership NHS Trust with BrightSparks Arts & WORD!; Showcase Smoothie was championed and facilitated by WORD! & project Patron, Jean Binta Breeze MBE.