Get ready for Halloween with our spooktastic drive-in cinema; choose family fun with Hocus Pocus (PG) or late night frights with Joker (15)
About this Event
We have a spooktastic double bill for Halloween.
TO PREORDER YOUR FOOD HIT THE GREEN TICKETS BUTTON BELOW. THE PREORDER OPTIONS ARE LISTED AFTER THE MAIN TICKETS
Its going to be a scream....
Giant 10m Screen to ensure a great view for everyone
In-car speakers for full in car sound
Awesome food and drink including wood fired pizza from Cotswold PizzaCo, burgers and tacos from Trailer Trash, sweet treats and plenty of popcorn
Contactless pre-ordering
Covid-Secure, socially distanced, drive in cinema
Each ticket admits one car to one screening making this a great value drive-in cinema experience.
There's an option to upgrade to Premium 'seats' for a front row view. Why not pre-order a spooky sweet box or luxury popcorn pack to ensure you have all the goodies to complete your drive-in cinema experience.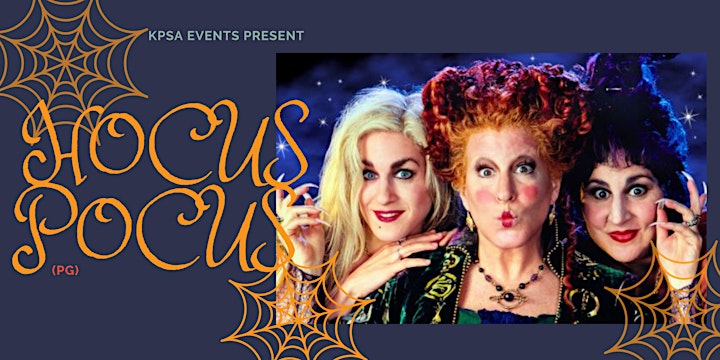 Hocus Pocus
1993 - PG - 1hrs36mins
Gates open at 5.30pm
Film Starts after dark at 6.20pm
Get in the mood for Halloween with the classic Disney movie, Hocus Pocus.
FREE TRICK OR TREAT When you come in your spookiest Halloween costume!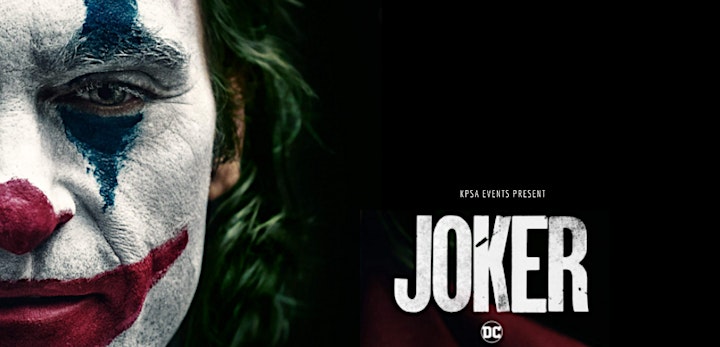 JOKER
2019 - 15 - 1hrs59mins
Staring Joaquin Phoenix and Robert De Niro Joker was one of the biggest films of 2019, winning 2 Oscars, 2 Golden Globes and 3 BAFTAs with numerous other nominations.
Gates open at 8:15pm
Films starts at 9:00pm
STAYING SAFE
We want everyone to have an enjoyable experience whilst following government guidelines. Please help us by:
Not coming to the show if you have any COVID-19 symptoms.
Not leaving your car unless you need to use the toilet facilities.Please bring a facemask in case you need to leave your car to go to the toilet or to order additional food.
A whatsapp number will be provided to you as a quick easy way to contact staff if you have any issues during the screening or questions about your food/drink order.
Respecting the social distancing guidelines and sticking to the designated paths.
There is currently no advice to suggest we will not be able to go ahead with this event. Any changes to this will be communicated with our customers as the situation unfolds. If we are advised or told to cancel the event due to this situation escalating, this will be communicated to customers immediately.
FAQs
Will we have a good view?
We've set up the site and limited tickets to allow a good view from all cars.
How will we hear?
You will get a personal high quality speaker to put into your car upon arrival. These are set up and ready to go.
Can I open my window?
Yes, all cars will be positioned far enough apart to can ensure social distancing. This means that windows and convertible roofs can be open. To ensure a smooth transition between events all cars are asked to face forward and we do not allow people to watch from their boots or truck beds.
How close will I be to other cars?
Cars will be spaced to allow for social distancing to take place between the rows so you can easily walk to and from the toilet. The cars will be parked next to each other like in a carpark so if you do need to leave your car please be aware of people in the car next to you as you leave and return to your vehicle.
Can I park near friends and family?
Parking spaces will be allocated upon arrival. If you and your friends arrive together and have the same ticket type, we will do our best to situate you in close proximity but this cannot be guaranteed. Please also bear in mind that cars may be positioned dependent on their height and whether they are a large vehicle or not so this may impact whether or not you can be parked near each other.
How many people can I bring in my car?
The number of passengers per car must not exceed the legal limit for that vehicle. Each passenger must have a seat belt.
Are there height restrictions on cars, can I bring a van?
All vehicles must be under 2 metres high for everyone to enjoy the full experience. If you are bringing a large car or van you will be directed to the appropriate parking spot on site to ensure a clear view of the screen for all during their visit. Large vehicles will be parked at on the last row.
Rubbish
Please keep any rubbish in your car and we would appreciate it if you take any rubbish home with you. We have tried to ensure that packaging is recyclable and minimised plastic where we can.
What about the weather?
The event will go ahead in the event of bad weather, you'll be in your car after all! The screening will only be cancelled if the weather conditions present a danger at screening time. Please check the weather forecast in advance and be prepared. Patrons accept the risk that weather they consider unsatisfactory may occur on a screening night, and acknowledge that tickets will not be exchanged or refunded unless a screening is cancelled.