A themed Halloween all day event where families with kids of all ages can enjoy numerous attractions inc picking pumpkins and entertainment.
About this event
See Ticket Info & Options here TICKET INFO
With all that could possibly be imagined for the ultimate Halloween EXPERIENCE.

Spooky Halloween & Pumpkin Patch Family Weekend
Taking place at Rickmansworth Cricket Club from 10 am until 8 pm, on both Saturday 30th & Sunday 31st October, the outside and indoor areas of the club house will be dramatically themed with creepy props and decor, including ghosts, Vampires, Zombies, Spiders, Monsters, Grave Stones, Skeletons, Bats and more.
It is with total passion that we have committed ourselves to producing a truly memorable high quality family Halloween event for the local community.
As you will see further below, we have invested quite significantly to create this occasion and to make it as special as we possibly could, in the belief that, "If we build it, they will come". This is a special opportunity too good to miss.
FOR BOOKINGS ON SUNDAY, USE THIS LINK...
Full Programme & (Revised) Ticket Options
All Tickets give access to the event for a two hour session period from the start time of the tickets chosen when booking. The Time Sessions are as follows:
1. 10.00 am-12.00 pm
2. 11.00 am-1.00 pm
3. 12.00 pm-2.00 pm
4. 1.00 pm-3.00 pm
5. 2.00 pm-4.00 pm
6. 3.00 pm-5.00 pm
7. 4.00 pm-6.00 pm
8. 5.00 pm-7.00 pm
9. 6.00 pm-8.00 pm
NOTE: There is a venue capacity of 70 Children for each Time Session. Depending on how busy the event is, guests are welcome to remain at the event beyond the two hour period allocated on their tickets.
TICKET OPTIONS
There are two types of Advance Tickets, as explained below:
Ticket Type 1 - General Access Kids Tickets - £12 each
This Ticket allows entry to the event and to The Dreaded Grave Yard & Monster Mash Disco. All other attractions and Arts & Crafts are add on cost options, either in advance at time of booking or on the day, (subject to availability).
Ticket Type 2 - Adult Entry. £6 each
£6 entry charge for all adult attendees includes access to accompany children to all attractions with one exception. Just one adult can accompany children in their group to the Famous Creepy Animal Tent. Additional adults wishing to also enter to see the Animals will need to pay £8 each.
Add On Options (Applies only to those with Ticket Type 1)
Add On - All Inclusive - This Add on allows entry to the event and The Dreaded Grave Yard, one entry to all main attractions including The Pumpkin Patch, The Famous Creepy Animal Tent & The Monster Mash Disco. It also includes two visits to any of the Halloween Arts & Crafts Stalls. Equates to a £9 saving. It excludes any food or drink options or novelty items on sell at our Accessories Stall.
Add On - The Pumpkin Patch at £9
Add On - The Famous Creepy Animal Tent at £8
Both these Main Attractions & Add Ons have limited availability. Book in advance to avoid disappointment.
Children of 1 year old and under receive free entry to the event and do not require a Ticket.
WHAT TO EXPECT..
See Details for Each Zone and Main Features below:
General Public Area
All areas will be dressed with themed Halloween props and decorations, themed lighting and small effects. Guests will find Tables and Chairs to sit within the main area where Food Stalls and Bars can be accessed.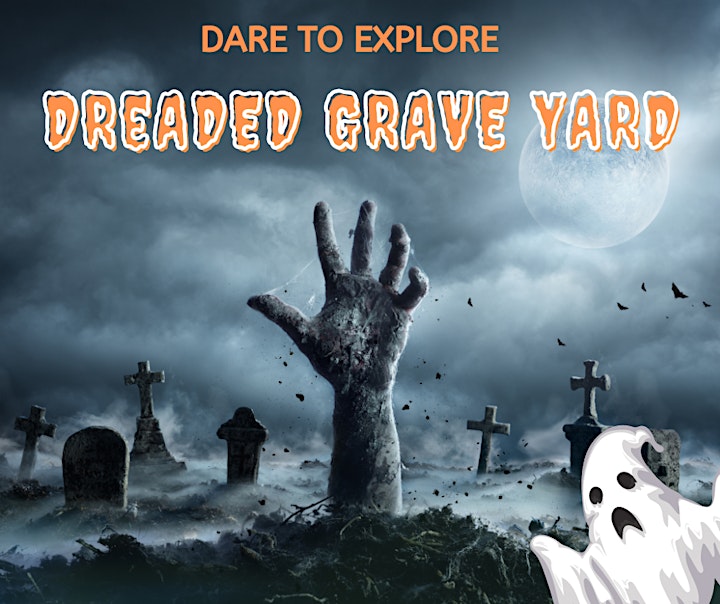 The Dreaded Grave Yard
Situated just beyond the entrance to the event, The Dreaded Grave Yard will be themed with props, lighting and effects. Children making just one wrong step will risk getting spooked from creatures who lurk in this dark area.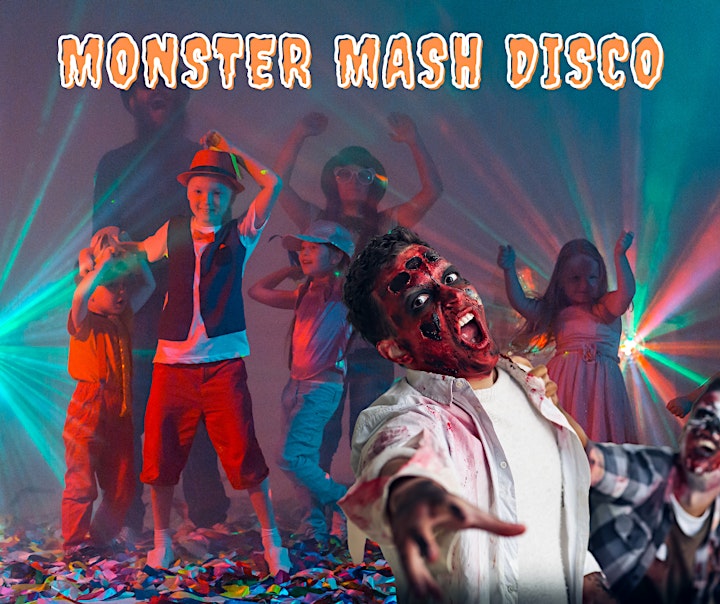 The Monster Mash Disco
Situated inside the Pavilion Bar area, DJ Ghosty will be playing all the Halloween Disco Classics for a 30 minutes session each hour. He will be supported with our resident Thriller Dancers, who will interact with the children on the dance floor, leading them with routines and judging who gets a prize for being the best dressed and best dancer. The Disco area will be impressively decorated for Halloween, also featuring Disco lights, Smoke, Bubbles, & UV lighting effects (UV novelties will be on sale outside the Disco)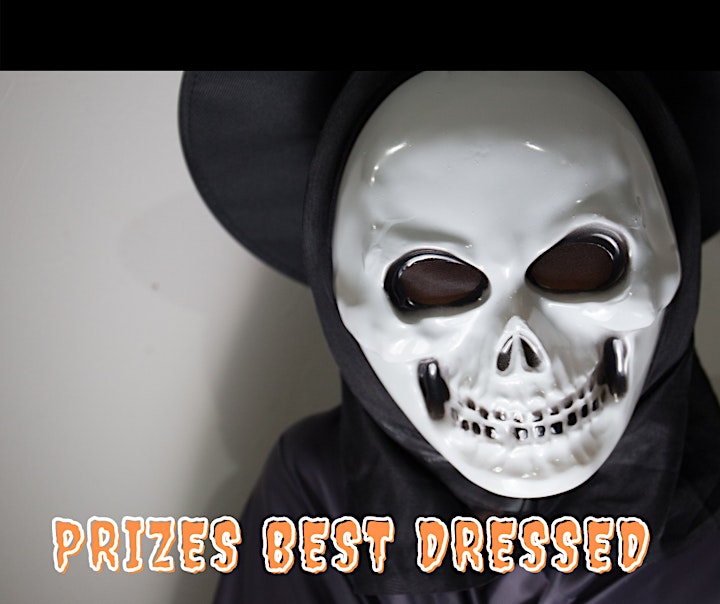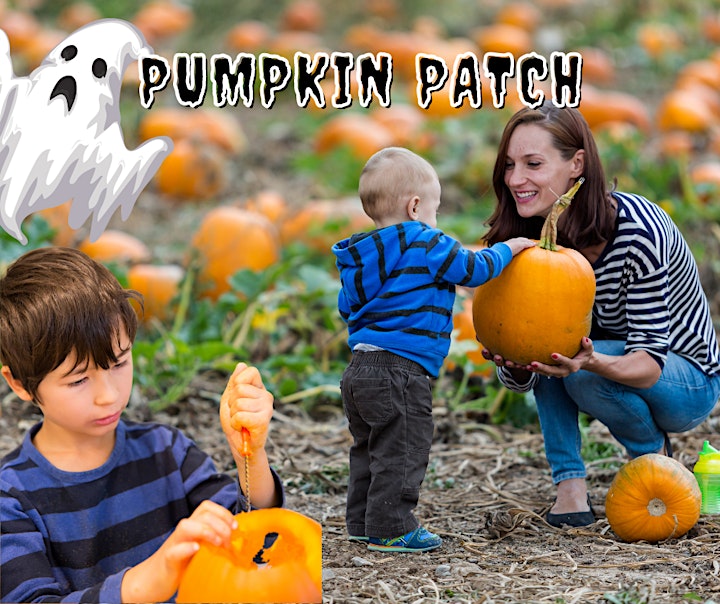 The Pumpkin Patch
A main feature of this spectacular event is the opportunity for children to explore our Pumpkin Patch set. Here they can choose their own Pumpkin and take it to carve, using the carving kits that are included. (The facility to Carve Pumpkins will require the assistance and supervision of accompanying adults). (A variety of optional pumpkin accessories will be available to purchase at one of our stalls).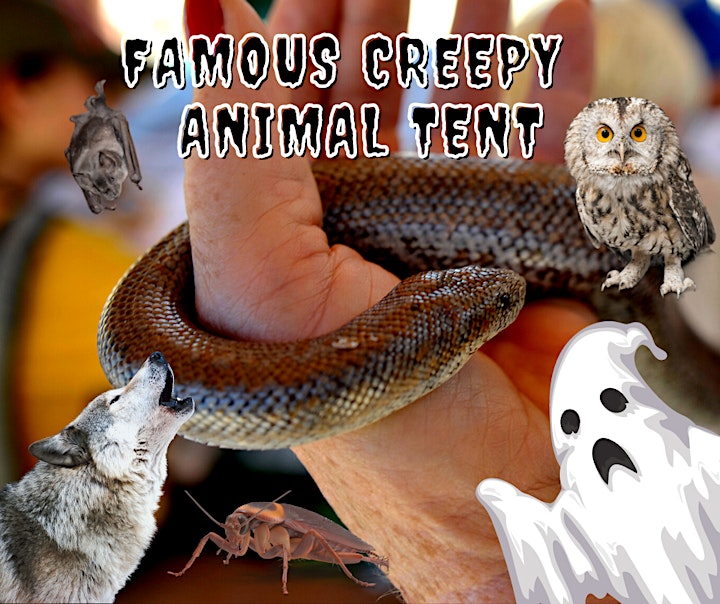 Famous Creepy Animal Tent
We are proud and honoured to have Animal Works, the Number ONE Animal supplier for TV and Film in the UK, and company founder and world renowned animal handler, Trevor Smith, to be part of our Spooky Halloween event. Inside our decorated Famous Creepy Animal Tent, Trevor and his team provide a unique opportunity to meet some of his Animal celebrities who have appeared in classics including Harry Potter and much more.
As you might guess for such an occasion, there won't be much too cute and fluffy here. Children will have the chance to get up close with creatures such as Bats, Rats, Snakes and Spiders. Trevor is even bringing one of his Wolves.
For the truly brave, there is also the chance to play his dare game, in which a participant places their hands in to a number of boxes in which they might touch something that feels pleasant or could be something like a nest of cockroaches or slithery snakes.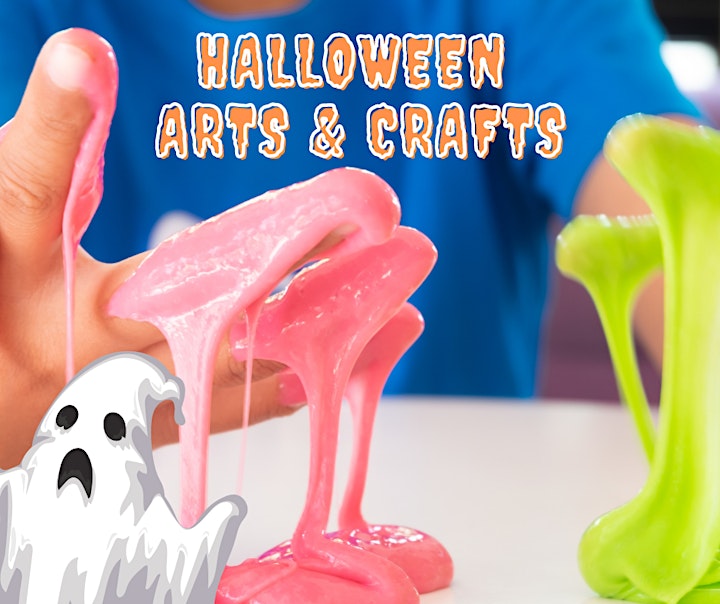 Halloween Arts & Crafts Zone
The activities available at our Halloween Arts & Crafts Zone will include Slime Making, Witchcraft Potion Making, Spooking Sand Art and Bead Jewellery Making. Within the same area, children can find Temporary Tattoos, Face Painting, Festival Glitter and UV Body Art.
NOTE: No need for children to arrive with halloween themed painted faces, as we have our own first class face painters at the event).
All options available from the stalls are individually priced as required. Those with All Inclusive Kids Tickets receive any two options from what is available in this area.
Sample of prices within the Halloween Arts & Crafts Zone:
Slime Making £5, / Witchcraft Potion Making £4, / Spooky Sand Art £5,
Halloween Bead Bar £5. / UV Face painting, Frightening Face Painting and Halloween Tattoos between £4 and £6.
Thriller Dancers
Our Thriller dancers will occasionally roam within the Event, taking any opportunity to surprise and scare unsuspecting guests.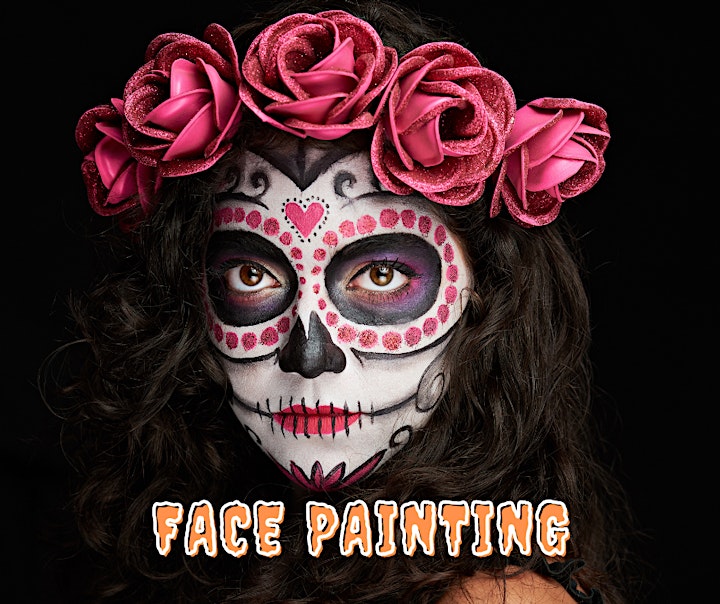 Food Stalls & Bar
Parents or guardians can enjoy a full bar, coffees, and of course pumpkin soup from the venue bar or outside food concession stalls.
Organiser of Spooky Halloween & Pumpkin Patch Family Weekend Rickmansworth SATURDAY
FamFest presents a range of unique afternoon or weekend festival experience for the family, at various idyllic picturesque locations around the South East of England These include IBIZA CHILL HOUSE with Brandon Block.
see website www.famfests.com for more info.