Description
This is your chance to spend a great day in the woods with Jill Swan of 'Treedomwoods Spooncarving' learning how to find, capture and fashion yourself a wooden spoon to take home for the kitchen.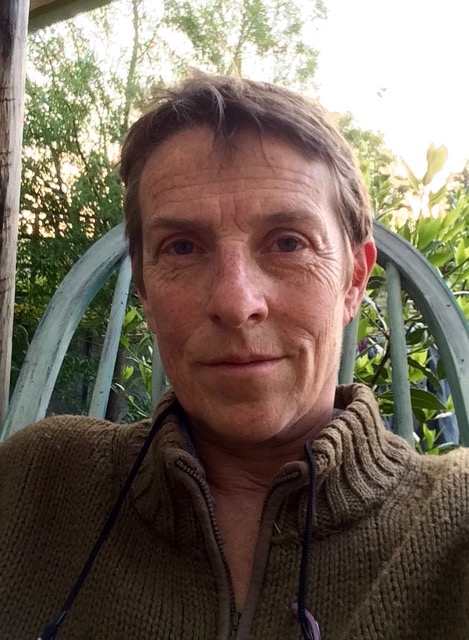 Jill Swan, your friendly spoon carving tutor, will come out of the woods to show you how to select, cleave and carve safely with only hand tools, the time-honoured way to kitchen utensil bliss. Never again will you have to excuse your poor choice of spoon at dinner time! Impress your friends with your sculptural skills and serve up supper with a spoon to be proud of.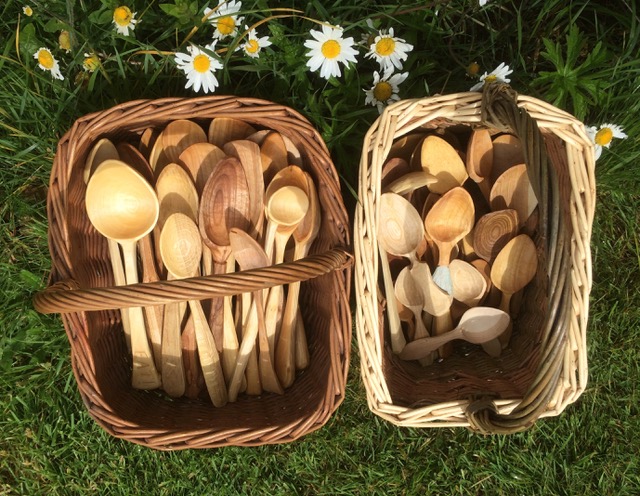 You do not neeed noisy machinery, you do not neeed expensive shop bought wood, this is a kitchen table craft that will bring deep satisfaction and years of woodchavings on the carpet. After this course every walk in the country will be seen through the eyes of a spoonmaker, every gnarled branch inspected for its potential, every friend with a woody garden visited when there is a bit of windy weather.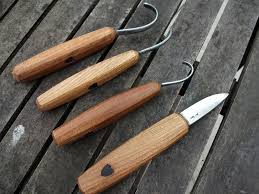 A short review by Imogen, who attended our Beginners' Spoon Carving last summer:
"I have had a fascinating, peaceful, meditative day in the woods, and I guess my yoghurt-weaving-while-doing-the-tree-asana hippie credentials are confirmed beyond any further doubt.

In the end I didn't whittle a spoon; I've made a prong-y thing (officially a butter knife but I never use them), a mallet, and a spatula. The last is unfinished, but as I now have a whittling knife, I can tidy it up in my own time.
I also have yet another interesting new bruise, from a bow saw this time. And I smell powerfully of woodsmoke.

What a day... there was nothing to be seen in any direction but green leaves and dark tree trunks, spring understorey growth, and sky. Nothing to be heard but the birds, the wind, the crackle of the campfire and our own voices. We spoke rarely, once each task was explained. We worked away, quietly and steadily and with great satisfaction; each focussing on his or her own projects, but all working together"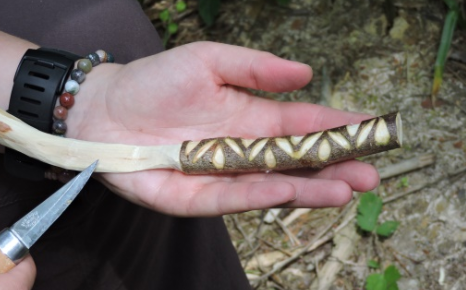 A relaxed and friendly whole day course. Knowledge of some basic whittling techniques would help as the day is more of an 'intermediate' than beginners course. (Call or email us and we can help with this). All tools provided but should you wish to bring any tools with you you would be most welcome. An apron or old clothes are advisable, and covered feet please. Price - £55. Tea and coffee are provided, please bring food to share for lunch. 9.30am-5pm. Tutors Jill Swann and Chad Roberts