2 hour spoon carving session , round a fire with storytelling and then burning into the wood with coals to make the dip in the spoon .
About this event
Make a spoon of love or just for your own self love !
All ages welcome from 6 upwards . Adults to !
Spoon carving has always been a gift of love and courting since ancient times , we will use cherry wood which is a beautiful soft wood to work with ...
Ancestral handicrafts are ancient skills , used by tribes all over the world to feed love and gratitude within their communities. Gift-sharing is the glue that bonds them together .
Crafting wood from our hands can be very rewarding and at least a great meditative practise to calm our minds , give us time to be with ourselves and To create beauty and art work that transcends our normal lives .
Join us please for this beautiful tradition.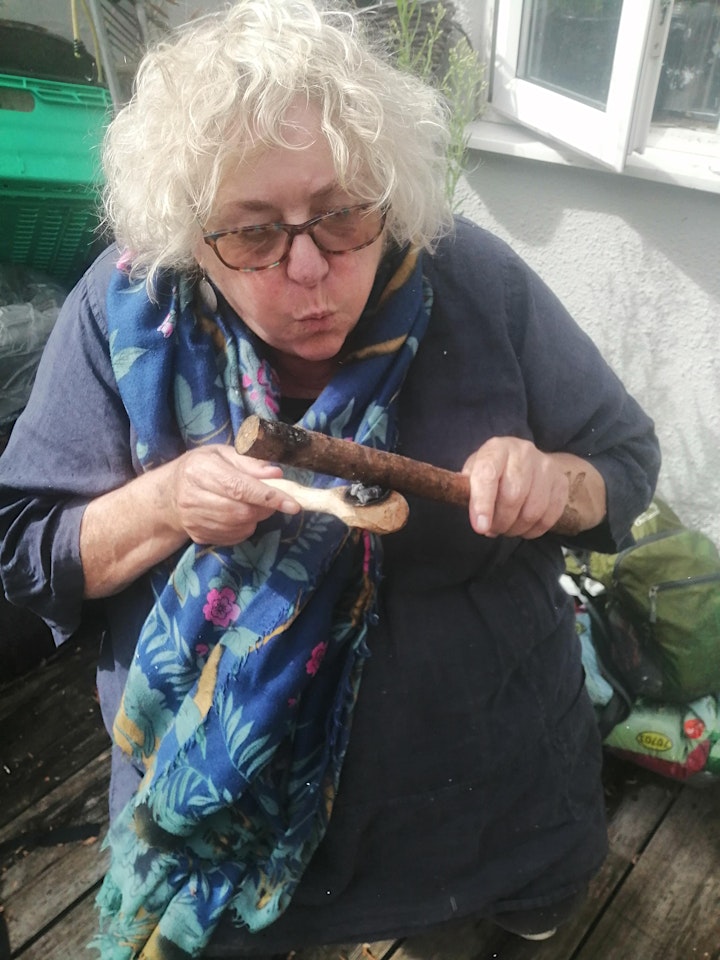 Organiser of Spoon Carving
Johnny tidd will deliver a series of courses from the basics up to advanced levels in many different primitive subjects , including, nature connection work , ecology , meditation , communing with the divine and with nature , indigenous law and principals of living in harmony with each other and this planet , bows , archery, spears , catapults , traps , baiting , coastal foraging , wild food , herbalism , tee i.d and usage , tracking, stone tools ,stealth movement, camouflage , stalking , bird language and hunting to name a few.. .
He has had an unquenchable thirst for this path for the last 7 years and can deliver expert advice on all these primitive subjects, he has lived in the jungles of Mexico and has studied all over the world, always pushing himself further towards being able to completely thrive in the wild.
Johnny has already worked in various survival schools in USA and UK assisting on a huge variety of courses and workshops.
Courses studied :
Tom Brown school in USA with renowned tracker for CIA and shamanic teacher .
Courses Johnny has studied :
Standard bushcraft
Advanced bushcraft
Native American storytelling
High speed survival
Philosophy 1,2
Advanced tracking and awareness
Guardians of ceremony
Wild food teacher training, 1 year training: : 2017 with Ffyona Campbell
3 years of Bow making at festivals .
Jon young coyote school : USA
Trained in bird language and kamana series 1
Rick Berry children of the Earth Foundation : 2014 USA for 1 week …Full teacher training for kids.
Trackways in uk : 2011
1 year course , in survival skills and bushcraft/shamanism
​