An event that comes to the entire sports community!
About this event
The aim of the Sports Forum 2021 is to disseminate innovations in European and global sports science, to share the latest research findings with researchers, students, politicians, stakeholders and practitioners in the field of sport.
The Sports Forum discusses issues relevant to the entire sports community, such as the impact of COVID-19 on sport, good governance in sport, innovations and digitalization in sport, athletes' nutrition, doping and corruption in sport, prevention of violence and social exclusion through sport and physical activity and etc.
Every year, internationally recognized sports scientists, and famous representatives of sports from various countries of the world and Europe!
This year, plenary speeches will be provided by the experts in sport from Netherlands, Great Britain, Germany, Denmark, Poland, Hungary, Australia, USA, Spain and Serbia.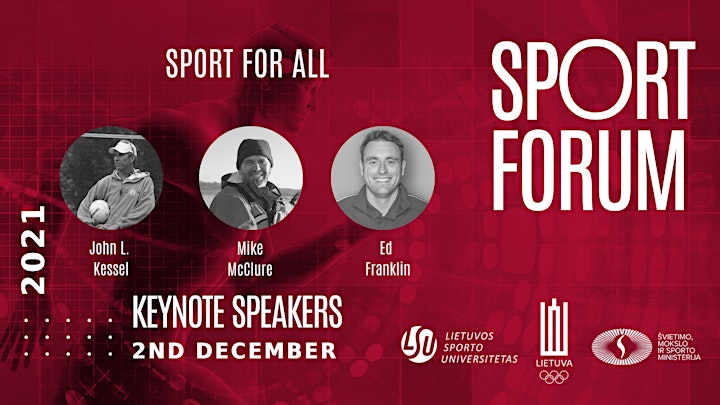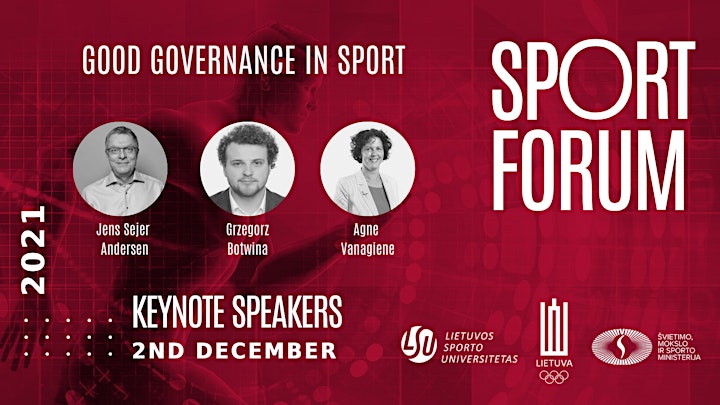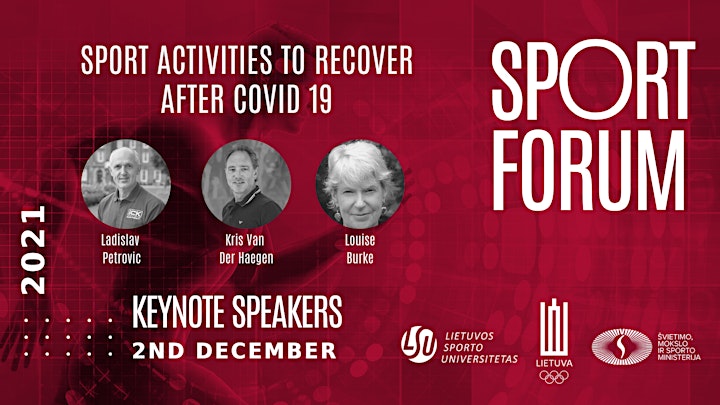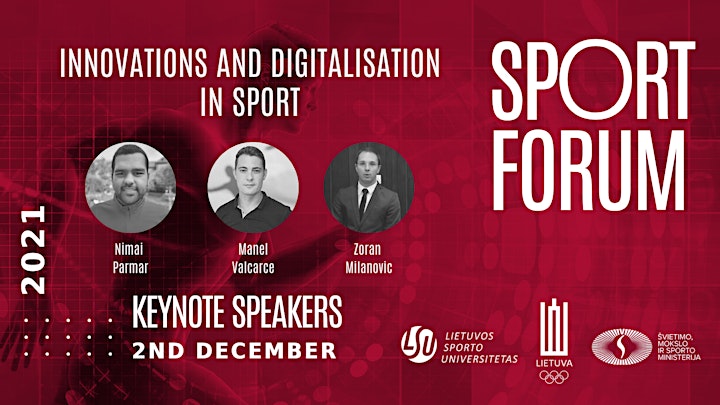 The annual event of the Sport Forum has been organized since 2019 by Lithuanian Sports University (LSU) together with the Ministry of Education, Science and Sports (MESS) and the Lithuanian National Olympic Committee (LNOC).
Visit the event website for more information on the Sport Forum https://www.lsu.lt/en/research/conferences/sport-forum-international-scientific-conference-2021/
For any questions, please get in touch at sportforum@lsu.lt
Organiser of SPORT FORUM 2021
Lithuanian Sports University (LSU), founded in 1934, is a specialized public higher education institution that has developed its unique traditions in sport, leisure and health sciences.
With its mission to contribute to the sustainable development of society through international-level research and academic excellence, LSU is known as a leading academic and research center in sports science in the Baltic Sea region. Starting with the enrolment of 100 students, the LSU has developed and expanded over the years and decades into an institution with nearly 2000 students.
The LSU offers 19 degree study programmes at all three study cycles (7 undergraduate, 10 Master's and 2 PhD), mainly in sport science, where studies, research and practice are closely interconnected. Among the LSU graduates, there are many distinguished scientists, world-renowned coaches, famous athletes, and prominent public figures.