SportBite FULL AUTUMN-WINTER 2020 SCHEDULE meetings and recordings (6 day access)
About this Event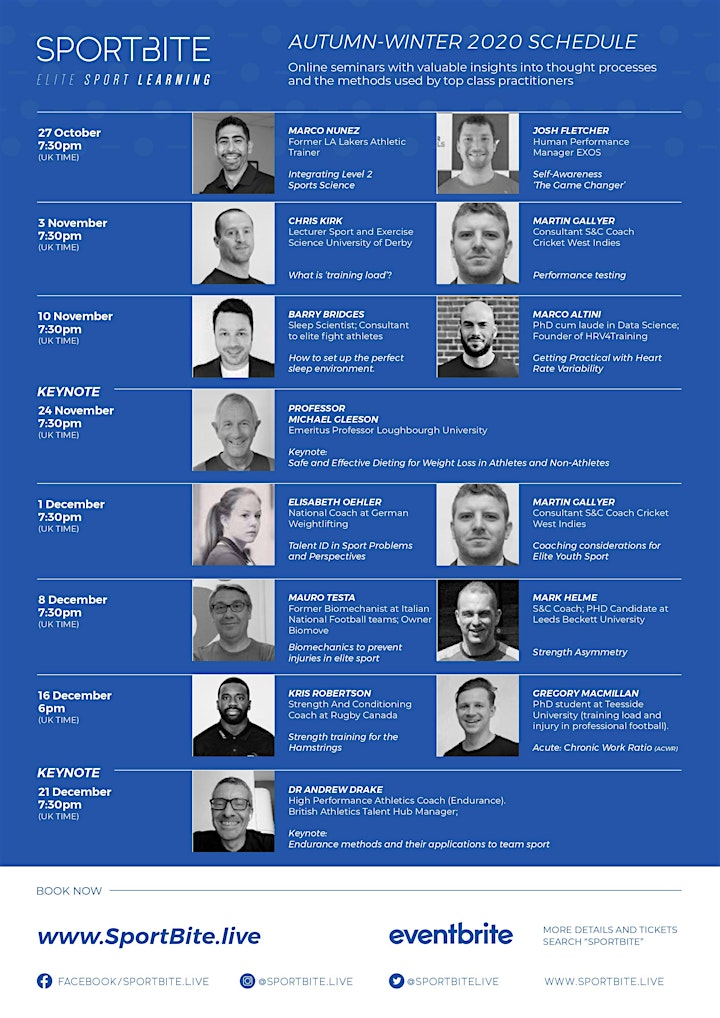 This is the Full SportBite Autumn-Winter Series:
- 8 Days (each estimated to be about 1 hour)
- 14 Expert Speakers
- 12 SportBite Short Presentations
- 2 Keynote Presentations
- Access to the Live Meetings and the Recordings (6 Day access to after each event)
2 hours before each event you will receive an Eventbrite email with the meeting links. After each event the recording will be available on the online event page for 6 days.
Tickets for the full event are for the Live Meeting and Access to the recordings (6 day access). Tickets are also available for each day separately here where there are some free streams, recording add-ons and Live meeting options.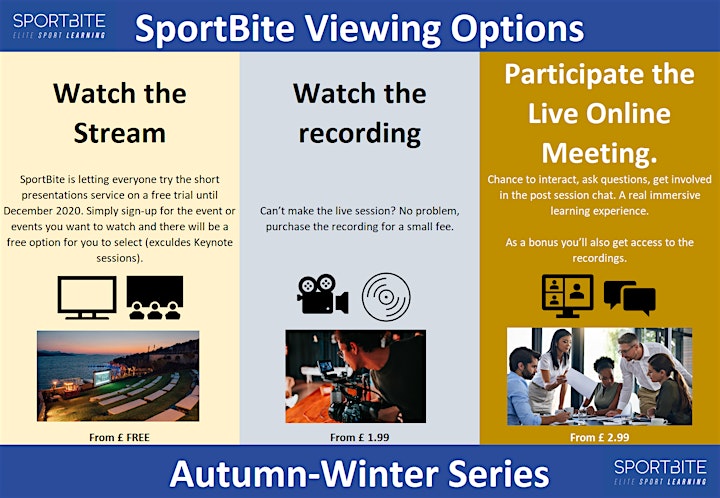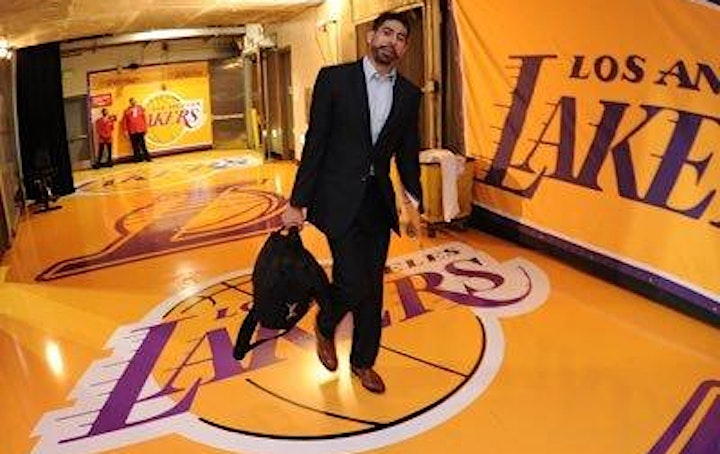 Marco Nunez, MS, ATC, CSCS
LA Lakers Athletic Trainer 2008-2019
Marco has been involved in elite sport for over 20 years, of which over half of this time has been with LA Lakers. Anyone who has seen Marco's work would testify of his knowledge and passion for sport performance. We look forward to learning from Marco about his new and innovative methods to enhance performance and reduce injuries.
"Integrating Level 2 Sports Science"
Marco presents on how Sport Science can use in-game monitoring of muscular output and compensations/discrepancies to monitor athletes in real-time ('the next level').
Josh Fletcher
Human Performance Manager EXOS (Romania)
Josh has been in elite sport for the last 10 year in a variety of roles. His employment has included English Institute of Sport (UK), Bradford Bulls (UK), Rotherham Titans (UK), Aspire Institute of Sport (India) and EXOS (Romania).
"Self Awareness 'The Game Changer'"
Josh presents on Self-Reflection a very underused tool. We constantly assess our athletes but do we even know where to start when assessing ourselves? For many this information will be a game changer to their practice.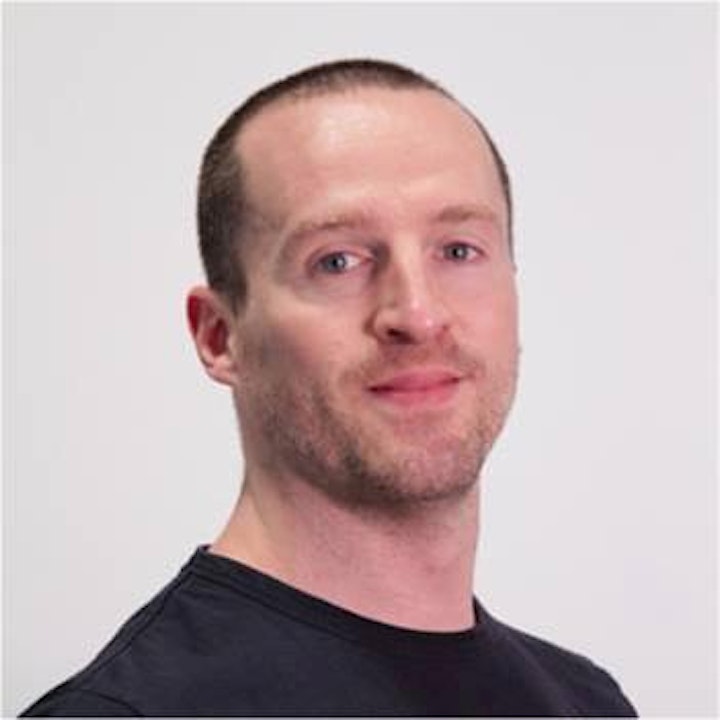 Chris Kirk
Derby University Lecturer in Sport Science; S&C Coach; PhD researching load monitoring in MMA athletes
Working in sport science for 14 years as a lecturer, S&C coach and researcher. Worked with a range of sports including rugby, taekwondo, American football, Olympic weightlifting and MMA, with athletes ranging from 16 - 40+ years. Currently an Associate Lecturer of Sport Sciences at the University of Derby, a PhD researcher at Liverpool John Moores University and runs his own sport science consultancy, Altius Sports Performance based in Lancashire, UK. His current research is on the training loads of MMA athletes.
"What is 'training load'?"
This talk will introduce the basics of internal and external load from a coach's perspective, and discuss why these are so important to ensuring an athlete peaks at the right time to perform at their best.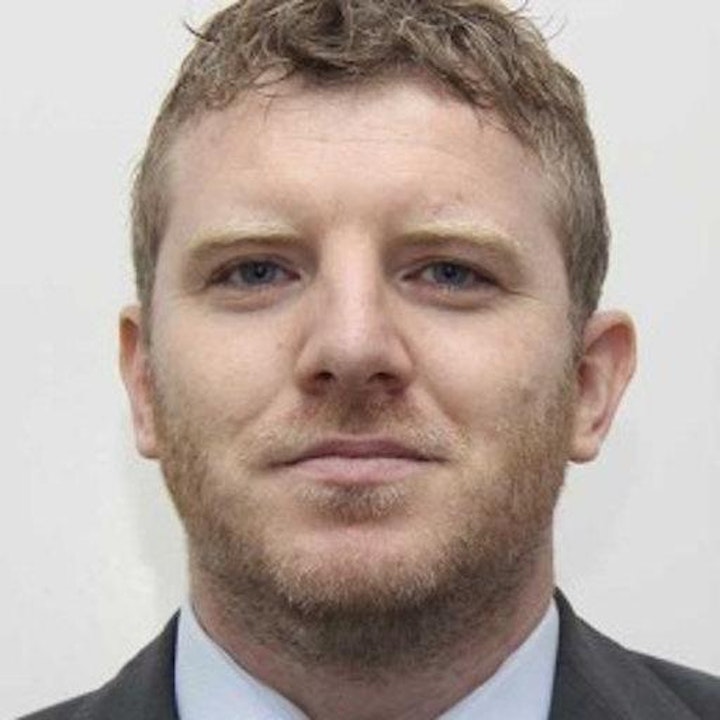 Martin Gallyer
Cricket West Indies Consultant Strength and Conditioning Coach
Martin's athletes have included talented youngsters through the talent pathway to elite sport with a number of athletes representing their country (GB, England, Wales, Ireland, West Indies, Trinidad, Guyana and Hungary). Many young athletes Martin has coached have gained professional contracts in Cricket, Football and Netball. Martin has been to two world cups as S&C Coach, the first during 2010 Senior T20 Cricket World Cup. His second World Cup was the recent 2020 U19 ODI Cricket World Cup with Cricket West Indies whom he is currently a consultant S&C coach.- Martin's LinkedIn: @martingallyer
"Performance S&C Testing"
The presentation takes a look at a practitioners view of performance testing. Why do it? Is it necessary? Protocols? Limitations? Predictive vs Measured? Can we trust the results, or how much can we trust the results (error)? and many other applied issues.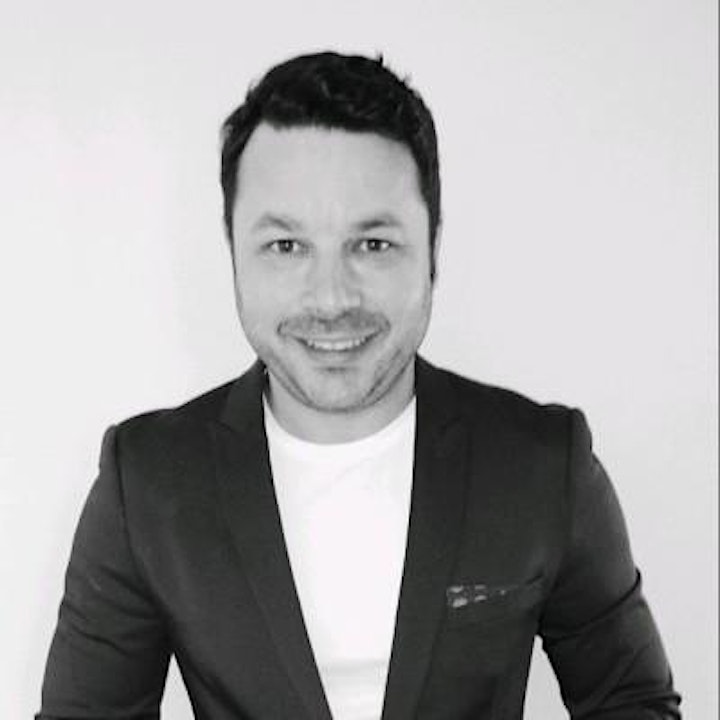 Barry Bridges
Sleep Specialist (Esports; Pro fighters; Sleep Consultant)
Barry is based in South Africa, Cape Town where he is a qualified Sport Scientist and Internationally Certified in Sleep Science, Sports Performance, Golf Fitness and FMS Screening. Barry has 14 years experience in the field including: Golf fitness for professional Golfers, Soccer Strength & Conditioning, Corporate Wellness, Sleep Coaching and Esports Performance Coaching.
- Barry's twitter: @barrysleepcoach
"Setting up the Sleep Environment"
As expected in the title of this presentation Barry presents on how to set up the best sleeping environment for you. Sleep along with nutrition is the main recovery method. A good sleep environment is key to getting a good nights sleep.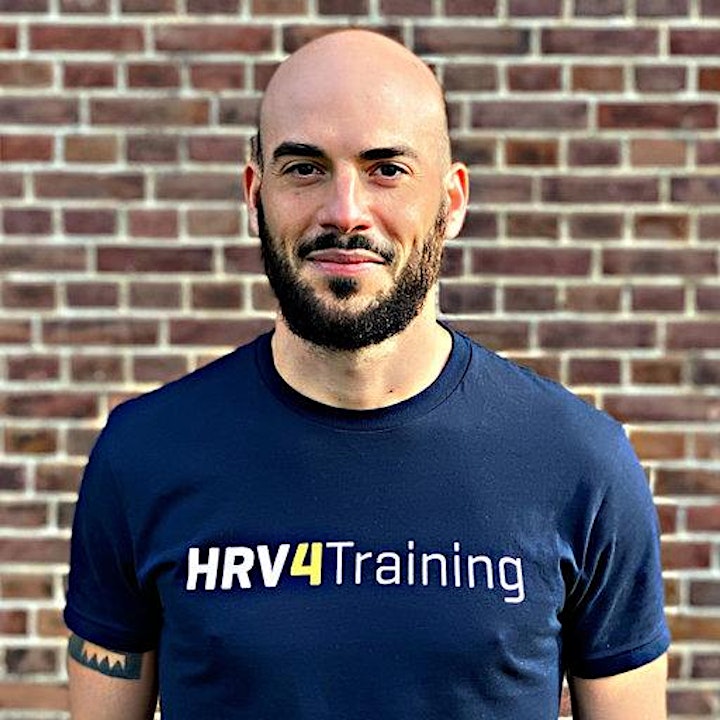 Marco Altini
Founder of HRV4Training; Data Science Advisor at Oura; Guest Lecturer at Vrije Universiteit Amsterdam (Physiology section of the Department of Human Movement Sciences).
A scientist and developer mainly working at the intersection between health, technology and performance. PhD (cum laude) in Data Science and a MSc (cum laude) in Computer Science Engineering as well as another MSc (also cum laude) in Human Movement Sciences, with a specialization in High Performance Coaching.
Started HRV4Training in 2012, making it a tool that is today trusted by more than 100 000, including Olympic medalists and Professional teams. HRV4Training is a mobile platform using advanced signal processing and data analytics to measure physiology and quantify stress, helping athletes of all levels to better balance training and lifestyle stressors to improve performance.
"Heart Rate Variability (HRV)"
The variability of your heartbeats is a direct window into your nervous system. Everything you do training and lifestyle (stressors) can affect your HRV score. Marco presents HRV as a tool for monitoring your readiness and examples of how HRV can be affected by a variety of stressors.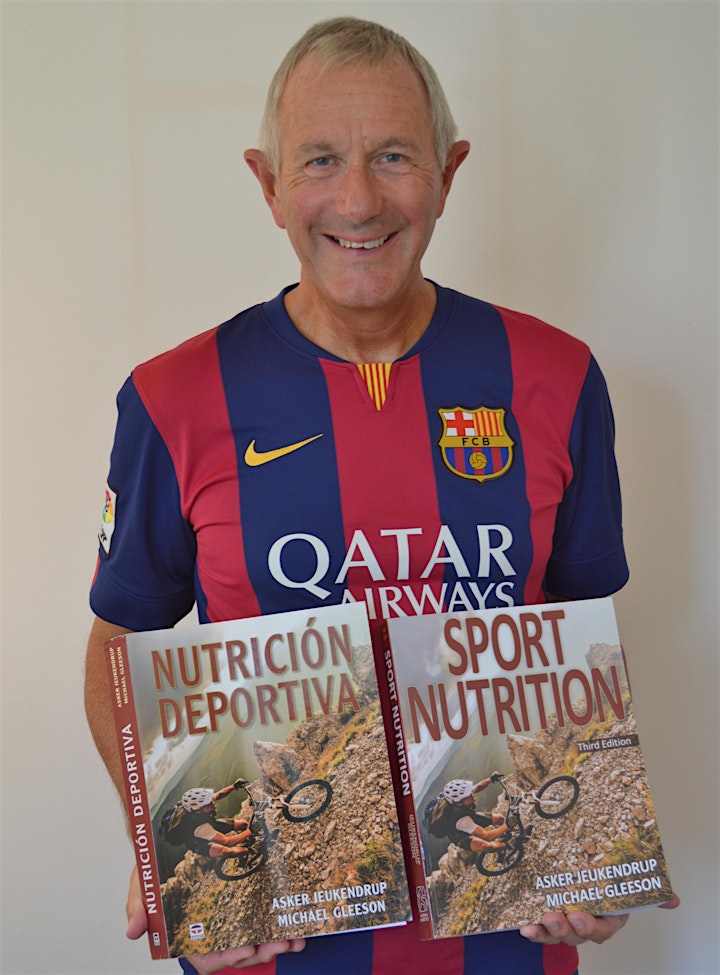 Professor Michael Gleeson
Loughborough University; Consultant to UEFA and many Elite teams and athletes.
An Emeritus Professor from Loughborough University. Expert in metabolism, nutrition, exercise, physiology and fitness with PhD Diet and exercise metabolism and 40 years experience of teaching, research and writing (retired 2016). Professor Gleeson has authored over 200 publications in peer-reviewed science and medical journals and over 30 chapters in various science and medical books. He is coauthor of numerous highly-rated books about exercise, metabolism, nutrition and immunology and now an author of books providing comprehensive, evidenced-based advice on healthy lifestyle behaviors and weight loss.
Former President of the International Society of Exercise and Immunology and a Fellow of the European College of Sport Science and the British Association of Sport and Exercise Sciences. He has provided advice on minimizing risks of infection and nutritional strategies to improve performance and maintain health for the English Institute of Sport and several English premier league football clubs, including Leicester City FC.
- Personal website: https://sites.google.com/view/prof4health/home
"Safe and Effective Weight Loss for Athletes and Non-Athletes"
As expected from the title Professor Gleeson presents an experts view of weight loss for athletes and non-athletes. Because of the financial gains that can be made by often unscrupulous or uneducated companies/coaches/'nutrition experts' there can be a tendency for misleading information and exaggerated or unsubstantiated claims. This can leave the person who needs help to suffer the task of wading through all this baloney without getting any results (often left disheartened having 'tried everything'). Professor Gleeson presents an evidence based approach whereby his recommendations and protocols have actually been proven. He will also be available for questions and advice for those at the live meeting.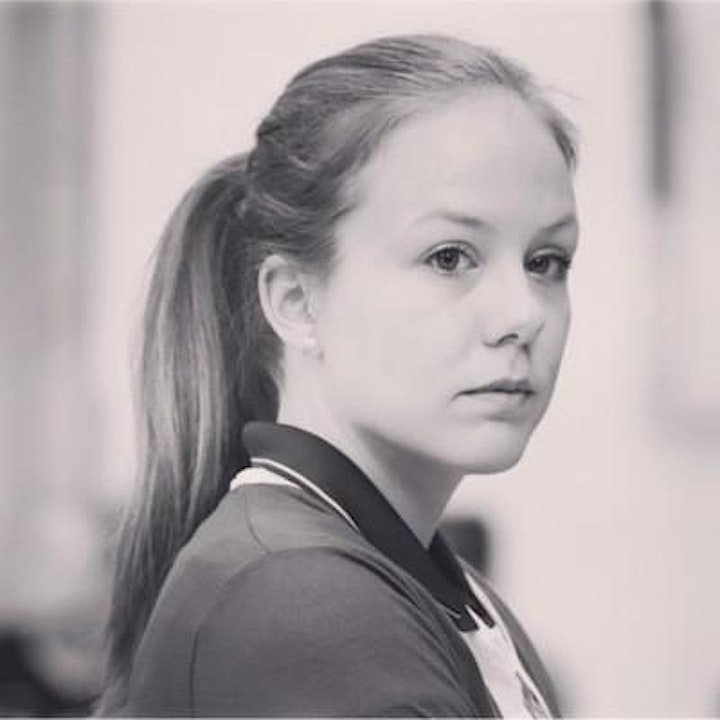 Elisabeth Oehler
Coach at German Weightlifting; Head of Talent Identification Program
Competed in weightlifting at National Level and also did Powerlifting competitions. Since 2018 Elisabeth has been coaching at the German Weightlifting Federation. She is responsible for identifying and recruiting young talents for Olympic Weightlifting. A large part of this role is strategic and conceptual work in the fields of talent identification, crossover athletes and long-term athlete development on National Level.
- Elisabeth's website: www.eo-performance.com
"Talent ID in Sport Problems and Perspectives"
The presentation will cover current issues of talent identification in sports and discuss problems and perspectives. The idea of talent identification is actually great: We want to find out an athlete´s potential for success in elite sports as early as possible, so we can focus our elite resources on the "future Olympic or World Champion"... But are we really able to predict sporting excellence for a specific sport in youth athletes? Does talent identification build barriers for sports participation and supports early specialization?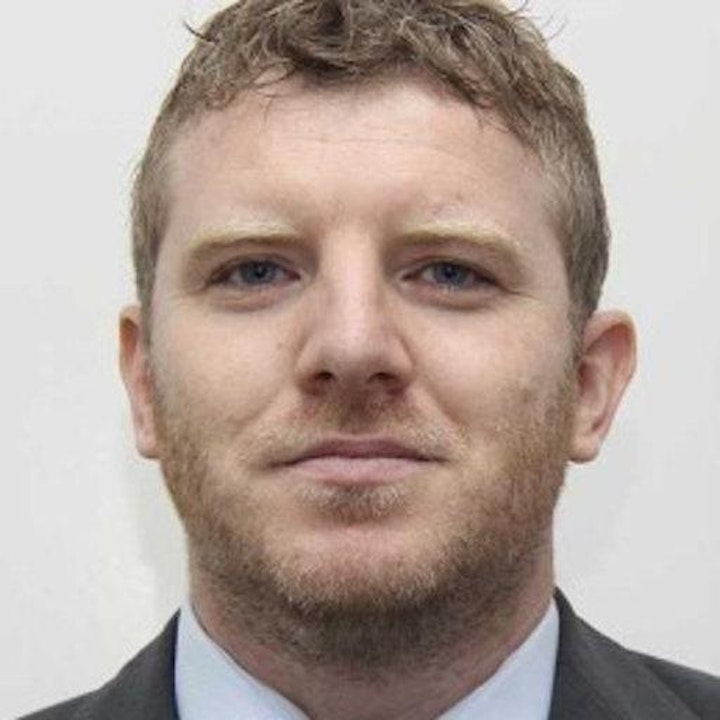 Martin Gallyer
Cricket West Indies Consultant Strength and Conditioning Coach
Martin's athletes have included talented youngsters through the talent pathway to elite sport with a number of athletes representing their country (GB, England, Wales, Ireland, West Indies, Trinidad, Guyana and Hungary). Many young athletes Martin has coached have gained professional contracts in Cricket, Football and Netball. Martin has been to two world cups as S&C Coach, the first during 2010 Senior T20 Cricket World Cup. His second World Cup was the recent 2020 U19 ODI Cricket World Cup with Cricket West Indies whom he is currently a consultant S&C coach.
- Martin's LinkedIn: @martingallyer
"Coaching Considerations for Elite Youth Sport"
The presentation looks at some key issues that crop up in elite youth sport looking from an S&C perspective. Is it fair to compare athletes by age? What exercises can young athletes do (or not do)? How to communicate testing results or training sessions to coaches and disseminate information.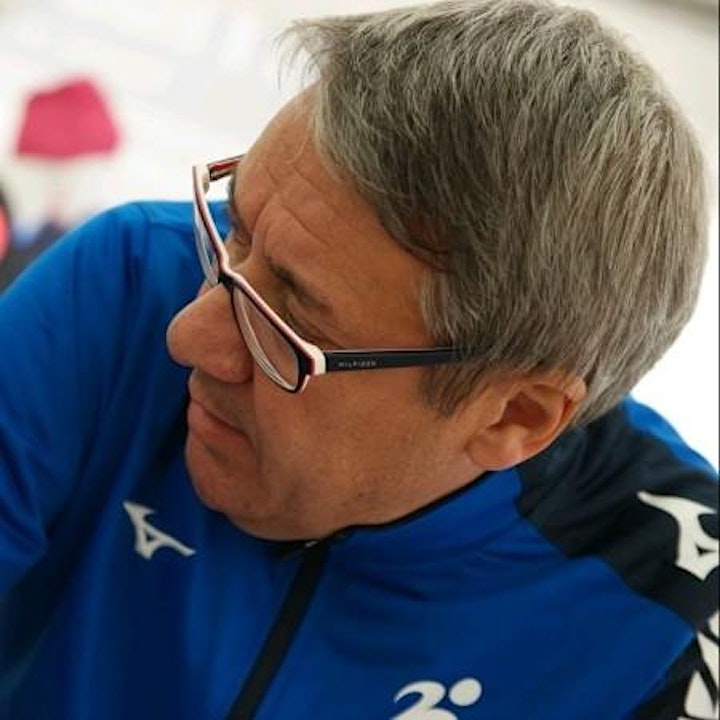 Mauro Testa
Former Biomechanist at Italian National Football teams; Owner Biomove
Worked with many Elite Football teams as a Biomechanist including Italian National Teams, and Serie A teams: Sampdoria, Parma, Bologna. Has also worked with companies to produce innovative products and solutions such as:
- Athletics Track. Developed a new athletics track for the Olympic Games in Beijing 2008 for the company Mondo Spa. This track had 36 records and zero accidents and was used again for the IAFF World Championships 2011 in Korea and by the International Olympic Committee for the London 2012 games.
- Footwear. For health produced by Dr. Scholl's; For comfort for Clarks (UK); For sport specific purposes (Football, Tennis and Running) for Lotto Spa; Ski boots and sneakers for Head; Ski boots and skis for Dolomite and Nordica,.
- Car seat for Ferrari.
- Motorcycle helmets for Nava Agv.
- Equipment for trekking for TECNICA.
- Backpack with considerable importance on back problems, by Giochi Preziosi.
- Mattresses and Pillows. Developed for Permaflex and Eminflex a new line of ergonomic mattresses and pillows.
- Consultant for Artsana where he developed new products for the brand Chicco, directed to the development of child's motor skills; shoes, toys(Ergo line), clothing etc.
- Developed a new floor and new balls for rehabilitation.
- Mares – Geox – Italian Federation on Boxing.
"Biomechanics to Prevent Injuries"
Mauro gives an insight on how Biomechanics can be used to prevent injuries in non-invasive ways while athletes perform their normal tasks. The information is extremely practical and applied in nature.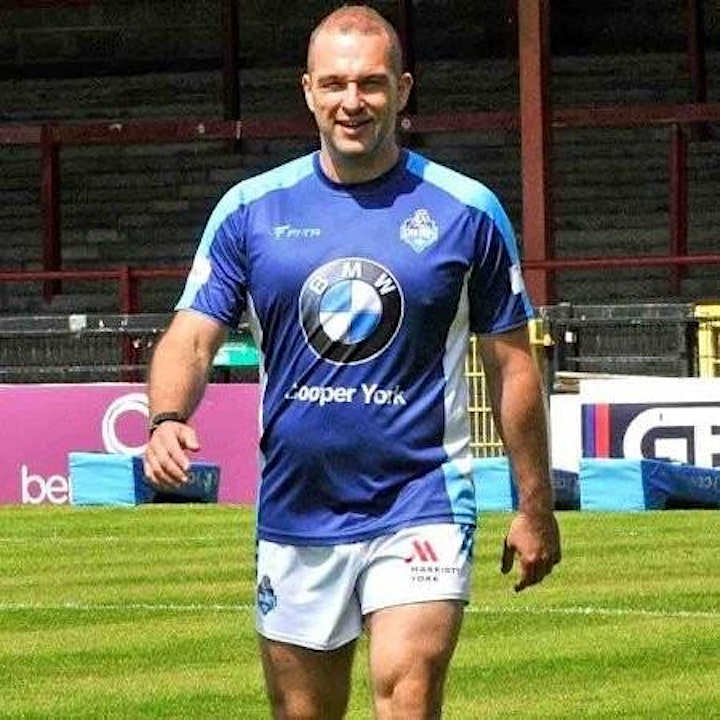 Mark Helme
S&C Coach; PHD Candidate at Leeds Beckett University (Strength and Power Asymmetry)
Worked in the field of Strength & conditioning and Sport science for over 15 years, primarily with Rugby League players, but have experience with a wide range of different sports and age ranges. Alongside the S&C work Mark has spent the previous 13 years in Further Education most recently becoming a Graduate Teaching Assistant and PhD Student at Leeds Beckett Univeristy. Main area of research is the strength and power imbalance in lower limbs, specifically in Rugby League Players.
Accredited S&C coach with the United Kingdom Strength and Conditioning Association (UKSCA), obtained in 2007. Most recent coaching role is lead S&C for York City Knights RLFC who play in the Rugby Football League championship.
Passionate about the integration of coaching experience and research activity and how they both should inform each other.
"Strength Asymmetry"
The awareness and study of Strength Asymmetry is a new field. Mark got into this research to find answers that the current research was not yet yielding. Mark presents some key findings from in research and practical applications for coaches.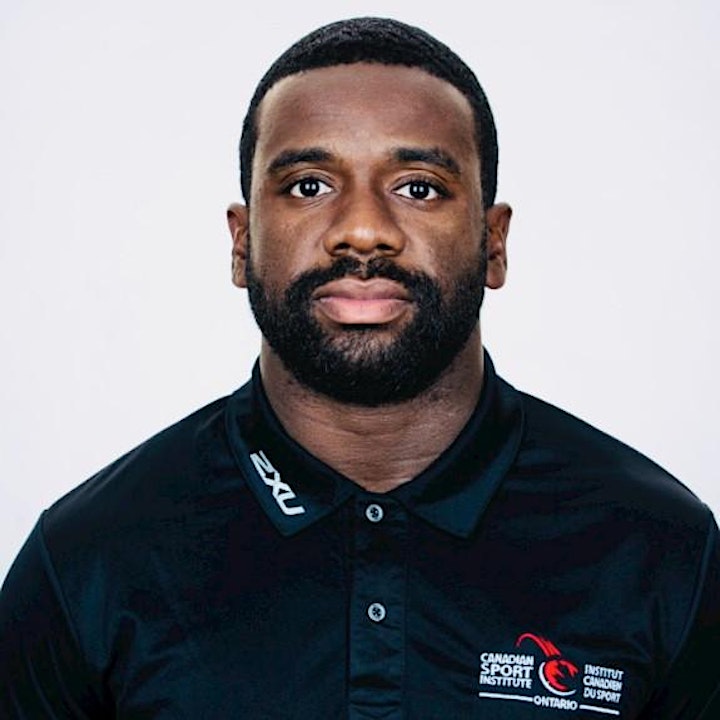 Kris Robertson
Strength And Conditioning Coach at Rugby Canada
Kris is a former professional athlete of the Canadian Football League (CFL) being drafted by the Winnipeg Blue Bombers 11th overall in the 2013 draft. Kris is now a Certified Strength and Conditioning Specialist with the NSCA. He has worked with Toronto Argonauts of the CFL and athletes from a broad spectrum of sports such as swimming, hockey, basketball, judo, soccer and his current role as Strength and Conditioning Coach with Rugby Canada.
"Strength Training for the Hamstrings"
Hamstrings are one of the many constructs we still have yet to figure out in the sport science and sport medicine world. Athletes are still injuring their hamstrings at an alarming rate even though we have a great deal of research in the field. The purpose of this article is to break down some of the research used to determine the reasoning and methods Chris uses to develop robust athletes. The methodology presented is not the golden ticket that has prevented all hamstring injuries, but more of a use of the literature as well as Chris's own experiments to determine best practice.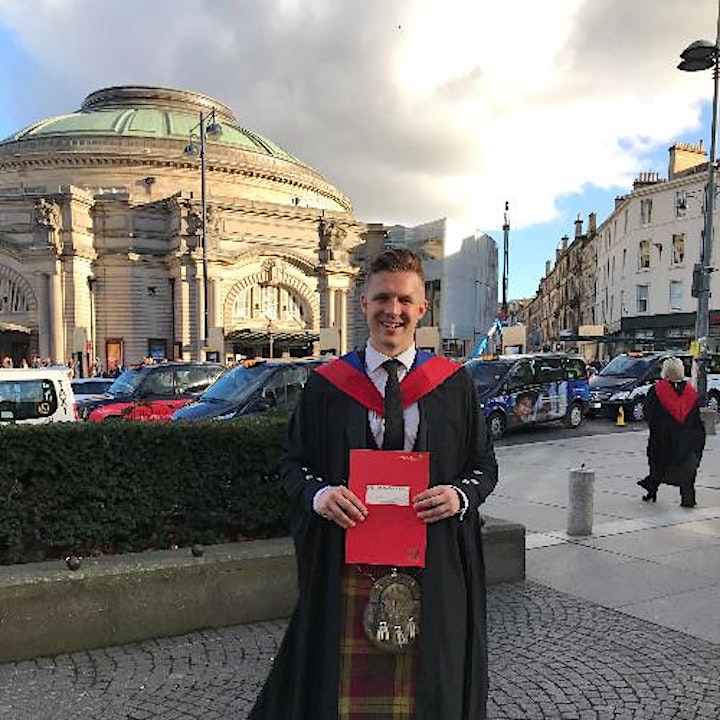 Gregory MacMillan
PhD student at Teesside University (training load and injury in professional football)
Second year PhD student at Teesside University examining Training Load and injuries in professional football under the supervision of Prof. G. Atkinson, Prof. A. Batterham and Mr. P. Chesterton. Research interests include load monitoring, injury prevention and study quality.
"Acute: Chronic Work Ratio (ACWR)"
One area of training load monitoring that has become very popular is the Acute:Chronic Workload Ratio (ACWR). This commonly used approach attempts to normalise an acute spike in load relative to prior chronic loads. In this presentation, I will introduce the ACWR as a metric and the issues surrounding it.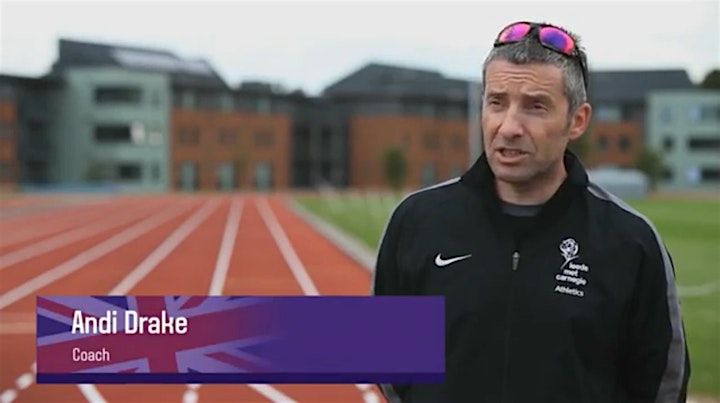 Dr Andrew Drake
High Performance Athletics Coach (Endurance); British Athletics Talent Hub Manager;
Wealth of academic and practical experience in Endurance, including holding a related PhD on elite performance race walking. Personal coach to athletes who have competed at Olympic, World and Commonwealth level and 18 years competing for GB & NI including at the European Championships and Commonwealth Games.
"Endurance methods and their applications to team sport"
Endurance is not just 'getting a sweat' there are many different modes and methods for developing conditioning. Andi's experience and research in endurance sport gives him the ideal platform to decide what type of training to do and when to do it to gain the most effective and useful adaptations.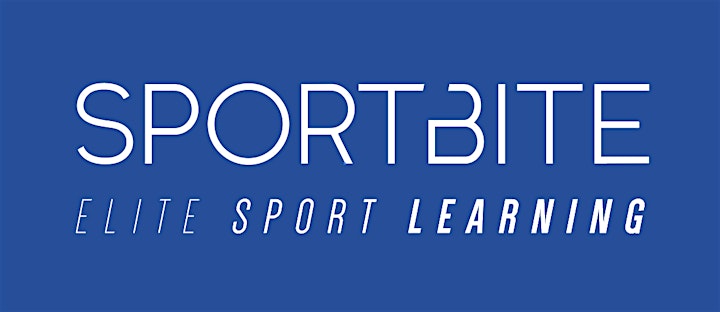 SportBite is about sharing knowledge from practitioners such as Elite Coaches, High-Performance Support Staff, Professors, Dr's and PhD students in a digestible format with plenty of take home messages.
You can subscribe to the newsletter to be the first to hear about free tickets or offers.
Regular SportBite Online Events:
- Short Presentations. Typically a short concise 8-12 min presentation followed by Discussions, Q&A and plenty Presenter-Audience interaction to get the most out of the learning experience.
- Keynote presentations. A SportBite Keynote is a longer keynote session on a topic, for example a 60 min session on a topic.
- Coaching 'Tearoom Chat'. An informal chat with an expert over a cup of tea or orange juice (or something stronger based on your preference). Talking and sharing experiences from elite sport.
We are always happy to help so feel free to contact us using: events@sportbite.live
For more information about SportBite and upcoming events visit: www.sportbite.live
Date and Time
Location
Refund Policy