SportBite Short Presentations: Mauro Testa (Biomove)- Biomechanics to Prevent Injuries Mark Helme (S&C & PhD candidate)- Strength Asymmetry
About this Event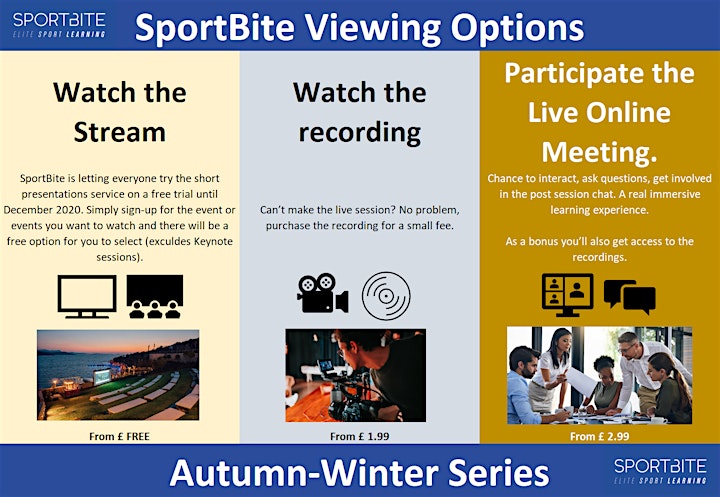 This is a SportBite Short Presentation Event meaning typically short concise 8-12 minute presentation followed by Discussions, Q&A and plenty Presenter-Audience interaction to get the most out of the learning experience.
Guide schedule
7:00 - 7:25 PM. Log into the Eventbrite Online Event Page 5-30 mins early to avoid problems with last minute logging on and avoid missing part or all of the event. If you have a ticket with access to the live meeting enter the meeting using the name on your ticket.
7:30 PM. Event (Recording/Live Meeting/Stream) start. Introductions.
7:35 PM. Start of first presentation. Total time 20-30min including presentation, discussions and Q&A.
8:05 PM. Start of second presentation. Total time 20-30min including presentation, discussions and Q&A.
8:35 PM. End of Recording and end of Stream.
8:35 PM. After chat (Live meeting only). Typically after the recording is a part where the recordings are off and people can 'chew the fat' 'talk shop' and have a nice relaxed chat between presenters, audience and host. Presenters and audience are free to stop behind as little or as long as they like. This can be a great 'campfire' or 'tearoom' chat where wise words are exchanged in a relaxed environment.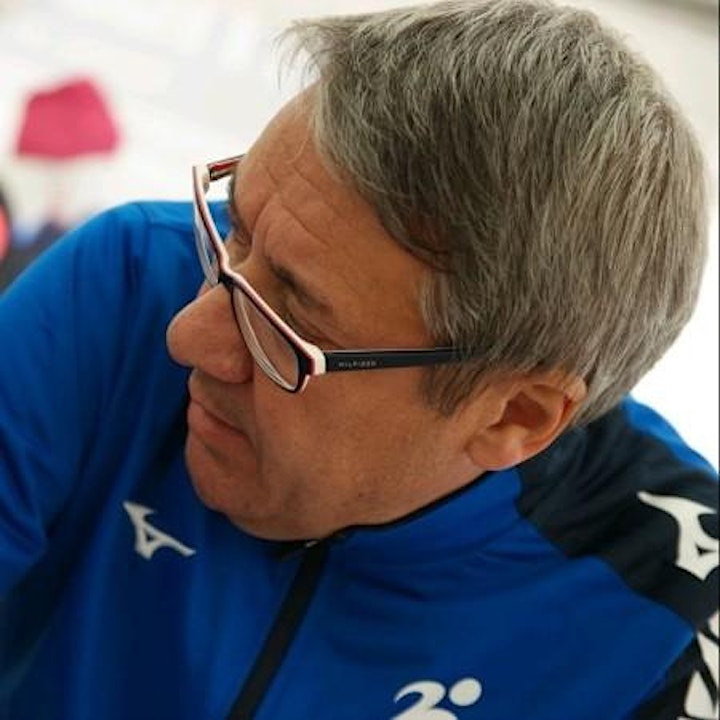 Mauro Testa
Former Biomechanist at Italian National Football teams; Owner Biomove
Worked with many Elite Football teams as a Biomechanist including Italian National Teams, and Serie A teams: Sampdoria, Parma, Bologna. Has also worked with companies to produce innovative products and solutions such as:
- Athletics Track. Developed a new athletics track for the Olympic Games in Beijing 2008 for the company Mondo Spa. This track had 36 records and zero accidents and was used again for the IAFF World Championships 2011 in Korea and by the International Olympic Committee for the London 2012 games.
- Footwear. For health produced by Dr. Scholl's; For comfort for Clarks (UK); For sport specific purposes (Football, Tennis and Running) for Lotto Spa; Ski boots and sneakers for Head; Ski boots and skis for Dolomite and Nordica,.
- Car seat for Ferrari.
- Motorcycle helmets for Nava Agv.
- Equipment for trekking for TECNICA.
- Backpack with considerable importance on back problems, by Giochi Preziosi.
- Mattresses and Pillows. Developed for Permaflex and Eminflex a new line of ergonomic mattresses and pillows.
- Consultant for Artsana where he developed new products for the brand Chicco, directed to the development of child's motor skills; shoes, toys(Ergo line), clothing etc.
- Developed a new floor and new balls for rehabilitation.
- Mares – Geox – Italian Federation on Boxing.
"Biomechanics to Prevent Injuries"
Mauro gives an insight on how Biomechanics can be used to prevent injuries in non-invasive ways while athletes perform their normal tasks. The information is extremely practical and applied in nature.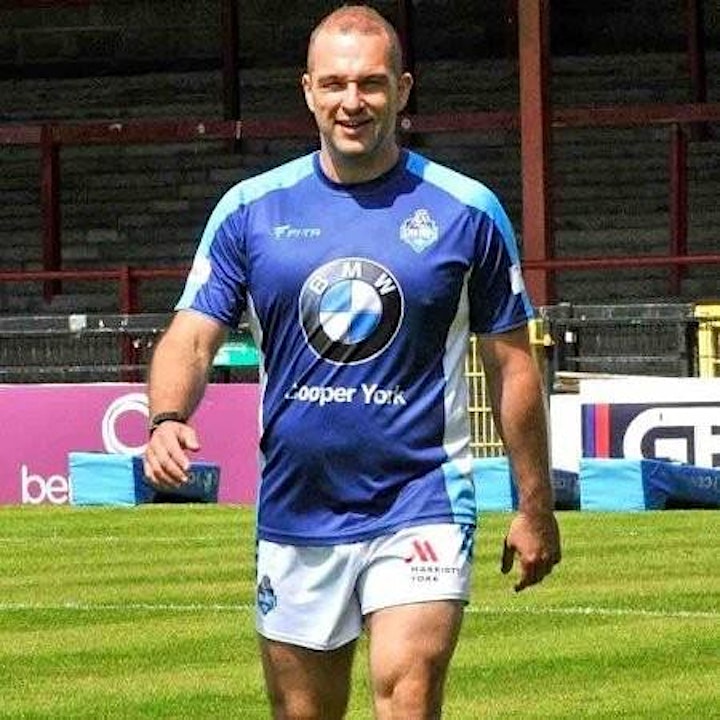 Mark Helme
S&C Coach; PHD Candidate at Leeds Beckett University (Strength and Power Asymmetry)
Worked in the field of Strength & conditioning and Sport science for over 15 years, primarily with Rugby League players, but have experience with a wide range of different sports and age ranges. Alongside the S&C work Mark has spent the previous 13 years in Further Education most recently becoming a Graduate Teaching Assistant and PhD Student at Leeds Beckett Univeristy. Main area of research is the strength and power imbalance in lower limbs, specifically in Rugby League Players.
Accredited S&C coach with the United Kingdom Strength and Conditioning Association (UKSCA), obtained in 2007. Most recent coaching role is lead S&C for York City Knights RLFC who play in the Rugby Football League championship.
Passionate about the integration of coaching experience and research activity and how they both should inform each other.
"Strength Asymmetry"
The awareness and study of Strength Asymmetry is a new field. Mark got into this research to find answers that the current research was not yet yielding. Mark presents some key findings from in research and practical applications for coaches.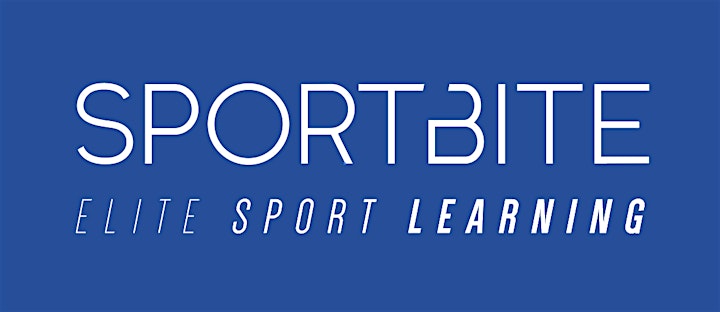 SportBite is about sharing knowledge from practitioners such as Elite Coaches, High-Performance Support Staff, Professors, Dr's and PhD students in a digestible format with plenty of take home messages.
You can subscribe to the newsletter to be the first to hear about free tickets or offers.
Regular SportBite Online Events:
- Short Presentations. Typically a short concise 8-12 min presentation followed by Discussions, Q&A and plenty Presenter-Audience interaction to get the most out of the learning experience.
- Keynote presentations. A SportBite Keynote is a longer keynote session on a topic, for example a 60 min session on a topic.
- Coaching 'Tearoom Chat'. An informal chat with an expert over a cup of tea or orange juice (or something stronger based on your preference). Talking and sharing experiences from elite sport.
We are always happy to help so feel free to contact us using: events@sportbite.live
For more information about SportBite and upcoming events visit: www.sportbite.live
Date and Time
Location
Refund Policy