Sports Ethics and Integrity Conference
Description
Responding to the global challenge in Sport Integrity, this one-day conference is bringing together international experts in the field of sports ethics, integrity, anti-doping, gambling and governance.
With a keynote from David Howman, Head of the International Athletics Association Federation (IAAF) Integrity Unit (and former Director General of WADA), plus delegates and speakers from other global organisations such as the International Paralympic Committee, UK Anti-Doping and the UK Gambling Commission, this is a not to be missed opportunity to hear about the latest initiatives and discuss the future trends and threats.
Professor Mike McNamee from Swansea University will co-chair the day at the Principality Stadium in Cardiff, in conjunction with Sport Wales.
Read more on Inside the Games, click here.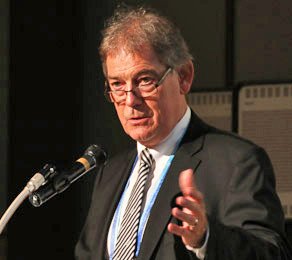 Yn ymateb i'r her fyd-eang ym maes Integriti Chwaraeon, mae'r gynhadledd undydd yma'n dod ag arbenigwyr rhyngwladol ym maes moeseg chwaraeon, integriti chwaraeon, gwrthgyffuriau, gamblo a llywodraethu at ei gilydd.
Gyda phrif anerchiad gan David Howman, Pennaeth Uned Integriti Ffederasiwn Rhyngwladol y Gymdeithas Athletau (IAAF) (a chyn Cyfarwyddwr Cyffredinol WADA), a hefyd cynadleddwyr a siaradwyr o sefydliadau byd-eang eraill fel y Pwyllgor Paralympaidd Rhyngwladol, Sefydliad Gwrthgyffuriau'r DU a Chomisiwn Gamblo'r DU, dyma gyfle na ddylech ei golli i glywed am y mentrau diweddaraf ac i drafod y tueddiadau a'r bygythiadau yn y dyfodol.
Bydd yr Athro Mike McNamee o Brifysgol Abertawe yn cadeirio'r diwrnod yn Stadiwm y Principality yng Nghaerdydd, ar y cyd â Chwaraeon Cymru.