Industry experts, innovators and end users come together to learn from each other in advancing technology Registration is Free! :)
About this event
Our 1st annual SportsTech Hackathon goes live 15th -17th July 2022. We would love to see you for another awesome weekend of Innovation!
We have great keynote speakers, excellent mentors and awesome NFTs and token rewards to give away! Also, the top 3 winning teams will automatically qualify for our invite only Champions of Champions Hackathon on 2nd December 2022.
This year, we have 4 amazing challenges:
🚀 Challenge 1: Powering Elite Athletes
🚀 Challenge 2: Immersive Sports Experiences
🚀 Challenge 3: Fan Relationship Management
🚀 Challenge 4: Specialist Training
Let's have some fun, create a true cross-border collaboration ethos and all with the aim of pushing technical boundaries and entirely created by you, the end user! 🔥
We welcome all industries and all skill sets.. in fact, the more diverse the team is.. the better the solutions! 😉
Whether you are looking to up-skill, add to your portfolio, looking for a job or are just interested in networking with other super cool people…come and join us 📝
Please see more details on: https://thpoint0.io/hackathon
Hope you have all had a great year of innovation and hope to see you on our much awaited new Innovators Economy Platform very soon!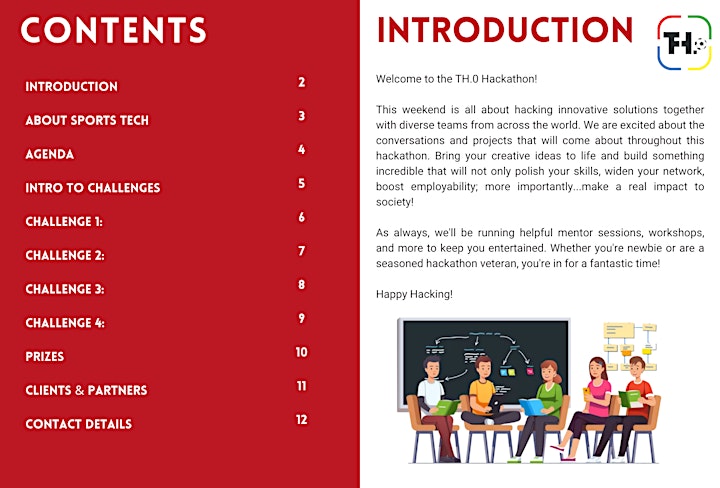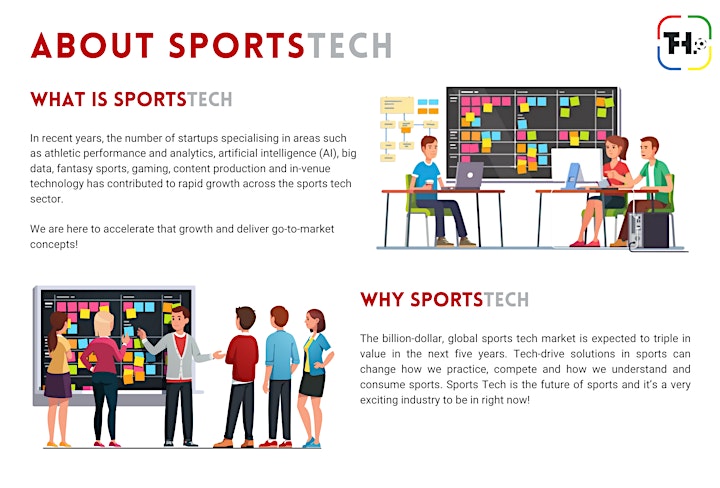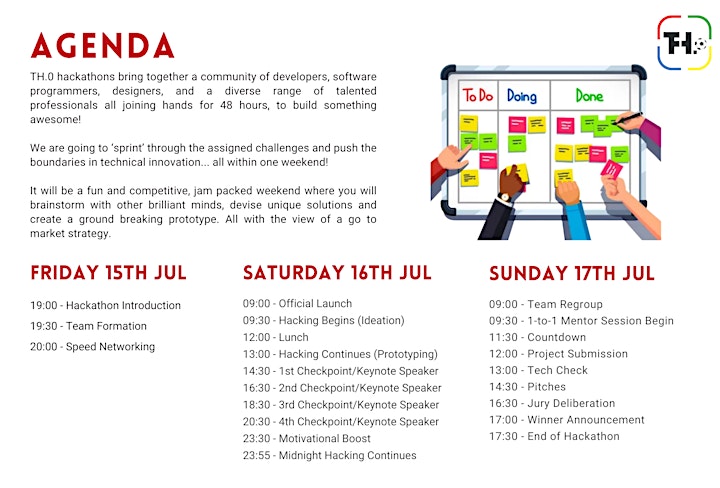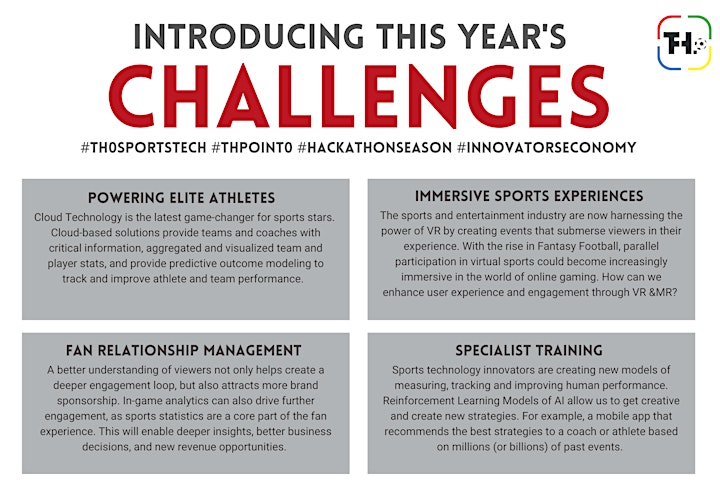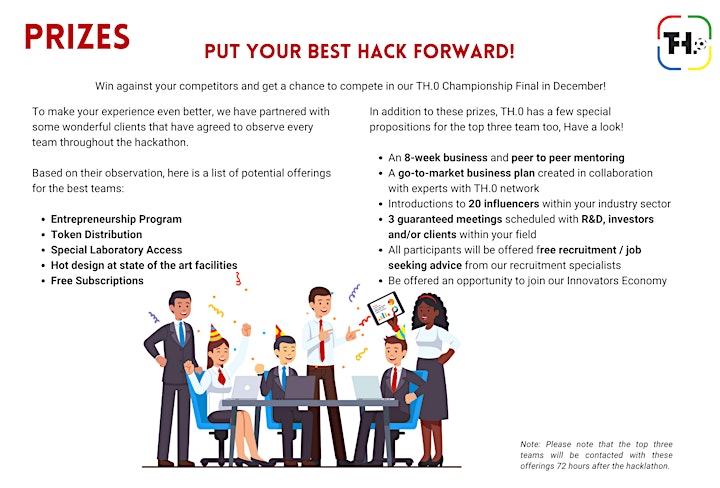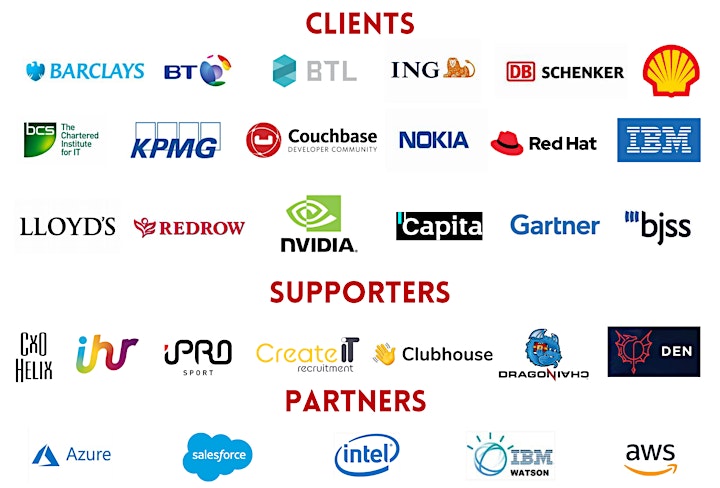 Organiser of Sports Tech Virtual Hackathon 2022
Advocating Talent through Innovation
TH.0 strives on being fresh, dynamic, and forward-thinking towards talent through innovation for the tech echo system.
Our hackathons span all major industry sectors whilst fostering a community of like-minded enthusiasts. We endeavour to offer collaborations for all talented and innovative participants from across the globe to join us in our passion for combating the most pressing topics by coming together to push the boundaries of technical innovation.
We believe in offering a centre stage to all TH.0's members to build upon their knowledge, skills, and professional network.
Our aim is to inspire businesses to identify disruptive ideas via the engagement of untapped talent pools within their own industry, as well as encourage them to explore unique approaches towards creative ideas whilst building a lasting presence.