Description
With Africa in the strong position of being home to around 60% of the world's uncultivated land, the sector finds itself in the limelight as a driver for sustainable economic growth throughout the region. With multilateral institutions, such as the African Development Bank, leading the charge in promoting the importance of agriculture in terms of GDP growth and employment, the private sector is playing an increasingly large role, with investments in the sector from major corporations like Dangote.
This event will seek to understand the business climate surrounding the agricultural sector. Key themes to be discussed will include: what investment has been seen into the region; the companies leading the way in the industry; the importance of value addition; empowering women and youth within agribusiness and much more.
Speaker Profile:
Hamid Assi, Founder and Director, Better African Foods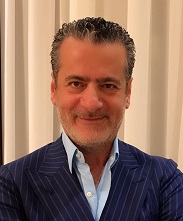 Hamid Assi is an established entrepreneur and the former Managing Partner of Minocongo Group, a family-owned large-scale food production, distribution and trading company operating in Kinshasa, Democratic Republic of Congo since 1990. Hamid was instrumental in building Minocongo from a stake in a start-up organisation to owning and operating the largest flour mill in Africa, and for conceiving joint-venture operations in Brazzaville and Kinshasa alongside the Inalca Group, part of the Cremonini group of companies. Hamid's strengths in corporate strategy and development as well as a strong operations orientation led him to set up his own firm, Better African Foods, in 2013 of which he is the sole shareholder and a Director. Under this new operation Hamid will be openning a new mill in Angola, where production will start at the end of September 2017. Hamid holds a BS in Architecture from Politecnico di Milano and is fluent in Arabic, English, French, Italian and Portuguese languages.
Rupert Cutler, Director, Political Risk & Trade Credit, Price Forbes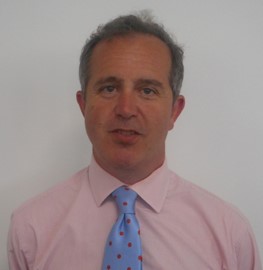 Rupert Cutler is a Director of the Political Risk & Trade Credit division of Price Forbes, an independent specialist insurance broker with offices in London, Johannesburg, Bermuda, Dubai, Santiago and Labuan trading with Lloyd's and all the major international insurers and reinsurers worldwide. Insurance being a key part of the strategy of most corporates and is used to support individual transactions or a portfolio of business to provide risk distribution and to provide a known cost for uncertain risk. Price Forbes have positive experience in arranging solutions for our trading, banking and corporate clients with a solid claims payment history.
Rupert has been a specialist Political Risk & Trade Credit broker since 1990 with a strong emphasis on African risk, which includes commodity trading, crop and project risk, non-payment and confiscation risk in addition to terrorism and war on land.
Aly-Khan Jamal, Partner and Agriculture & Food Security Practice Lead, Dalberg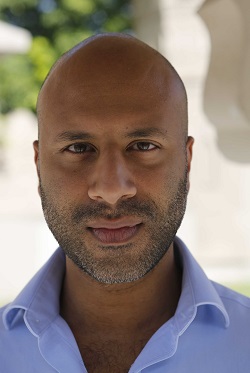 Aly-Khan is a Partner and Founder of Dalberg's consulting presence in London, and leads the firm's Agriculture and Food Security expertise area.
Aly-Khan's experience covers both focusing on individual segments of the value chain or individual crops, to total country and even multi-country level strategies that aim to drive transformational growth in agriculture and agro-processing. A recent example includes leading the development of the African Development Bank's 10-year strategy for Agricultural Transformation in Africa, working directly with President Adesina. He brings both a strategy and investment advisory lens to his agriculture work, and has experience in attracting finance for agricultural investments in multiple emerging countries both for commercial agribusiness projects, as well as projects and programs that involve overcoming challenges to the provision of finance to smallholders.
Ramesh Moochikkal, President and Regional Head – South and East Africa, Olam International
Ramesh has made a distinguished career expertise in Africa's Agriculture /Food Commodities sector. His current geographical supervision consists of 20 countries in Central, South and East Africa with a strategic business unit employing over 3,000 people including 40 top global managers. He serves on the Olam's Global OPCO and ManCo.
Ramesh joined Olam at its inception in Nigeria 25 years ago, and has been a part of the core team that saw the company grow from a green field start up to a Singapore listed USD 20 billion revenue organisation today.
Ramesh has worked closely with farmer groups, worked alongside government programs, set up and run logistics and processing operations and also set up distribution structures in a variety of African markets. He is widely consulted by banks, government structures, NGOs and private businesses and currently teaches at the University of Cape Town.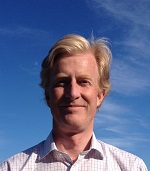 Tim Pollock, Investment Director – Food & Agriculture, CDC Group
Tim joined CDC in September 2016 and has over 35 years of director level and international experience across the food and agribusiness sectors gained with Cargill, Elders, Grainfarmers, Macquarie Bank and Lallemand. His experience covers "plough to plate" and includes primary production of crops and livestock, crop inputs, animal feeds, soft commodity distribution and food ingredients processing, as well as transactional and post investment value creation skills. Tim studied Agriculture at the Royal Agricultural College, Cirencester and Corporate Finance at London Business School. He is also a non-executive director of Zambeef Products plc, Zambia's leading integrated cold chains foods producer.