Sales Have Ended
Ticket sales have ended
This event is either closed or sold out. If the event is sold out you can add yourself to the waiting list but please feel free to contact us on 01273 719097 or admin@businessinbrighton.org.uk
Sales Have Ended
Ticket sales have ended
This event is either closed or sold out. If the event is sold out you can add yourself to the waiting list but please feel free to contact us on 01273 719097 or admin@businessinbrighton.org.uk
Description

The 'Influential Decision Maker' Spotlight supper
Running a successful business requires skill, focus and commitment. Yet many high achieving entrepreneurs seem just naturally blessed with great decision-making skills – or are they?
Join us for our Chamber Spotlight Supper on 29th March at the Copper Clam in Brighton from 6pm until 8pm to hear Dr Lynda Shaw explain how you can become more inspiring, influential and confident in your business by learning how to make the right decisions.
A business psychologist with a doctorate in neuroscience, Dr Lynda Shaw is an experienced entrepreneur, a busy and successful professional speaker, as well as a consultant, coach and author. She has owned and run three businesses, including a health club employing 20 staff. Lynda's success is firmly rooted in her business owner clients how to use emotions in their approach to sales, marketing and communication.
As well as food for the mind, you'll be treated to a delicious supper: a choice of rib-eye steak or half a lobster with freshly cooked vegetables or salad, crunchy fries or potatoes. Vegetarians can enjoy an organic spelt risotto with asparagus and watercress. And, everyone is treated to a drink on arrival.
Ready to learn more about this evidence-based approach to neuroscience and business psychology? Reserve your place now. Don't forget your business cards, as there will be plenty of time for networking during the event.
Thanks to our sponsor: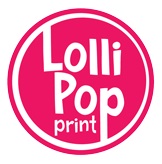 At Lollipop we take our customers by the hand and guide them through the wonderful world of print and design. We're different from most printers because we focus on helping smaller local businesses that want to build great brands.
Our stores in Brighton, Chichester and Crawley have in-house graphic designers, resident print experts and the ability to produce super print within 24 hours.
Thanks to our event partner:

Design by: Excell Design
Copy by: Sussex Copywriting services
Cancellation policy: Places are limited and events usually oversubscribed. Please give 2 working days' notice via email or you must pay for your place in full.
If you have never been a member of the Brighton & Hove Chamber you are welcome to book and join us as a guest at two of our events. After this, you will need join the Chamber to enjoy the benefits of membership.