Spring Footprints Members Climate Change Family Office/Investors Event
About this event
We are so proud to be back Spring in London and to WELCOME back our Overseas Family Offices/Investors 2022. Through our Footprints Private Family Office Members Club London we will continue our focus re Impact, ESG, Sustainable Technology and projects. We aim to educate our Investors on these topics with our Panel Discussion and Speakers. We also will showcase Founders raising from our Q1 Portfolio to reflect this.
AGENDA
4.00 pm Refreshments and Networking
4.15 pm Karen Melonie Gould Facilitator Opens and Addresses Audience - Welcome
4.25 pm - Guest Speaker A Saed Alzein - CEO of Zinsan - Presenting UAE Family Offices https://www.linkedin.com/in/saed-alzein/
4.35 Q/A Facilitated by Karen Melonie Gould
4.40 pm - Stefi Berg Baker - USA Family Office UHNWI - https://www.linkedin.com/in/steffi-berg-baker-157073111/
5.50 pm - Karen Melonie Gould Facilitates Q/A Audience
6.00 pm - Karl Rogers - Chief Investment Officer Elkstone Family Office - https://www.linkedin.com/in/karl-rogers-00ab3869/
6.10 pm Karen Melonie Gould Facilitates Q/A Audience
6.20 pm - Cedric Torossain - Pollenise Partner Chairman of Panel Discussion - Climate Change 2022 - Investing Family Offices/UHNWI Investors to do good
6.30 pm - Panel: A Saed Alzein - - Karl Rogers - Pamela Lau and Steffi Berg Baker
6.50 pm - Audience Q.A
7.00 pm - Karen Melonie Gould Introduces Founders - Presenting x 4 Founders from our Q1 Portfolio
1. Spirited Assets - Spirited Assets is a mobile-first subscription platform that informs and price tracks fine and rare collectible spirits, providing an invaluable decision making tool to alternative asset investors. With a comprehensive capture of the secondary whisky market data the service brings greater transparency in real time, enabling experts to make better decisions whilst also attracting speculative, non specialists to the trading. Spirited Assets acts as a magnifier on collectable markets, which it is the first to benefit from." https://www.spiritedassets.com/ https://www.linkedin.com/in/markwood20082009/
7.30 pm Cocktail Party
9.00 pm Close
We wish to take this opportunity to thank you for attending. We will be following up with you. Have a safe journey home. HAPPY EASTER .
As part for our nearly launched Footprints Family Office Members Club Mayfair London we will be supporting the The Freedom Fund The Freedom Fund is a leader in the global movement to end modern slavery. We identify and invest in the most effective frontline efforts to eradicate modern slavery in the countries and sectors where it is most prevalent. Partnering with visionary investors, governments, anti-slavery organisations and those at risk of exploitation, we tackle the systems that allow slavery to persist and thrive. Working together, we protect vulnerable populations, liberate and reintegrate those enslaved and prosecute those responsible. https://freedomfund.org/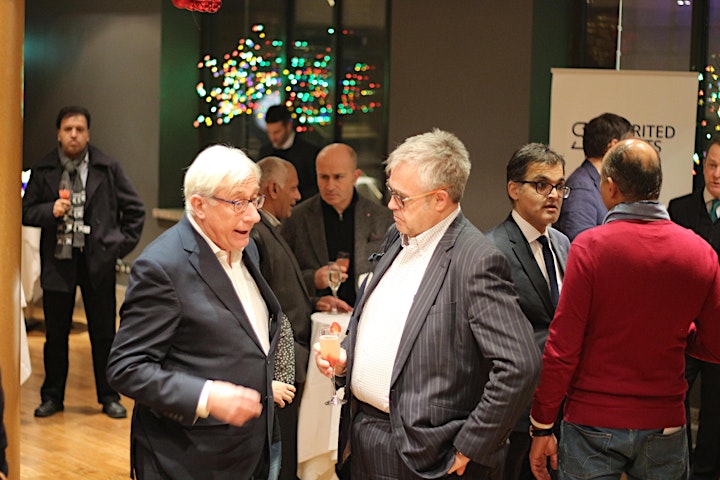 Organiser of Spring Climate Change Family Office Conference
Karen Melonie Gould is an Innovator of 'DEAL FLOW' Investment Eco Investment UK and Globally. With over 25 years at an International level from working in the Travel Industry in the USA and Caribbean and North Africa to working in the UK and Europe in 'DEAL FLOW'. Preparing – Structuring and Sourcing to Raise Investment for Global companies from Seed Stage - Series A and beyond in partnership with partners UK – Europe – and USA Family Offices. In 2017 we triggered and enabled in partnership 'DEAL FLOW' OF 12 Start Ups from UK to Switzerland to UAE etc. Though in 2018 our 'DEAL FLOW' was significantly lower as we delivered more Investment Events so around 4 for 2018 and on target for 2019, we have raised for 6 companies from Fintech to Medical Cannabis, Apps and deep tech. We have since 2017 crafted a niche within the Family Office/UHNWI space by attending and speaking at Global Family Office Events and working in partnership from Zurich to Monaco to USA to UK – Africa and UAE. In 2020 even during corvid we raised not once but 3 times with our New Team in Impact Investment Martech and Deep Tech raising from Seed stage to Series A. We found a way using Zoom to raise for our Founders and also brought in our Scale Up Team.
As we have been approached several times to Raise for a leading Fund globally we will be in 2020 taking the leap as we now have on board a Team Members who manage two Impact Funds who will be supporting us and another Team Member who has raised and managed funds for many years. So that in 2021 we will have our own Impact Fund which we are launching in 2020 'FOOTPRINTS' a Family Office Membership platform.
FAMILY OFFICE EVENTS 2020
https://gateway2enterprise.co.uk/event/uhnwi-investing/
Our Investor Events particularly in the Family Office space has grown due to our London success in 2019 Family Office Summit in July 2019 with 150 Family Offices. In 2020 we will have our Family Office Impact Technology Conference on 8 October 2020 Mayfair London.
Karen started out her own Entrepreneur journey back in the 90's with two successful business one which she created and started in the Dating industry which she took to a £10m turnover within 3 years. The other business was a Training and Business Development Consultancy which had clients from Virgin – and other Top FTSE clients in the UK. Karen was one of the first in the UK to set up in May 2014 her Alternative finance platform which has been out sourced to a leading UK competitor using their technology and relaunched 2017 as an Investment Portal working with Family Offices globally and also offering our Investors Investor Events to network and showcase our own 'DEAL FLOW PORTFOLIO'
Karen is proud to be Keynote Speaker and Facilitator at Global Investor Events - Investment Eco System – Entrepreneurship – Business – Leadership and Management and Women in Business etc.' Gateway2enterprise aims to expand their own FO Investment quarterly events from London to Europe and even Africa etc. to bring Investors together to showcase our client's portfolios to support our own 'DEAL FLOW'.
In 2019 Karen who has supported 'ENTREPRENEURSHIP' at MMU University for the past 10 years co wrote 'INVESTMENT READINESS' for their new MBA International Program for March 2020 where she will return as a visiting Lecturer. Karen then turned this 9 Unit program into an Accelerator over 2 days in London for the Summer 2019. This will continue in 2020 starting 5 October 2020 for 4 days to Pitch at our Family Office Conference with yearly Mentoring support. 50% of those on 2019 Program scaled or raised equity.
Karen Melonie Gould CEO
Website: www.gateway2enterprise.co.uk
Linkedin: https://www.linkedin.com/in/karen-melonie-gould-g2e/
Youtube: https://www.youtube.com/watch?v=FFyP4WnNdQM