A 6 hour tuition course with a foraging expert, which includes ID guidance, picking wild ingredients and a cooking session.
About this event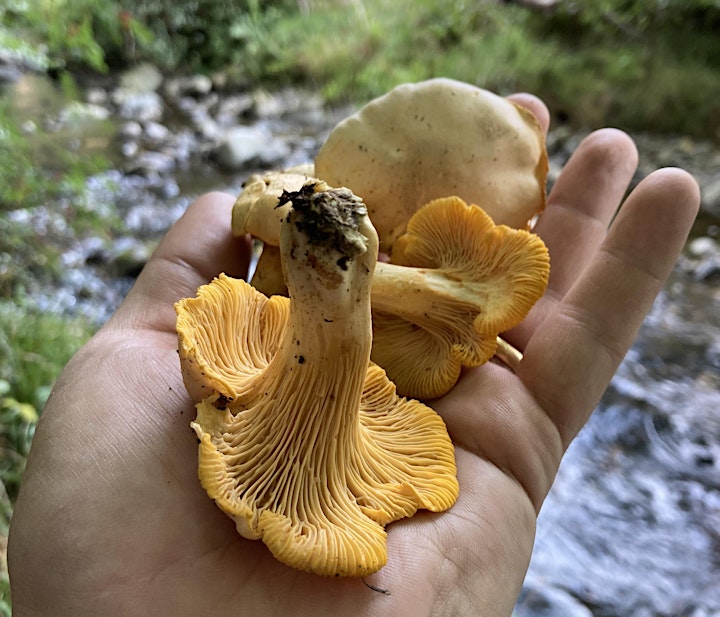 Are you looking to reconnect with nature? Are you having a rethink about your impact on the natural world? Or are you just a food-lover who wants to try new and unique flavours?
This is your chance! Find out what delicious wild food grows in typical UK countryside and how to cook with it!
This course is designed to get you as involved as possible - this includes identifying, picking, tasting and cooking with a range of wild plants that will be found on the day. There will also be lots of food and drink for everyone to get stuck into!
What you can expect from your Foraging Workshop:
a short introduction outlining foraging tips, ethics, etiquette and law
a circular walking route taking in different growing environments around the beautiful Arley Hall Estate
a closer look at edible wild plants and any poisonous lookalikes by a professional forager with a focus on Spring and Summer species.
small tasters of wild food, drink and preserves. These may include liqueurs, syrups, salts, jams, wines and even freshly-picked items straight from the hedgerow!
the opportunity to hand-pick seasonal wild ingredients for your lunch
a guided cooking session to create a 3-course al fresco lunch, showcasing the ingredients you've freshly picked.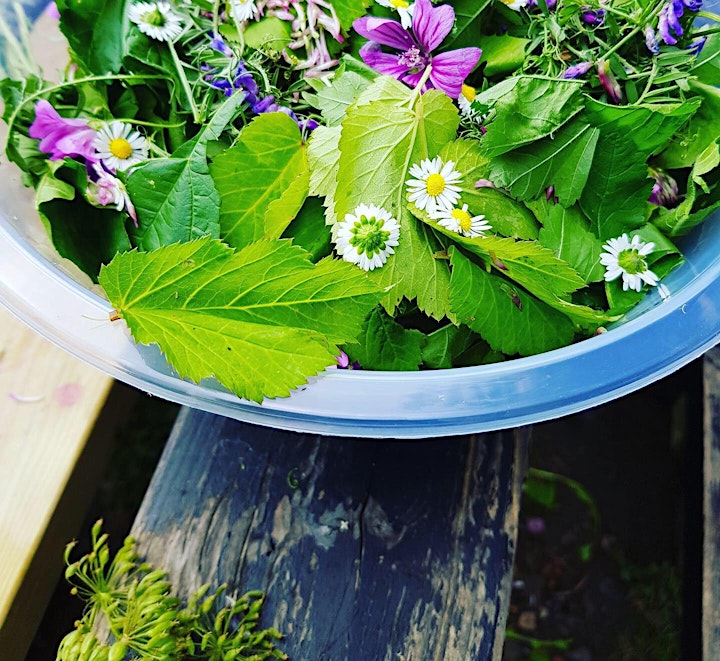 In the week leading up to the event, we will send you an email requesting dietary information. It is vital that you inform us of any dietary requirements - changes are very difficult to make on the day and you may end up going hungry if you haven't told us about something you can't eat!
Please note: dogs and children under 18 are not permitted to attend this event.
What to bring:
Walking boots or similar
Weather-appropriate clothes
Waterproof coat
Hand sanitizer
Bottle of water
Parking and Meeting Point:
Attendees are encouraged to walk, cycle or use public transport to get to the destination.
The event will be based at the Olympia Wedding Barn, where parking for workshop attendees is also available.
The exact location for the barn is here: https://goo.gl/maps/cQRqukzTo6g1AJd78
Cancellation
Full cancellations will be offered to those isolating or for other COVID-related reasons. Please do not take risks.
Forage Box will only cancel the event in the case of extreme weather warning being issued by the Met Office. This generally tends to be wind-related only - rain, sun or snow will not be sufficient to cancel!
Our courses are organised with your safety as the top priority, and will follow any current government rules or guidance in place at the time of the course. If the course has to be cancelled for any reason, including those that are COVID-related, a full refund will be issued to all ticket holders.
PLEASE DO NOT ATTEND THIS COURSE IF YOU OR SOMEONE YOU ARE LIVING WITH SHOWS ANY FLU-LIKE SYMPTOMS. The safety of our tutors and course attendees is paramount - please do not take risks.
These courses are run by Forage Box Ltd. Visit us at www.forage-box.co.uk or follow us @foragebox
Always wild. Always sustainable. Always delicious.
Organiser of Spring Foraging and Cooking - Foraging Workshop and Lunch at Arley Hall