Jump into Spring mode at Battersea Power Station
About this event
JUMP LDN is creating a space in the heart of London for adults to get fit and have fun learning Double Dutch skipping in our JUMP FITNESS sessions!
Benefits of our JUMP FITNESS class:
BURNS FAT
IMPROVE FITNESS, ENDURANCE & MUSCLE TONE
IMPROVES BALANCE, COORDINATION & TIMING
CONDITIONS YOUR BODY
IMPROVES SELF ESTEEM
A SAFE SPACE TO MEET POSITIVE FRIENDLY PEOPLE
We incorporate warm ups, single and double dutch skipping, circuit fitness & games into a fun and exciting workout!
What is Double Dutch?
Double Dutch is a socially fun sport & street game involving creative routines using 2 long ropes and a minimum of 3 participants (check out our link below to find out more). Double Dutch promotes teamwork, communication and positive interaction amongst people from all ages and backgrounds.
It also greatly improves cardiovascular fitness, muscular strength, stamina, flexibility and co-ordination.
Meet our partner: Jump LDN
Jump LDN are a unique and inspiring group of people who are passionate that Double Dutch skipping can inspire the next generation of young Londoners and change lives for the better! Our mission is to inspire & empower peoples lives through the world of Double Dutch Skipping! We are Londoners from all walks of life who passionately care about our community and want to see our young people thrive!
Why not make a day of it?
Rest and refuel by visiting our exciting mix of restaurants, bars and shops at Circus West Village.
Visit our website for more information on what's on here.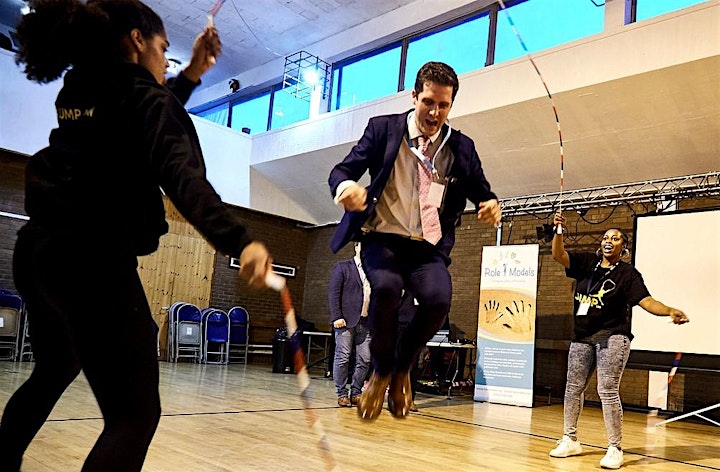 Photography and video recording for promotion and publicity will be taking place at the event. If you do not wish to be photographed or filmed please speak to a member of BPS Staff upon arrival.