About this Event
Members must access this event via member self-service in order to see member-only ticket options. Each member must book for themself.
Programme
Our day conference will take the usual format, with refreshments on arrival, before the meeting starts. This will be followed by four diverse speakers:
Robert Stephenson, tour leader at Brompton and Kensal Green Cemeteries on 'The horror of premature burial'
Wesley Perriman, the Nuclear Curator, on the remaining bunkers and shelters at Christmas Island and the Maralinga nuclear test site
Emily Glass on her doctoral research on the mushroom-shaped bunkers of Albania
Prof Neil Hyatt FRSC, NDA, Chair of radioactive waste management, on the geology and construction of Deep Repositories for nuclear waste
Costs include refreshments and a buffet lunch.
As always we are very pleased to welcome short talks or updates from Members – presentation facilities will be available. Short talks can be on any underground subject, and can last between 5 minutes and 15 minutes. If you would like to present, please contact pcatling@subbrit.org.uk.
Please note our new venue - five minutes walk from Holloway Road tube station on the Piccadilly line; two stops from King's Cross St Pancras. Non-members are very welcome to attend.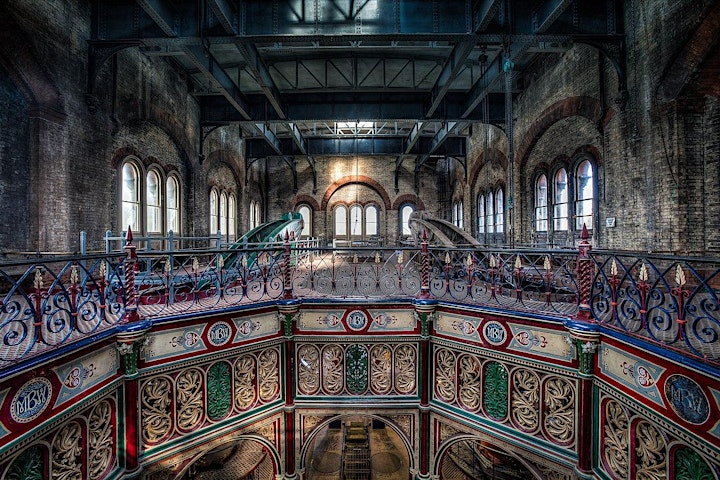 Optional Visit to Crossness Pumping Station
An optional, members-only, visit has been arranged to Crossness Pumping Station (SE2 9AQ) between 11:00 and 13:30 on Sunday 26 April - the day after the Spring Meeting.
You will be responsible for your own travel to the site and the easiest method of access will usually be by train.
The nearest station is Abbey Wood, which is around a 25 minute walk. Parking is also available onsite, but your travel may be disrupted by the London Marathon. Please check before you travel.