Join The Oil Collective at a magical handcrafted eco-village nestled on the side of a wild wooded valley near Bath for a yoga & oils retreat
About this event
Experience the simple life, off-grid with The Oil Collective UK's first Yoga & Essential Oils Retreat in June 2022.
- Log cabins, yurts, cob roundhouse and a shepherd's hut with wood burning stoves and firepits outside
- Unique off-grid and eco-friendly facility treehouse with compost loos, warm showers and kitchens
- Wild Swimming
- Local walks such as River Avon walk
- Located close to country pubs, a village shop and 5 miles north-east of Bath
WHEN?
Friday 3rd- 5th June 2022 (Bank Holiday Weekend)
WHAT'S INCLUDED?
• 2 night's accommodation at Cherry Wood, near Bath
• Welcome Goodie Bag
• Transport to/from Bath Station on day of arrival & departure (car parking available)
• All vegan & vegetarian meals included
• Yoga Props
• Morning & Evening Yoga (a mix of dynamic & restorative/yin)
• Essential Oil Activities
• Cocktail Making Night + Games
• One year access to wholesale prices with doTERRA.
OPTIONAL EXTRAS
• Morning Spa Day in Bath
• Family Essentials Kit
• Mood Management Kit
• Yoga Collection
• Beginners Trio Kit
ACCOMODATION COSTS
Yurts have the capacity for three individuals, cabins have the capacity for two individuals. All accommodation has access to 'loos with a view', no facilities attached to yurts or cabins.
pp = amount per person (single occupancy available at a surcharge)
Yurt (Max 3 adults per Yurt)
Ideal for friends, family or couples
£533pp
Cabin (Max 2 adults per Cabin)
Ideal for couples
£510pp
Our retreat is an 'End of Spring Celebration' for you to enjoy good company, food, yoga, essential oils and nature. Please note this location does not have phone signal. Give yourself time to reset and relax in the wild.
We'll make sure you're well fed with an array of wood-fire cooked meals that can be tailored to your dietary requirements. Think fresh fruit, DIY stone-oven pizzas and fresh smoothies…maybe even the odd toasted marshmallow!
The Oil Collective Teachers, Anais, Evie and Patricia, will guide you through morning & evening practices that can be either indoors or outside. With a focus on using nature and encouraging more sustainable and natural options, we will make the most of our essential oils over the weekend.
Our retreat will create a time away from electronics, an immersion into nature for you to reset and reawaken your body and mind.
Please read our Terms and Conditions here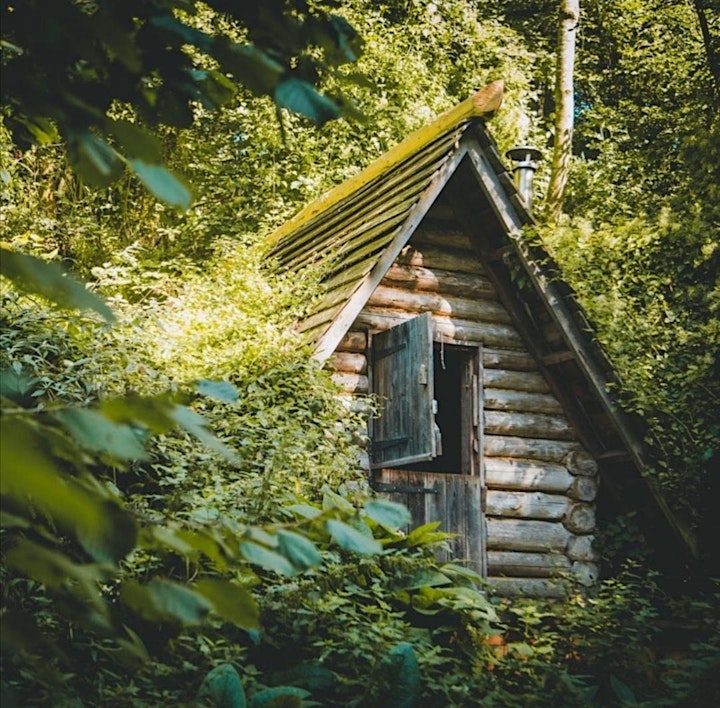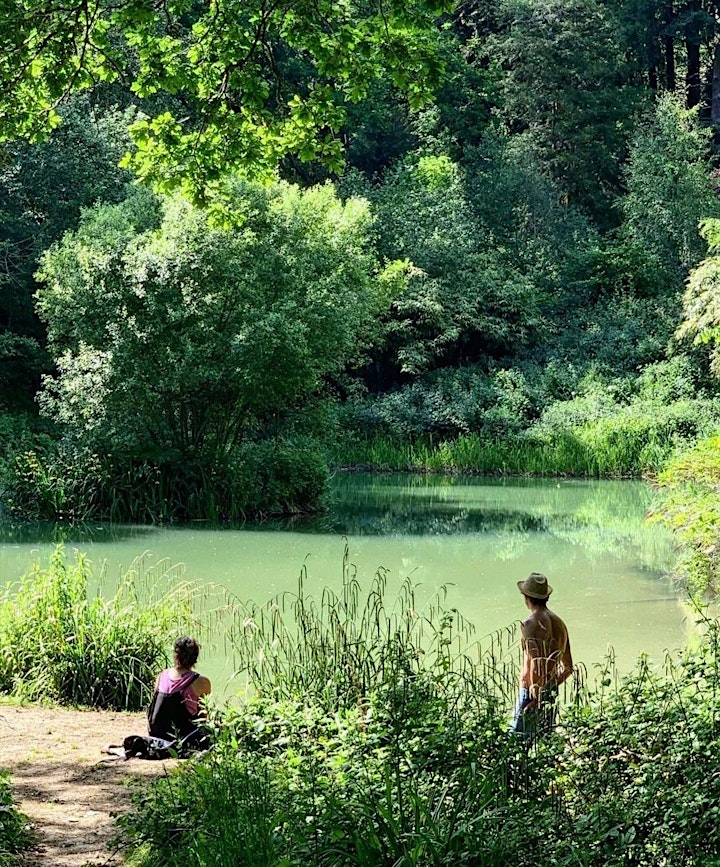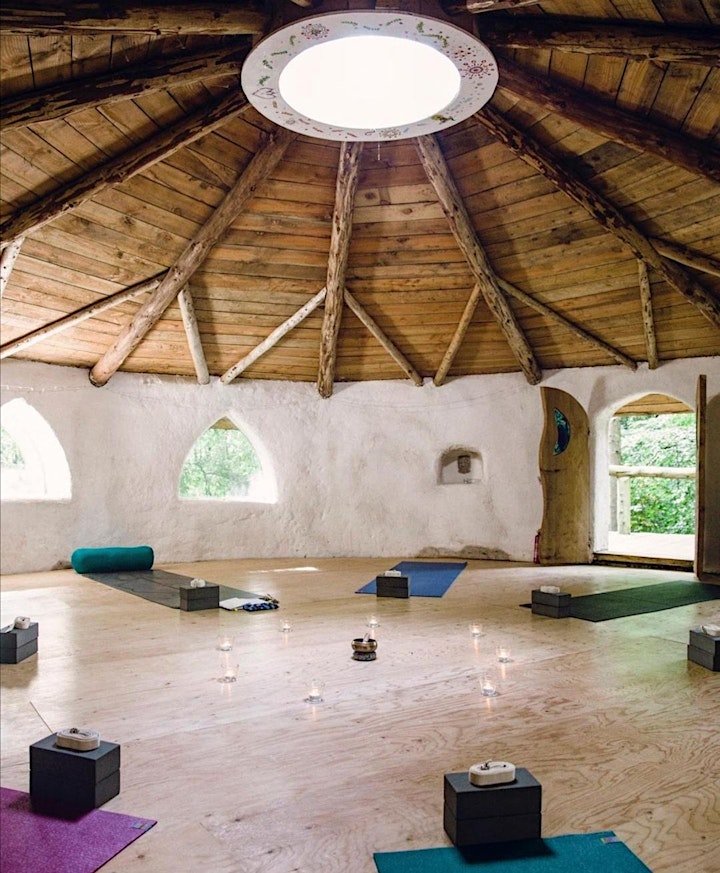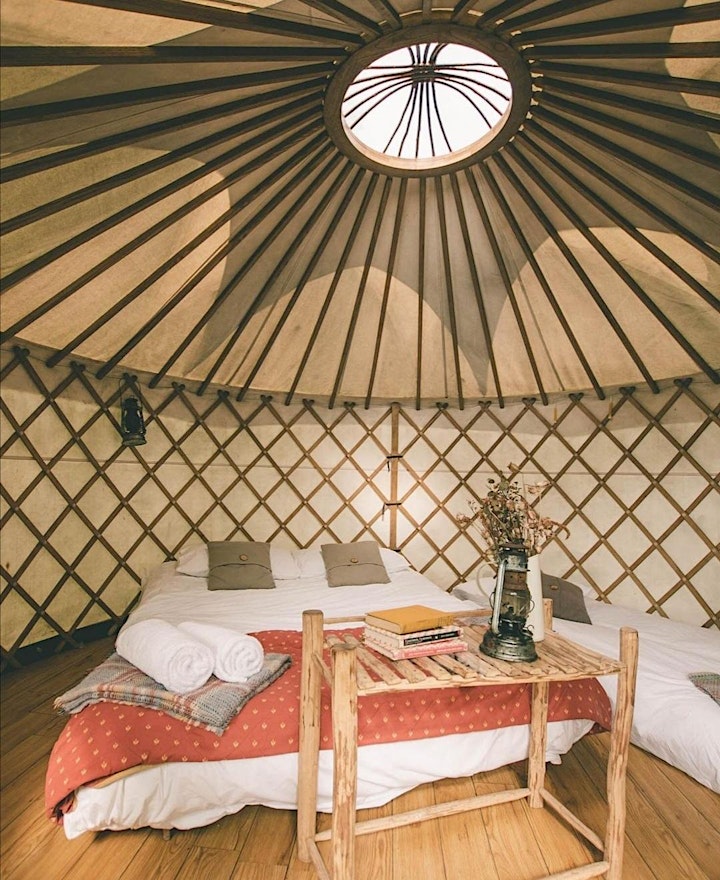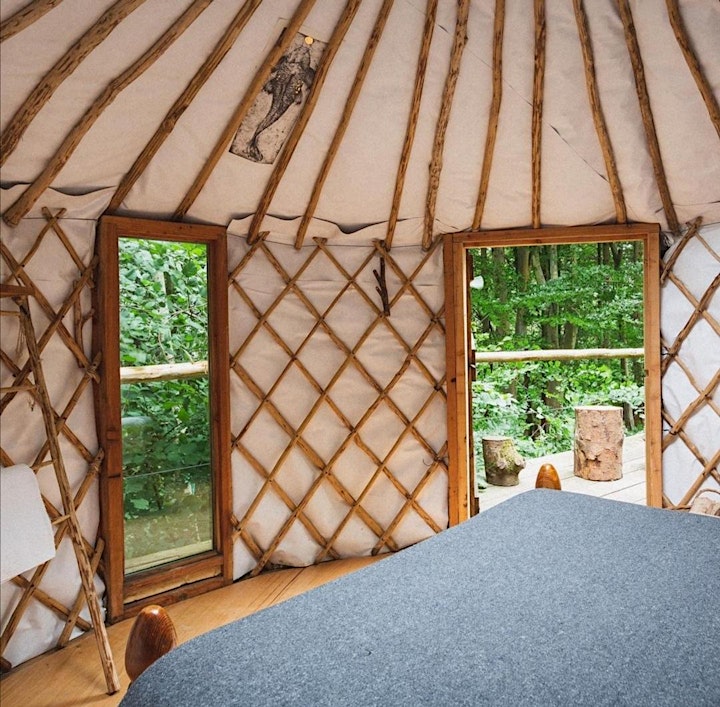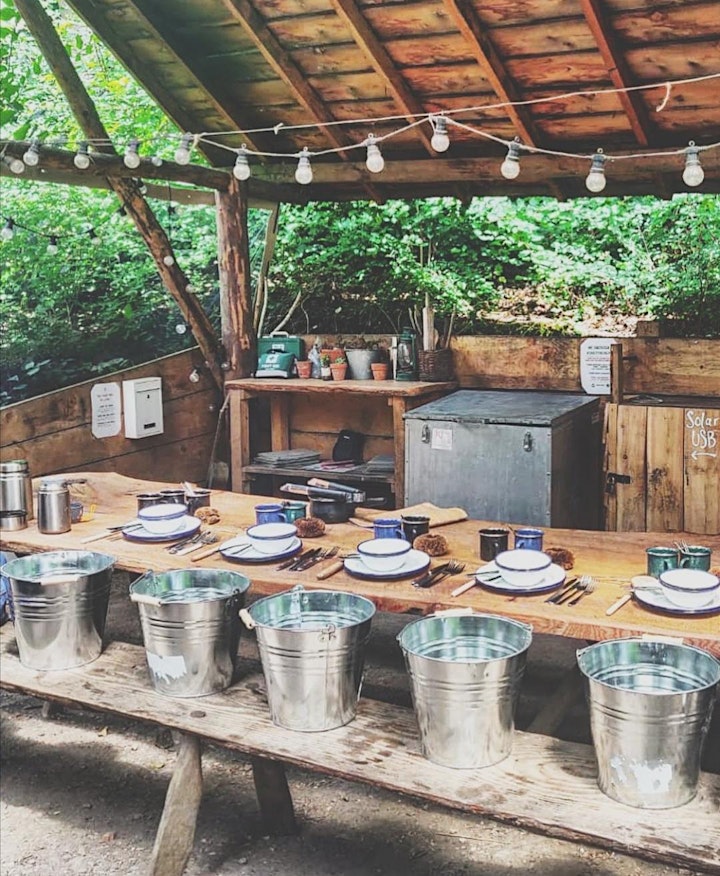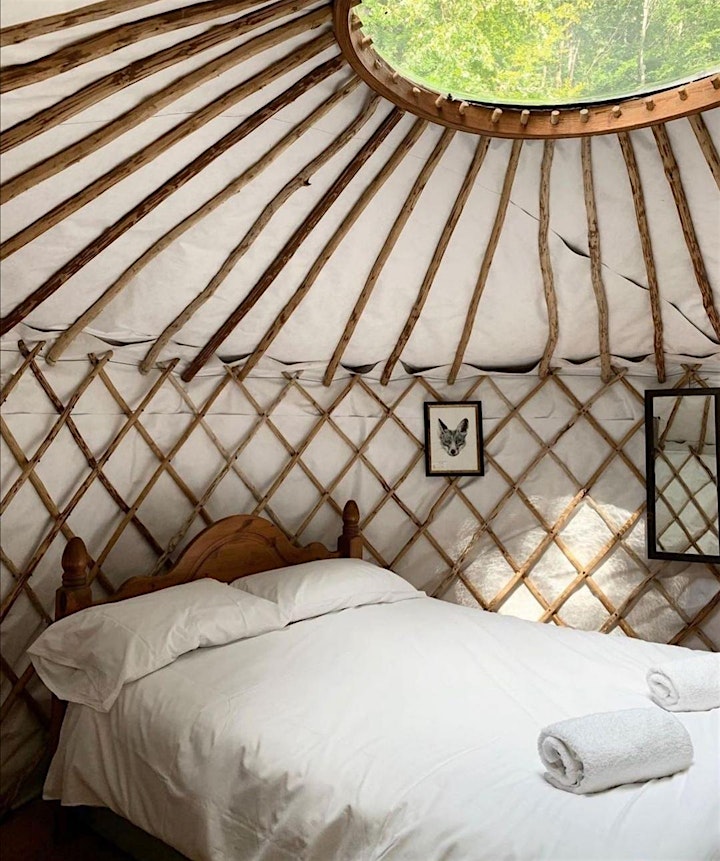 Organiser of Spring Renewal EcoRetreat
Sonder. Type: Noun. Meaning: the realisation that each passerby has a life as vivid and complex as your own.
Sonder Retreats & Trainings was founded with one idea in mind: to offer affordable yoga retreats, teacher trainings, immersions and seasonal yoga events. Drawing from her experience running yoga studios and her own retreats, along with the support of a variety of experienced teachers, Anais founded this company; hoping to offer an alternative to anyone looking to deepen their yoga training or just take a break from their hectic day to day, without breaking the bank.
Our retreat venues are carefully selected, and we ensure there's something for everyone. We often go back to the same venues because we just love them so much! We aim to offer a comfortable space, with lots of optional activities, spacious yoga room, and delicious local food. We welcome everyone in our retreats, no matter your age, level of experience, gender or size. We just want to do everything we can to help you unwind and recharge.
Our yoga trainings are devised by some of the best teachers in the UK and Europe. With a broad syllabus, interesting content and an up to date approach, we aim to help teachers find their own voice and stand out doing what they love. In 2020 we began to offer Further Trainings for teachers, ranging from Yin Yoga trainings, to full 300hr programs divided in 3 independent modules. And we aim to offer these every year. 
And for those who don't have time to go on a retreat and aren't quite interested in becoming yoga teachers, but love the practice, we have lots of one day trainings and day retreats where you will be able to disconnect from your fast paced week and take some time for yourself, to learn something new.
For more information about what we do just visit our site: retreatsandtrainings.yoga
Namaste!