Spring Speechwriters & Business Communicators Conference
Description
10th UK Speechwriters' Guild/ European Speechwriter Network Conference at Westminster College, Cambridge.


Our conferences are open to people who write speeches in their organisations.
You'll meet colleagues who face the same challenges.
The European Speechwriter Network working with the UK Speechwriters' Guild has pioneered a format where we listen to top speechwriters, leaders and interpreters talk about their work.
We learn what techniques they use, how they craft stories, how they build relationships.

Who should attend?
Previous conferences in the UK, Brussels and Amsterdam have attracted speechwriters from the European Commission, NATO, BMW, IBM, the CBI, Orange, Deloitte, the United Nations, the European Investment Bank, Coca Cola as well as the Dutch, Danish and British civil service.
This conference is for anyone wanting to improve their ability to write and deliver speeches.
While the conference is predominantly in English, the techniques will be transferable to other languages.
It's also for people wishing to improve their company's ability to communicate ideas.

You should attend this course if you are interested in:

Communicating your organisation's mission, vision and values

Helping leaders motivate and inspire

Discovering techniques to give your speeches more impact

Understanding how speeches are interpreted


Engaging people with your ideas




The benefits

Acquire techniques used in the White House, European institutions and and in numerous government and multinational offices around Europe.

Get insights into rhetoric from top writers

Listen to outstanding public speakers

Have your own work analysed in interactive sessions with top trainers


Meet fellow professionals from the Europe and the rest of the world




Programme
Pre-Conference Training
Wednesday 15 April
10am-4.30pm
Delegates can choose from three pre-conference training workshops
1) Wisdom from the White House - Basic Techniques from the Best American Speechwriters with Eric Schnure
Click here for more information
2) Deliver TED-quality talk, Denise Graveline will train you to write and deliver an 18 minute talk for the YouTube generation
Click here for more information
3) Words That Move Mountains: A masterclass in persuasive writing with Martha Leyton and Martin Shovel
Click here for more information
Main Conference
Thursday 16 April
10am - 4.30pm - European Speechwriter Network Conference, followed by tour of the college
Speakers include: Alexander von Reumont, Hal Gordon, Sarah Lynch, Rodger Evans, Lucia Hodgson
6.30pm - Drinks reception.
7pm - Three course banquet in Westminster College
Email us if you'd like to take one of the three-minute speaking slots to practise your after-dinner speechwriting.
Friday 17 April
10 - l2.30am - Conference Day 2
Speakers include: Tom Morrisey, Steve Bee, Rev Kate Bruce
What you will learn and leave with

A better understanding of what makes an effective speech

Insights on how to work with multilingual audiences

Tips for managing your speakers

Strategies for dealing with interpreters


New contacts, ideas and perspectives on the trade
Pre-Conference Trainers
Eric Schnure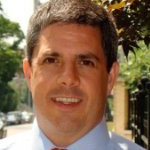 Eric Schnure provides speechwriting, messaging and strategy to corporate, political, government and non-profit clients. A former White House speechwriter and corporate executive, Eric now runs his own firm where he advocates the strategic importance of storytelling and creativity both in the written and spoken word.
Denise Graveline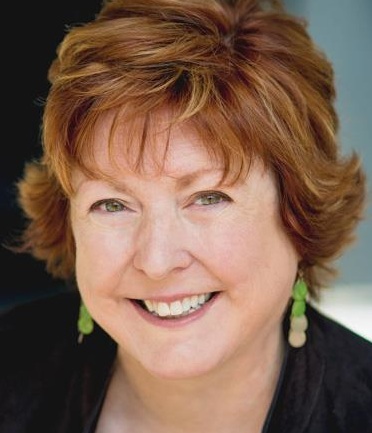 Denise is a Washington DC-based communications consultant and speaker trainer.
She calls her consultancy don't get caught because she helps clients make sure they don't get caught unprepared, speechless or behind the curve with training and strategies.
She is also the author and publisher of The Eloquent Woman, a popular blog on women and public speaking. Denise will be running a pre-conference workshop Deliver TED-quality talk
Martin Shovel & Martha Leyton

Martin and Martha run UK consultancy CreativityWorks.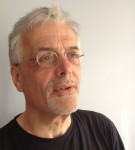 They write speeches for chief executives, politicians, leaders of trade unions and professional organisations, and they train speechwriters and other communications professionals.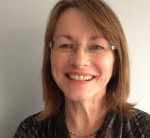 Martin is also a prolific cartoonist and commentator on Twitter, and he and Martha have created several animated films, including the viral YouTube hit, 'Busting the Mehrabian Myth'.
Martha and Martin will be running a new workshop, Words That Move Mountains.
Speakers


Tom Morrisey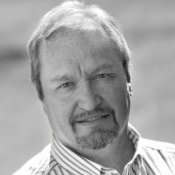 Executive Communications Manager for Walt Disney World, Florida, Tom will be delivering the closing keynote on The Staying Power of Story - How Disney put together a speech.
Hanneke Kulik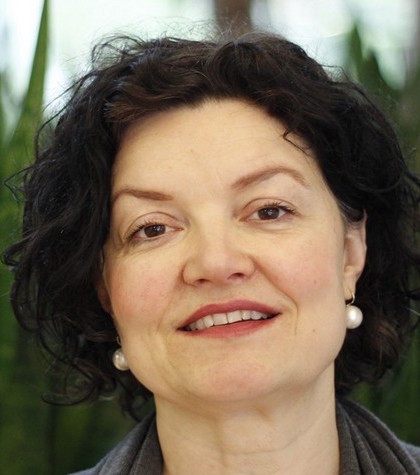 Thirteen years ago, after many years in journalism, Hanneke discovered there was such a thing as professional speechwriting. She has been hooked ever since. She has slaved for several Dutch ministers (education, transport, finance). Her current speaker is not only Minister of Finance but President of the Eurogroup as well. Significant speeches? No doubt! Easy job? Definitely not! Hanneke will be speaking about speechwriters' ethics.
Sarah Lynch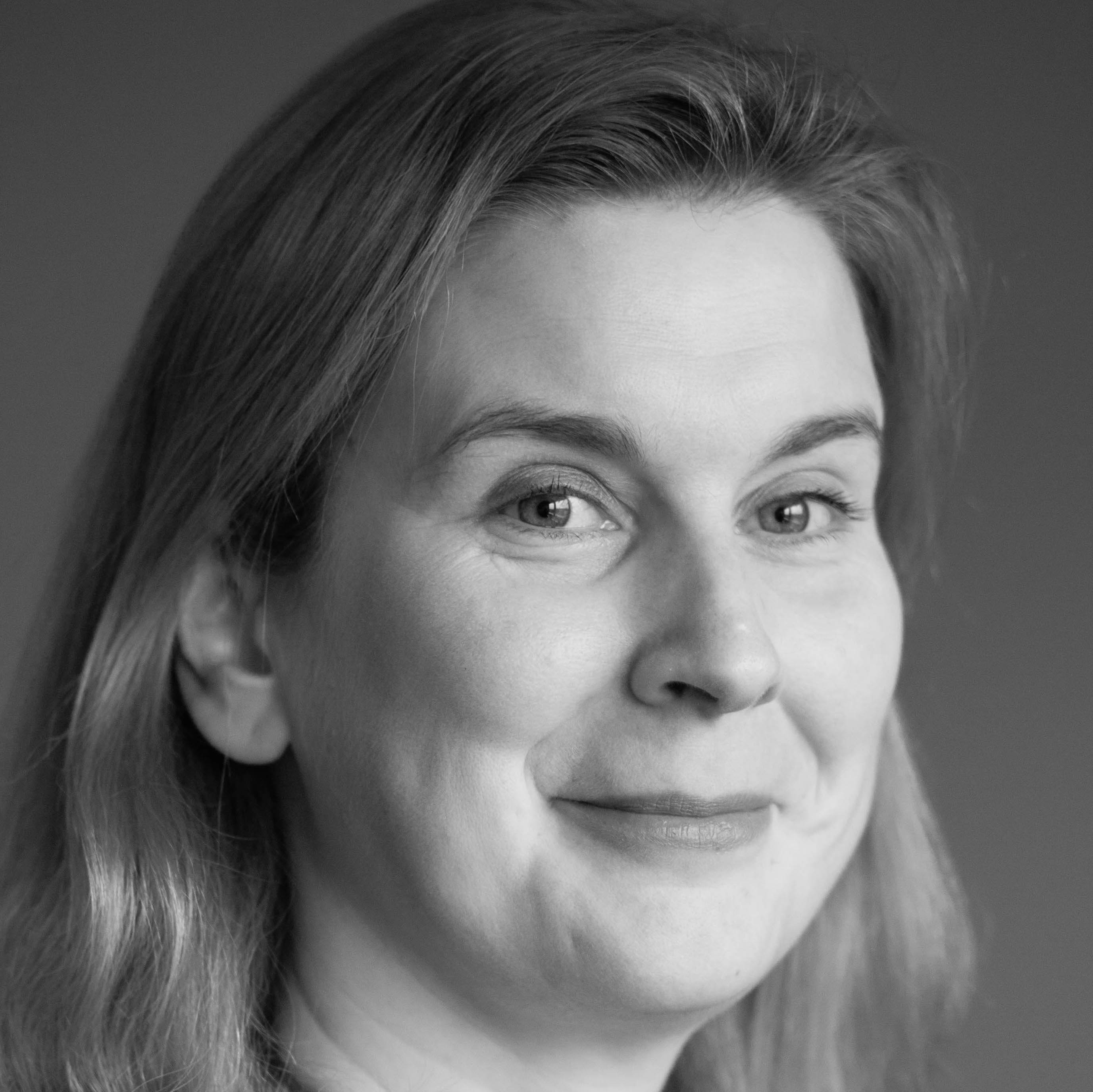 Sarah has been with the European Commission for over 10 years, and has written speeches for successive European Commissioners responsible for financial services policy.
A language graduate of Trinity College Dublin, Sarah briefly ran the Commission's "clear writing" campaign which aims to help staff of the European Commission, who mostly write in their second language, to write in a clear and comprehensible manner.
In addition to speechwriting, she is also responsible for other strands of communication such as press and media relations and publications. Sarah will be leading a breakout session discussing the problems of writing for non-native speakers and multiligual audiences.

Alan Leaman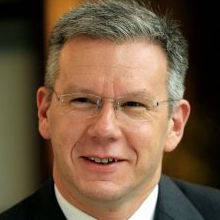 Alan is a speechwriter and communications expert who is now leading one of the UK's most important trade associations.
He was speechwriter, media adviser and Chief of Staff to Paddy Ashdown when he was leader of the Liberal Democrats (1988-93). Subsequently he was also Director of Strategy and Planning for the party and a parliamentary candidate in the run-up to the breakthrough 1997 election (1995-97).
Since leaving politics, Alan has worked for the international PR firm Hill and Knowlton, been Director of Corporate Affairs for the ABI (Association of British Insurers) and he is now Chief Executive of the Management Consultancies Association, the UK's representative body for consulting firms.
Roger Lakin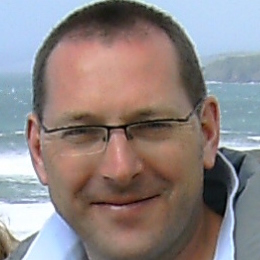 Roger joined BP as group speechwriter in 2014, having previously worked for senior executives and UK government ministers drafting speeches on personal finance, food policy, sport, arts and culture and the media. He is a lapsed food scientist and a 'resting' travel journalist. His break out session is titled: Corporate speechwriting: having a dream (terms & conditions apply)
Alexander von Reumont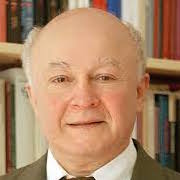 Alexander studied Acting and Directing in Munich and Los Angeles and worked for more than 10 years on stage, in TV, radio and film. Since 1985 he is a lecturer, consultant and trainer. He has lectured at numerous universities in his native country Germany and South Africa. He is a member of the German Speech Writers Association(VRDS).
The title of his speech will be: Charisma analysis - Where does the credibility of the speaker come from?
Hal Gordon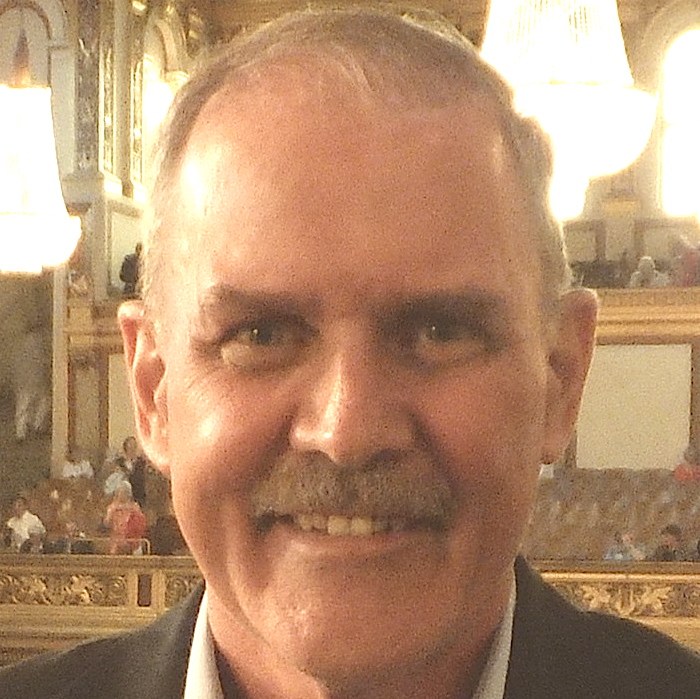 Hal was a speechwriter to the Reagan White House, to General Colin Powell and to a raft of CEOs and top-level executives. In his last full-time corporate position, he wrote for the chairman of the board of ConocoPhillips, then the fifth-largest Fortune 500 company. Hal contributes regularly as a blogger to www.punditwire.com, a web site where political speechwriters comment on current events. He maintains his own web site, www.ringingwords.com. The title of his speech will be The Man Who Made Winston Churchill.
Alan Barker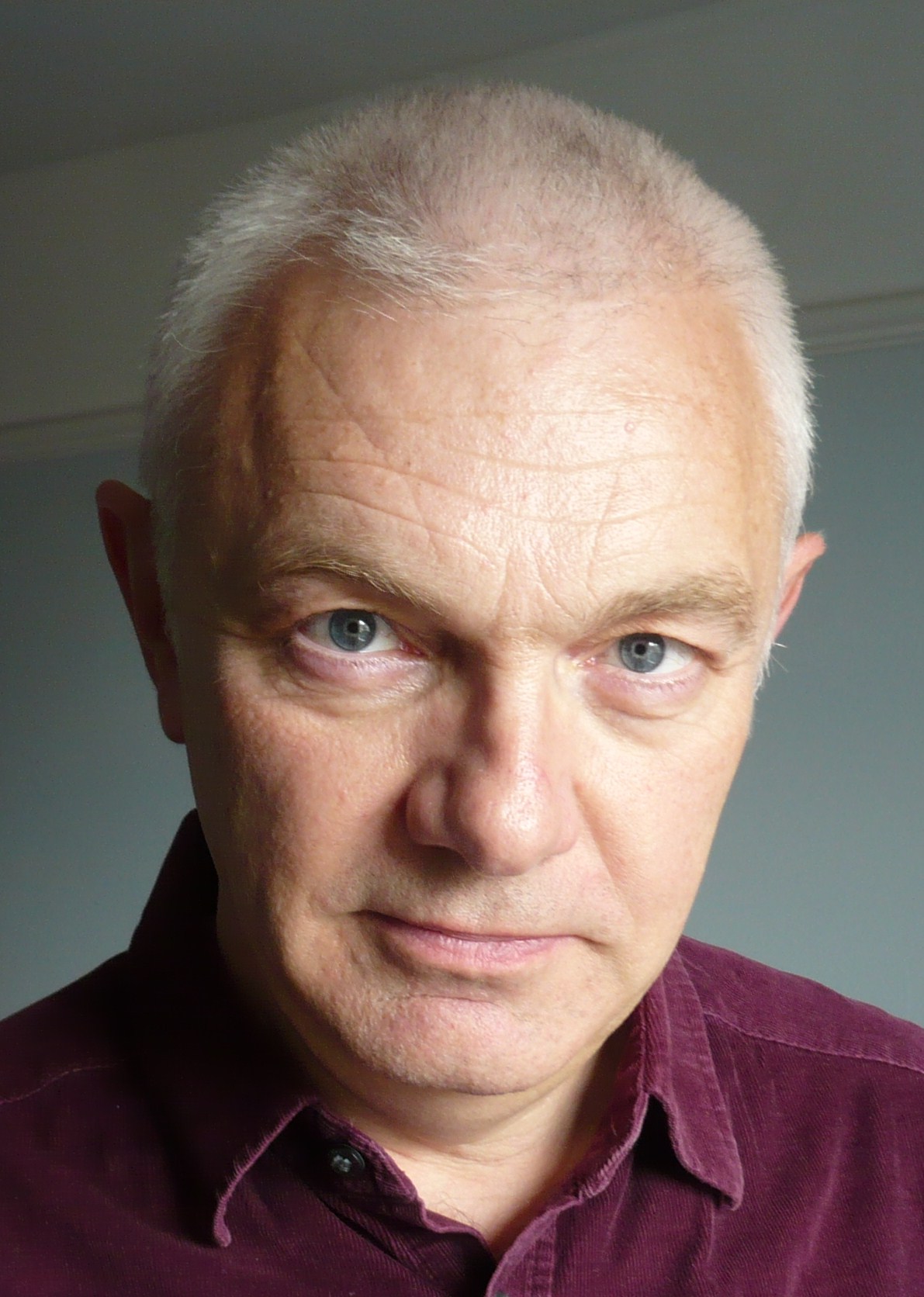 Alan Barker is Managing Director of Kairos Training Limited, a specialist consultancy dedicated to developing creativity and communication skills.
A prolific writer, he is the author of Improve your Communication Skills, How to be Better at Managing People, 30 Minutes to Brainstorm Great Ideas, How to Solve Almost Any Problem and How to Manage Meetings.
Alan will be chairing the conference.
Jesper Langergaard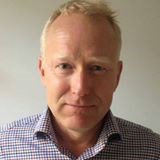 Jesper has for the last four years been writing speeches for three different Danish Ministers of Science. He has written more than 400 ministerial speeches and is also an experienced trainer in speechwriting. He holds an MSc in Political Science from the University of Aarhus, Denmark.

Lucia Hodgson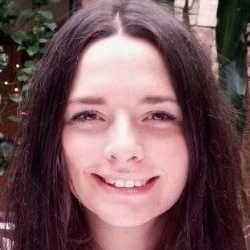 Lucia started writing speeches as a Parliamentary Researcher for backbench MPs, where topics ranged from the ban on the drug khat to early brain development. She went on to become Chief Speechwriter at UK Department of Communities and Local Government, and she is currently working in a small team of speechwriters at Department of Education. She holds an MSc in Political Communication.

Steve Bee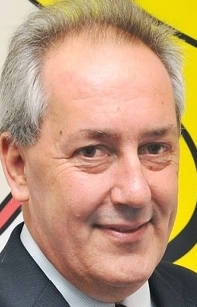 Steve Bee is a pensions strategist. He is the CEO of Jargonfreebenefits.
Steve won the UK Speechwriters' Guild Business Communicator of the Year Award 2014 for his campaign to simplify the jargon that surrounds the world of pensions and benefits. He is also a skilled cartoonist and regular contributor to the financial press.
Rev Kate Bruce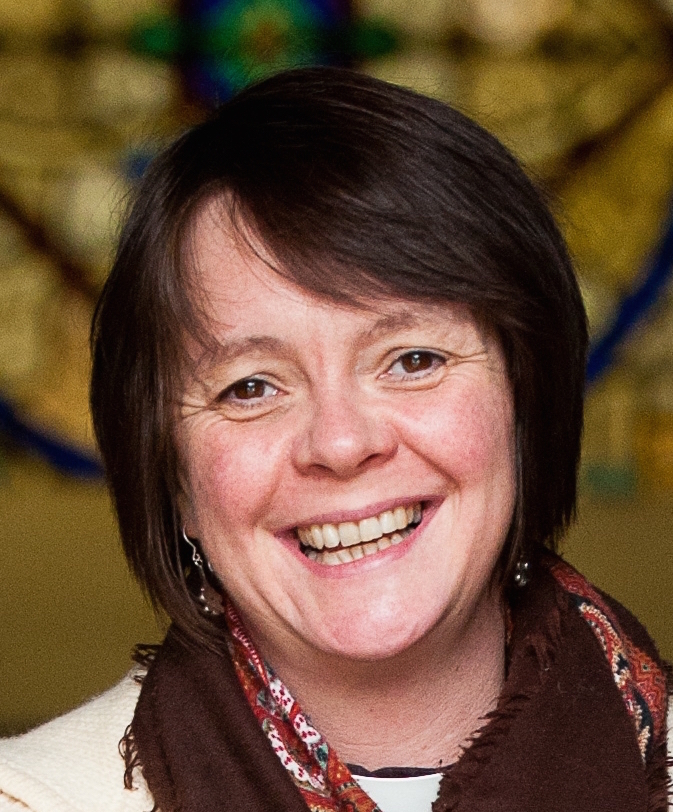 Revd Dr Kate Bruce became Deputy Warden and Tutor in Preaching at Cranmer Hall in April 2013, having previously held a number of chaplaincy and parish posts after ordination in 2001.
She comes from a background as a secondary school English teacher. In her current post she is involved in training those on the road to being Ordained in the Church of England. Kate completed her PhD in preaching and imagination in 2013: the book is out summer 2015. She is convinced that effective human speech has the power to transform people – from the work of the stand-up who lifts people into the joy of laughter, to the politician who inspires new perspective. Her presentation is titled:
'Public speech: Igniting the heart or extinguishing the will to live?' Why imagination matters for speech writers.
Rodger Evans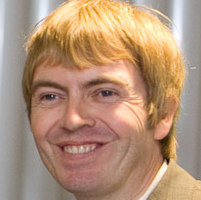 Rodger joined the Scottish Parliament in 1999. He has written for a panoply of Scots politicians, including the Presiding Officer (the Speaker), and currently pens speeches for the Convener of the Economy, Energy & Tourism Committee. Rodger was an arts and music journalist in a previous life. He scribbles a column for the Leither magazine. His breakout session will be How do we promote a positive culture for speechwriting?
We do our best to make sure all speakers appear as billed, but we may have to make some substitutions in the event of illness or unexpected events.
More speakers will be announced in the coming weeks...

See the video of the Oxford conference in April 2014
Invoices

If you prefer to submit a purchase order or you would like us to send you an invoice instead of paying through Eventbrite, please get in touch.

The prices include VAT.
Cancellation Policy
Bookings will not be accepted unless accompanied by payment and cancellations must be received no later than one month (28 days) before the conference if a full refund is to be given.
Cancellations received within 2 to 4 weeks of the first date of conference will be refunded 50%. No refunds will be given for cancellations made within 14 days.
How to get to Cambridge
By Air
Cambridge is within easy reach of London Heathrow, London Gatwick and Birmingham International Airport. London Stansted is the nearest international airport to Cambridge, located just 30 miles to the South of the city, with easy access by train, coach, or car (M11).
By Sea

Located just 67 miles South-East of Cambridge, it is possible to sail into Harwich from the Hook of Holland & Esbjerg. Excellent road, & rail links makes Cambridge easily accessible.
By Train
If you arrive in the UK by Eurostar, there is a fast and frequent rail service from London King's Cross (5 mins walk from St Pancras).

Hotels
We recommend you try University Rooms Cambridge to look for a room in a college during the conference.
Students
There are a limited number of discounts availalbe to people in full-time education who are considering a career in speechwriting. Details on application.

Testimonials
Click here to read an article the Financial Times wrote about one of our conferences.
It was a great event and I found the speakers provided an excellent insight into the world of speechwriting - so thank you!
Kate, IBM

We went back to the real nitty-gritty elements of the craft, and going back to basics made me think afresh about different approaches that can be taken. The Conference overall was educational, practical and full of ideas and creative energy. Attending was a brilliant opportunity – go!
Jonathan Kinsella (speechwriter at Dept of Culture, Media and Sport)

Loved the conference. Great speakers and well organized. Learnt lots.
Alistair McIntosh, Chief Executive, Housing Quality Network

Thanks especially for getting Sam Leith and David Day to speak to the group, both were utterly compelling. And thanks for all the thought and hard work that doubtlessly go into this event every year, I can't think of any other conference that's worth packing a suitcase for.
Maddy, Clifford Chance
It was a hugely enjoyable two days and an honour to speak among such stellar names. Congrats on pulling off such a successful event.
David K
I greatly enjoyed the conference, and very much appreciated being invited.
Edward Mortimer, former speechwriter to Kofi Annan

Let me thank you wholeheartedly again for having invited me to your brilliantly organized conference in Oxford. I enjoyed it thoroughly and I was impressed by the line-up of speakers, the truly international mix of people, the intellectual level of the contributions (and contributors) and the wonderful venue you had chosen
Willi Vogler, Verband der Redenschreiber deutscher Sprache

Thanks for organising such a brilliant event – I have just been raving about how brilliant the event was to my colleagues and would very much like one of them to attend next year, could you keep me on your mailing list.
Communications Director at Astellas Pharma Europe

Thanks for organising such a great event.
Ben Duncan, Senior Adviser to the Director, European Centre for Disease Prevention and Control

Thank you for an outstanding conference. Congratulations for organising multiple perspectives on speech writing – Foreign Office, UN, government and business.
Jamie Priestley