Location
Oasis Church Waterloo
1 Kennington Road
London
SE1 7QP
United Kingdom
Description
SPRINGBOARD ROCKS in a Christmas Special at the Oasis Church Waterloo!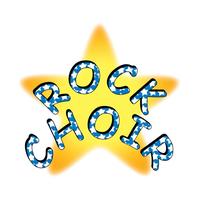 Don't miss a great opportunity to watch Rock Choir™, the largest and most popular contemporary choir in the UK, present their Christmas performance for 2012 at the Oasis Church Waterloo - a stunning space in the heart of London dedicated to supporting local communities.
Bring friends and family to enjoy the 150-strong choir sing pop, gospel and motown and tuck into some mulled wine and mince pies! All proceeds in aid of Springboard for Children.
Please note: Doors open at 7pm, for a 7.30pm start.
Springboard for Children works in socially and economically disadvantaged areas alongside children who struggle to read and write. Our provision of one-to-one tuition and mentoring, combined with whole school services, work together to help children unlock and realise their true potential.
For more information, visit our website www.springboard.org.uk.