Springboard To Success June Call

Monday, 2 June 2014 from 20:30 to 21:30 (BST)
Event Details
Unleashed Women's Network Springboard to success breakthrough call can be seen as a stepping stone designed to help members of the community transform their lives, career and create the financial freedom that they desire.
Would you like to start your own business?
Is your business a mess and you are running around like a headless chicken?
Would you like to discover how to achieve your goals with absolute clarity?
Would you like to raise your profits yet work less to achieve your goal?
Would you like to balance your business and family life?
Do you need a support team, an expert to bounce off ideas?
Or maybe you have lost our way and need help to get you back on track. This bre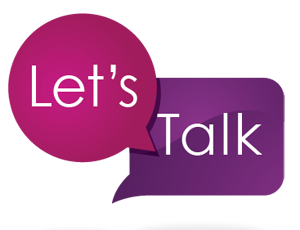 akthrough group calls will guide, motivate, challenge and support your growth.
The topics that are covered on these calls include:
Goal setting and self discipline
Overcoming limiting beliefs
Creating a clear marketing messages
Attracting and Retaining Clients
Email marketing and Follow up strategies
List building / Lead generation
Online marketing strategies
Search engine and social media optimization
Creating and Pricing products and services
Creating and utilizing Joint venture partners
Spirituality, work life balance, health and fitness
Reserve your spot as each call has limited attendance for maximum reach. Since this call is held once a month, you are allowed to attend only one call so as to give others a chance to tap into the power of these meetings.
To Your Success

Placida Acheru
Entrepreneur.Speaker.Coach
Marketing, Brand visibility and Monetization
-------------------------------------
BUSINESS ELEVATION TRAINING PACK
Discover secrets that can turn your Life
and Business around in matter of Months
http://womanunleashyourpotential.com/Elevate
Organiser
The Unleashed Women's Network supports women to succeed at entrepreneurship and in making transformational changes from the inside out. http://unleashedwomensnetwork.com/

Our goal is to make this Network become a very active women support group for women worldwide.

We will support any woman that join our Network with trainings, mentoring, coaching and other resources to make sure they find their path and be successful!

We hope you will join us and tell others about this group of amazing women. Become a Member http://unleashedwomensnetwork.com/joinus/

We have a vibrant group on Face book; we encourage you to join as it all helps in the process of achieving your dreams.

https://www.facebook.com/groups/WomanPotentials/
Come connect with other women  globally.  See you soon.