Event Information
Location
Biomedical library
Room Beda
Description
You are warmly invited to join our free SpringerMaterials Training session over a cup of tea. University of Gothenburg has subscribed to SpringerMaterials to which you now have access.The training will give you an overview of SpringerMaterials coupled with a practical session with examples. Our primary goal of the training is to help you use SpringerMaterials optimally to find relevant material property data to support your research activities.
SpringerMaterials at materials.springer.com is a comprehensive database for identifying material properties which covers data from materials science, physics, physical and inorganic chemistry, engineering and other related fields. This training will be conducted by Evelyn Ramforth, Product Expert at Springer Materials.
Date: 23rd May 2019
Time: 10:00-11:30am
Venue: Biomedical library, Room Beda
About our experts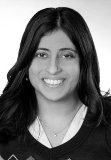 Evelyn Ramforth is a Product Manager for SpringerMaterials at Springer Nature. She holds MSc in Chemistry from University of Stellenbosch in South Africa and an MBA from Mannheim Business School in Germany. Her Master topic was "Simultaneous absorptiometric determination of copper, nickel, iron and & cobalt in refinery plant solutions: potential on-line application" for Anglo American Platinum (12years). As our Product Manager, Evelyn focus lies with scientists working in the field of materials science, chemistry, physics and engineering and how SpringerNature can support research needs better.
If you have any question, please don't hestitate to email us at evelyn.ramforth@springernature.com
Date and Time
Location
Biomedical library
Room Beda