Description
Delight in the joy and rhythms of Spring with live drumming and creative dance.

Celebrate longer days in this uplifting workshop.

Explore your connection to nature and each other through guided and improvised movement - accompanied by the heartbeat of live drumming, reed flute, and the stringed kamancheh.
Feel your body flow with ease and playfulness.
Enjoy the freedom of creative self-expression
Immerse yourself in dynamic live percussion
In this workshop we will guide you through energising dance activities and playful, sometimes meditative, movements, exploring our inner sense of Springtime to refresh and re-charge body and mind.
Time to move - time to grow - time to be.

Facilitated by Enid Gill and Bridget Poulter, each bringing different flavours of dance and creativity, with master musician Tim Garside adding enlivening beats and melodies to our journey.

Free parking available. Approximately 10mins walk from Hitchin train station, mainline from Kingscross, London.
A bit about us...
Dance has played a major role in Bridget's life: from first learning ballet when young to later teaching and performing traditional Egyptian dance. Her passion for expression through dance – and its capacity for transformation, connection, and joy - led her to change direction from a career in marketing to train as a Dance Movement Psychotherapist. Bridget enjoys working with adults, children, and seniors to bring about change and greater awareness through the creative process of moving together to music.
Enid feels she has danced and moved forever :) as a child, loving to dance, as a professional contemporary dance artist, working with the multiple colours of expression, as an instructor of tai chi chuan, experiencing the whole-ness of these fluid martial forms, and as a dance movement psychotherapist, bringing together what it is to move and be moved.

As a professional musician Tim lives and breathes rhythm: it's part of his DNA and music is never far from his thoughts or actions. He is never happier than when exploring new forms of this creative self-expression from folk and classical traditions across the globe. Tim has played and toured with world music bands and on the soundtracks of major feature films.

FAQ

What do I bring?
Bottle of water to keep hydrated and a cushion/blanket/mat to sit comfortably on the floor.
What do I wear?
Perhaps think more t-shirt, tracksuit/leggings than lycra however its more about feeling comfortable and unrestricted to move.
Will we be doing a particular type of dance style?
No particular style of dance will be used though you may notice elements influenced by our personal experiences of dance and which we hope you will enjoy :)
Do I need special shoes?
No, barefoot is the best. If you have any particular needs please let us know beforehand.
I've never danced before can I still attend?
Of course. The workshop is about enjoying moving your way not perfecting steps. We will lead some general movements, share images to propose ways of moving, and the music may influence qualities however in the end, because it's your dance, no-one can do it better than YOU!
Will there be a break?

Yes, we will take a pause to enjoy a drink and a snack that we're providing.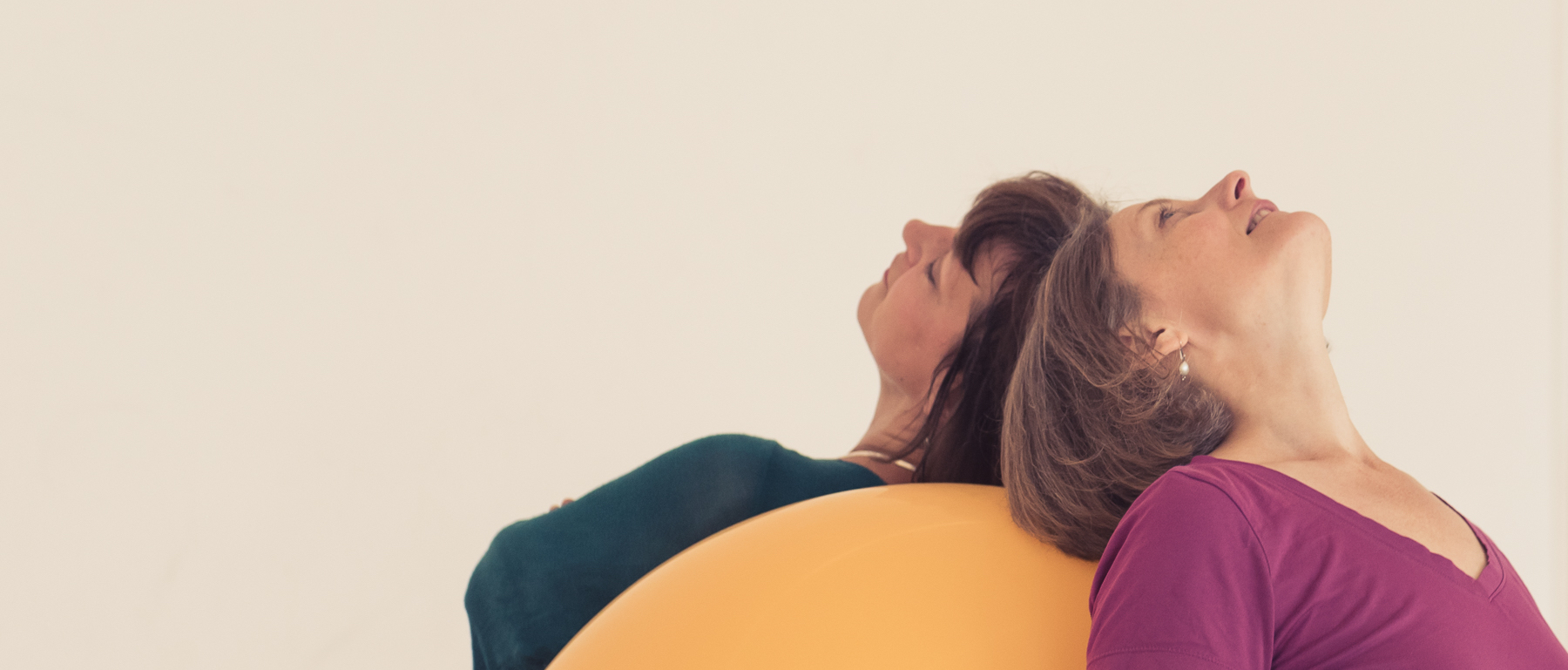 Image by Lou Morris Photography

Enid & Bridget are both registered members of the Association for Dance Movement Psychotherapy UK - admp.org.uk