Description
Welcome to SQL-GLA 2017
SQLGLA is a training & networking event for data professionals & the first of its kind in Glasgow! 4 Microsoft MVPs will gather in Glasgow for a "not to be missed" afternoon of great sessions covering Azure, PowerShell & SQL Server. This event is organised by the Glasgow SQL User Group, who meet monthly to share & learn from fellow data professionals & community leaders! Check out details of upcoming meets here: https://SQLGlasgow.co.uk
Speakers:

William Durkin MVP
Chrissy LeMaire MVP
Rob Sewell MVP
André Kamman MVP
When: 10th November 2017 13:30 - 20:00+
Where: Tontine Building, 20 Trongate, Glasgow, G1 5NA
Why: This is a great opportunity to learn & network with our 4 presenting Microsoft MVPs & data professionals from across the central belt alike.
Cost: Free!!
Need Accomodation? Thanks to our generous sponsor, the Ibis Styles on Miller St, Glasgow, we have a great rate for B&B. Please get in touch at Leaders@sqlglasgow.co.uk for details.
This is the first & only Data platform event in Glasgow & its free. All costs are being covered by our generous sponsors: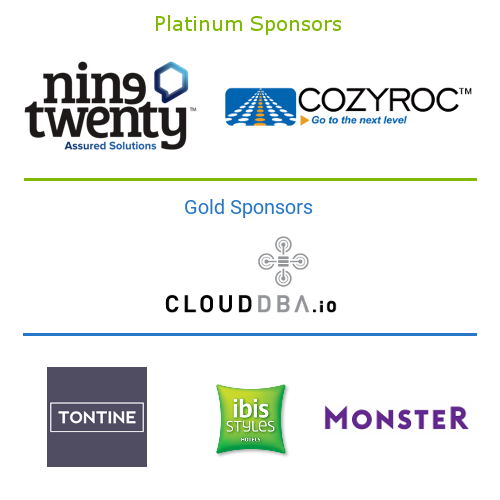 Please register soon as tickets are limited! Sessions will be followed by networking & drinks. All attendees are welcome to come along.
---
Session Details:
Introducing dbatools 1.0

with Chrissy LeMaire & Rob Sewell


Query Store without SQL 2016 = Open Query Store

with William Durkin

No More SQL Agent - Azure Automation for DBAs

with Andre Kamman


Green is Good; Red is Bad - Turning your checklists into Pester Tests

with Rob Sewell
More details on our site. Visit/Register at https://SQLGlasgow.co.uk to keep up to date.
Also look out for #SQLGLA on Twitter!